In 2022, content creation will be a key part of any brand's marketing strategy. However, it can be executed in many ways. There are many types of content, so brands don't need to do it all when creating content that will engage their customers and draw them in.
The overwhelming majority of businesses outsource content creation to some degree (86%).

Image Source: Reverb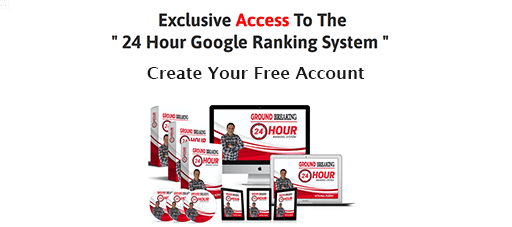 However, this doesn't mean that in-house content creation has gone out of fashion. We'll be discussing what content creation is, why it's important for brands, the different approaches to executing it on a regular basis, and how you can choose the right approach for your business in the sections that follow.
Quick Take-Aways

Content marketing generates more leads and converts than traditional marketing methods, at a fraction the cost.
Although you have complete control, in-house content creation can be costly.
Content agencies provide comprehensive services, including content creation.
Outsourcing to freelancers is flexible, but it requires close management.
To meet their specific needs, many companies use a combination of all three types of content creation.
You need to consider factors such as the maturity of your strategy, the makeup of your team, and the current budget for content marketing.
What is content creation? Why should you do it?

Content creation refers to the creation of high-value assets that will power your content marketing strategy, as well as other lead generation and sales activities. This includes many types of content such as:
Blog articles
Videos
Ebooks/whitepapers
Emails
Posts on social media
Infographics
Guides/checklists
Content creation is a must for every company. Both B2B buyers and B2C customers do the majority of their brand research and discovery online. Your brand's content is what connects with potential customers and represents your brand.
SEO-friendly content will help you increase your online visibility.
The most effective marketing strategy for brands is content marketing. It generates 6X more leads and 3X as many conversions than traditional marketing at a fraction the cost.

Image Source: Sectorlink

Nearly all brands will be aware of the importance and value of content creation and marketing by 2022. However, it is not easy to do.
Content creation can be time-consuming. A blog article can take anywhere from 3-4 hours to write. The best companies publish 16+ articles each month. This is more than 60 hours of content-creation related to blogging.
A wide variety of skills are required for content creation. To rank content on Google SERPs, you need to have SEO knowledge. Some assets may require video production or graphic design experience. Writing requires special experience, depending on the content asset being created. In many cases, those with the most expertise (such as technical or C-level executives) are not the best people for the actual writing.
There are many ways companies can get content produced at the right frequency, volume and quality to implement a content marketing strategy. Some companies handle the entire process in-house, while others hire outside help. Many companies employ a hybrid approach to increase flexibility.
The next section will discuss the four main content creation methods.
There are 4 types of content creation

In-house

All content created in-house is created by your internal marketing team. This approach has the obvious advantage of giving you complete control over and visibility into content creation. Your brand is well-known to the writers, marketers, and designers who work on your content. You can save money by creating content in-house without having to hire external contributors.
However, there are potential pitfalls. You could end up spending too much time, effort, or resources on content that doesn't generate the expected ROI.

It can be expensive to hire and maintain an in-house staff. Full-time employees are paid for their salary, benefits, as well as equipment and other expenses. Building a content creation team is more costly than hiring an agency or freelance writer. We'll discuss this in the next sections.
Outsourcing Agency

A content marketing agency can be the best way to outsource. This is great for companies that understand the importance of content creation, but don't have enough resources. A managed service model is what content marketing agencies offer. This means that they can handle everything from content creation to site audits and competitive research.
One of the biggest drawbacks to working with a content agency is its high cost. It is true that outsourcing to an agency can be costly.
It is important to see agency outsourcing from a 360-degree perspective. You only get what you put into your content strategy. You can earn a higher ROI by hiring an agency to assist you if you don't have the resources necessary to create and execute your content strategy.
Outsourcing freelancers

You can also outsource by hiring freelancers to do your projects. Platforms like Fiverr and Upwork make it easy to hire freelancers who have the right skills and experience to help you with your projects. Flexible terms and rates allow you to hire designers, writers, editors, and video producers.
Freelancing may be the best option if you don't have the right people to manage your content strategy and need help with execution. It's important to understand the management requirements when hiring freelancers. Active management is required to ensure that freelancers have the right voice, tone or design aesthetic to represent your brand.
Hire freelancers to execute your content strategy and creation. Make sure there is someone or multiple people who are dedicated to making things run smoothly.
Hybrid

A hybrid approach to content creation is last but not least. This is exactly how it sounds: It combines in-house content creation with agency outsourcing and freelancer outsourcing depending upon the business's current requirements.
Blogs may be written and published in-house. However, ebooks, infographics, and other assets can be handled by an agency. Perhaps you work with an agency to develop your strategy and then hire freelance writers for the content creation.
Businesses can use hybrid strategies to adapt to changing content needs and remain flexible. This method can be messy and difficult to manage. Because there are many moving parts, it can be difficult to track performance metrics or determine content ROI.
What types of content creation work best for you?

Each type of content creation has its advantages and drawbacks. There is no one-size fits all approach. The most important factor in determining success is how the approach matches the company's resources and needs.
How do you choose the right one for your company? Here are some key points to remember:
Internal resources – Who are the current members of your content team? What is your content creation bandwidth? Are they equipped with the knowledge and experience necessary to create content that performs?
Content marketing maturity – Do you have a content strategy? Is it working? Are you looking for help with content creation or strategy development?
Strategy – What types and types of content are in your current content strategy? Do you publish blogs or social content primarily? Are you able to create large quantities of downloadable assets such as ebooks? Are you planning to publish video content in the future? etc.)
Budget – How much are you willing to spend on content creation?
You can make the best content creation decisions if you are clear about your current strategy, future plans, and spending capabilities.
More to you

Are you ready to improve your content creation skills? Marketing Insider Group's team of SEO specialists and writers can provide you with optimized content that is ready to publish every week for a year or more.
To learn more, check out our SEO Blog Writing Service.
Marketing Insider Group's post, 4 Types of Content Creation and How to Choose Which One is Right for You appeared first on Marketing Insider Group.
————————————————————————————————————————————–
By: Michael Brenner
Title: 4 Types of Content Creation (and How to Decide Which is For You)
Sourced From: marketinginsidergroup.com/content-marketing/4-types-of-content-creation-and-how-to-decide-which-is-for-you/
Published Date: Tue, 02 Aug 2022 10:00:19 +0000