Outsourcing your content creation can be a great way to get the results you desire without the hassle.
Content marketing can actually be very profitable. CMI reports that 70% of brands have hired someone to manage their content creation, distribution and management to ensure it is professionally executed.
Are you still skeptical? Let's look deeper at the reasons why outsourcing content marketing makes sense.
1. This will give you more time for strategy and other business activities

Outsourcing content creation is a great option if you don't have the time or desire to do it yourself. Writing, researching, and publishing regular blog posts can all be full-time jobs. This is before you consider the other tasks involved in content marketing, such as search engine optimization and promotion on social media.

Each of us have limited hours in a given day. It's vital that you focus on your core activities in order to get the most out of these hours. If you are a marketer, this could mean you need to focus on strategy or other essential tasks if your business is a small one.
You can have as much input and outsource content creation while still maintaining control over the writing. Then you can focus on other aspects of your business.
Although it might seem easier and cheaper to create content yourself, it is not the best business strategy. Focus on the areas of your business that are most profitable and let professionals handle content production. You will not only get better content, but also a greater return on your initial investment.
2. You can post more content at a higher frequency

Even if content marketing was your full-time job, there is a limit on how much one person can create in a day, week or month.
It takes time to put together quality content. You can probably squeeze enough time into your day to write a 500-word blog post.
This type of content will not have an impact on your audience and may not be of any benefit to you as part of your content marketing strategy.
Google even started to penalize superficial content.
It takes time to create and publish quality content. It may not be possible to produce blog posts that are thorough and well-researched. According to the State of Content Marketing survey by Zazzle Media, 60% of businesses consider it difficult to consistently produce content.
You will need more writers if you want to publish more content without compromising the quality. Outsourcing can help you scale up. You can outsource as many content as you need or as your budget allows.

3. It is less expensive to outsource content creation than hiring a full time writer


Outsourcing content creation allows you to spend more time on strategy, ideation and marketing. You also get a better content marketing ROI.
Outsourcing content can be very cost-effective. Your business will lose thousands each year if you hire a full-time writer.
A full-time content writer earning an average salary in the USA is $65,000 You must also consider IT and other equipment costs, training and overheads if the writer is on-site.
Outsourcing means that you only pay for the content you ordered. If your writer's computer breaks, you don't need to provide medical insurance.
Outsourced content can be written by individuals who are self-employed or agencies. This makes it more affordable for businesses.

4. Outsourcing offers greater flexibility


There are many benefits to having a full-time writer in your marketing team. However, you will be stuck with the writer and cannot adapt to changing content requirements over time.
Outsourcing allows you to hire more writers as you need them. You can choose to outsource to another writer if you are unhappy with the writing quality or want to hear a new voice.
There are seasonal fluctuations in your industry so there might be times when investing in content is not a good idea. However, there will also be times when it makes sense to do so. This flexibility allows you to scale back as needed and scale up quickly and easily as you grow your business.

5. Fresh ideas and diverse viewpoints can be a great asset.


There's no stopping you from telling your stories and expressing your opinions in your content.
It can be a great idea for your content marketing plan to bring in new talent and ideas from writers who can communicate concepts in a way that you haven't considered.
Many writers and other content producers have had to work for multiple clients. This means they can bring their experience and knowledge from each client to the table. They may also be aware of the latest trends in content marketing or can forecast them.
Writing about a subject day in and day outside of work can cause you to lose your enthusiasm. This will show in your writing. You will never lose your enthusiasm for your subject if you use a group of writers.

6. It is easier to produce and publish content quicker and more efficiently


One of the best things about outsourcing is its speed and efficiency compared to doing everything yourself.
Content marketing agencies that are truly focused will have a team composed of qualified content producers to create content within the deadlines.

Let's say you have a timely topic in your industry and want to make some commentary. Instead of trying to put it together yourself while managing other business priorities, outsource the task and you'll get it back in a matter of hours.
Freelance writers get paid per word and per article. It is in their best interests to work as efficiently as possible. Full-time salaried writers, however, have no incentive to increase their efficiency because they will receive the same salary no matter how many articles they create.

7. Industry experts can be hired to discuss different topics


Although you might be an expert on a certain area, you can't be an authority in all areas.
If your content strategy is not limited to writing on a narrow topic range, outsourcing to experts will almost always be a benefit.
Many content marketing agencies employ a variety of content producers with diverse experience and specialties. This allows you to select the right person for your subject matter.
Let's take, for example, a business that sells toys. You want to write a blog about the importance play in child development. A psychologist or someone with experience in child education could be requested to write your blog post. This will allow you to examine the topic in a more detailed way and provide more accurate information than if your writing was based on information found online.

8. Reach a larger audience


Professional writers can publish your published content on their blogs and social networks if you outsource it. This allows you to reach new audiences that may not have otherwise known about your brand.
You might be able to outsource content through a specialist marketing agency. They may also be able share content on their social networks, or even interview clients on the company's blog.
Even if you are hiring ghostwriters and publishing your content under your name, freelance content marketers professionals can help you get more people to read your content. They can also research blogs for guest posts and come up with new ways to promote your content.

9. Different types of content can be experimented with


Blog posts are the first thing that comes to mind when we think about content marketing. There is more to content marketing than just blog posts. You can also outsource other types of content, such as e-books and emails.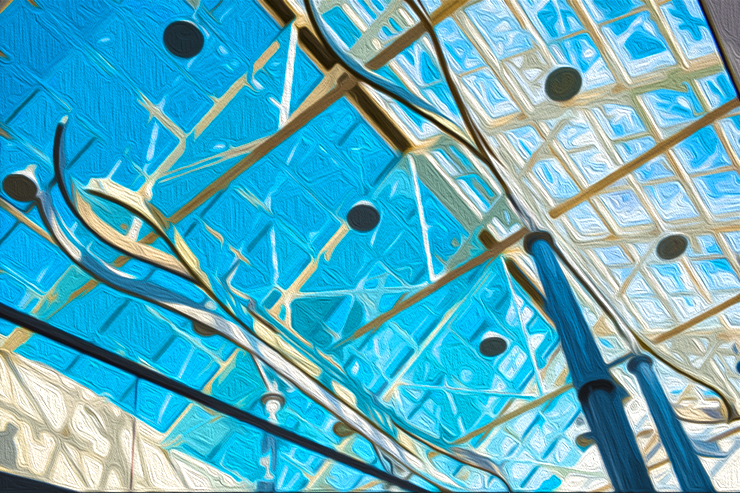 Infographics can help boost your SEO by being used by others and linking back to your website. You don't need graphic design skills to create one. These are very simple and inexpensive to outsource to professionals.
Do you want to create an e-book? But the thought of creating one is overwhelming. A writer can help you bring your ideas together and create the final product in a short time.
Marketing professionals believe video is the most difficult content to create. Yet, video has incredible promise and can deliver amazing results. Videos are great for conversions and engagement, and they are among the most shared content forms on social media.
Although it can seem overwhelming, producing video content marketing is something you can easily outsource. If you are comfortable producing written content, but not yet experienced with video, it is worth looking into outsourcing to get started.

10. Outsourcing can be proven to have a positive ROI


Are you unsure if your outsourced content is generating enough value to justify the investment? This is easy to measure and track. You'll see that outsourcing content production can increase your ROI in most cases. You can measure the following:
A number of people who have viewed a piece of content and converted to another.
Increase your social media engagement, sharing, and followers.
Implementing your content marketing plan will result in an increase in sales and/or revenue for your business.
Outsourcing to a content agency will ensure that they are experts in producing content that helps you achieve your business goals. You will see increased leads, conversions and engagement if you are publishing high-quality, targeted content on an ongoing basis.

11. Execute your marketing strategy faster and reach your goals.


You can't only ensure you have content that is consistent, but also a strategy or content marketing agency to help you.
Marketing is a process that rewards hard work. You can either hire a generic content writer who will adhere to the instructions you give , or you can partner with a content market expert who will help you align your content marketing strategy with your business goals.
Successful content marketing is more than writing. A content marketing agency can help you define your goals and provide the experience and tools to get there.
They will also ensure that your content production is in line with your marketing plan, so you can publish content at the right times to increase engagement and boost other campaigns.
Outsourcing content has many benefits

Although content marketing has many benefits, not everyone can write or produce their own content.
Outsourcing has its downsides, but the benefits outweigh them. Hire a writer, or use the services of a content agency like ours to create better content. This will help you save time and money and allow you to reach your business goals.


Our Content Builder Service is available to help you get more traffic to your website and generate leads. Contact me to schedule a consultation. I will send you a PDF copy of my books for free!


Marketing Insider Group published the post 11 Benefits of Outsourcing Content Creation.
————————————————————————————————————————————–
By: Michael Brenner
Title: 11 Benefits of Outsourcing Your Content Creation
Sourced From: marketinginsidergroup.com/content-marketing/benefits-of-outsourcing-your-content-creation/
Published Date: Wed, 29 Jun 2022 14:00:00 +0000