LinkedIn is a powerful tool for building your professional network, whether you are a company owner or an individual. It allows you to find employees or jobs, discover services and products, collect leads and develop your company and thought leadership portfolio. LinkedIn is by far the most popular social media platform in the B2B sector.
LinkedIn's unpaid and organic growth options are flexible and easy to use. However, paid promotion via the platform's many advertising options can be a cost-effective and simple way to promote your business. Paid LinkedIn ads and "sponsored content" allow you to target precisely the audience your marketing efforts are intended to reach. Although it is expensive to advertise on LinkedIn, the ability to target specific audiences and decision-makers directly proves its value.
LinkedIn offers many options for advertisers when it comes to choosing a paid piece or message. You can use ad and message options to achieve your goals, including website conversions, employee recruitment, product or service sales, as well as lead generation.
Sponsored Content
Sponsored Messaging
Text ads
Dynamic ads
Carousel Ads
Follower Ads
The United States' B2B advertising spending is expected to rise to 14.57 billion by 2023. It is therefore essential to use the following tips to stand out and reach the 810 million+ professionals on LinkedIn.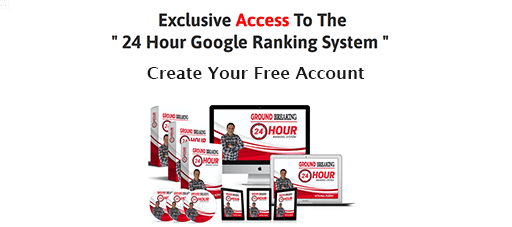 Here are some quick tips

Format your ads for maximum impact
Keep Your Buyer Personas Updated
Identify and Target Decision Makers
Run A/B Testing
Analyze Your Data and Understand It
Lock Your Content
You can use a variety of ad types
1. Format your ads for maximum impact

Make sure you are familiar with the best practices for formatting and writing LinkedIn ads. This will ensure that your audience sees them as intended. Keep your headlines and descriptive text short and concise. Be aware of specific length limits such as headlines under 150 characters and descriptive copy under 70 characters–deviating from these guidelines can truncate text and cut off your intended message, leading to less engagement. Images that measure approximately 1200×627 pixels are best. Larger visuals have a higher click-through rate (CTR) than thumbnails that are smaller or images that are too large.
Different ad types require different sizes of images and copy lengths. Refer to LinkedIn's Sponsored content Advertisement Specifications.
2. Keep Your Buyer Personas Updated

Knowing who your target audience is allows you to target ads that are shown to them. This will help you to collect more leads and increase your ROI. It's possible to have outdated buyer personas that are just as bad as none. Therefore, it is important to review these profiles and make changes as your industry, company and other factors change.
3. Identify and Target Decision Makers

You will need to target specific buyer personas when marketing your product or service. LinkedIn's Company Targeting allows you to execute account-based marketing campaigns. This will allow you to target your ads so that your ads reach decision makers in the industries and companies you are targeting. This increases the chance of them becoming profitable leads for your company.
4. Run A/B Testing

LinkedIn is the best platform to A/B test your ads. You can start by creating two versions the same ad. Next, you can change one of its components: target different demographics, modify an image or video or use a different CTA (call-to-action), or any other differentiator that you want to implement.

You can test their effectiveness by running both versions simultaneously. After you have analyzed your results, it is possible to determine which ad/ad type performs best and use that information in future campaigns. This can also help you decide if one or both of the options work well, and if you should create a new ad.
A/B testing helps you to better understand how to communicate with potential customers, employees, leads, and other people who fit your buyer personas. You can improve your marketing and advertising skills by understanding your audience.
5. Analyze Your Data and Understand It

You'll be able to use the data you collect, whether it's from organic marketing or paid LinkedIn advertising. LinkedIn offers analytic tools. This data allows you to target the right demographics, determine which formats work and measure conversions. You can also gain insights that will help improve your ROI.
6. Lock Your Content

You shouldn't give away every piece of valuable content without generating leads. After you've worked hard to create content that will grow your business, make sure to strategically gate your content using a form or another contact collection method. These gated content pieces can be placed directly before their target audience using LinkedIn advertising. This will allow you to efficiently collect the lead. LinkedIn Lead Gen Forms is a great tool to do this. These can be used in your ads and generated high-quality leads straight from the user's LinkedIn profile. This generates leads and strengthens analytics for future campaigns.
7. You can use a variety of ad types

LinkedIn advertising allows you to experiment with different types of ads. Sponsored ads can be created with images, videos, and message ads. These ads will go directly to targeted inboxes. It's possible to be imaginative with the content of rich content ads that you promote about the event, service or product you are advertising. You can also reuse older, relevant content in different ad formats, placements, and refocus on different target audiences.
Effectively Execute LinkedIn Ads

Advertising is a broad field with endless possibilities for targeted and effective advertising. These tips will help you to get quality leads and grow your brand. You can also stake your claim as an industry thought leader by using these tips for LinkedIn advertising. Are you looking for expert guidance to help boost your LinkedIn advertising efforts. Let's get going.
Marketing Insider Group published 7 Marketing Tips to Make LinkedIn Advertising a Success.
————————————————————————————————————————————–
By: Mark Schmukler
Title: 7 Marketing Tips for Successful LinkedIn Advertising
Sourced From: marketinginsidergroup.com/social-media/7-marketing-tips-for-successful-linkedin-advertising/
Published Date: Wed, 27 Jul 2022 12:30:07 +0000