In today's competitive digital world, businesses are constantly seeking effective ways to reach and engage with consumers. One approach that has gained significant traction is performance marketing. This article will delve into the tools, techniques, and best practices that can elevate your performance marketing game to new heights.
What Is Performance Marketing?
Performance marketing is a results-driven approach where advertisers pay for specific actions or results rather than upfront costs. Unlike traditional marketing, where advertisers pay for ad space without any guarantees, performance marketing ensures that budgets align with tangible outcomes. Advertisers only pay when a particular action, such as a click, sale, or lead, is completed. This data-driven approach allows marketers to make informed decisions based on actual results.
Key Models in Performance Marketing
Performance marketing operates on various models that determine the payment structure. Here are some key models in performance marketing:
Cost Per Acquisition (CPA)
Payment is made when a purchase occurs.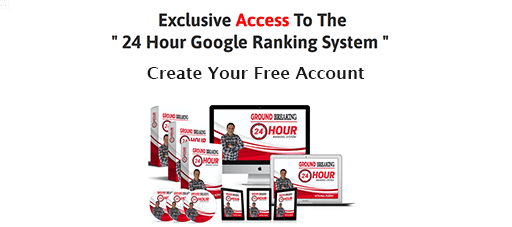 Cost Per Click (CPC)
Payment is made when an ad is clicked.
Cost Per Lead (CPL)
Payment is made when a potential customer provides contact information.
Cost Per Thousand Impressions (CPM)
Payment is made for every 1,000 times an ad is viewed.
Essential Tools for Performance Marketing
To succeed in performance marketing, it is essential to have the right tools at your disposal. Here are some key tools that can help optimize your campaigns:
Analytics and Tracking Platforms
Analytics platforms like Google Analytics provide valuable insights into user behavior, allowing you to understand and optimize your audience's journey. Tools like Mixpanel offer a deeper dive into specific user actions, enabling you to make data-driven decisions.
Performance Marketing Platforms and Networks
Performance marketing platforms and networks, such as ClickBank and ShareASale, connect advertisers with publishers, ensuring that your ads reach the right audience. These platforms maximize your campaign's potential by targeting specific demographics and interests.
Landing Page Builders and Optimization Tools
A compelling landing page is crucial for driving conversions. Landing page builders like Unbounce and Leadpages help you design visually appealing and conversion-focused pages. These tools enable you to capture attention and drive engagement, increasing the likelihood of conversions.
A/B Testing Tools
When it comes to optimizing your campaigns, A/B testing is key. Tools like Optimizely and VWO allow you to test different versions of your campaign elements and determine which ones resonate best with your audience. This iterative approach ensures that your campaigns are continuously optimized for maximum performance.
Advanced Techniques for Performance Marketing
Once you have a solid understanding of the basics, it's time to explore advanced techniques that can take your performance marketing to the next level. Consider incorporating the following strategies into your campaigns:
Programmatic Advertising
Programmatic advertising utilizes automated algorithms to purchase ad space in real-time. This approach eliminates manual placements and ensures efficient and targeted ad buying. By leveraging programmatic advertising, you can significantly enhance your campaign's reach.
Retargeting and Remarketing
Retargeting is a powerful technique that allows you to re-engage potential customers who have shown interest in your product or service but haven't converted yet. By displaying ads to these individuals across various online platforms, you can gently remind them of what they might be missing out on and increase the likelihood of conversion.
Predictive Analytics and Machine Learning
Predictive analytics and machine learning tools analyze past data to predict future trends and behaviors. By leveraging these tools, you can gain valuable insights into your audience's preferences and anticipate their needs, allowing you to tailor your campaigns for maximum impact.
Personalization and Dynamic Content
Personalization is key to engaging today's consumers. By using data to customize content based on user behavior and preferences, you can create a more personalized connection with your audience. Dynamic content ensures that your ads adapt to individual users, increasing engagement and conversion rates.
Best Practices for Performance Marketing Success
To achieve success in performance marketing, it is important to follow best practices that are backed by insights and data. Here are some key practices to consider:

1. Understand Your Audience
Gain a deep understanding of your target audience's preferences, needs, and behaviors. Tailor your ads to resonate with their interests to maximize engagement.
2. Set Clear Objectives and KPIs
Clearly define your goals and key performance indicators (KPIs). This allows you to measure the success of your campaigns accurately and make data-driven decisions.
3. Optimize Creatively
Create authentic and engaging ads that resonate with your audience. Authenticity is crucial in capturing their attention and building brand affinity.
4. Embrace A/B Testing
Continuously test different variations of your ads to determine which ones perform best. This iterative approach ensures that your campaigns are always optimized for maximum performance.
5. Monitor and Adjust in Real-Time
Regularly review your campaign's performance and make necessary adjustments to stay ahead of the curve. The digital landscape is constantly evolving, and staying up to date is essential for success.
6. Ensure Transparency and Compliance
Adhere to industry regulations and best practices to build trust with your audience. Be transparent about your advertising practices and respect data privacy concerns.
7. Invest in Retargeting
Retargeting is a powerful strategy for re-engaging potential customers and boosting conversions. Allocate a portion of your budget to retargeting campaigns to maximize your ROI.
8. Stay Updated
The world of performance marketing is ever-evolving. Stay informed about the latest trends, tools, and techniques to ensure that your strategies remain effective and relevant.
The Transformative Impact of Performance Marketing
Performance marketing has revolutionized digital advertising by shifting the focus from spending to spending smartly. With its data-driven approach and emphasis on measurable results, performance marketing offers a roadmap to success. By leveraging the right tools, techniques, and best practices, businesses can elevate their marketing efforts and achieve impactful outcomes.
At Marketing Insider Group, we have witnessed the transformative power of performance marketing and are excited about its potential. As the digital landscape continues to evolve, embracing performance marketing will be essential for staying ahead of the competition and driving meaningful results.
Ready to supercharge your performance marketing game? Explore our SEO Blog Writing Service or schedule a consultation with Marketing Insider Group to learn how we can help you drive more traffic and leads for your business.
By: Lauren Basiura
Get Your Free "No Credit Card Needed" Access to GrooveFunnels Here https://obboom.com/traffic
———-
By: Peter
Title: Performance Marketing: Tools, Techniques, and Best Practices
Sourced From: internetlib.org/performance-marketing-tools-techniques-and-best-practices/
Published Date: Thu, 09 Nov 2023 00:55:03 +0000