TikTok is one of the fastest-growing social media platforms ever. The numbers are staggering:
It was the most downloaded app of 2021, topping out with 656 million downloads.
In the summer of 2021, it hit one billion monthly active users.
It's also the only non-Meta app to hit the three billion install mark.
It's not just a place for dance challenges or pranks, either. Brands can use TikTok to build their reputation, engage audiences, and drive conversions. However, unlike Facebook and Instagram, it's not immediately obvious how brands can best use TikTok to their advantage.
That's why TikTok created TikTok For Business. This marketing tool offers everything brands need to create awesome TikTok ads that drive real business results.
This article explains what TikTok For Business is and how it works, who should use TikTok For Business, and how you can get the most from this tool. By the end of the article, you'll have a clear idea of how you can succeed with this phenomenal social network.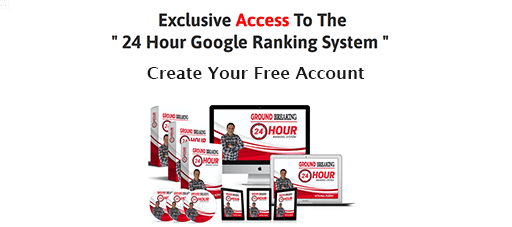 What Is TikTok For Business?
TikTok For Business is highly recommended. It won B2B Brand of the Year at The Drum Awards for B2B in 2021, thanks to its rebranding efforts and glowing recommendations from brands of all sizes.
Before we dive into actionable strategies, let's take a moment to cover what TikTok For Business is. TikTok For Business, formerly called TikTok Ads, is an all-in-one marketing tool built to help businesses release their creative side and create awesome campaigns that can go viral.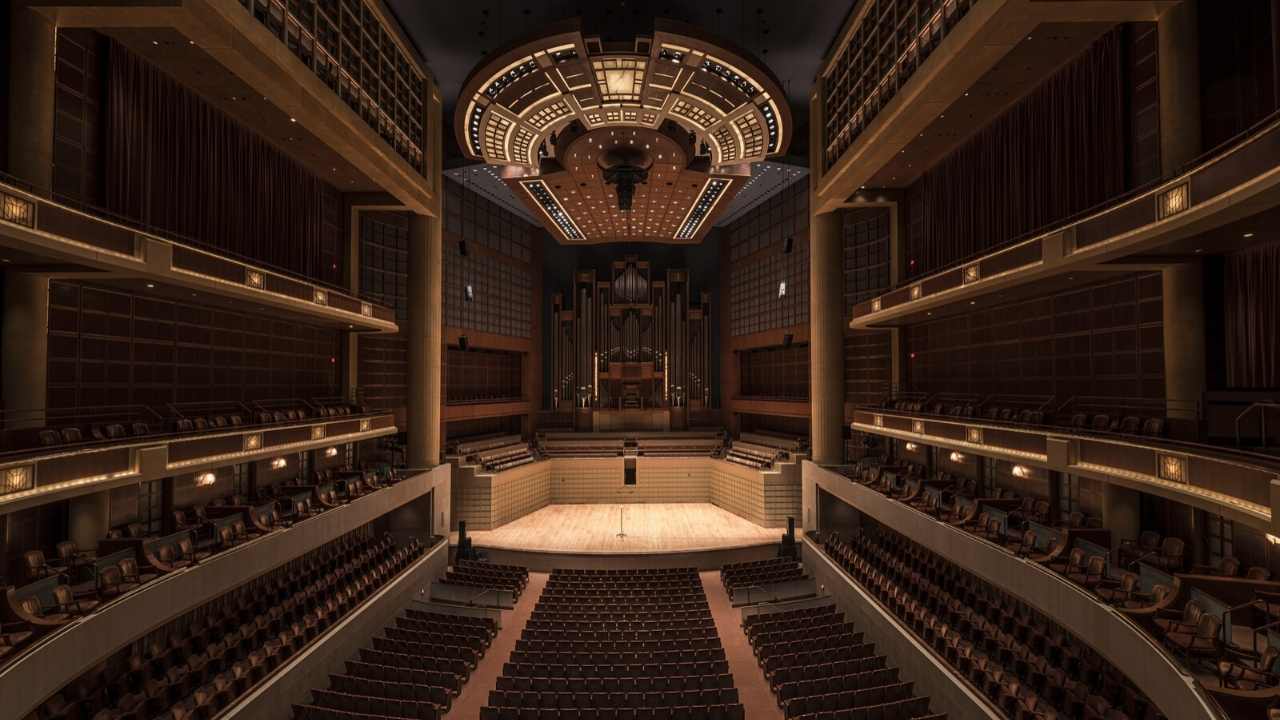 The tool makes it easy for brands to start advertising on TikTok. It contains in-depth guides on the solutions it offers, including:
Introduction to TikTok For Business
Creative Best Practices
The Creative Exchange
The TikTok Shop
It also offers plenty of inspirational success stories (something we'll cover in more detail below) and loads of blog posts and how-to videos.
Why Should You Use TikTok For Business?
OK, TikTok For Business sounds great. However, is it right for everyone?
I think almost every business has a lot to gain from TikTok. For one, it is the leading app for consumer spending. In 2021, users spent a whopping $2.3 billion in the app, up from $1.3 billion in 2020. It also offers the following three major benefits to brands.
Enormous Exposure Potential
Consumers love videos. In 2022, we watched an average of 2.5 hours of online video content per day, up from 1.5 hours per day in 2018. The same study also shows we're twice as likely to share video content with friends than any other online content.
There are few better places to watch videos than on TikTok.
As the leading video-based social network, TikTok gives brands access to millions of potential views. As I mentioned in the introduction, TikTok has a phenomenal number of users in over 140 countries.
What's even more important is that those users are highly engaged. Data released by TikTok shows the average user opens the app 19 times a day and actively uses the app for 89 minutes per day—basically an hour and a half.
Even better, almost anyone can create a viral TikTok video. The nature of the platform's algorithm means even creators with tiny audiences can become viral hits. Just ask Nathan Apodaca, whose video become so popular it reached Fleetwood Mac, whose song he sings in the soothing video he records while skateboarding to work.
Brands Look More Authentic on TikTok
No one wants to be known as the company that runs cheesy adverts on social media. Consumers don't want crap ads, either. Consumers want an emotional connection to brands now more than ever, and 90 percent say authenticity is important when deciding which brands they support.
Thanks to the solutions offered by TikTok For Business, it's easier for brands to come across as authentic and create the same level of content pushed out by veteran content creators.
Of course, it's easy to go too far and jump on all of the latest TikTok trends. While it's important to be creative and authentic, take care to stay true to your brand's personality. If the trend doesn't mirror your brand image, you don't need to jump on the bandwagon.
Access to Endless Influencers
The power of influencer marketing is well understood. Three in four marketers use influencers as a marketing tool, and 90 percent believe it to be effective.
TikTok takes influencer marketing to a new level. Because it's possible for someone with very few influencers to go viral on TikTok, brands have access to a potentially unlimited number of influencers.
TikTok also makes it easy to connect with influencers thanks to its Creator Marketplace. We'll talk about this analytics tool below, but it's a great way to find partners with the engagement, reach, and demographics you care about.
Who Should Use TikTok For Business?
It doesn't matter who you are or what kind of business you run; TikTok has something to offer everyone from large enterprises to small businesses and agencies.
Big brands with even bigger marketing budgets have quickly made TikTok their home. Companies like Coca-Cola, Google, and Sony have already established effective partnerships with popular TikTokers to promote brand awareness and drive conversions.
The New York Times reports that at least 18 public retail brands have referred to marketing efforts on TikTok on calls with analysts and investors between August and December.
TikTok goes to great lengths to promote itself as the social media platform of choice for small businesses. In 2021, the company unveiled its Small Wins initiative, which showed the value it can bring to smaller businesses around the globe. This includes a bakery that turned 3,000 followers into 2 million and a candlemaker who went viral.
Agencies are also a focus of TikTok's marketing efforts. The company has created TikTok Marketing Partners, a community of companies that help marketers grow their businesses on TikTok. These partners provide a range of services, from creative design to campaign management. Agencies who have a penchant for TikTok can even sign up to become Marketing Partners themselves.
As you can see, virtually any company can use TikTok to their advantage. However, you'll want to ensure your audience is present on the platform. Just because you find success on Instagram or Facebook doesn't mean TikTok is a good fit.
TikTok has already become the app of choice for Gen Z consumers, surpassing Instagram in popularity. They aren't the only people using the app, however. One in five U.S. adults uses the platform, including 22 percent of consumers aged 30-49.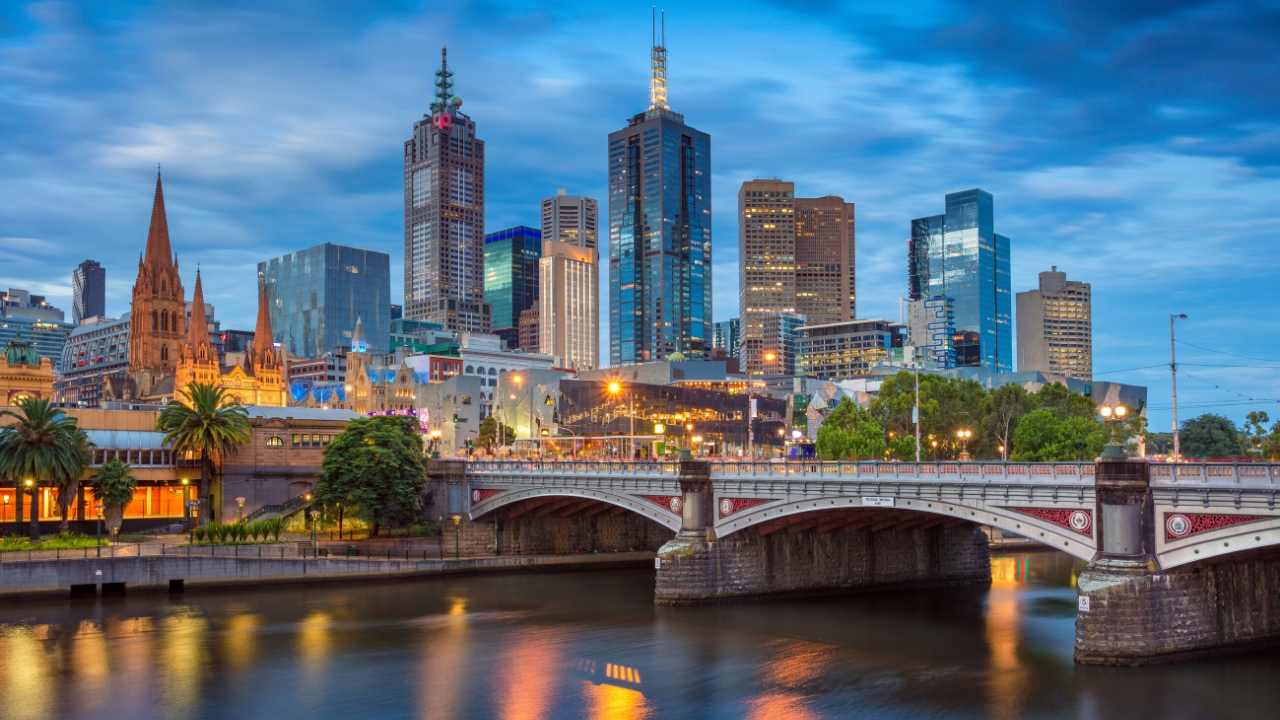 Even if you don't think TikTok is suitable for your brand, it's still worth creating an account to reserve your business username. Maybe you'll change your mind by the end of the article.
6 Strategies to Use TikTok For Business
Finally, it's time to start using TikTok to promote your business. Here are six ways you can use TikTok For Business today.
1. Get a TikTok Business Account
TikTok offers two types of Pro accounts: Business Accounts and Creator Accounts. We're going to focus on the former here.
TikTok Business Accounts are designed especially for brands and companies. They come packed with awesome features to help engage your audience, including in-depth metrics, campaign management advice, TikTok's Web Business Suite, and a commercial music library of over 500,000 royalty-free sounds.
Creating a Business Account is easy.
If you already have a TikTok account, you can convert your current account into a Business Account. Click on the menu dots in the top right-hand corner of the Me page, then click on Manage My Account and select Business Account under the Switch to Pro Account option.
If you don't have a TikTok account yet, you can sign up for a Business Account here.
It's similar to setting up an account on any social media platform. You'll need to enter an email and create a password.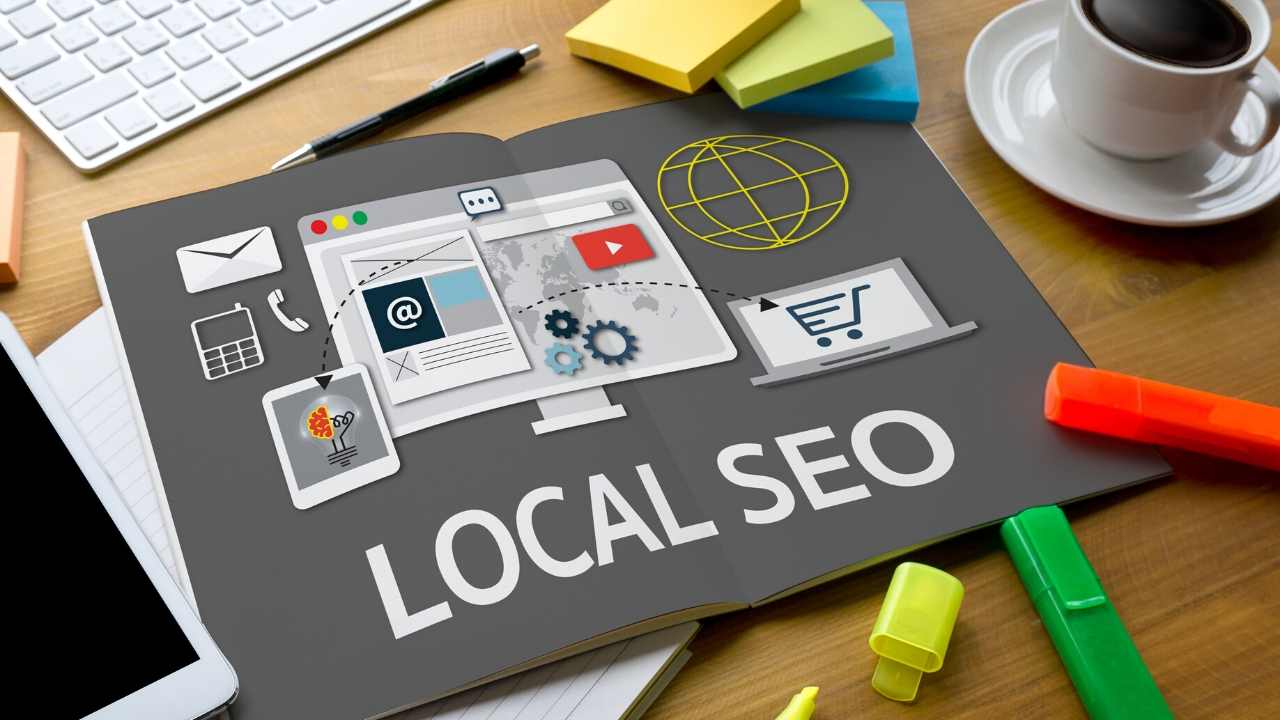 Next, you need to create your business account.
Start by finding a username that isn't already taken. Ideally, it will just be your brand name, but you may need to add a prefix or suffix to make it unique. Try one of these handle ideas if your brand name is taken.
With your Business Account created, you can start thinking about what you want to achieve with your account, who you want to target, how you'll use your account, and the kind of videos you'll create.
2. Use the TikTok Ads Manager
TikTok's ads are fantastic. According to Hootsuite, they reach 17.9 percent of all internet users above the age of 18—and you have the potential to reach 884.9 million people.
Better still, TikTok users actually enjoy seeing ads. Almost three-quarters (72 percent) of users surveyed by Kantar perceived ads as inspiring. They also find them to be 21 percent more trendsetting than ads on other platforms and are more enjoyable and optimistic, too.
One of the best things about running ads on TikTok is that they blend in seamlessly with organic content on the platform. There are several forms of TikTok ads, including:
In-feed ads: Standard TikTok ads that show up as videos in a user's feed. They can last up to 60 seconds and can link to landing pages.
Brand takeovers: These ads show up when a user opens the app. They can be three-second photos or 3.5-second videos. They are more expensive than in-feed ads but potentially more powerful.
TopView ads: These are enhanced versions of brand takeover ads, lasting between five and 60 seconds.
Sponsored hashtag challenges: Hashtag challenges are huge on TikTok, and this ad form lets brands sponsor a hashtag challenge, complete with a custom banner shown on the Discover page.
TikTok makes it easy to get started with their ads manager.
First, select your goal. That could be to connect with your audience, generate web traffic, or generate leads.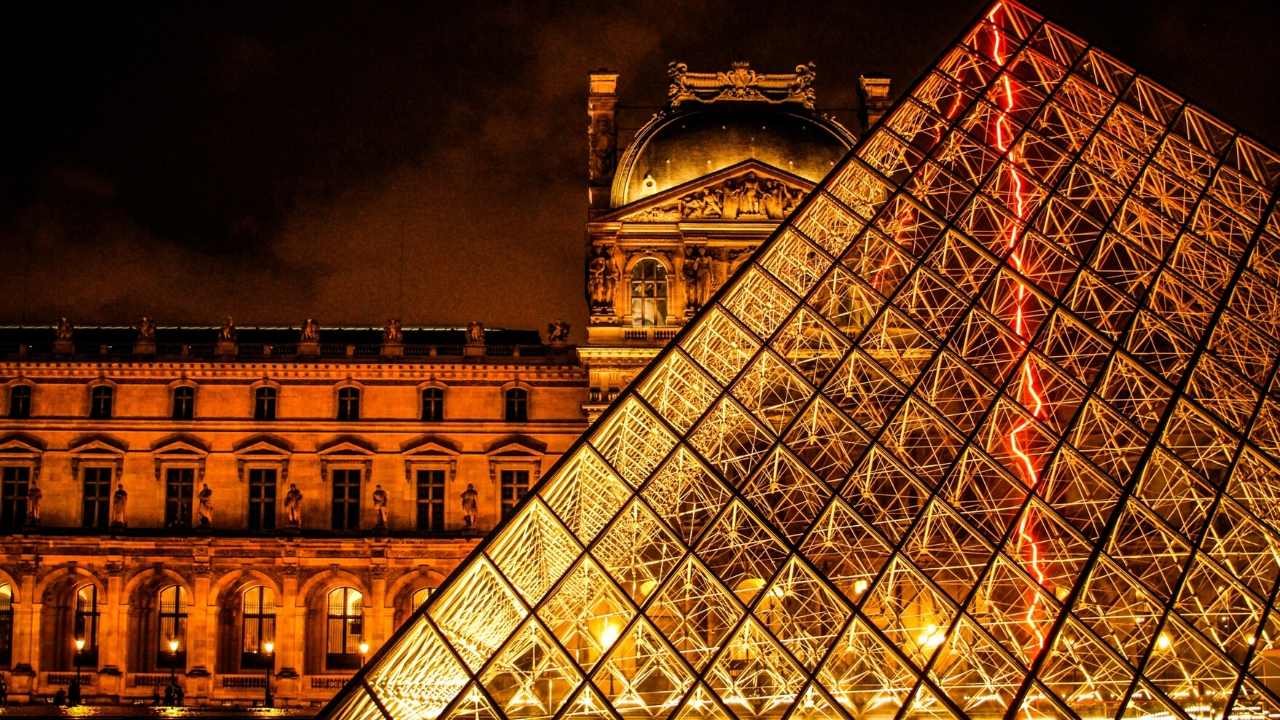 Next, you choose your audience. You can let TikTok choose your audience or set the audience size yourself.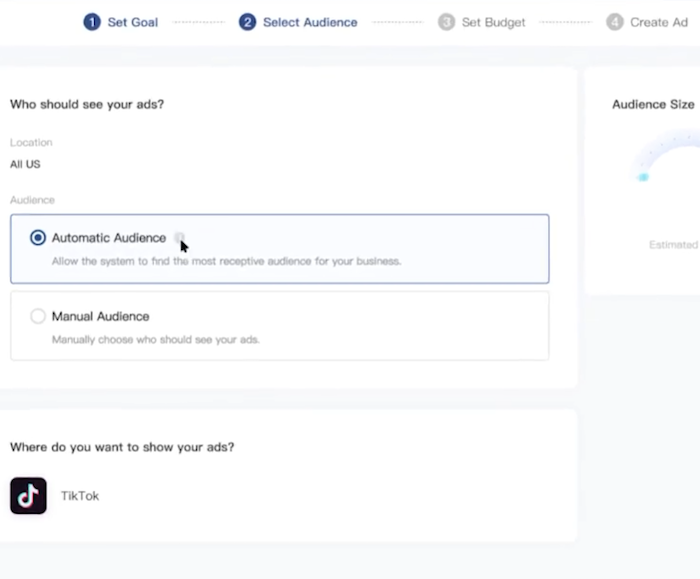 Next, set your daily budget and the dates you want your campaign to run.
While much of TikTok advertising is dominated by big brands, you don't have to blow your annual marketing budget to see success. TikTok has a minimum campaign budget of $500 when using the ad manager and a minimum ad group budget of $50.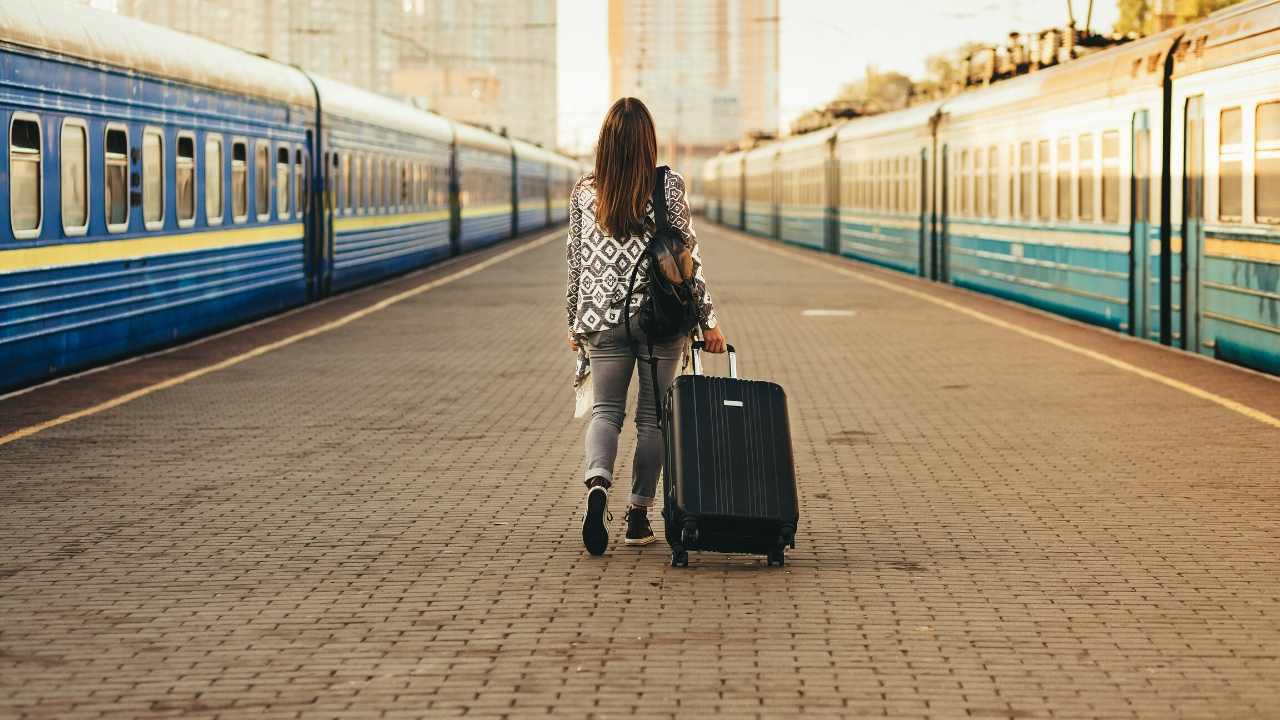 Finally, design and launch your ad. Now watch the impressions, engagement, and revenue roll in.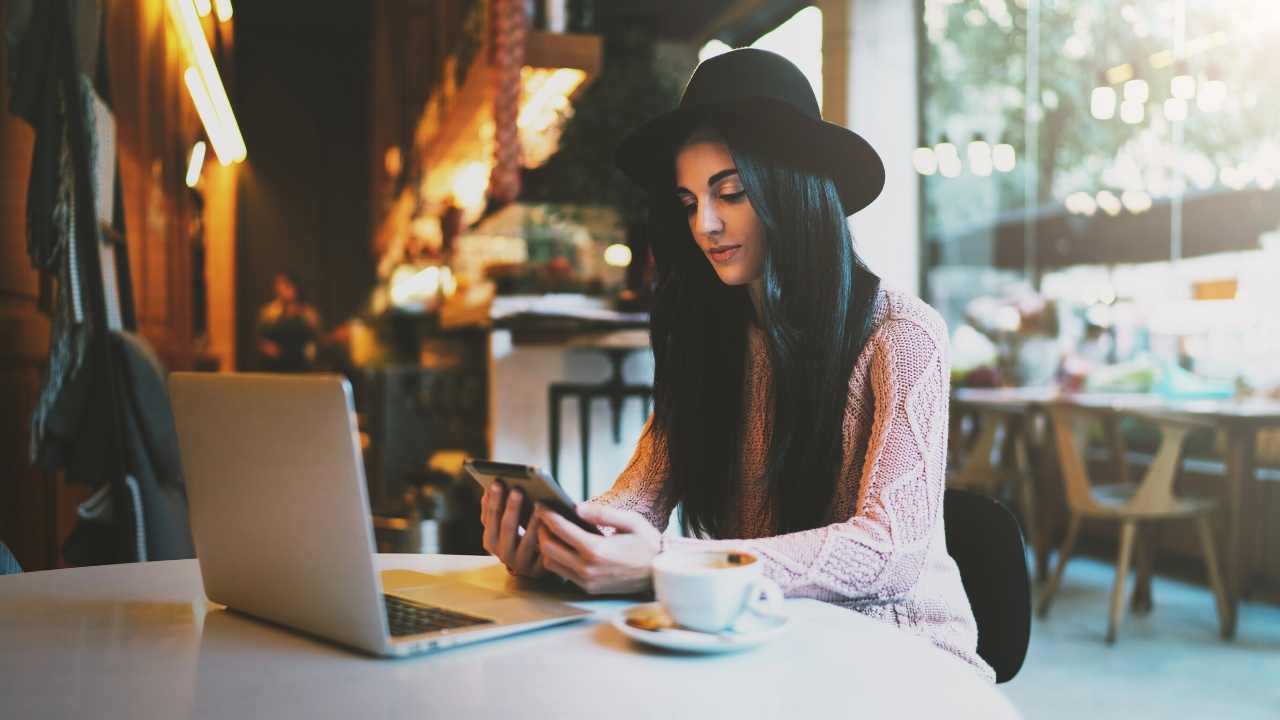 3. Partner With Creators
Influencers are crucial on TikTok. Interest in creating influencer advertising campaigns is on the rise too, with a 325 percent increase in 2021. 68 percent of marketers now say they want to leverage the platform.
In response, TikTok released the Creator Marketplace (TCM) in 2019 to make it easier for brands and content creators to collaborate.
Brands use the marketplace to search for registered content creators, manage their campaigns, pay creators and generate reports and insights.
The Creator Marketplace means brands can manage multiple influencer campaigns in one place and keep track of everything through a single dashboard.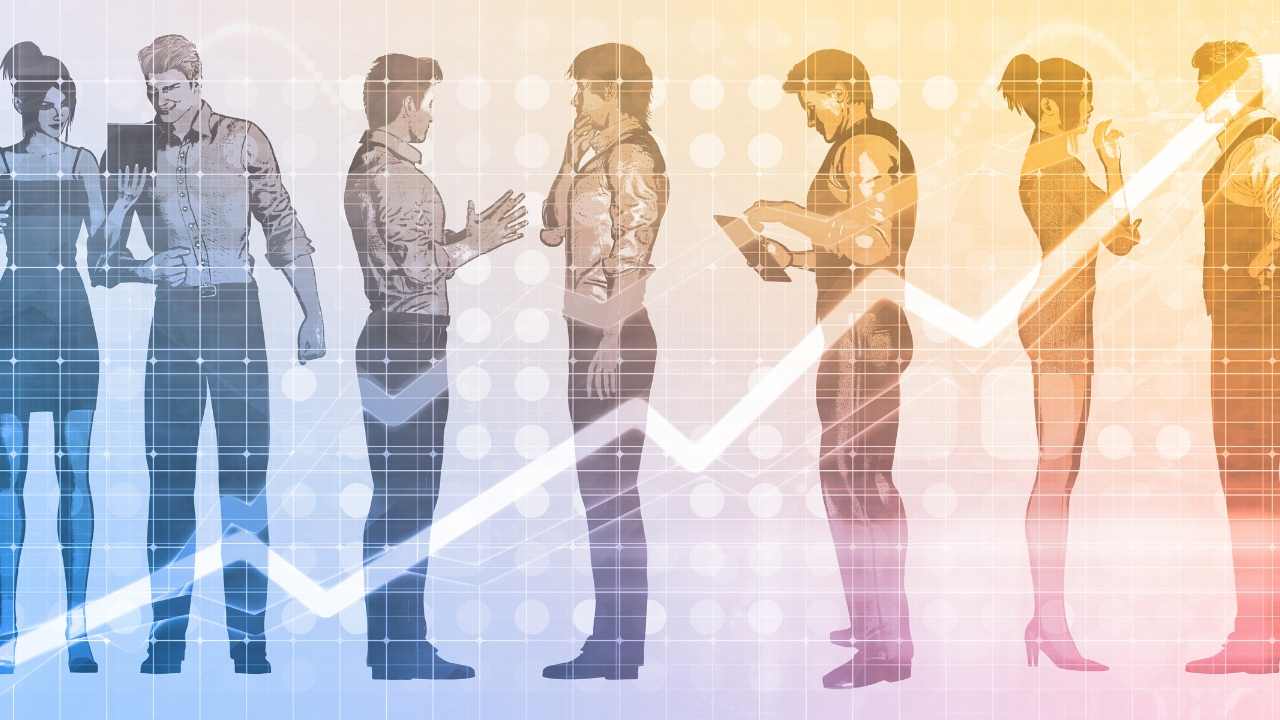 Better still, the Creator Marketplace massively increases transparency. Accurate reporting is notoriously difficult when working with influencers, but it's baked into the Creator Marketplace.
As a result, brands can see at a glance which influencers help them meet their goals and which aren't. This not only lets brands drop the influencers that aren't working out, but also gives influencers the information they need to create awesome campaigns.
Finding the right influencers is another notoriously tricky part of working with influencers. Again, the Creator Marketplace comes to the rescue by letting you filter influencers by several criteria, including:
country
topic
reach
average views
gender
age
audience device
e-commerce anchor feature
Once you've found the perfect influencer, you can use TCM to send them messages, manage your joint campaign, and pay them.
Get started by signing up for the Creator Marketplace.
4. Use the TikTok Creator Exchange
The Creator Marketplace isn't the only way to find and work with content creators on TikTok. TikTok also launched the Creative Exchange, designed to help brands and content creators form successful partnerships.
Finding influencers is one of the biggest challenges for brands, making this a fantastic addition to the TikTok Business suite. The 2021 Influencer Benchmark Report survey found that 22 percent of participants find the task difficult, and 56 percent rated it as having medium difficulty.
The Creative Exchange flips the script on influencer marketing. Rather than searching for the right influencer, brands create a campaign plan and let content creators respond to it with their suggestions.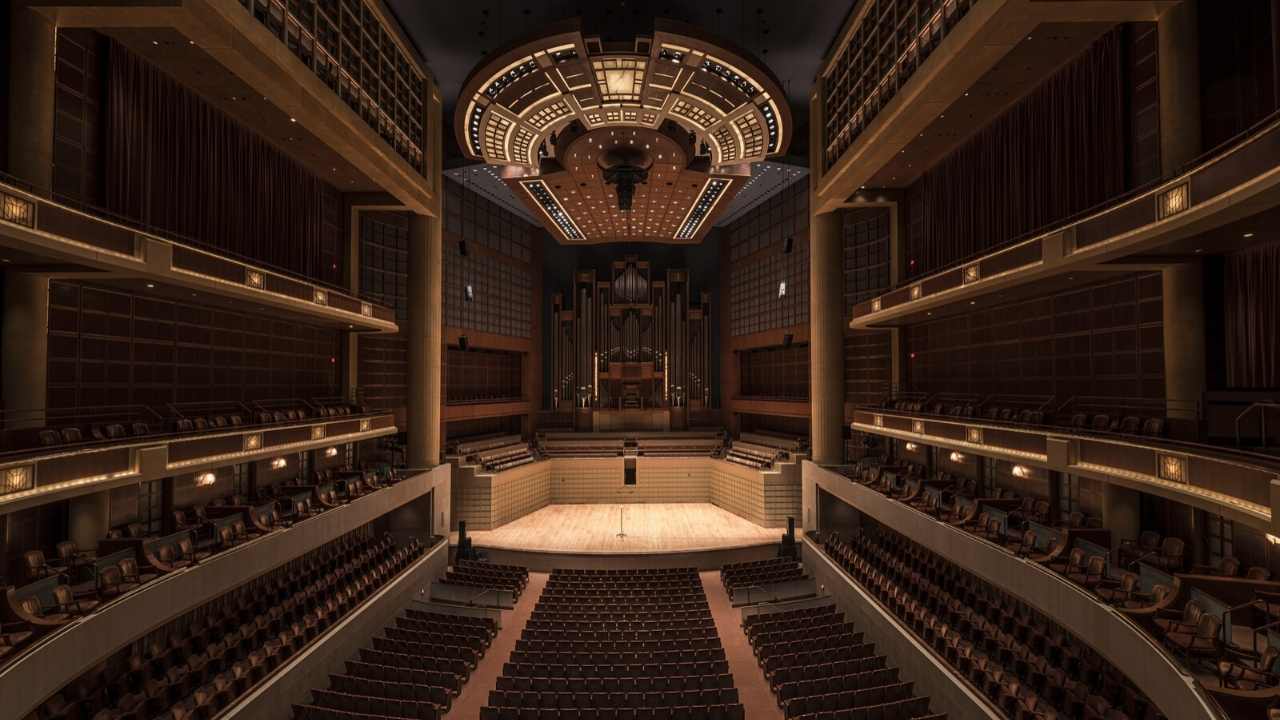 Once you sign up for the Creative Exchange, TikTok walks you through the process of creating your project and provides several campaign ideas. These include a "Story" and "Product Intro," among others.

Next, you'll fill in a questionnaire related to your brand and product so content creators can get a better idea of who they're working with.
Creators registered with the Exchange get notified every time opportunities match their interests. If they're interested, they can apply to relevant projects by submitting their ideas or entering into a conversation with the brand.
The TikTok Creator Exchange is a faster and more efficient way of working with influencers on TikTok. However, it's important to have a clear idea about the kind of campaign you want to create. The more information you can provide influencers, the better responses you'll get.
5. Find a TikTok Marketing Partner
Every minute, people watch a staggering 167 million TikTok videos. That's a huge number, and it shows just how hard you have to work to stand out from the crowd.
Most brands won't be able to do this on their own.
Luckily, TikTok has a partnership program that connects brands with vetted TikTok experts. TikTok Marketing Partners have a wide range of skill sets and specialties, meaning they can help your business succeed at every stage of the campaign creation process. This includes:
Campaign Management Partners help you get the most from the TikTok Ads platform.
Measurement Partners help you squeeze as much performance from your campaigns as possible.
Creative Partners have the audiovisual skills to help you create awesome ads that are a natural fit for the platform.
Effects Partners can create augmented reality effects to help your ads really stand out.
Sound Partners can help brands leverage TikTok's sound-on environment.
Helping you create killer ads is just one of the benefits of working with a TikTok Marketing Partner. There are plenty more, including getting access to new features first, benefiting from expert advice, and knowing what's coming next.
When you work with a TikTok Marketing Partner, you're eligible for early access to the platform's alpha and beta releases. Since TikTok Partners have a strong understanding of the platform, they'll be able to make these new features work for your brand almost immediately.
Because they've achieved success on the platform many times over, they know the exact strategies you need to implement to meet your goals. TikTok also vets every partner to make sure they can do everything they promise.
Finally, a TikTok Marketing Partner has a deep knowledge of the platform's product roadmap. That means they can notify you immediately of future developments in the app so your brand can take advantage faster.
6. Create a TikTok Shop
Social commerce is a huge, growing market. There were roughly 79 million social buyers in the U.S. in 2020. By 2025, it's estimated that figure will grow by 37 percent to 108 social consumers million.
More and more businesses are jumping on the social commerce bandwagon. A 2021 survey found eight in ten businesses plan to sell on social media platforms within the next three years.
If you're looking to get to grips with social commerce, TikTok should be your starting point. According to the company's own research, 67 percent of consumers say they're inspired to shop due to TikTok, even if they weren't planning to. You only have to look at the TikTok feta effect for proof.
With TikTok's new shopping program, getting started is easier than ever. The social media platform has recently partnered with Shopify to allow businesses and creators to promote and sell products directly on the platform.
There are three core ways merchants can promote products on TikTok:
Merchant-led LIVEs and In-Feed Videos: Merchants can promote products directly in the app through LIVEs or standard in-feed videos.
Creator Collaborations: Merchants can collaborate with creators to leverage their communities.
Campaigns and Promotions: Merchants can participate in TikTok Shop's monthly campaigns.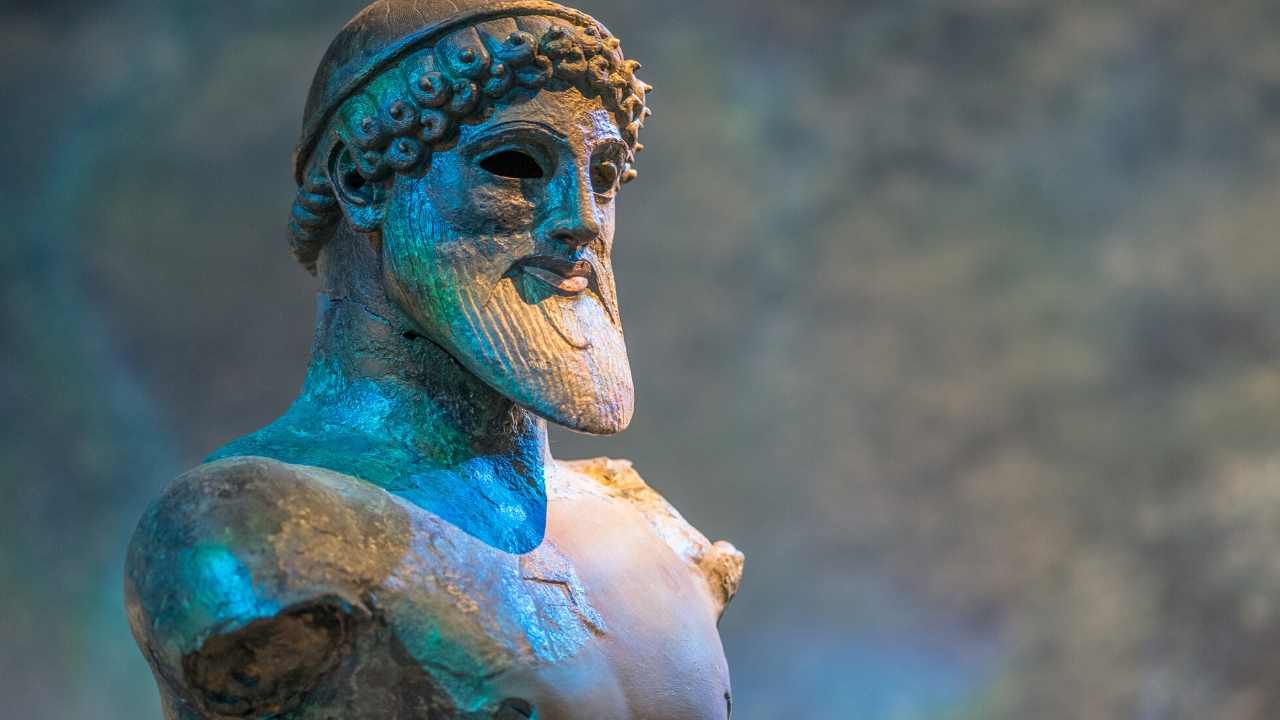 Creating a seller account is easy:
Open the TikTok Shop app and click Become a Seller if you already have an account. You can also create an account from scratch.
Fill in your personal data.
Fill in the TikTok Shop Seller Center profile.
Click continue and start selling.
Many major brands are already selling on TikTok, like Kylie Cosmetics and Manly Brands. Even smaller brands have seen success selling on the platform.
U.K. perfumer retailer PerfumeBoss created their first live shoppable event just two days after signing up. It now hosts five live events every week and has seen a 438 percent increase in net revenue and a 369 percent increase in order volume.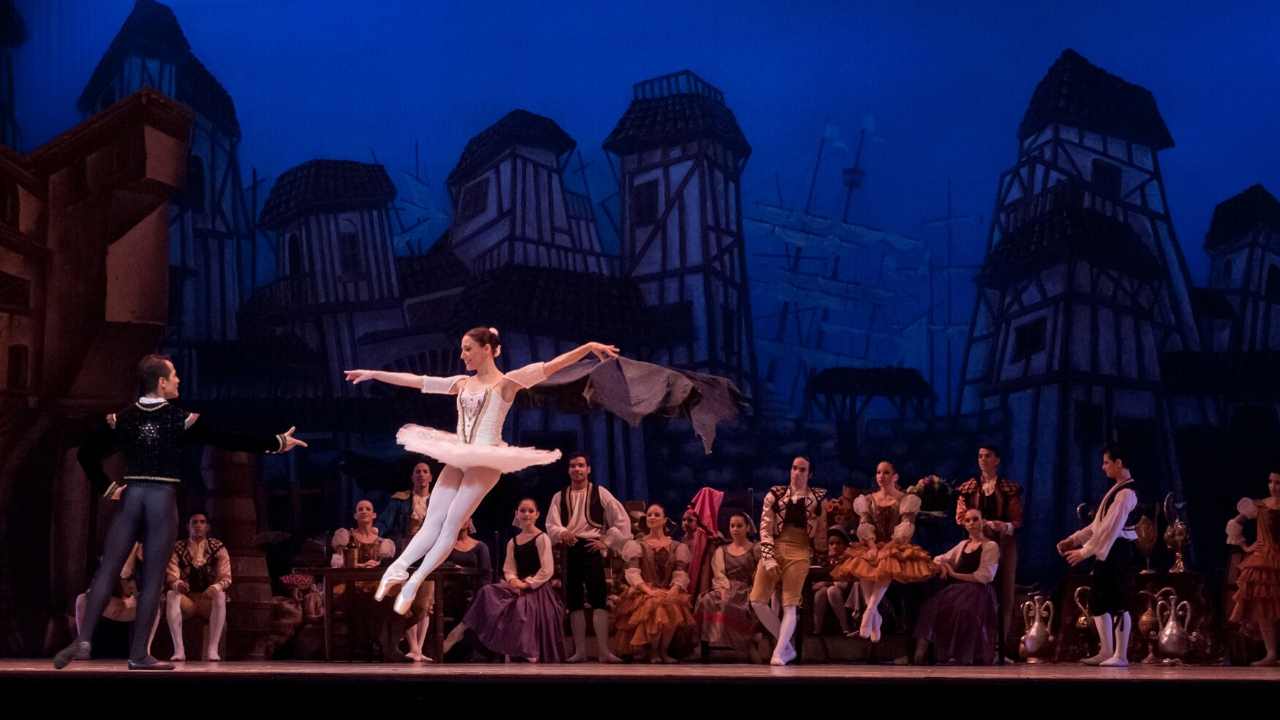 TikTok For Business Success Stories
If you're looking for inspiration before you dip your toe into TikTok For Business, you're in luck. The company has plenty of case studies showcasing just how much brands can achieve on the platform. Here are three of the most impressive.
SLATE & TELL
Are you looking to use TikTok to drive online sales for your business? Then you need to learn how SLATE & TELL leveraged TikTok For their spring promotions. The personalized jewelry company aimed to see a 2x return on ad spend over six months by using TikTok For Business' Smart Video Creative Tool.
They launched a series of in-feed ads that looked like a natural part of consumers' For You feeds. By the end of the campaign, SLATE & TELL had reached four million people on TikTok, generated 1000 add-to-carts, and hit their goal of a 2x return on ad spend.
How can you replicate SLATE & TELL's results?
Use TikTok's Smart Video Creative tool.
Make ads look like a natural part of a consumer's For You feed.
Coincide TikTok spend with your busiest time of the season.
Momentary Ink
Increasing brand awareness is a massive benefit of TikTok For Business, and one Momentary Ink took full advantage of. The company, which specializes in custom temporary tattoos, worked with TikTok's partners to use in-feed ads featuring influencers trying out the product to demonstrate how good they looked.
Taking things further, the brand grew the campaign using TikTok's auction feature and used the Conversion Objective feature within TikTok's Ads Manager to track the campaign's effectiveness. They followed up every purchase with a survey asking customers how they discovered the brand—a survey that further proved the power of TikTok for product discovery.
By the end of the campaign, they had reached 14 million video views, with 60 percent of buyers saying they discovered the brand on TikTok.
How can you replicate Momentary Ink's results?
work with a TikTok partner agency to develop awesome creatives
partner with influencers to showcase your products
use conversion tracking to prove the effectiveness of TikTok ads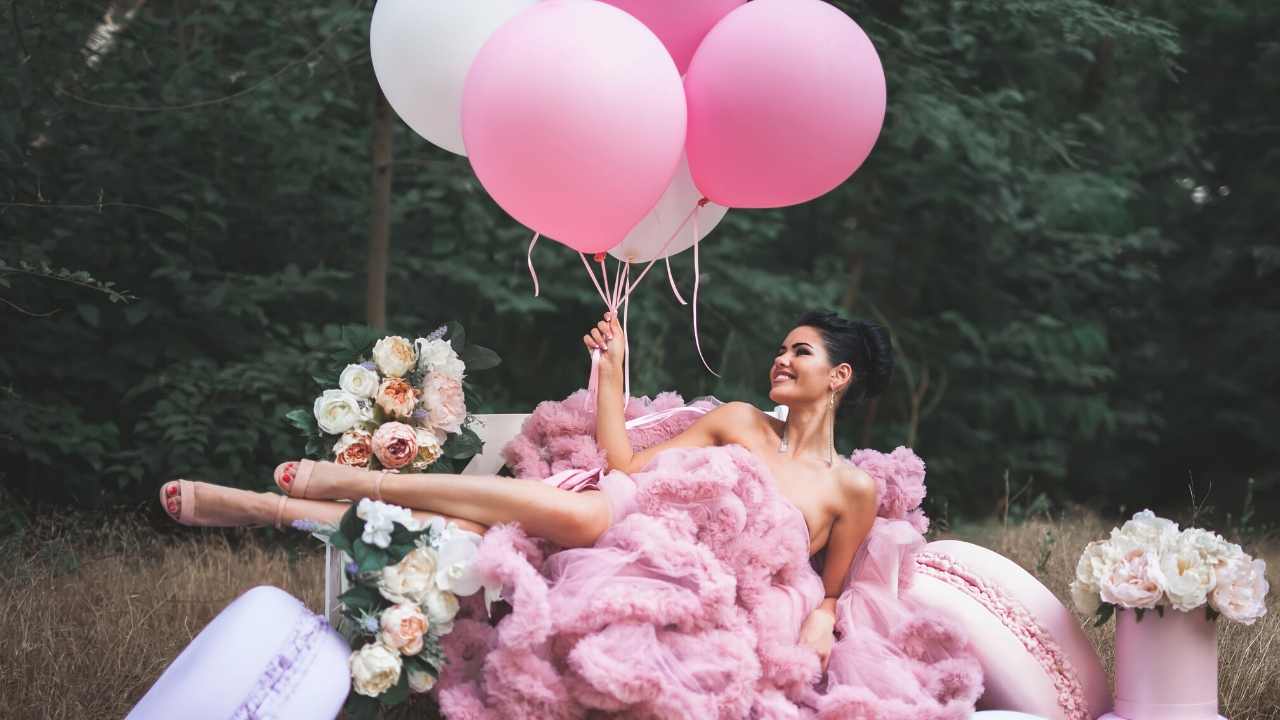 Princess Polly
When your brand's values match those of TikTok users, the results can be incredible. That was the case for Princess Polly, a Gen Z-focused fashion retailer that prides itself on ethical and sustainable fashion and has a no-photoshop policy.
That's the perfect brand for TikTok's youthful audience that cares about creating genuine connections between bands.
The brand ran a unique discount code and promoted it using auction ads focusing on driving traffic. By the end of the campaign, the brand's ads had garnered 9 million impressions and had delivered a 15x return on ad spend.
How can you replicate Princess Polly's results?
tie your brand values to TikTok's audience
promote your brand values
focus on conversions with discount codes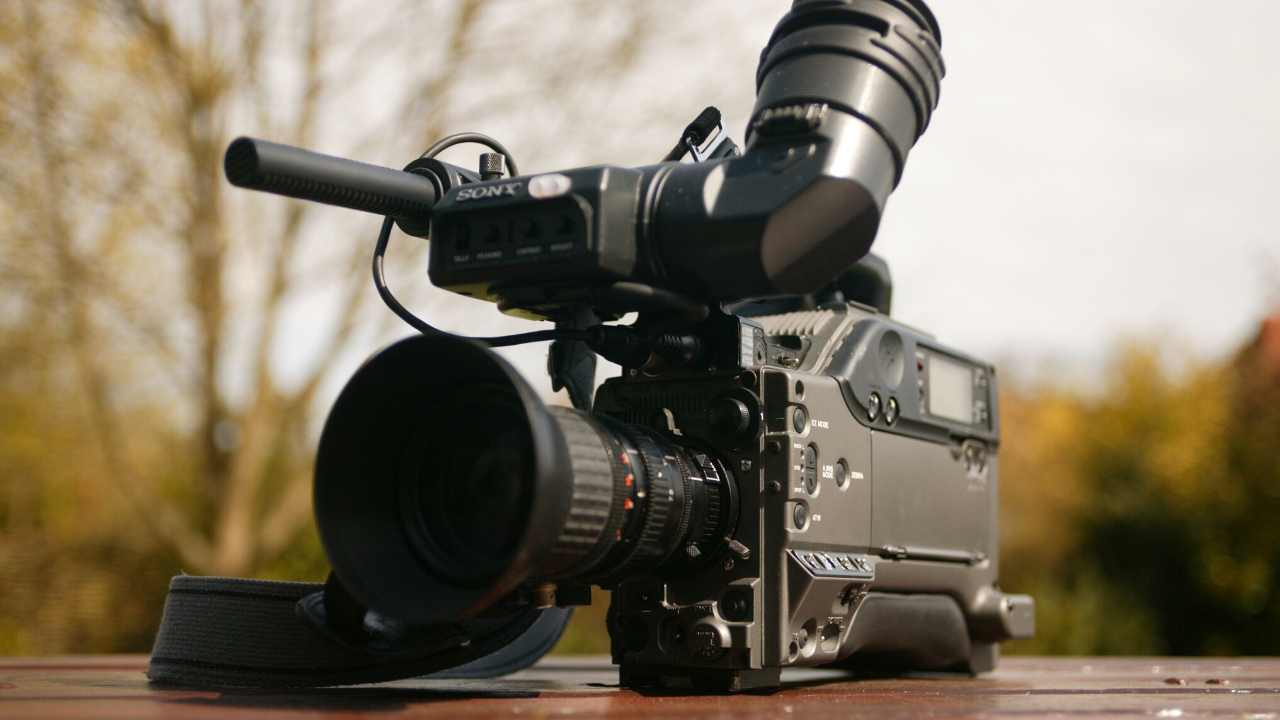 TikTok For Business Frequently Asked Questions
Is TikTok For Business free?
It's free to sign up to TikTok For Business, but you'll need to pay to work with content creators or run ads on the platform.
Can TikTok help small businesses?
TikTok can do wonders for small businesses. There are several small business success stories on TikTok's site, and they even ran a Small Wins campaign to highlight the impact they can have on small businesses.
Should I switch to a TikTok For Business account?
If you're only using TikTok for yourself, stick to a personal account. If you are using TikTok to make money, either as a business or an influencer, it makes sense to switch to a TikTok For Business account for additional insights and data.
TikTok is the fastest-growing social media platform and the most downloaded app of 2020. The nature of the site means it's possible for brands to develop genuine and authentic connections with their audience that result in better business results.
Conclusion: Is TikTok For Business Right for You?
TikTok isn't just an app for Gen Z to kill time on; it's a serious tool for businesses to increase brand awareness, build relationships and drive purchases. TikTok For Business makes it easy for companies of any size to get started advertising on the platform, whether that's by partnering with creators or creating a TikTok shop.
Now it's time for you to take the next steps. Get started by learning how to edit your own TikTok videos, or save yourself all the hard work by having users create videos for your brand.
So, how will you use TikTok For Business?
————————————————————————————————————————————–
By: Neil Patel
Title: TikTok For Business: 6 Ways You Can Use it to Boost Your Brand
Sourced From: neilpatel.com/blog/tiktok-for-business/
Published Date: Tue, 12 Apr 2022 10:54:00 +0000