90% of startups fail within the first year. It is crucial to learn how to market yourself effectively and efficiently.
Once your product-market fit has been established, it is time to spread the word, get those first customers and learn how you can scale up growth. Growth is an engine, as I discovered in my first startup. Once your startup is up and running, all you have to do is keep adding fuel to it and try different ways to scale and accelerate that growth.
You know that year one is not only about revenue, growth and getting new clients. Cash flow and predictability are also important. If you are a bootstrapped startup, a couple of bad months can bring down your business.
It is important that your startup marketing plan doesn't depend on hiring more salespeople or spending money on ads that no one wants. Startups must find cost-effective marketing strategies that work without breaking the bank.

It doesn't happen overnight. It takes small, incremental improvements over time to grow. Consistent improvement over time leads to massive compounding "hypergrowth."
Source
How do you find the first customers to your startup? The resulting revenue should be a major part of your year-one marketing strategy.
Let's look at the other things you should do and then link to some amazing resources that will help you go through each step.
Understanding and Identifying Your Audience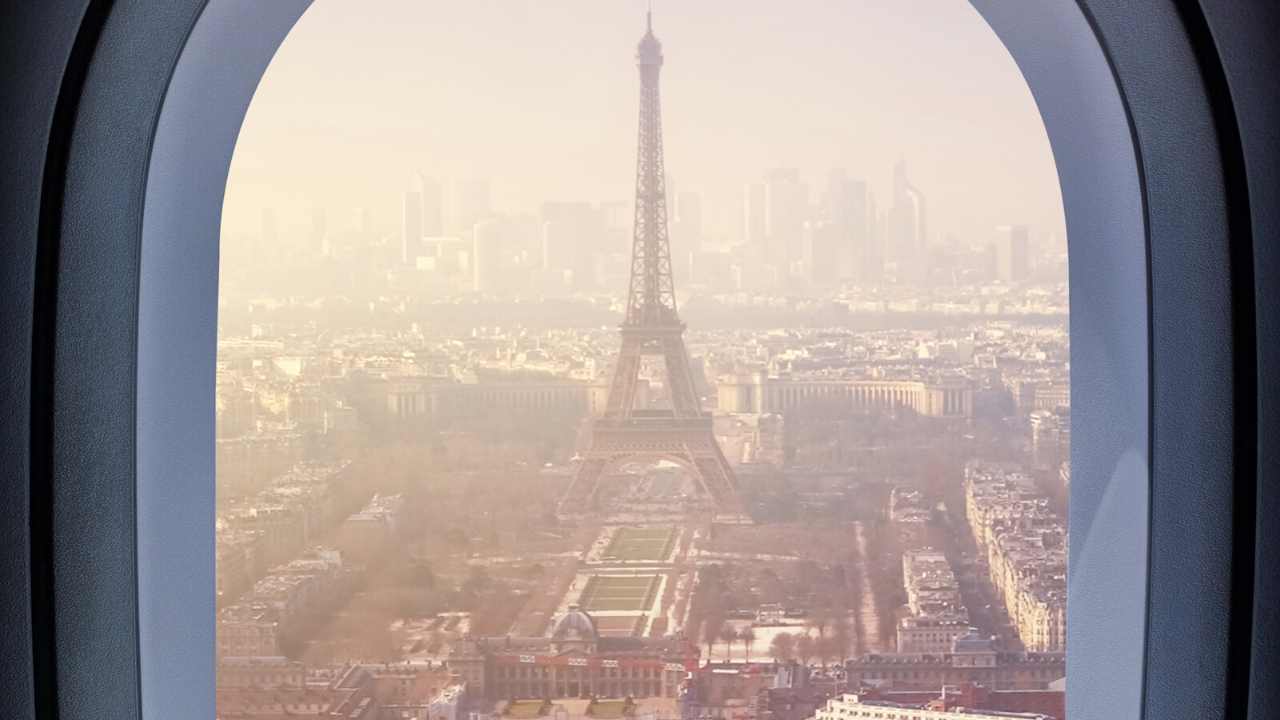 Before you can do any other marketing, it is essential to identify the people you are targeting.
You should have a good idea of your target audience after doing your market research. However, you can and should do more research to really understand them and their motivations.
Personas are great, except when they suck
It may seem like a decade ago to develop personas for your ideal buyer. Buyer personas are actually very useful. Although creating a moodboard for "Millennial Mary" and "Boomer Bob" is absurd, identifying the questions buyers ask and the content they want can help you to plan your marketing strategy.
How to Build Your Buyer Persona (Infographic).
To create a successful strategy, it is important to have a clear picture of your typical customer. This article, which I wrote earlier in the year, outlines the steps to building buyer personas that work.
20 Questions to Ask Your Target Customers
Hubspot's article outlines the 20 most important questions to ask your target customers to help you create a profile that reflects their needs, pains, and challenges.
7 Questions to Get to Know Your Audience Better
Marketing strategies are only as effective as the people you know. How can you get to know your audience? Timothy Carter, a MarTech columnist discusses seven methods to get to know your target audience so that your marketing attracts the right people.
10 ways predictive analytics can help you achieve your marketing goals
Predictive analytics is a great way to create unique experiences for customers. You can use critical consumer data to understand your audience's engagement with you and help you adjust your strategy accordingly.
The Ultimate Guide to Startup Marketing for SaaS
SaaS startups face many challenges in marketing their services to prospects. Marketing your SaaS company requires maximum ROI at a low cost.
SaaS companies are able to win content marketing because they have the right people. It's easy to measure the results and it is affordable. This is also why we use a SaaS model with our own content marketing. Regardless of how saturated your market may feel, small but steady investments can yield big returns.
Set goals

Marketers who are most successful set clear, achievable goals for their campaigns and themselves. Because goals help them and their team focus, understand their goals, measure their success, and track their progress, they do this.
Your goalposts may be shifting frequently during your first year. You'll need to monitor your progress and adjust your goals at regular intervals.
How to set marketing goals you can actually achieve
If you set the bar too low, your team may not feel motivated to achieve their goals. Setting the bar too high can cause low morale and lead to failure to reach goals. Maximizing results is possible only when you strike the right balance.
How to set SMART marketing goals [Free Template]
Although your goals should be "smart", SMART is an acronym that stands for:
Specific
Measurable
Attainable
Realistic
Time-bound
SMART is a way to specify what your goals should include. This template will help you set goals that fit the SMART criteria.
How to set marketing goals based on business goals
Your business's marketing goals are directly tied to your business's goals. However, setting goals is not as easy as saying "We want our business to grow and make more money." This article will show you how to link your specific business goals with your marketing campaign targets.
The Affordable Guide to Content Marketing for Startups (KPIs Included).
Startups we work with are passionate about sharing their passion with customers through providing exceptional products and services they love. To get customers to join your startup, you must build a brand that will create interest in the company and instill loyalty. While you must optimize your brand storytelling, you should also be responsible for the correct KPIs. This article can help.
Keyword Research

Keyword research will ensure that you target the correct keywords on the appropriate pages of your website.
It is also a crucial part of understanding your market. It should be a top priority in every startup's marketing plan.
Google's Keyword Planner is a popular tool for keyword research. It's great – Keyword Planner is a great tool. However, it can only be used to identify generic terms and head terms (and terms very closely related to your original search).
A good keyword strategy has many layers. These articles will help you dig deeper and discover the thoughts of your audience.
How to Do Keyword Research for Beginners
Hubspot's guide is great for anyone who wants to learn more and take some time to do it. SEO should not be outsourced. As a founder, I would prefer to spend my time doing things that add value to our clients. But, I do appreciate people who are able to learn and do things their own way.
Keyword Research: The Ultimate Guide
The definitive Backlinko guide to keyword research covers seven chapters. It will walk you through the basics and show you how Keyword Planner works (and what its limitations are), identify long-tail keywords and explain the importance of keyword competition and commercial intent.
10+ Keyword Research Tools For SEO
This article will take a look at 10+ tools at different price points that can be used to help you do keyword research for SEO.
Driving organic traffic

Organic traffic is always free and it tends not to drop as quickly. It is vital. It's not easy to get your website in a position that will attract a lot of organic traffic. This usually requires a combination of technical fixes, optimizations on the page, and a strategy to drive links.
It takes time.
SEO is not a one-time process. It takes time. SEO is an ongoing process and should be continued for as long as your site wants to attract visitors. Here's an example of a client who saw steady growth and then huge growth in the sixth month.
SEO: The Beginner's Guide
Moz's "Beginner's Guide to SEO", a massive guide to SEO, has been viewed more than 3,000,000 times. It's not hard to see why it is so popular. It is also regularly updated, which is crucial in an industry like SEO that constantly changes. It is worth reading. Save it. It can be reread in six months.
How your small business can achieve massive organic growth
Your content strategy is key to small businesses getting noticed. This strategy drives traffic to your website, improves conversions, and strengthens the brand.
It's not easy to create blogs that rank and rank well. But it is possible. This article will show you how to rank and write content that your customers and search engines love.
15 SEO Tips and 9 Best Practices
These are the SEO tips that every startup should use to increase blog traffic, increase awareness, get more leads, and all this without spending any money on advertising.
How to fix common website issues
Your website is now amazing. This article will show you how to optimize your website for traffic and rankings, leads, sales, and conversions. It's been a long time since you launched your brand and website. Now it's time for you to ensure it continues to work for you.
Startup branding and PR

PR has been transformed by the explosion of the internet.
Digital PR is as important, if no less, than offline PR. If done correctly, it can drive significant traffic and links. It's not about brand visibility and press coverage anymore.
Marketing professionals need to understand that PR is not a way to drive sales.
Although this might seem discouraging for the C-Suite marketers, it doesn't mean that PR isn't worth investing in. Consumers buy because they trust a brand. There are many factors that influence their buying decisions. This is where PR can and should play an important role.
Everything you need to know about PR in order to do it yourself
This article provides a comprehensive guide to how to tackle PR by yourself. It covers everything from understanding the basics of PR to the key ground rules to follow and what it takes to get the media to cover you.
A Complete Guide to Public Relationship Tools
This huge list of 140 PR tools will support and complement your efforts.
The Ultimate Guide to Brand Building Your Startup
It is exciting and scary to make the decision to start your own business. You're about to make your passions come to life and earn a living doing what you love. You get to share your passion with customers, providing exceptional products and services they will love.
To get customers to join your startup, you must build a brand that will create interest in the company and instill loyalty. Your brand storytelling must be consistent in character and feel across all products.
Content Marketing

Content builds brand awareness and helps to build links. A content strategy is essential if you are to increase your online performance.
Optimized content can rank high in search results and drive qualified visitors to your site. You can promote shareable content and drive links. Conversion content is able to target customers at all stages of the sales funnel. It can turn potential customers into real-life revenue-driving customers.
Content is what will help your website grow. Without content, your website could stagnate.
A content strategy does not have to be expensive. Even the smallest companies can and do compete.
What is Content Marketing?
Before you do anything, it is important to understand what content marketing is. This article will explain what content marketing is and what it doesn't look like. It also demonstrates how you can show other people how it differs from the way most brands promote themselves.

The 12-Month Content Marketing Strategy For Startups
There are many things to think about when you start your business: how to finance all the equipment, how you keep track of revenues and expenses, how you produce goods and services economically enough that you can make a profit, and how you get word out about your products and services. A content marketing strategy? It's essential. So we've got you covered.
How Often Should You Be Visiting Your Blog?
This article will show you how consistency is key to making content marketing successful. How often should you publish content to show results? This research led to the creation of our blog subscription service.
How to Write the Perfect Blog Post
This article outlines everything we have learned over the past 3 years in writing and analysing weekly blog posts for almost 30 companies. This article includes our 20-point checklist and the template that we recommend for each article page.
Social Media Marketing for Startups

Social media can be used to connect with customers and turn them into brand advocates. It can drive traffic to your website. Startups make the common mistake of hiring a young agency or kid to post on social media before they have a strategy for content marketing.
Social media accounts for only 2% of website traffic to companies and even less leads. Social media accounts for less than 5% in sales, even for e-commerce businesses. Most of this is paid!
Social media is essential for your business. However, it's not enough to drive growth. Don't invest in social media without a solid content strategy in place.
While it is important to keep up-to-date with social media trends, we recommend that you limit your focus to just one or two social networks. Understanding how people respond to your brand is the best way to gain insights. If it helps you build an audience, that's a bonus.
The Beginner's Guide To Social Media
Another amazing guide by the same Moz team that brought you "The Beginner's Guide to SEO" is here. This time you'll learn all about social media's value, best practices, how to measure success and which channels to use.
Social Media Case Studies: Successes & Failures
Here are links to 132 case studies about social media that have been successful and those that have failed. Learn from them and avoid making the same mistakes!
Email Marketing

Email still matters, despite what some may think.
Email is an outdated and innocuous technology, but the chants of "Email is dead!" that are heard by many businesses are inaccurate.

Email marketing is the best way to communicate with leads and convert them into sales.
Litmus, an email analytics company, revealed that email has a better ROI and conversion rate than banner ads and PPC, as well as a higher ROI than PPC, banner ads and PPC combined.
The Essential Guide to Email Marketing For Startups
Email marketing is an essential tool for startups to reach customers, leads and investors. Incredible content is key to amazing email marketing – in email as well as elsewhere. To nurture and get leads, startups must figure out how to send all this amazing content via email.
How to Create an Email List From Scratch in Just 48 Hours and Get 205 Subscribers
This comprehensive strategy will help you increase your email list's value by converting it from nothing to at most something in 48 hours.
25 Easy Ways to Increase Your Email List
It is always the most difficult task to get those first emails. Here are 25 strategies to help you get over this hurdle.
Lean Startup Guide to Email marketing
This introduction to email marketing is written for startups and focuses on what works.
49 Email Marketing Tips For Beginners
Here are 49 email marketing tips for beginners. They focus on five areas.
Getting started
Content
Subject line
Sending your email
Manage subscribers
8 ways to segment your email list to maximize ROI
The same email you would send to your best friend or your grandparents is not something you would do. So why should your entire email list be in the same place? This article will show you eight ways to split your email list to ensure you are sending the right messages.
It has been shown to be very effective.
Everything I have learned about email marketing
This article provides a firsthand account on the ups and downs and lessons learned when using email marketing to build both a blog or a business.
Relationship marketing and customer retention

Relationship marketing is all about creating long-lasting relationships with customers. This is a sustainable approach to building customer relationships, as opposed to focusing on the next sale.
Relationships and customer retention marketing are so important, but it is actually more of a lost art.
Relationship marketing is about getting your customers to stay with you and continue to buy from you. This has the following consequences:
Higher customer LTV (lifetime value)
Refer more people and get word-of mouth marketing for free
Stop focusing on gaining as many customers in your first year. Take a step back and look at what's happening. It is likely that it will pay off to concentrate on keeping and retaining a smaller number of customers happy.
How to Use Content Marketing to Retention Customers
In today's world where predictive analytics tools can be used to create highly personalized experiences, it is crucial to place value above making a sale, or too much on cost.
Customers will connect with you on a deeper level if you provide real value now and in the future. Customers will be more likely to recall you, love you, trust and continue working with you over the long-term.
How to rock at relationship marketing like the best sales pros
Salespeople who are the best know that closing a sale is dependent on how well they can build a relationship with the person they're selling. This article explains what these salespeople can teach us regarding relationships in marketing.
Framework for Growth Implementation

Every marketing strategy should have the ultimate goal of growth. You can increase the effectiveness of your marketing efforts by creating a framework that drives growth.
Growth is my passion. I enjoy implementing strategies to grow my businesses and helping others grow theirs. Growth is my passion. I have helped one non-profit increase its revenue by 5x over the past year, and helped another marketing agency double their leads in six months.
Growth is my "thing", so I will share some ideas to drive growth that we haven't discussed.
Growth hacking

Sean Ellis, an entrepreneur, coined the term growth hacking in 2010. It refers to people and organizations that use innovative, experimental approaches to achieve rapid growth while staying within a budget. It's become a buzzword in marketing and growth hacking strategies have been adopted across all industries.
It's evident that organizations of all sizes, shapes, and industries must be innovative and adaptable if they are to survive. Growth hacking is one method to achieve this.
Six Growth Hacking Strategies to Get You Started Right Now
Use the Right Tools

I am a growth hacker and love to find new tools and tricks that will help me gain insights, make the system more affordable, win new customers, and all this without spending too much. Finding and using the best startup marketing tools is one of the ways to get there.
These are the 50 best startup tools to grow your small business
Lead generation

You need to be able to manage leads to grow your business. Nobody wants to pursue leads that are unlikely to convert.
What is the difference between an inquiry and a lead?
As a sales professional and entrepreneur, one of my first lessons was to distinguish between inquiries and actual sales leads.
It is also important to be creative when building leads. This post will discuss some of the creative ways that I've found to accomplish my goals.
Five Reasons Why Your Lead Generation Strategy Is Not Working
When it comes to lead generation, strategy and analytics can be your best friend. These are the top five reasons lead generation campaigns might be failing.
Influencer Marketing

Influencer marketing is a hot topic right now. Influencer marketing is just as important as brands jumping on social media platforms without much growth or traffic. It needs to be analyzed objectively.
Although it is a great tool for promoting influencer marketing, it's not what many companies believe it should be. If done correctly, it can increase your content's reach and help you find new audiences.
Since a long time, I have been discussing influencer marketing. My initial strategy was to create a list of top marketers I believed were sharing cool things and make lists.
Top B2B Marketing Influencers
Top Digital Marketing Influencers
Top Content Marketing Influencers
The Top Customer Retention Marketing Influencers
Top Marketing Automation Influencers
After compiling a list of people that I wanted to work with, i reached out to them via email or social media to let them know that I mentioned them. I asked them for quotes, for sharing the content, to sign up for our newsletter, and sometimes to guest-write for us.
This volunteer army of content contributors, as well as a community for sharing, helped us get incredible content from smart people. It also allowed us to increase our content's visibility.
Okay, this article is almost 4,000 words long. Hopefully you have found enough information to help you grow your startup in the first year through growth marketing.


What are your thoughts on marketing a startup in the first year? Do you think there are any strategies that companies should or shouldn't use? Use the comments section below to let us know your thoughts. If you are interested in our assistance, please use the link above.


Marketing Insider Group's Ultimate Guide to Marketing Your Startup in Year One originally published this article.
————————————————————————————————————————————–
By: Michael Brenner
Title: The Ultimate Guide to Marketing Your Startup In Year One
Sourced From: marketinginsidergroup.com/content-marketing/ultimate-guide-marketing-startup-in-year-one/
Published Date: Wed, 10 Nov 2021 16:00:00 +0000