Online lead generation tactics are so popular that it is easy to forget about traditional offline lead generation methods in today's market.
Marketers can become so involved in digital lead generation that they neglect traditional methods. Many online media giants give the impression that traditional lead-generation methods are obsolete.
Leadgenera.com says –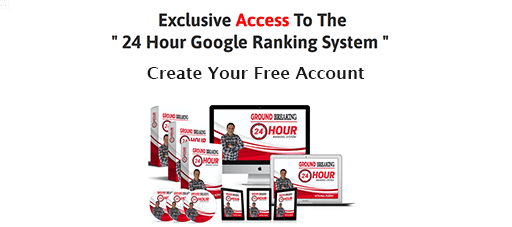 All offline lead generation efforts should point to your website or online presence in order to collect and analyze as much data as possible. This data can be used to inform your offline marketing decisions. You can grow your business further if you combine offline and online lead generation strategies.
You should reconsider if you are focusing your lead generation efforts online and completely disregarding offline methods. You don't have to abandon tried and true methods just yet.
Each methodology has its strengths and weaknesses. It's better to learn which one you should use on a case-by-case basis.
Here's a short video by Patrick Dang about B2B lead generation online and offline:


Quick Takeaways




There's still a lot of effective ways to generate leads offline




Don't limit your attention to only offline or online generation. They should be working in tandem




SEO is essential for lead generation. However, prospects can also see physical copies of your content or messaging.


It's important to understand the pros and cons of each method in order to help you decide which one is best for you. These are the differences between offline and online lead generation strategies.
Online leads are less costly than offline methods in terms of cost per contact

Traditional lead generation costs range from 300 to 500 dollars per lead. This covers the field staff's salary, travel, accommodation, and any other incremental costs.
Online costs are much lower, with prices starting at 25-30 dollars for an inside sales representative who generates leads for the company. This is only one aspect of the story. Consider the higher conversion rates for offline methods.
Online prospects convert at a higher rate than offline prospects

Studies have shown that face-to-face prospects convert at around 40%, while online prospects convert at 18.5%.
This basically offsets the incremental cost of traditional lead generation efforts. It proves that a highly personal approach to selling is still very effective if you want qualified prospects to become buyers.
The ability to build and nurture relationships increases your chances of converting leads into loyal clients, which in turn will increase their profitability and lifetime value.
Immediate attention is the best way to get online leads.

Online leads are more susceptible to pressure tactics in the follow-up stage. However, those who contact you through your website can expect an immediate response.
It pays to be quick because leads are 21 times more likely to enter the sales process or become qualified if you respond quickly and with persistence.
You have a 5-minute window to qualify a lead. After that, the odds of success decrease significantly with each 5-minute increment.
You have up to 60 percent more conversion opportunities if you act within one hour of receiving the inquiry (stats via Leads Response Management's Study).


Source: Everyday Health

Online lead generation is a time-consuming process.
Neglecting to use offline tactics could cause you miss a part of your target audience

Online marketing is not a way to reach all your customers. Some people may not be able to use computers as much as they need your products or services. This is where direct mail flyers, ewspaper advertisements, and industry events can be used to complement your online efforts and strengthen your brand with local prospects.
According to Inkit.com

Direct mail has a response rate that is more than 10 times greater than email, paid search and social media.

cannot afford not to reach out with physical copies your information and messaging.
This is dependent on the buyer personas and your target audience. Digital efforts will be more successful if they are part of a tech-savvy, young population.
However, it is unlikely that all your buyer personas will fall under this category. This is why you should consider other outreach methods to reach them.
B2B companies can generate more leads offline than they do online.

Nothing can compare to the feeling of meeting potential clients face-to-face. This is still the best way of conveying sincerity, personalized service, and offline lead generation is important.
This can be attributed to the personalization that you offer prospects when communicating offline. We all know that marketing personalization is a long way.

Source: Adobe

Online lead generation is the best in B2B. A study found that 76% of B2B leads are generated from offline sources, compared with 18% via online methods. Although this is an unusual case, the fact that over three quarters of all leads are generated by offline sources is not surprising.
Combine the best of both offline and online lead generation methods. Wrap up

The most effective lead generation strategies combine online and offline methods to reach their target audience. It all depends on the demographics and preferences of your target audience, as well as your business's nature, product or service offerings.
You can also opt for offline lead generation channels to drive traffic to your landing pages, without reducing your online lead capture efforts. This optimizes both the effectiveness of each method. Online traffic and conversions can be influenced by offline brand recognition.
Keep testing different methods until you find the right combination for your lead generation needs. You will see a steady flow of conversions after you have found the right blend for your business.
You want to implement some of the strategies shown on MIG's website but need advice or help? Marketing Insider Group is home to a group of 35+ writers who are ready to create content for your business. Get a consultation or check out our blog content.
Marketing Insider Group's post, The Importance Of Offline Lead Generation appeared originally on Marketing Insider Group.
————————————————————————————————————————————–
By: Carter Grimm
Title: The Importance of Offline Lead Generation
Sourced From: marketinginsidergroup.com/content-marketing/importance-offline-lead-generation/
Published Date: Thu, 04 Aug 2022 14:00:00 +0000