The proof is irrefutable. Commercial advertisements are one of the best ways to encourage customers to buy your products, and understanding the psychology behind why certain purchasing decisions are made will help influence your advertising approach for higher conversion rates.
With the right persuasive commercial techniques, you can inspire viewers to get involved with your brand, engage with your new content, make a direct purchase, or better: make multiple!
There's one vital thing to remember: not all advertisements are equal. Two advertisements selling the same product on a similar budget could have two drastically different results. To be truly successful, you need:
a strong strategy
an arsenal of marketing technique
a true understanding of who your audience is and what they want
In this post, we'll explore some of the best persuasive commercial techniques as well as some ways to implement them for use in your next (successful) ad.
4 Elements of Persuasive Commercials and Ads
Any persuasive commercial ad should have one goal: to get their customers to do something. Sometimes repeat exposure is required, and it can take a long time for you to convince one customer to move away from a competitor, so increasing communication channels with your target audience is bound to help you in the long run.
For an advert to be truly persuasive, there's a lot of "behind the scenes" work that takes place. Successful implementation won't instantly happen. It'll take ongoing strategy, creative input, and an understanding of human psychology.
Storytelling
A persuasive commercial should tell a story about how your product is "the hero" that saves them from their problems.
After all, people tend to connect with vibrant stories, and often remember them long after they see a commercial. In fact, research suggests that people are 20x more likely to remember stories than facts or figures.
In contrast, simply saying, "Buy this product because it is the best!" is unlikely to stick in the minds of your consumers. You need to find a way to connect your product to a larger story and giving yourself an increased chance of being remembered by your customers.
Tailored Messaging

For any successful advert, you need to know what resonates with your audience—and talk to them on their level in a way that feels authentic and personal.
Persuasive commercials typically only have one overriding message, but there are exceptions. For example, when the ad has an "offer" that you can't refuse, they are playing on their audience's FOMO. Or if they're trying to make you feel sorry for someone, they are using emotion to offer their product as the solution.
Good persuasive ads are creative and memorable because they truly connect with their audience and make them buy the product through personalized, targeted messaging.
Call To Action
Make sure your persuasive commercial includes a clear action that the viewer can take. This could be subscribing to your email list, following you on a specific social media platform, or, if you think the time is right, buying from you in-store.
Here's an extra little fact: your CTA can be placed at the beginning, middle, or end of your ad. Just make sure it's there! Call to actions are a great tool in any marketer's arsenal, and the less "forced" they feel, the better.
Visuals and Sound Effects
A persuasive commercial should have both exciting visuals and sound effects in order to keep viewers engaged.
Visuals can include imagery, video, and even copy. How you break down your advert into digestible sentences can make a huge difference in audience retention times.
Persuasive commercials should also have great sound effects. You can use background sounds, music (both instrumental and vocals), or even moments of silence to create moods for the audience.
10 Tips for Persuasive Commercials and Ads
Now that you know what it takes to create a successful persuasive commercial, it's time to put the skills to work.
Follow these ten tips for persuasive commercials and ads and you'll soon be well on your way to improved brand power.
1. Start With a Bold Opener
Start by doing something outrageous to make the viewer pay attention to what you have to say next.
Use powerful words, colors, and images that will catch the attention of your audience.
Add in a bold opener with an "in your face" attitude.
Here's an example of a Pepsi ad that played during Super Bowl 53.
Moments into the beginning of the ad, we see famed actor Steve Carrell make an explosive entrance. He seems angry at first but quickly turns kind, giving us a comedic twist and a bold opening emotion.
2. Use Creative Copy
Becoming a wordsmith isn't for everyone, but persuasive copy is key to convincing viewers to take a suggested course of action.
You should play on stories and ideas, but don't overuse them or overcomplicate your language because it will sound like you are trying too hard.
For example, persuasive copy in a commercial might sound like this: "Find out what your friends really think about you."
This persuasive copy would work with a scenario where the viewer is watching their video clip and seeing other people's reactions. The viewer may then start to question themselves about what they should do—watch more of it or leave. This type of persuasive copy is a great example of how to get viewers hooked.
Here are a few stills from Nike's Dream Crazier campaign featuring inspiring images and copy that ask viewers to reach for the stars.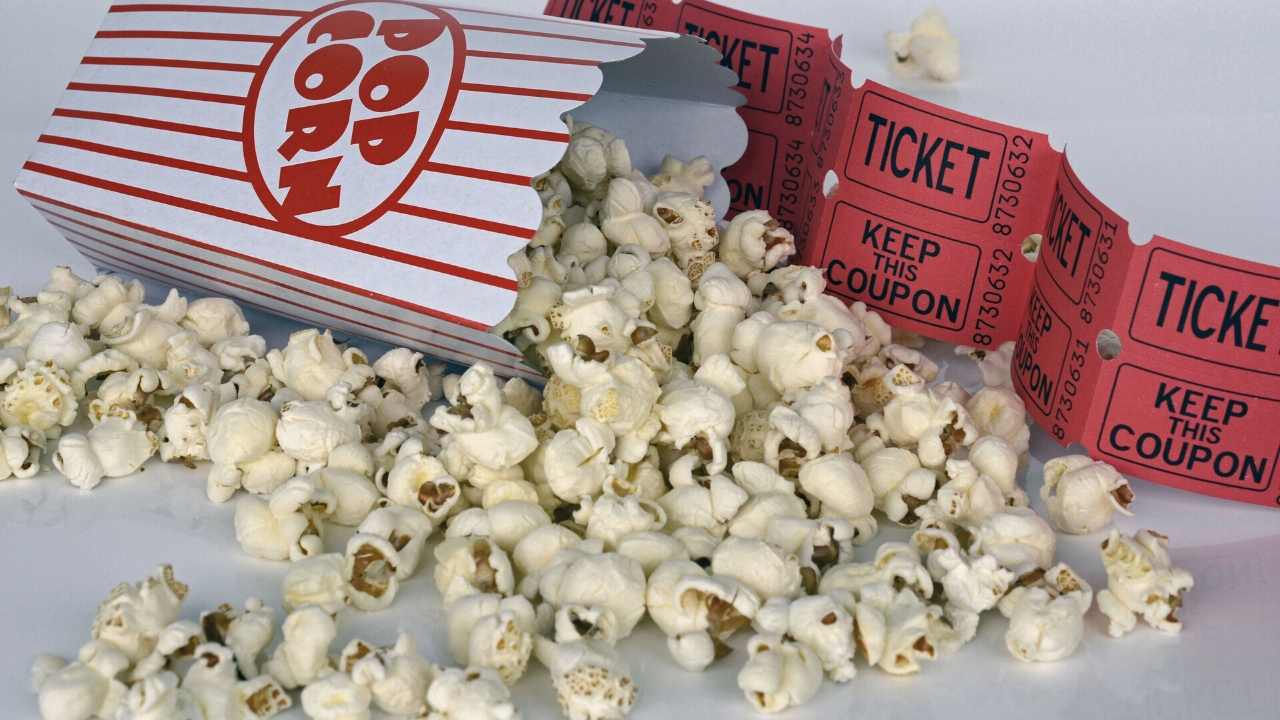 3. Understand What Your Customers Want
There are a variety of persuasive tactics that can work for your commercial or ad, but it's important to focus on what will resonate most with your target audience in order to build the best connection possible.
The persuasive copy in your commercial should focus on the benefits of what you offer and how it can improve your customers' lives.
For example, if your customers are looking for a quick snack that will fill them up, persuasive content may focus on how your product is satisfying and filling.
4. Use Celebrities or Influencers to Endorse Your Product
Celebrities and influencers are trusted by the public and what they say matters.
Using their influence to promote your product is a great way to make your commercial more persuasive.
This tactic is often referred to as social proof, and it is the idea that people are more likely to support a product or brand if other people they trust are already involved.
Whether you're using social proof or testimonials from people like your customers and employees, it can be a persuasive technique to use when creating persuasive commercials for your business.
Here's an example of famous basketball player Steph Curry for Infiniti, embedded below. While he isn't known for his expertise in cars, Infiniti does a great way of combining his basketball skill with their product to drive home the social proof.
5. Incorporate Trending Topics
Creating persuasive commercials and ads relevant to what people are talking about is a great way to use persuasive techniques.
The idea here is if your commercial or advertisement addresses something going on in the wider world, it will likely be more persuasive because you're tapping into what's trending right now.
This can also help with social media marketing, where virality and trendiness rule the space.
If you're not sure what people are talking about, there's a way to find out. One option is using the Twitter search bar: just type in your topic, and it will show you all of the latest tweets that match what you typed in. You can even search for hashtags too!
Other tools, such as social listening tools, can give you further insights into what your customers are talking about and looking for.
6. Appeal to Viewers' Emotions
Customers want persuasive commercials and ads to make them feel better about products they are thinking of purchasing. When crafting a persuasive commercial script, think about convincing customers that the product is worth buying or your brand is worth trusting.
Here's a great example from Procter & Gamble, that uses difficult conversations of race between African American parents and children.
Warning: you might cry.
This commercial doesn't persuade customers to buy a product. Instead, it persuades customers that Procter & Gamble is a brand that cares. That kind of trust builds brand integrity that will improve a business's bottom line for years to come.
7. Offer a Promotion or Deal
Everyone loves saving money.
In fact, 88 percent of consumers use coupons every year.
Promoting discounts, coupon codes, and sales are a great way to encourage your customers to act quickly and buy your product.
When using this tactic, be sure to offer a discount or deal that is enough to convince your customer.
You can offer a percentage off, free shipping for orders over $100, or even gifts with purchase. The sooner you give them the persuasive sentence telling them why they should buy now and what they'll get if they do—the better!
It all depends on the kind of sale you're running and who your target audience is, but discounts are a persuasive strategy that will get people to purchase more quickly.
8. Use Repetition
Repetition is persuasive because it exposes customers to your message more than once, helping them remember.
Repetition doesn't always mean saying the same phrase over and over again.
Instead, try saying the same thing in different ways.
For example, instead of saying, "You'll get a full refund if you're not satisfied," say "We give you 30 days to change your mind."
Check out this podcast episode about repetition in marketing to inform your next campaign.
9. Use Positive Images and Associations
Persuasive commercials should aim to inspire positive feelings in customers. This is why persuasive commercials often use images of happy families, beautiful people and animals, or other things that evoke positive emotions.
Making your customer feel good about their purchase will increase the chance that they will follow through with your call to action and make that all-important final purchase.
Try using positive images, copy, and associations in your persuasive commercials.
10. Ask Customers to Jump on Your Bandwagon
Everyone wants to feel like they are part of something.
This is why persuasive commercials often ask customers to "join the movement" or jump on their bandwagon.
Persuasive commercials might use phrases like, "We're not just a team – we're family," which evoke feelings of camaraderie and belongingness.
This technique makes persuasive commercials even more persuasive because it appeals to consumers' desire to be part of a community.
One of the greatest examples of this tactic at work is in Old Spice's famous "The Man Your Man Could Smell Like" commercials.
The commercial tells men that to be the best they can be, they need to smell like Old Spice. If they want to find the woman of their dreams, they better buy this product.
3 Examples of Persuasive Commercials and Ads
Persuasive commercials that we see today are more persuasive because they have caught on to what has worked for decades.
The most persuasive commercial of all time is arguably Apple's '1984'. This commercial was so successful because it directly attacked its competition, IBM, and showed how different their product really was from them.
Another great example of a persuasive commercial is the Dollar Shave Club. The persuasive qualities of this commercial are highlighted in its long-running slogan: "Our blades cost less than Gillette, guaranteed." This simple argument is enough to convince most people that they should subscribe and save money on their shaving supplies.
The main downside with this advertisement is the fact that it only offers one product. This is persuasive in the sense that it forces people to commit to a monthly subscription. However, if they were looking for higher-quality products or more variety of product types, this might not be an attractive option.
In this Heinz advert, Ed Sheeran makes waves at a fancy restaurant when he breaks out a bottle of Heinz ketchup.
The commercial is persuasive because the famous singer's endorsement of a staple food item is enough evidence to convince viewers that it must be really good.
This particular advertisement could have been more persuasive by including other product lines such as their tomato sauces and mayonnaise, which are also products with high brand recognition.
Frequently Asked Questions About Persuasive Commercials and Ads
What makes a good persuasive advertisement?
A good persuasive advertisement is persuasive because of its persuasive techniques.
What are persuasive techniques?
The persuasive technique is the method that persuades a person to buy or not buy something, etc. Persuasive advertising can be used in movies and commercials as well.
How do persuasive ads work?
Advertisers use persuasive techniques such as appeals to emotion, peer pressure, social proof, and repetition to convince customers to buy products or services.
What persuasive techniques are in persuasive ads?
The most common persuasive technique used is an appeal to emotions. This means that the advertiser wants you to feel a certain way about their product or service and will use images, music, animations, etc. so that you can relate on some level with what they're trying to sell.
Persuasive Commercials and Ads: Conclusion
In persuasive commercials, the most persuasive techniques are often a combination of different persuasive tactics.
A persuasive commercial that includes all ten tips will be more persuasive than one that only uses two or three.
Combining powerful images with strong wording and associations ensures an effective persuasive message!
This is your chance to convince them—get started today!
How do you persuade your audience with commercials and ads?
————————————————————————————————————————————–
By: Neil Patel
Title: 10 Tips for More Persuasive Commercials and Ads
Sourced From: neilpatel.com/blog/persuasive-commercials/
Published Date: Fri, 20 Aug 2021 13:00:00 +0000