Content and demand generation marketers are used to coming up with ideas in a constant stream.
Every idea can be combined or followed up on. The research behind a piece of content is what almost always makes it stand out.
Smart marketers are always doing research. There are many starting points and methods to conduct research.
Here are some great resources to help you get the content train rolling. For tips and resources to help you research your content campaigns, read on.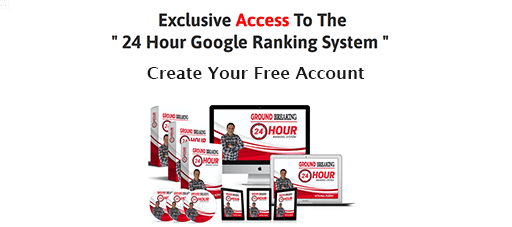 Find Success in Campaigns

Get a grasp of what is working right now before you start your next content campaign.
Buzzsumo is undoubtedly the most powerful content research tool available. It's also the best tool for identifying successful campaigns. BuzzSumo can help you find the most popular content for key influencers within your market. You can also view which keywords and topics are receiving the most attention.
BuzzSumo will show you how many people shared each piece of content across social media channels. It also shows how long it is and how many backlinks were created.
This information will give you an idea of what works and what readers like to see. This information can help you decide what content to produce more, cut back on, or get inspiration for the content that you need.
Bonus: Check out "35 Content Marketing Tool To Drive Your Content Marketing Success" for a comprehensive list of the essential tools and their uses.
Find out about your competition

To analyze the Twitter audience of your competitors, use tools like Twitonomy and Followerwonk. These tools will help you discover things such as…
Your competition's demographics
When they are most active via Twitter
What type of content are they interested in?
What hashtags are they using?
They are located all over the world.
How many Twitter followers they have
This data will help you to understand who is searching for your content and which topics they are most interested in. It is essential to understand what people are looking for in order to create content that is successful. This can be done through the research you do.
Understand Your Audience

Start thinking about your audience by asking yourself these simple questions: Who is reading my content? What can I do to reach them? What could they gain from my content and how can I reach them?
Understanding your audience is not a game. It's a process. Talking to your viewers directly is the best way to connect with them. Interview your customers to learn more about their lives, the reasons they purchased your solution and how they use it.
Send customer surveys to customers who have purchased your products if that is not possible. To allow customers to provide feedback, you can add sidebar or popup surveys to your online content.
Your customers' feedback can help you to create content that is relevant and engaging for your target audience. Your content will be more successful if you understand your audience.
Take a look at your own content performance

To see which campaigns did well, look at past content performance.
To analyze user activity and traffic, use your website analytics tool. Google Analytics is the most popular.
To determine the success of each campaign's promotion, pull reports from social media platforms.

To see which content is most popular, gather metrics from your mail list service provider.
Recognizing and reflecting on your strengths will help you to allocate your time and focus in order to optimize your results.
Investigate Effective Design

When creating your next content campaign, don't forget about user experience! Visuals are even more important than you might think.
Design is memorable and can help you stand out from your competitors. Visual content can get more clicks and likes. It can also give your work the edge it needs.
Although written content is most important, design can have an impact on how and if your content gets read.
[TAG2][TAG5]
Create a theme

A theme can help you attract more attention to your content campaigns and make your job easier.
How does it help with your research? This actually has 2 benefits.
It's possible to look at how others have implemented the same or a similar theme and find out what works and what you can do better.
Because you have fewer options, it is easier to research the elements of the campaign – design, copy, and format. For example, if you choose Halloween as your theme, your choices for design are more limited. This makes it easier to make quick and smart decisions.
Reflect on the Current Events

Think about upcoming holidays and current events. A content campaign could be created around these events.
You can find inspiration by looking at what's happening in the world and in your industry if you feel stuck.
Look at recent events and trade shows, as well as economic trends. Google a key word and click the "news" tab to see our favourite tricks.
If you search for "consumer technology trends", then you will find tons of content from the most recent consumer electronics fair: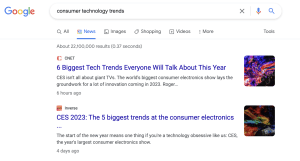 You can even add holidays and observances to your Google Calendar if you want to be really creative. It's sure to be a fun and entertaining experience. Did you know that December 28th is National Chocolate Day?
Check out the latest research reports

It is always a good idea to use research reports to help you validate your content. You can also use the research report as a starting point for your next content campaign.
These are some great sources of research reports that can inspire you to create content campaigns:
MarketingProfs
Content Marketing Institute
Pew Research Center
Forrester
Demand Gen Report
This infographic shows how research can have an impact on sales.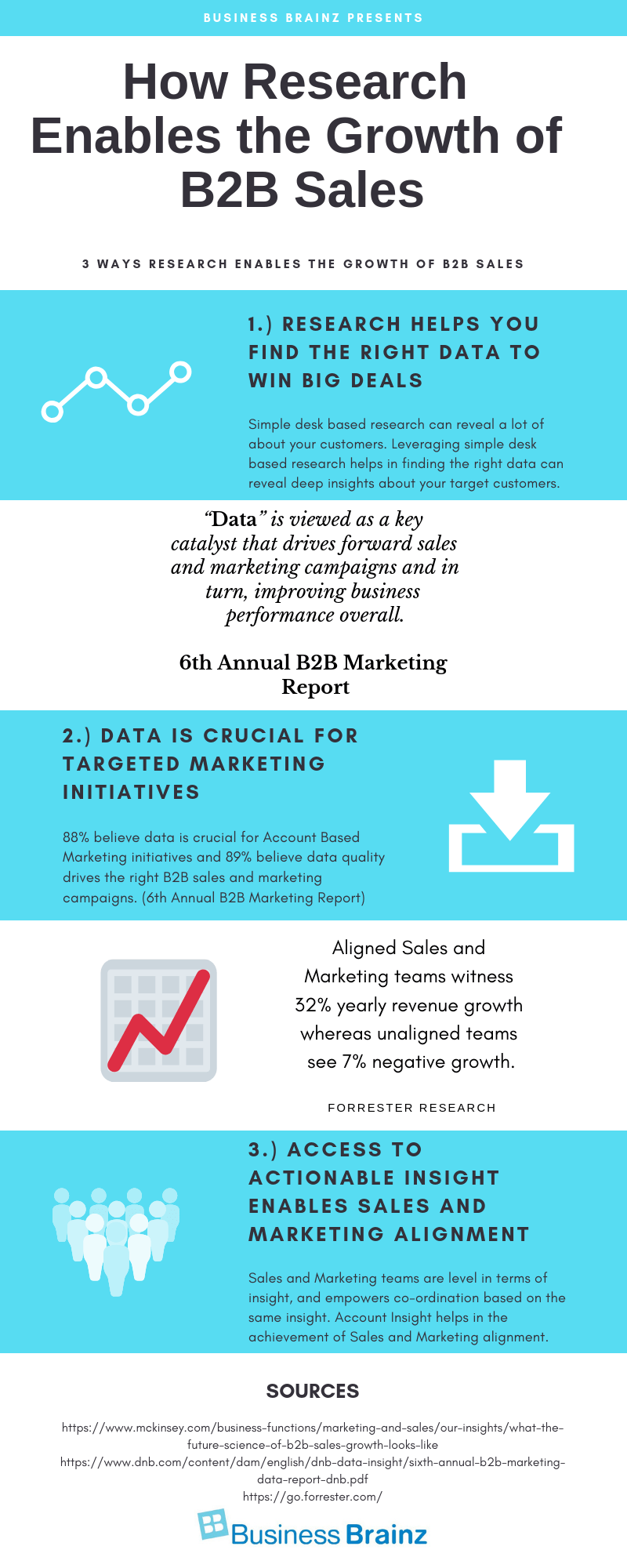 Get started now!

These tools and tips can be used as a starting point for your content campaign ideas.

Are you ready to improve your content creation skills? Marketing Insider Group's team of SEO specialists and writers can provide you with optimized content ready to publish every week for a year (or more em>).


To learn more, check out our SEO Blog Writing Service.

Marketing Insider Group published the post Essential Tips and Tools to Research Your Next Content Campaign.
Frequently Asked Questions
What are some indirect marketing examples you can think of?

Consider indirect marketing options that could be used to promote your business. For example, you might create a social media campaign encouraging people to share pictures of themselves using your product. This could help spread word about your brand.
Advertise in local papers if you are an auto shop owner.
You can also send coupons to customers' email inboxes, or post ads on bulletin boards located in public areas.
Direct marketing is a great option because it's not expensive.
Building trust takes time, so patience is a must when promoting your company.
You also need to keep track of how effective your campaigns are. Measure the number and quality of leads that each method generates.
This will give you a better idea of which methods work best for your business.

What kind of eCommerce Marketing Strategy Should I Follow?

There are three main types of eCommerce marketing:
Direct marketing
Search Engine Optimization, (SEO)
Social Media Marketing
Direct marketing refers to sending emails directly towards potential buyers. These emails could contain discounts, coupons, and other special offers. This marketing strategy aims to build customer loyalty.
Search engine optimization involves improving the ranking of your site in search engines like Google and Yahoo. Your site will appear near the top results for keywords related to your product/service. This will increase your traffic.
Social media marketing can be done via websites such Facebook, Pinterest Instagram, YouTube and Instagram. To connect with your audience. It is free, simple to set up and highly effective.
Each of these techniques has its strengths and weaknesses. SEO takes effort and time, while direct market requires less effort. You won't get the full benefits of eCommerce marketing if you focus only on one method. We recommend combining multiple types of marketing.
For instance, you could send emails promoting your products and rank highly in search engine results. You can also advertise via social media and link to your site through those pages.
There are many marketing options for your eCommerce store. Make sure you choose the right work for your business and stick with them. Good luck!
What are some examples for direct marketing?

Direct Marketing Examples include postcards, brochures, flyers, e-mails, etc.
Direct marketing allows people to reach you at their homes or wherever they happen to be. It's the best way of communicating with customers who have already selected your product/service over another.
You must know what kind of message would appeal most to your target market.
You need to know what your customer wants, and then deliver it.
There are many ways to use direct marketing to promote your business. You could send potential customers catalogs or advertise in local newspaper.
You can also create a mailing list that is unique to your customers. You can easily add new subscribers to your list if you have a good contacts database.
Ask current customers if their would like to receive promotional materials. You may receive special discounts if you sign up for company newsletters.
What are three examples of internet marketing strategies?

Internet Marketing refers to all online activities that promote products or services. Internet marketing can include email marketing, social media marketing and search engine optimization (SEO), as well as pay-per-click marketing (PPC) and website design.
This does not mean you need to spend money to make it happen. There are many methods to generate income, and you don't have to spend any cash. But, the higher your return, the more you will invest in each option.
Email marketing is perhaps the most well-known form of online marketing. This involves sending email to potential customers with information about your business, and its latest offers.
Another popular way to market is via social media. Facebook, Twitter, LinkedIn and LinkedIn allow users to interact with friends and families and share information. These sites are a great way for businesses to increase awareness of their products and services, as well as to establish relationships with their clients.
Search Engine Optimization (SEO), which is a technique that increases websites' visibility on major search engines, can be used to boost their visibility. Webmasters can increase traffic to their websites by increasing the quantity and quality of relevant backlinks.
Website Design is the art or creating a website that looks good and works well. Website designers design the website's layout. Website designers also ensure that the website meets accessibility standards and complies with technical specifications.
Advertising called Pay Per Click (PPC) allows advertisers to bid on keywords relevant their products and/or services. Advertisers are paid for each click on their ads. PPC ads appear on search results pages at the top or bottom.
How to build an Ecommerce marketing plan?

The first step is to identify what you want to sell. This should include products and services related to your business but also have enough variety to keep customers interested.
The second step involves determining the amount of money that you are willing to spend on marketing, advertising promotions, or other methods. You may need to use multiple methods, such as direct mail, email blasts, social media sites, search engine optimization, and more.
Once you have a rough idea of your budget, you can start to plan for each option. Asking an expert in emarketing can help you determine which marketing method will work best for your business. They can help you determine which marketing method is best for your business.
Once you have your plan in place you can begin to implement it. It is possible to hire someone else to assist you in this process.
Don't reinvent the wheel and start from scratch. You can use proven strategies that have worked for other online retailers. Remember to test everything before making any changes.
Your ultimate goal should always be to increase your sales and profits. Your eCommerce marketing strategy needs to consider both short-term and long-term goals.
Read our article about eCommerce Marketing Tips if you are looking to increase your sales. We hope these tips will help you achieve success.
Statistics
External Links
How To
How can you tell if your branding efforts are working?

Ask your customers. This is the best way for you to measure success. Ask them to rate your brand. What do they like most about your company? What are they not fond of? How can you improve?
You can also do surveys on social media websites like Facebook and Twitter. You can simply ask your followers how they rate your brand. You can then analyze the results and determine which aspects are most successful.
Also, you can read customer reviews. When people are happy with a business, they love to let their opinion be known. These comments will help you understand the opinions of people about your brand.
These are some ways to improve your brand.
Be consistent. Do not change your marketing materials for every new product. Keep your message the same across all channels.
Use multiple channels. Promote your brand using multiple channels, including email, websites, social networks, and other forms digital communication.
Make sure you're giving your customers what they want. If you offer free shipping, make sure you deliver on that promise. Customers who expect quick delivery may be disappointed.
Remember, your brand is more that a logo. Your brand represents everything you have to offer. You should take the time and create a comprehensive image.
Get feedback from your customers. The sooner you hear what they think, the better off you'll be.
Test different messages. You might find that one message is more effective than the others. You might have two messages that are very similar, but one receives more responses. You can monitor your stats to determine which message is performing the best.
Look for ways to improve your brand. Are there areas you could do things differently? You might add more videos to the website. You might also consider adding customer testimonials to your blog posts.
Create a plan. Once you've decided on your goals and objectives, you'll need to develop a strategy for achieving those goals. This includes creating a timeline for reaching each objective. It also means setting up milestones along the way so you can track your progress.
Take note of your results. When you reach your goal stop measuring. Instead, make a system for tracking your progress over time. This will help you to know if your progress is steady towards your ultimate goal.
Repeat! Once you have a solid foundation, you will want to build on it. Consider hiring someone to help you if your marketing efforts aren't keeping up.
Be positive. Negative feedback should be taken seriously, but not ignored. Instead, you should focus on how this information can be used to improve your brand.
Utilize technology. The technology has given us many tools we couldn't have imagined. Use them to your advantage. For example, you might create a mobile App for your brand.
You can think outside of the box. Nothing wrong with trying something completely new. Don't try it without first thinking about it.
Have fun. Marketing shouldn't be stressful. It's often referred to as "fun marketing." It's important to enjoy your work.
Know when to quit. It's okay when you feel you have done everything you can. But don't give up too early. Sometimes, it is necessary to stay with something until you reach your desired results.
Consistency is key to success. Consistency is the key to success. You should spend some time developing a schedule that will work for your brand.
Be patient. It takes time to build your brand. And, it won't happen overnight.
Keep learning. Marketing is always changing. Stay informed by attending webinars or reading blogs.
Never stop learning. Even after achieving your goal you can still learn.
Enjoy the ride. Marketing is fun. Marketing shouldn't be a chore.
————————————————————————————————————————————–
By: Sophie Brenner
Title: Essential Tips and Tools for Researching Your Next Content Campaign
Sourced From: marketinginsidergroup.com/content-marketing/9-essential-tips-researching-next-content-campaign/
Published Date: Mon, 30 Jan 2023 15:00:00 +0000