The escalating issue of channel overload, also known as "channel fog," presents an increasing challenge for businesses and consumers alike. This phenomenon stems from an overwhelming profusion of communication and data options that inundate the channels and diminish their effectiveness.
The Implications of Channel Overload
Channel overload poses a problem for marketing, customer service, and internal operations. It results in a disordered and intricate array of notifications, which employees and customers must negotiate as they attempt to interact with a brand. The dilemma of selecting appropriate channels, along with determining their usage timing and methods, is a crucial decision for businesses. The challenge lies in identifying and optimizing the right channels to maximize the value of the available technological tools. Fortunately, numerous companies are developing strategies to cut through this clutter.
Companies Combatting Channel Overload
These companies are devising effective, simplified solutions to tackle the prevalent issue of channel overload.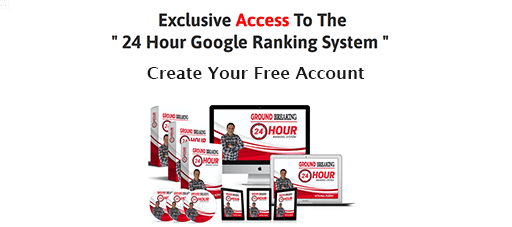 Hubilo: Automating Webinar Content Repurposing
Webinars stand as potent educational tools, offering in-depth, experience-based insights akin to online lectures or classroom settings. However, repurposing webinar content for other marketing platforms can be challenging due to the time-consuming process of sifting through extensive footage and audio. Hubilo addresses this issue with its Snackable Content Hub, which repurposes content into more manageable sizes and formats. This tool employs AI to automatically dissect and generate shareable content from a webinar, including ready-to-use video clips, social posts, blog articles, and even e-books. The process is time-efficient, resource-saving, and expedites the turnaround time for repurposed content.
Native Social Media Platforms: Enhancing Targeting
Social media is arguably one of the most saturated marketing channels. The extensive array of platforms makes social media an intricate yet potentially lucrative marketing option. To overcome the overload of social channels, businesses should aim to contain their messaging rather than expand it. They need to be more focused and strategic in their audience approach. Platforms such as LinkedIn and Facebook allow businesses to target messages based on factors like age, gender, geography, and interests. By leveraging the personalization features of social media advertising, businesses can replace generic messages with occasional, highly personalized alternatives.
Quiq: Utilizing AI to Engage Customers Effectively
Quiq employs artificial intelligence to address the issue of channel overload from a customer interaction perspective. The company has developed an AI-powered Conversational Platform that consolidates various communication options within the customer service domain. This streamlines the process for companies, transforming multiple channels into a single, efficient experience.
Slack: Streamlining Internal Messages
Internal communication faces the same channel overload issues as external communications. Many companies grapple with a multitude of communication options to maintain connectivity among individuals, teams, leaders, and departments. Slack provides a comprehensive communication dashboard for teams to send direct and group messages, exchange media, upload files, and participate in audio and video conversations. In the context of channel overload, Slack unifies a company's internal messaging, centralizing information, and maintaining easy-to-reference conversations.
UserIQ: Offering Vital Customer Insights
UserIQ is a groundbreaking platform assisting brands in tracking the impact of their channels. This platform aims to enhance customer insights, going beyond data tracking to provide in-depth insights that improve customer engagement and retention. These are pivotal considerations for any company seeking to overcome channel overload and foster positive, rewarding customer experiences.
Addressing Channel Overload
Channel overload is a substantial issue affecting both internal and external company operations. There's no quick fix solution, but tools like the ones mentioned above can help address areas where overload is prevalent. With strategies ranging from streamlining content repurposing with AI-powered tools like Hubilo to enhancing customer insights with analytics platforms like UserIQ, there are various ways to simplify the communication process. These measures ensure brands can fully utilize the advanced capabilities of modern technology in the workplace.
Frequently Asked Questions
How to Create an Ecommerce Marketing Plan

The first step is to define what you want. These should include products and/or services relevant to your business, but also enough variety to keep customers engaged.
The second step involves determining the amount of money that you are willing to spend on marketing, advertising promotions, or other methods. You may need to use multiple methods, such as direct mail, email blasts, social media sites, search engine optimization, and more.
Once you have an idea of how much money is needed, you can begin to create a budget. A professional who specializes in emarketing might be able to help you choose the best marketing method for your company. They will help you decide which method is right for your business.
Once you have your plan in place you can begin to implement it. This can be made easier by hiring someone to do the job for you.
Start from scratch, you don't have to reinvent the wheel. Rely on proven strategies that have been successful for other online stores. Before making any changes, make sure to test it all.
Never forget that your ultimate goal must be to increase sales or profits. Your eCommerce marketing strategy must consider both short-term goals as well as long-term plans.
We have some eCommerce marketing tips that will help you boost your sales. We hope these tips help you to achieve success.
What is eCommerce marketing?

Ecommerce marketing is simply online shopping. It is the act or selling products over the internet. This includes purchasing goods from companies, and then selling them via the internet. If you are an individual vendor, this includes selling on eBay. You could also set up a business to sell your goods for profit. You want to make money online selling your products.
Here are some additional details on eCommerce marketing:
The first step in creating a successful eCommerce site is to identify the type of products that you are looking to sell. Next, decide whether to sell one product (such as a book), or multiple products (such books and DVDs).
Once you know the product you offer, you will need to find a supplier. A supplier is a company that makes and sells the product you want to sell. If you wanted to start selling greeting card, you would first need to find suppliers that make and sell them.
Once you've identified a supplier to work with, you'll need a website created to show the products to buyers and make it easy for them to order. You can either use templates provided by suppliers or you have to create your own template. Once your website is up and running, it's important to market it in order to get visitors. This involves posting articles on forums and websites, advertising on Google Adwords and emailing relevant contacts.
When it comes to marketing your eCommerce company, there are many channels. These include search engines, email, social networks, mobile apps, and search engines.
Email marketing is a good choice for most businesses. It is cost-effective, straightforward to implement, as well as delivering results. However, generating quality leads requires a lot of effort and time.
Search engine optimization is a technique for improving the rank of a website for specific keywords. Link building is a common method to improve pages' rankings in search engines.
For businesses, social networking sites like LinkedIn and Facebook are increasingly important. These social networking sites are used daily by millions of people to communicate with their families and friends. You can get exposure to thousands of new customers if you post interesting articles there.
E-commerce marketers can also use mobile apps to their advantage. People love to shop on their smartphones and tablets. A mobile app lets you reach customers no matter where they are.
eCommerce is a rapidly growing industry. There are many ways to promote your business. Make sure you choose wisely to reap the rewards of eCommerce marketing.
What are some examples for direct marketing?

Direct Marketing Examples include postcards, brochures, flyers, e-mails, etc.
Direct marketing helps reach people from anywhere, at any time. Direct marketing is the best way for customers to choose your product or service over other brands.

Know what type of message would be most appealing to your target markets.
You need to know what your customer wants, and then deliver it.
Direct marketing can be used to promote your business in many different ways. You could mail catalogs to customers, or place ads in local newspapers.
Another option is to create your own mailing list from existing customers. If you have good contacts, it is easy to add new subscribers.
You can also ask current customers if you'd like to send them promotional materials. Some companies offer discounts to those who sign up for special offers.
Social Media Marketing offers a great opportunity to promote your business online. It's a great way to build brand awareness and generate leads. Here are five ways social media marketing can help boost your business.
Make a Facebook fan page – This will allow you to interact directly on Facebook with your customers. Upload photos, videos, as well as other files.
Twitter – Promote your business on Twitter – Twitter is another great platform to connect with people and share information. You can increase your visibility with hashtags.
Upload videos to YouTube – People love watching videos. If people like what they see, they may click on your website.
Host Live Events. Organizing live events allows potential clients to meet face-toface. They can ask you questions about your products or services.
Respond to Customer reviews – Positive customer reviews increase trust and promote repeat purchases. Make sure to respond quickly to any negative comments.
Is there any risk associated with digital marketing

Yes, there are several risks involved in digital marketing.
You must first protect your online reputation through being cautious about what you share on social media.
You must also ensure that your content is original and doesn't infringe upon any other intellectual property rights.
You could also lose control of the brand image you project if you fail to monitor your online presence.
If someone uses your information without permission, you could be at risk of identity theft.
How to Protect Your Online Reputation
Pay attention to what you post on social networks
Ensure all Content Is Original and Doesn't Infringe On Any Other Person's Intellectual Property Rights
Monitor Your Brand Image
Strong Passwords
Avoid Using Personal Details Without Permission
Notify Us of Any Unauthorized Activity immediately
Don't Post Photos Of Yourself Or Others In A Disturbing Way
Never divulge your Social Security Number
Keep Up With The Latest News
Stay Away from Scams
Select a Secure Password
Always Be On The Lookout for Updates
Don't share too much information
Don't give out your credit card number without being vigilant
Avoid sending money by E-Mail
Beware of fake websites
Bad reviews can damage your business.
Regularly review your credit reports
Keep an eye on your privacy settings
Ask someone who really knows you before you share something.
What is the role of marketing in a business strategy?

Marketing is part of every business strategy. Marketing is essential to any business strategy. Without it, nobody would be able to know about your company. Marketing without sales would be pointless. Marketing is essential to any business plan.
Not everyone realizes how important marketing is. Marketing is not just about spending money on advertising campaigns. Marketing goes far beyond advertising campaigns. Marketing is everything you do to promote your company's brand and position in the market.
As you consider your business, think of these questions: What image do I want to project? What will my customers think of me? How can I best present myself to the world
If you don't know the answers to these questions, you probably haven't considered marketing.
Statistics
External Links
How To
How can I tell if my branding efforts have been successful?

The best way to measure your success is to ask your customers directly. Ask them what they think about your brand. What do they love most about your company's brand? What don't they like? How can you improve?
Surveys can be conducted on social media sites such as Facebook and Twitter. Post a question and ask your followers for their opinions about your brand. Then analyze the results to determine which aspects of your brand are most successful.
Customer reviews are also available. Customers love to share their experiences with businesses, whether they are happy or dissatisfied. These comments will help you understand the opinions of people about your brand.
Here are some suggestions to help improve your brand.
Be consistent. Do not change your marketing materials for every new product. You should keep your message consistent across all channels.
Multichannel marketing is a good idea. You should use email, websites, social media, and other forms of digital communication to promote your brand.
Make sure that you are giving your customers what it is they want. You must deliver on your promises of free shipping if it is offered. Customers who expect quick delivery may be disappointed.
Remember, your brand is more that a logo. Your brand represents everything you have to offer. Make sure you have a balanced image.
Get feedback from your customers. You'll benefit more if your customers give feedback as soon as possible.
Test different messages. You may discover that one message works better than another. You might have two messages that are very similar, but one receives more responses. You can monitor your stats to determine which message is performing the best.
Look for ways to improve your brand. Do you think there are areas that could use improvement? Perhaps you could add more videos on your website. Perhaps your blog could feature more customer testimonials.
You need to create a plan. Once you have decided on your goals, you will need to plan how you are going to achieve them. This includes setting a timeline for each objective. You should also set milestones so that you can keep track of your progress.
You should measure your results. Stop measuring once you have reached your goal. Instead, you should set up a system which will allow you to track your progress over time. By doing this, you will always be able to see if you are moving towards your ultimate goal.
Repeat! Now that you've established a solid foundation for your brand, you'll want to continue to build upon it. You might consider hiring someone to assist you if you have trouble keeping up with current marketing efforts.
Stay positive. Negative feedback should be taken seriously, but not ignored. Instead, think about how you can use the information to improve your brand.
Take advantage of technology. Technology has given us many new tools that we hadn't imagined. You can use these tools to your advantage. A mobile app could be created for your brand, for instance.
You can think outside of the box. You don't have to be afraid of trying something new. Just don't do it without thinking first.
Have fun. Marketing shouldn't be stressful. It's sometimes called "funmarketing". Enjoy your work.
Know when to quit. When you feel like your efforts have been in vain, it's OK to give up. Don't quit too soon. Sometimes you have to persevere until you achieve your goals.
Don't forget about consistency. Consistency and consistency are key to success. So, invest some time into developing a schedule for your brand.
Be patient. It takes time to build your brand. And, it won't happen overnight.
Keep learning. Marketing is constantly evolving. You can stay up to date by reading blogs, or even attending webinars.
Never stop improving. You can still learn new things even after reaching your goal.
Enjoy the journey. Marketing can be fun. So, don't let it become a chore.
————————————————————————————————————————————–
By: Mikel Fields
Title: Combatting the Rising Concern of Channel Overload
Sourced From: marketinginsidergroup.com/best-practices/5-examples-of-brands-overcoming-channel-fatigue/
Published Date: Mon, 16 Oct 2023 09:00:43 +0000