When it comes to organizing their content function, brands face many challenges. Brands must deal with content proliferation, inconsistent and uncoordinated creation of content; lack of strategic direction during the content insights process; and the difficulty that prospects, customers, and consumers have to find timely and relevant content.
B2B SaaS founders and startups often don't know where to start with marketing.
It's easy for people to get overwhelmed when the economic climate is difficult. We must focus on growth. That's why measuring the ROI is always the greatest content marketing challenge.
Content marketing is not an easy journey. It's actually quite difficult. Many marketing professionals we know are unhappy. They fight each day to achieve work they are proud of. Marketing that works!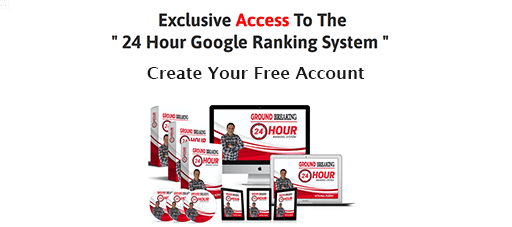 We asked our clients what their biggest content marketing challenges were. We help them to solve those problems.
These insights are a combination of what we hear from clients and the community of content marketers, as well as our own perspective. Our goal is to help you see the way through these problems. We are open to all levels of cooperation.
These themes include linking content marketing efforts to business value and limiting resources, as well as internal tensions that can hinder content production. Let's look closer at the most pressing issues that marketers face.
1. How to determine the content marketing ROI

Many marketers struggle to prove the ROI of their content marketing campaigns. For example, agency marketers shared with us that their clients want to know how many conversions could be attributed to one piece of content or to a particular channel. These are often brands that cannot be tracked or analysed digitally.
Marketers use a purchase intention model to combat this. This model assigns different weights customer interactions with content pieces. However, they acknowledge that it is not perfect.
Other marketers face the greatest challenge of linking content to conversions, and delineating relevant metrics to evaluate and measure the impact of their content marketing programs on their business' bottom line.
Content ROI is subjective. It is driven by the business objectives or mission of the content marketing program. A holistic approach to measuring yields a story, rather than simply tracking activity metrics.
A methodical approach is required to define your value story.
Define KPIs that align with your business mission.
To tell a value story, identify the metrics that will work.
You can identify the source of these metrics and then pull them into a dashboard by connecting connectors.
An algorithm should be created that weighs each metric according to their importance in the "story."
Performer and non-performing KPI metrics should be analyzed on a regular basis. This will allow you to calibrate your approach.
This video is from a recent keynote speech on marketing where I discuss this dilemma.
You can find more information at 10 examples to prove content marketing ROI to your CEO
2. Video Content Marketing Viality

My friend Todd Wheatland once stated that the only way to make viral videos is to STFU! His Australian accent is a pity, so please excuse his sloppy mouth. It's true, but you have to admit it. It's not enough to "create" viral videos. Anyone can make quality videos that reach, engage, and convert.
How can we ensure that these videos are seen by our intended audience? How can we ensure that the message in the video is seen? It is becoming more difficult to ensure that messages are seen. The industry must be ready for this increase in cost.
Others marketers face time and resource limitations when producing quality videos. Others struggle to create a video content strategy that will produce videos that are sustainable and can be used in multiple markets.
Learn more: Video content marketing can help you grow your audience
3. How to feed the content beast

Too many brands worry about creating the perfect piece. They worry about creating the right content for their sales team, bosses, or product managers (see point 1). It is important to consistently map content to the buyer journey.
Every day, buyers search online for their needs. Their search patterns show the need for basic education. This is exactly the content you should be afraid to publish. You don't realize the number of people your target audience must buy your products.
You need to publish your content frequently, according to the buyer's journey, and to keywords that are relevant to your business. Our clients choose to outsource content creation because we create content that is relevant to their business and meets buyer requirements.
Consistent publishing in content marketing is not easy. This could be because of a lack in resources, ideas, organization, or any other reason.
Organizations' number one goal in content marketing is to increase quality leads. This was also their greatest challenge.
[TAG1]
It is easy to produce a lot content. This is difficult to achieve at scale and maintain high quality. Even with a lot of resources, it's still difficult to achieve high throughput without a lot of effort.
According to research on blog frequency, 11 posts per month is the "magic number". Can you create that much content yourself? This is not all the content you will be creating. You'll also be creating video, social posts and infographics. Are you able to do this with a "machine?" How confident do you feel about its quality?
These are the two major questions content leaders must ask. Even the largest organizations will struggle with consistency and frequency. We have a framework that allows for us to deliver.
We have already conducted keyword and topic research before you get in touch with us. The content strategy informs voice, tone, and takes into account audience profiles. We then execute it using our own subject matter experts (SME writers), SEO optimization best practices and buyer's funnel goals.
You could certainly hire freelancers from platforms, but you will likely be disappointed. Most likely, the quality of the work won't meet your expectations, and it won't be relevant to your audience.
We write for many software-as-a-service (SaaS), companies. SaaS topics require industry experience, technical skills, and an ability to understand the customers' use of the platform. This is not something you can find for $10 an hour.
Here are some ways to make your content resonate at the point where people discover it.
An insights process provides insight, fresh perspective, and a sharp vision of what will resonate with a particular need. Our experience shows that there is plenty of background information available to help with story ideation and roadmap development. However, information is often scattered across the organization without a systematic way to capture, analyze, and apply it.
To create a COE method for content insights, model the process and then use the results. This involves overlaying inputs such as SEO reports and listening scans, CRM data, CMS & CMS data, conference reports. Sales insights, customer insight, research reports, and sales reports. To determine the most relevant topics for brand differentiation and market resonance, overlay inputs and create a topic "Venn diagram".
You can use the results to build a content plan. To identify gaps and create new content, audit existing content.
Continue reading: The Ultimate List Of Blog Post Ideas For Content Marketers
4. Proving Authority and Credibility

Many marketers struggle to find and establish a credible voice for their brands and cut through the noise to attract their target audience. It is difficult for brands to stand apart in the financial space. There are many experts offering insight and advice to consumers.
Marketers want to create a content strategy that allows them to preserve the brand's identity, boost marketing ROI, and improve their brand's authority in the space.
This is where thought leadership can be effective. Your people's passions and expertise are used to share your knowledge with your target audience. What is the result? Trust and credibility are the results.
Continue reading:
How to increase your authority with evergreen content
How can you build authority?
5. Establish your Content Marketing Budget

Marketers still face the greatest challenge when justifying their investment in content marketing programs.
Senior leaders desire immediate results. It takes time for content marketing to demonstrate ROI. It doesn't have to be difficult to find the budget for content marketing. Look at the ROI of your campaigns. Most of them won't have one.
How much are you paying for paid search when you don't rank organically in the search results? This budget can be shifted to content marketing.
Yes, content investment is increasing as more companies realize its value. HubSpot reports that 70% of marketers do so.
Companies often face difficulties when it comes to content marketing. They may be aware of the importance and want to invest in it. Their budget may limit their ability to add people to their team.
These limitations could have been more problematic during the pandemic. They may also have the majority allocated to paid channels for content boost, but not on producing the content.
B2B companies still spent money on content marketing despite being confronted with COVID-19.
[TAG2]
Companies said that they will invest most in content creation going forward. It can be difficult to figure out how to allocate resources well, especially when you have to do it in multiple buckets (writers, SEO strategists etc.
[TAG3]

The solution: Spend less, get more

We have a number. $8,000 per month is the minimum budget to reach your content marketing goals. What are you getting for that amount? There are many, including:
Content marketing strategy
One year of content ideas
SEO: A keyword strategy audit and building external links
Conversion funnel development
Paid Promotion
We see a 7x return on every dollar we spend, which is $56K per month. These results will not happen overnight, or even after 30 to 60 days. Content marketing takes time and must be done consistently.
Brands who invest in us to help them with their content marketing will reap the benefits. You will see tangible metrics like increased traffic, conversions and revenue. Content is an important tool for attracting, engaging, nurturing, and retaining customers. It's far more valuable than converting these dollars into paid ads. These ads return only when they are running. Content is only available for as long it's still live.
Learn more: What budget do you need for content marketing?
6. Approval processes

The agency side of the marketer spectrum shared the same sentiment about the length of the client approval process. Stakeholders want to be involved in every stage of the content creation process. This causes bottlenecks and delays in production.
The content produced by different organizations and teams within a company can be used to support multiple programs and channels. This creates issues with consistency and quality. Marketers want to make sure that all content is consistent, compelling, and effective for their target audience.
Both agency and non-agency marketing professionals face the greatest challenge of staying relevant and on top of the lengthy approval process they have to go through when creating content.
Continue reading: Five Ways to Improve Review & Approval Process and Provide Better Feedback
7. Branding

Content marketing presents marketers with many branding challenges. As brands grow their internal teams and outsource content creation and management to partners and external agencies, some marketers struggle to maintain their brand voice.
Others have trouble maintaining their brand identities under one umbrella brand. Content marketing and branding are about telling your brand story.
Continue reading: This is the Best Example of Storytelling's Value You Will Ever See
8. Maintaining Volume, Quality, Speed

Marketers share a common challenge: how to create engaging and compelling content at a speed that doesn't compromise on quality or quantity. Many marketers find it difficult to remain agile and nimble in large corporate structures.
Marketing a startup is difficult because of the lack of resources and time. Many startup founders recognize the importance of regular content publishing, but don't have time.
Always start with the company blog. What are your publishing habits? Are you getting more visitors? Do your keyword rankings keep improving? What is the publishing frequency of your competition? Are they long enough? Is their content good enough?
Next, we continue this process:
Begin by looking at the keywords that your audience uses in the buying process. Next, look at keywords where you could win vs. the competition.
Make a list of content headlines that you think will appeal to this audience. We ask them to make a list of topics they are most interested in writing about. This helps writers connect with their clients and audience.
We ask clients to give us feedback and rate what they would like to see published.
We then create a weekly content calendar for the whole year.
Continue reading: How the Weekly Blog Content Solves the Top Challenges
9. Content Management

Accenture conducted a study of more than 1,000 marketing executives in 17 countries and 14 industry sectors. It found that 73% spend more than $50,000,000 annually on content.
Marketing leaders who were surveyed agreed that content is essential to the success and growth of their businesses. However, many companies are facing content overload.
92% of respondents said that the volume of content produced by their organizations is greater than it was two year ago. 83% believe the volume will continue to rise over the next two-years.
Half of respondents said that they have more content than they are able to manage. Individual teams create messaging and coordinate content distribution, leading to internal silos and inefficiencies.
Only half of respondents said they feel fully equipped to manage the content that they have right now. Marketing leaders attribute their ineptness to a lack of skills, technology and clarity in content management.
Every marketing plan must include a content calendar.
10. Strategic Business Alignment

Many brands have a problem with digital strategy alignment and messaging across platforms. This can negatively impact customer experience and content marketing results. Cross-team collaboration can be a challenge for marketers if individuals and teams work in silos towards different goals and visions.
Accenture surveyed 78% of leaders and found that they needed better alignment between IT and Marketing teams in order to increase content marketing success. Marketing is now more digital and requires more technology than ever. Marketers can also use new technologies to innovate and experiment with their marketing practices. Marketers need to be more aligned with IT and marketing because technology plays an integral role in helping them deliver an engaging customer experience that converts, retains, and reaches customers.
Content is often created in dispersed structures by organizations. This can lead to multiple pieces of content being created in different areas of the company without knowing that other content objects exist or are in production. A common problem is that there is no central editorial calendar to guide the content creation and amplification. Without a chief content officer and a well-defined governance process, there is no central authority that can direct and lead the content creation process.
Accenture's survey found that only 19% of respondents felt their organizations have clearly defined objectives when creating content assets. Nearly half the respondents said they don't believe their organization has a content strategy that is effective and meets their future needs. 53% of respondents said that they spend more time managing content than strategically aligning their marketing efforts with a larger picture. This shows that not all brands have developed effective content marketing strategies, or invested in the right resources to realize their full potential.
According to a Semrush survey, 77 percent of organizations had a content strategy. Only 9 percent said it was excellent. The survey average score was 3.5 out 5 It's not enough to have a strategy. A content marketing strategy is essential. It is essential to follow through with it and adapt it as necessary.
Why is this so difficult? There are many reasons why this is so difficult.
Both the data and reality are true to what we see in the field every day. It comes down to budget, consistency/frequency, and strategy. These are the challenges that we have solved for our clients.

We create content marketing strategies for our clients that are detailed. It is not a document of fluff, it is one that focuses on action. It defines:
What content marketing can do for your brand
You'll use these tactics to promote and develop content
Workflows and frequency of content production
Your audience: Demographics, motivations and challenges, objections, etc.
Content clusters are the topics that all the topics will be rolled up to.
Distribution methods
What should I measure?
A well-defined and actionable strategy is essential to achieve content marketing ROI. Strategy is your guiding light. You're lost without a strategy. Without one, it's dark. With an ineffective one, the light is very dim. Strategy is the key to success.
These are the five essential things brands need to do to ensure that their content organization is organized and effective.
The enterprise should map the current nodes in the content eco-system. This requires authority to create a cross functional view of how content is produced.
Analyze the map and determine if there is an logical flow. Also, look for interdependencies among groups that could impact efficiency and approvals.
Analyze the difference between the current and future states and develop a step-by-step strategy to break down silos and work cross functionally.
Establish a content governance structure to align with the future state.
A center of excellence approach that is inclusive and dynamic should be adopted
Learn more: Aligning your Content with the Buyer Journey
11. Continuous Learning

Marketers must be open to learning new things and adapting to the ever-changing marketing environment. Or risk their extinction. Many marketers face a challenge in training their staff on the most recent marketing techniques. They are also trying to learn the ropes themselves.
12. Promotion of content marketing

Marketers face another challenge when trying to identify influencers that will help them amplify content.
It is no longer enough to create great content. Customers must be able to find your content through a content promotion strategy.
Continue reading: 18 Content Promotion Tools to Help Every Strategy.
13. The biggest challenge in content marketing: Developing a customer-centric mindset

Although this may seem surprising to some marketers, convincing brands to place customers first is still a major challenge for many marketers when creating content. They must help brands to change their perspective on the value of content marketing and realize that it is not the same thing as advertising. Content marketing is all about providing value to customers by being helpful.
You'll see that most companies have excellent websites and marketing content. They do a great job telling you all information about the company as well as all information about their products. They don't always answer all the questions that their customers may have. They make the biggest marketing error and focus on themselves, not the customer.
Almost a decade ago, C.C. C.C. Chapman (@cc_chapman), predicted that companies would become more adept at this when he asked for "more brands interfacing in real-time with their customers."
Barbra Gago (@BarbraGago), suggests that marketers should stop trying to "reinvent the wheel" with all content and instead help prospective buyers find the right information, which will aid them in their purchase decision.
Alison Bolen (@alisonbolen), wrote in an article about CMI that the biggest challenge in content marketing was "understanding your customer well enough to create content that is useful, relevant and helpful for them."
Marcus Sheridan (@TheSalesLion), makes the same point and asks content marketers "to write and communicate at the level their audience requires, not the level required by the industry professional."
How can we address this problem?
Ardath Albee (@ardath421) says we should "Take a Customer Field Trip" to see our marketing and content from a customer's perspective.
I answered a major marketing challenge for small businesses: How to Create Killer Content: Talk To A Customer. I explain how to use customer stories as a way of telling your story. It is important to tell the story using customers' words, and showing how you solve real customer problems.
25 Signs that your business is not ready for content marketing

One question I am frequently asked is "How is content-marketing right for our company?" The right question for business owners is "How can we tell if our business is ready to embrace content marketing?"
This blog attempts to answer this question frequently. Culture and brand publishing are topics we discuss and I try to show examples of great content whenever possible.
Sometimes, however, it is better to identify the signs that indicate you aren't ready to change.
This is what I am doing with these 25 signs that your business isn't ready for content marketing. There are many more. These are the ones I just flung off the top my head.
A corporate blog is not necessary.
If you have a corporate blog, but it only posts company news,
Your marketing strategy should not be driven by social listening or share of (search) voices.
Your social media channels can only be used to promote and push webinars, whitepapers and other events.
Your content speaks more about your products.
You may be asking "How can we make a viral video?"
You haven't yet mapped your future or existing content to buyer stages.
There is no thought leadership content for the early stage or thought leadership.
Your next step, or call to action, has not been defined.
Content marketing seems expensive to you.
It is possible to hire a group of journalists to help you.
You are always trying to recreate your viral Tiktok moments.
It is not possible to track the amount of content that you have used, and which ones are most popular.
You can't see what your competitors are writing.
It is impossible to know which keywords are being used by your customers.
Content marketing is often viewed as a campaign.
You lack the resources to regularly publish.
There are no dedicated resources to test your landing pages and content development.
There is no defined editorial workflow.
You can't teach your employees effective storytelling skills if you don't have a business.
You are resentful of "giving away" content (without registration).
Your content's "shareability" is not something you should be considering. You get less than 5% traffic from social media.
You don't create visual content (videos, slide decks, infographics).
It is easy to create content and not think about how to share it.
Content marketing is something you do because someone has told you.
More to you

Are you or your agency facing any of these challenges in content marketing? What are your solutions? Please share your ideas below.
Are you interested in engaging new customers through content? Let's chat and discuss how we can work together.
Below is a photo of the entire challenge board.

We're content marketing challenge solvers. Let's discuss how we can help you move from reactive mode to a proactive content strategy. Our Content Builder Service can help you get more visitors to your website by publishing quality content consistently.

Marketing Insider Group's 13 Biggest Content Marketing Challenges originally appeared on Marketing Insider Group.
Frequently Asked Questions
Why is it important to define your brand?

Your company's brand is nothing more than a promise you make to your customers. A brand promises certain qualities and benefits that make your company stand out among competitors. Your brand is what distinguishes you from others within the same industry.
Your brand is a symbol of authority and credibility. Your logo instantly identifies your company to potential customers. Because you have earned their trust, they will trust you.
Your company's culture also influences your brand. Your brand is likely to reflect your passion for your product/service if your employees are passionate about it.
Your brand isn't just words or pictures. It's a promise to which your company lives up. It is your promise to offer value to your customers.
There are several things you should consider when developing your brand. You want your name to clearly describe what your company does. Sweet Dreams Bakery is a good example of a bakery name. But if you're running a software company, you'd probably go with something like DreamSpark Software.
Next, consider how your brand will be presented. Will your logo be easily identifiable? Are you going to use corporate colors? Are you going to use logos?
You must also think about the perceptions of your target market regarding your brand. Are you friendly and helpful? Will you be trustworthy and professional looking? Do you appear knowledgeable and experienced?
These are all the questions that you should answer before building your brand.
What are the 7 Steps of Internet Marketing Strategy?

Internet marketing strategies are used to achieve business goals through online media. These seven steps are planning, research and implementation. Monitoring, analysis, optimization, optimization, and evaluation are the key components. Each step is critical for effective internet marketing, and should always be done.
Planning – This step involves identifying who your target audience is and creating a plan of how to reach them. Consider who might purchase your product/service.
Research allows you to better understand your customers' needs and interests so you can make the right product or service choices. It can also give you valuable insights about consumer behavior and popular trends.
The first step in implementing your campaign is to select a platform (e.g. Facebook), and then determine where to place your ads. Once you have selected your platforms, make sure that they are correctly set up. Also, decide whether to pay per click or spend money on advertising.
Monitoring – Monitoring lets you see how your efforts are performing. Google Analytics is an analytics tool that tracks traffic flows, conversion rates, customer demographics, and other metrics.
This analysis will allow you to compare your results with benchmarks and past performance levels. This step will guide you on how to improve if there are areas that are not performing well.
Optimization – Optimizing your website means making changes to improve its ability to attract visitors. Your site could be enhanced with new features, or changed in the way that users navigate.
Evaluation – Evaluating your progress lets you see how well your campaign performs. Are there any opportunities for improvement? If so, you might not have achieved your goal. However, if there are still issues that need addressing, then you'll need to evaluate again.
What are some examples for direct marketing?

Direct Marketing Examples include postcards, brochures, flyers, e-mails, etc.
Direct marketing allows you to reach people wherever they are. Direct marketing is the best way for customers to choose your product or service over other brands.
You need to understand what message appeals the most to your target market.
You need to know what your customer wants, and then deliver it.
There are many ways to use direct marketing to promote your business. Direct marketing can be used to promote your business in many ways. You can send out catalogs to potential customers and advertise in local papers.
You could also create a separate mailing list for your customers. With a solid contacts list, you can add new subscribers easily to your list.
Finally, you can ask your current customers if they'd like to receive promotional materials. Sign up for special offers to receive discounts from some companies.
What's the difference between marketing or advertising?

Advertising is a form of communication that promotes products or brands. Advertising typically has a clear call-to-action, such as "Buy now!" You can also click here.
Marketing is another way to communicate the mission, vision and values of your company to potential customers. Marketing also helps build relationships with current customers and prospects.
You might use marketing to tell the world about yourself and your products if you sell footwear online. You could talk about your history, philosophy, and commitment to quality. You could share testimonials from satisfied customers. For people to come to your website, you could offer them a free pair of shoes.
Marketing is all about telling stories. Advertising is about selling products.
These are 3 examples internet marketing.

Internet Marketing can be described as a broad term that covers online activities to promote products and/or services. Internet marketing includes email marketing, social media marketing, search engine optimization (SEO), pay-per-click advertising (PPC), and website design.
This does not mean you need to spend money to make it happen. There are many other ways to earn income that don't require you to spend any money. But, the higher your return, the more you will invest in each option.
The most common form of internet marketing is email marketing. This involves sending emails to potential customers informing them about your company and the latest offers.
Another popular way of advertising is through Social Media Marketing. Social media sites such as Facebook, Twitter, and LinkedIn enable users to share information and interact with friends and family. Businesses also have the opportunity to reach out to their customers and raise awareness about their products and services through these sites.
Search Engine Optimization (SEO), which is a technique that increases websites' visibility on major search engines, can be used to boost their visibility. Webmasters can boost their website traffic by increasing the number and quality of backlinks.
Website Design is the art of designing a website that looks attractive and functions well. Website designers create the website's layout and style. Website designers also ensure accessibility standards are met and that technical specifications are adhered to.
Advertising via Pay Per Click (PPC), where advertisers bid for keywords relevant to their products. Advertisers get paid when someone clicks on an ad. PPC ads often appear at either the top or lowest search results pages.
What are the 5 Marketing Concepts?

These five marketing concepts are:
Branding – A brand is what people think of when they hear your name. It's what people see when they hear your brand name. It is important to have a consistent brand identity across all media.
Positioning: Your market positioning is what you do. How do you describe who you are, and why should anyone care?
Message: This is the message. What is your point Why should someone purchase from you?
Marketing mix – This combines channels, pricing, and promotions to deliver your message to your target audience.
How can you measure success with measurement?
What are the four types of marketing?

Marketing can be divided into 4 categories: Direct Mail Marketing (Traditional Advertising), Public Relations (Public Relations) and Digital Marketing. Each of these categories has different goals and should only be used for specific purposes. These can be combined to help you reach your goals.
Statistics
External Links
How To
How do I determine if my branding efforts are effective?

Ask your customers. This is the best way for you to measure success. Ask them what their opinions are about your brand. What do they enjoy most about your business? What do they hate? What can they do better?
You can also do surveys on social media websites like Facebook and Twitter. You can simply ask your followers how they rate your brand. You can then analyze the results and determine which aspects are most successful.
Customer reviews are also available. People love to give their opinions about a business when they are happy with it. Take the time to read these comments and understand what they think about your brand.
Here are some tips to help you improve your brand.
Be consistent. Keep your marketing materials consistent. Your message must remain consistent across all channels.
Use multiple channels. Promoting your brand should be done via email, social media and websites.
Make sure you're giving your customers what they want. Make sure that you honor your promise of free shipping if you make it available. You could lose customers who expect easy delivery.
Remember, your brand is more that a logo. Your brand is the foundation of everything you do. It is important to take the time necessary to create a cohesive image.
Ask your customers for feedback. The sooner you hear what they think, the better off you'll be.
Test different messages. You might find that one message is more effective than the others. You might have two messages that are very similar, but one receives more responses. Either way, it's good to keep an eye on your stats to see which message is performing best.
Look for ways to improve your brand. Do you have any ideas for improvement? You could upload more videos to your site. Perhaps your blog could feature more customer testimonials.
You need to create a plan. Once you've decided on your goals and objectives, you'll need to develop a strategy for achieving those goals. This involves establishing a time frame for each goal. This includes setting milestones to track your progress.
Measure your results. As soon as you reach your goal, stop measuring. Instead, make a system for tracking your progress over time. It will be easy to track your progress towards your goal.
Repeat! Repeat! Consider hiring someone to help you if your marketing efforts aren't keeping up.
Be positive. Negative feedback should not be ignored. However, it is important to not dwell on it. Focus instead on how you can use this information to improve your brand.
Make the most of technology. The technology has given us many tools we couldn't have imagined. You can use these tools to your advantage. For example, you might create a mobile App for your brand.
Be creative. There's nothing wrong with trying something new. Just don't do it without thinking first.
Have fun. Marketing isn't supposed to stress you. It's sometimes called "funmarketing". You should have fun working.
Know when to quit. If you feel that you have done everything possible, it is okay to quit. You shouldn't give in too quickly. Sometimes, it is necessary to stay with something until you reach your desired results.
Consistency is key to success. Consistency will be your key to success. You should spend some time developing a schedule that will work for your brand.
Be patient. It takes time to build a brand that is successful. It won't happen overnight.
Keep learning. Marketing is ever-changing. Stay informed by attending webinars or reading blogs.
Never stop learning. Even after you reach your goal, there are still things you can learn.
Enjoy the ride. Marketing is fun. Marketing is fun.
————————————————————————————————————————————–
By: Michael Brenner
Title: 13 Biggest Content Marketing Challenges
Sourced From: marketinginsidergroup.com/content-marketing/biggest-content-marketing-challenges/
Published Date: Fri, 04 Nov 2022 14:35:00 +0000