Dialog is at the heart of humanity.
Early in life, communication is taught to us. We learn to communicate with others and to listen to them. Conversations are essential for relationship development. In the B2B world they help to fuel business and exchange crucial information.
However, not all salespeople or business leaders can be available 24/7 to provide support, insight and answers to potential customers or existing customers.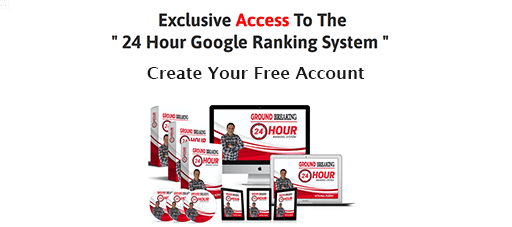 Conversational marketing is changing the way that sales and marketing are done.
B2B marketers traditionally relied on social media and email marketing to reach their audience effectively and efficiently. Both mediums are important but can be difficult to deliver the right message to the right person on the right channel at the right time.
Are you seeing more chatbots and instant messaging on websites? This is Conversational Marketing at its best.
Leading B2B marketers have developed comprehensive conversational growth strategies that are based on real, two-way communication, rather than relying upon the likelihood that someone will open an email or see a post on social media.
Is Real-Time Support Sustainable?

It can, however. Let's talk.
Imagine hiring chat operators and creating a team of customer service representatives. While your clientele enjoys the personalization and human interaction, it is a drain on your company's resources. Your team may be answering the same questions.
This will not last as your B2B business grows and scales.
A solid Conversational Marketing strategy will allow you to tap into prospects' minds, guide leads through the sales funnel, and maintain high customer satisfaction. Chatbots speed up business and reduce operational costs. They are more sustainable because they can handle instant requests, no matter how many people you have. Chatbots are the preferred strategy of B2B professionals to facilitate Conversational Marketing and build one-to-one relationships. 86% of online shoppers prefer proactive customer service. 1
Make it work for your B2B organization

Although it takes time to build strong relationships with prospects and clients, you can begin working toward them now.

These are the three steps to take when creating a Conversational Marketing strategy.
1. Standardize

Your customer service team will likely answer the same questions every day, and from client to client. Growth is dependent on alignment.
You can standardize the information, data and responses that you give clients. This includes context and relevance. This will ensure that you and your chatbot are able to provide the correct answer every time. It will also maintain consistency across the organization and build trust with all visitors.
2. Personalize


A B2B company can make chatbot engagements and website visits personal. Both consumers and businesses want instant responses but also desire human interaction.
Ask your clients questions to make them feel valued. Your clients will feel special if you call them by their name in email or LinkedIn InMail. Make your clients feel special by treating them like the unique individuals they are.
3. Automate


It is a great way to show prospects that you are open to customer service. This level of attention is not possible with every customer service representative.
Chatbots can empower your company by greeting website visitors, qualifying leads and providing real-time answers so that sales teams can concentrate on value-added activities.
The proof is in the preference

90% expect to be able to contact a business via livechat. 2Conversational marketing allows you to interact with clients and leads, offering unique support each time.
64% Internet users believe that a chatbot's best feature is 24-hour support 3 Don't let customers wait to speak with an operator. Modern conversational strategies enable constant connection.
50% of companies will spend more money on chatbots in 2021 than mobile apps. 4 Chatbots offer greater personalization, urgency, and other capabilities.
The future of customer service is not in the numbers. Create a conversational growth strategy that is modern and relevant to your B2B customers and organization. You and your sales team cannot do it all. Get in touch if you need assistance with setting up a Conversational marketing strategy and tactics.

Sources

Deyo, Kristen. How to Increase Your Conversational Marketing Strategy Using Chatbots, Business2Community (October 21, 2020).
Levy, Jason. How to Create a Conversational Growth Strategy Revenue River (May 1, 2019,).
Jovic, Danica. The Future is Now – 37 Fascinating Chatbot Statistics and Small Biz Genius (November 20, 2020).
Panetta, Kasey. Gartner Top Strategic Predictions for 2018 and Beyond, Gartner (November 5, 2019,).
Marketing Insider Group's post How to Create a Modern Conversational Growth Strategy first appeared on Marketing Insider Group.
————————————————————————————————————————————–
By: Mark Schmukler
Title: How to Build a Modern Conversational Growth Strategy
Sourced From: marketinginsidergroup.com/content-marketing/how-to-build-a-modern-conversational-growth-strategy/
Published Date: Wed, 27 Oct 2021 14:00:49 +0000
Did you miss our previous article…
https://internetlib.org/confidence-and-giving-feedback/