With over 500 million users and growing all the time, your target customers are probably on Pinterest.
To help catch us up on all the latest strategies and best practices for getting more traffic, more sales, more leads from Pinterest is our resident Pinterest marketing expert, Kate Ahl from SimplePinMedia.com.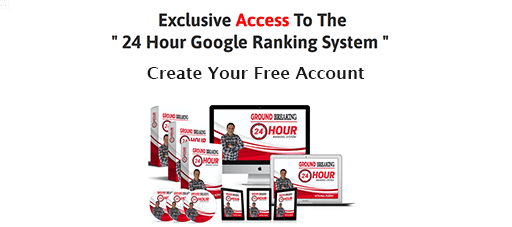 It's been a couple of years since I last spoke with Kate and a lot has changed on the Pinterest platform.
The user base has doubled, they've released new pin formats, and I'm actually starting to see some signs of life from my own account. Which I'd kind of written off for a while to focus on SEO instead.
Tune in to hear:
what's working on Pinterest right now
how to optimize your content for Pinterest search
some cool things coming to the platform around selling your own products
What's Working on Pinterest Right Now?
"2020 was a huge explosion of Pinterest with everybody home. What we saw explode was video and the introduction of story pins," Kate told me.
Kate said that during the pandemic, Pinterest has seen a huge surge in new users. The platform has almost doubled in size in the last year alone and now has almost 500 million users worldwide.
She said the reason for this is that Pinterest provides an escape from world events, media, Facebook threads, and the other places filled with all the same news during the pandemic.
Story pins are fairly new to Pinterest and are working really well right now. It's an interesting pin format because story pins don't link out as static pins do, and they live forever once pinned.
Looking forward to 2021, Kate said Pinterest announced they are going to be pushing video content more, along with shopping integrations.
Types of Videos That Are Working Well
Kate said the types of videos that are working well are short, "poppy" videos that are less than 90 seconds long.
Pinterest has always been a place where people share their ideas and creativity. People are taking that same mindset and turning ideas into short, engaging videos.
It's also a great way to drive traffic over to your site. Kate said people are using video to create teasers and get people to click over to their sites to find out more.
Kate said the best formats for video are 2:3 ratio and square. Some people are also repurposing TikTok videos and getting some good engagement with them.
Creating Videos for Pinterest
Being able to quickly and easily create video is what's holding most bloggers back, Kate explained.
Even going back to just 2019, Kate was helping her clients produce videos using AdobePro and it was a time-consuming process.
Now, there are some great phone apps that make video creation easy. If you want to check one out, Kate said most bloggers are using an app called Jumprope.
She recommends going with 2:3 video type if possible as that format is seeing the best engagement. However, if you can only produce square format, then go with that.
The important thing is to start experimenting with videos and getting some uploaded to Pinterest.
As for video content, Kate recommends opening up with a question to hook the viewer.
Using the example of my 99 Side Hustle Ideas post, if I were to make a video for this article Kate said she'd open with a question sliding across the screen saying:
Did you know you could make money this way?
She said I should then pick 4-5 of the most obscure side hustle ideas to pique the interest of the viewer as they watch the video.
Kate also said it's important to put a clear call-to-action at the end of the video asking the viewer to click the link below, or telling them where they can find out more.
This is because they can't click on the video to go to your site as they do an image, that will just pause the video.
Scheduling and Board Pinning Tips
Kate said it's important you pin your videos to the most relevant boards, just as you would with static pins.
Doing so helps Pinterest's algorithm know what your pins are about, and who to show your videos to. It also increases the chance of Pinterest showing more of your related content from those boards.
Another tip she shared is to upload videos natively to the platform. When using scheduling tools, Kate has found that they don't always grab the opening caption as a thumbnail. This can affect your click-through rate.
Story Pins
Pinterest first released story pins back in 2018. They've gone through a couple of iterations since then, and in June of 2020 Pinterest released story pins again.
This time, however, in an effort to keep people on Pinterest longer and clicking away less often, Pinterest changed how story pins work.
People can no longer click them and go directly to your site as they do with static pins.
Kate also pointed out that Pinterest story pins are not the same as the stories you see on Instagram, Twitter, or Facebook.
Pinterest users are far less interested in you and your personal life than users on those other platforms. They're much more interested in finding solutions to problems, seeing how things are created, and looking for tutorials.
Creating Story Pins for Pinterest
Kate explained that story pins are created from a series of cards. Basically, this means you build a story by adding up to 20 images or videos.
Taking the same example of using the 99 Side Hustle Ideas post, Kate said she'd use the following format to create a story pin for that post:
The first card would be the title card with the question to hook people.
The next 5-8 cards would be the obscure side hustle ideas.
The last card will be the call-to-action asking people to go to my profile or search out the title of the post and look for Side Hustle Nation on Google.
Because Pinterest no longer allows outbound links on story pins, the CTA is very important. It's also a good idea to check your Pinterest profile is up to date as you'll be sending people there.
Kate said she's seen a huge increase in both organic traffic and clicks coming directly from profile pages as a result of story pins and using this CTA.
The best part is that you can create story pins inside Pinterest. Just click the "Create" button at the top of the screen, then select "Create story pin".
Video Profile Images
On the topic of updating profiles, within the last year, Pinterest has also added the ability to add video profile header images.

If you want to see a great example of this you can check out Simple Pin Media's Pinterest profile page here.
Kate took one of the videos from her site and chopped it down to under a minute. It does a great job of visually explaining what her site is all about and is a nice touch.
Optimizing Video and Story Pins for Pinterest Search
A lot of Pinterest users type in keywords and search for content within Pinterest. So, it's important you properly optimize your pins for search.
Kate said the title of your pin is the most important ranking factor. Think carefully about the keywords you want to use and include them in your title.
She also said that if you have static pins that are already doing well for you, turn those into story pins. Kate has had a lot of success herself by doing this.
If you're stuck on what keywords to use, Pinterest has a new tool called Pinterest Trends. Here you can see the keywords that are trending on Pinterest, and you can break it down by US, Canada, and UK visitors.
Another tip Kate shared is to use your keywords when adding text to the first slide of a story pin and on your static pins.
Pinterest uses visual search recognition and can read words on pins. Keep everything keyword relevant, and don't use words on your images that will go out of date – like using the current year in your text.
More Pins Doesn't = More Clicks
Kate said in late 2018 Pinterest announced they wanted "fresh" images. Bloggers took that as meaning more, unique images, and would create dozens of images per post.
In late 2020 Pinterest came out and said that in fact, one image per URL is a "fresh" image. You can still make more than one image per post, but Kate said the first image you pin is by far the most important one.
Pinterest is more diverse now than it's ever been. Instead of pinning upwards of 15 static pins a day, Kate said you're better off pulling back to 5-10 pins a day and creating a mix of static, video, and story pins.
Using Pinterest Analytics
Kate said Pinterest analytics has changed a lot in recent years. It's become a lot more detailed and useful, and you can use the built-in analytics platform to improve your metrics.
One of the paths Kate follows with clients to establish how they can better use their Pinterest traffic is:
Looking at the outbound clicks and identifying where Pinterest users are moving from Pinterest to their site
Looking at how much time are they spending on the page they're landing on
Thinking about ways to continue to engage with those visitors once their own a client's site
Depending on how a site is monetized, Kate looks for ways to more money from those Pinterest visitors landing on those pages.
Another thing Kate uses Pinterest analytics for is to filter on the best-performing pins in the last 30 days.
This gives her a good idea of which topics and keywords are performing well. Kate then recommends writing more content around the topics that are already doing well to capitalize on this momentum.
A new analytics tool Pinterest has rolled out recently is called "Conversion insights". This enables you to add a Pinterest tag to visitors that are visiting your online shop.
This way, you can put a monetary amount on how much money you're making from Pinterest traffic if you're running an online store.
Pinterest Image Best Practices
Pinterest has said in the past that pins with people's faces get fewer clicks. Kate said this isn't as true today, however.
If you're in a niche where it's normal to have someone's face in the shot, like fashion, then you should go ahead and do it.
Generally speaking, Kate said not to include faces and other personal images in story pins though.
Unlike Instagram, Pinterest users are not interested in personal stories. They're looking for value, answers to their questions, and information.
Adding arrows and boxes to highlight CTAs are helpful and will increase click to your site. If you're trying to drive people to get a guide or an ebook, for example, add a box with "click here to get the guide" on your image.
Scheduling Tools
Scheduling tools are a great way to save time. You can use them to schedule any number of pins to be pinned throughout the day for weeks or months in advance.
Some of the scheduling tools Kate recommended are:
Tailwind – They've recently added a new feature called "Create" enabling you to create pins using the app as well as schedule them.
Canva Pro – Canva is the go-to design tool for creating pins. They recently added scheduling capability for Instagram and Pinterest.
Plannerly
Later
Which tools you use will come down to personal choice. Kate uses Canva to create her pins, and Tailwind to schedule them.
Using Pinterest for Ecommerce
"They really, really want to invest a lot of resources into the shopping integration this year," Kate told me.
Back in July 2020, Pinterest launched a "verified merchant" program. Sometimes you'll notice a little blue checkmark next to a profile, this means that account has been verified as a merchant.
Verified accounts have a "shop" tab on their profile. They're able to upload their catalog of products, usually via the Shopify integration Pinterest has enabled.
Catalogs of products update daily to reflect the latest inventory and pricing. Pinterest users can view products, but Pinterest does not intend to handle the shopping cart side. All transactions will take place on the vendor's website.
What's Next?
Kate has The Simple Pin Collective, which is her Pinterest marketing membership program. She's also working on a membership program called the Ads Society, which will focus on the paid ad side of Pinterest marketing.
Kate's #1 Tip for Side Hustle Nation
"Keep your blinders on and focus on your business."
Links and Resources from this Episode
SimplePinMedia.com
The Simple Pin Collective
Simple Pin Ads Society
TheTrafficCourse.com
Simple Pin Media Pinterest Page
Side Hustle Nation on Pinterest
Jumprope (iOS | Android)
Headliner.app
Pinterest Trends
Tailwind
Canva
Plannerly
Later
Sponsors
Skillshare – Get a free trial of Skillshare Premium Membership, with unlimited access to 30,000+ on-demand classes!
Want More Side Hustle Show?
Find The Side Hustle Show in your favorite podcast player app, or listen in right in your browser.

Pin it for later: