courtesy of marketinginsidergroup.com
Introduction
Change is inevitable in the world of digital marketing, especially when it comes to social media. Gone are the days of generic content. Users now expect authenticity and community-driven campaigns. In this article, we will explore the top social media trends of 2023 and provide strategies to enhance your brand's uniqueness, visibility, and bottom line.
Edutainment: The Fusion of Education and Entertainment
Edutainment refers to content that educates and entertains the audience simultaneously. On social media, this trend takes the form of engaging and informative content. Platforms like TikTok, Instagram, and YouTube prioritize this type of content due to its inherent engagement. By conveying valuable information in a fun and captivating manner, edutainment grabs and retains users' attention.
The Rise of Video Content
Social media platforms are experiencing a surge in video content consumption. From short-form videos on TikTok and Instagram Reels to long-form content on YouTube and Facebook Watch, video has become the most consumed form of content. Marketing statistics reveal that 86% of professionals already use video content as a marketing tool. Videos are more engaging and can convey emotions, stories, and information better than text or images alone. As a result, platforms prioritize video content, providing brands with increased visibility.

The Evolution of Creator Economies
The independent content creator ecosystem is expanding rapidly. Influencers and artists monetize their skills and passions on platforms like YouTube, TikTok, and Patreon. Creators can now earn directly from their content, collaborations, or fan contributions. Social media platforms offer various monetization tools, enabling content creators to cater to specific niches and build loyal communities around specialized content while monetizing their skills.
courtesy of marketinginsidergroup.com
The Power of Employee Advocacy
More companies are encouraging their employees to promote the brand on their personal social media channels. By sharing positive news, stories, and insights about their workplace, products, or services, employees can amplify a brand's reach and credibility. Content shared by real employees is perceived as more genuine, and collectively, employees have a larger social reach than a brand's official channels. Employee advocacy boosts morale, fosters a sense of belonging, and instills pride in the workplace.
Social Media as an Online Shopping Experience
Social media has evolved from a content-sharing space to an integrated online shopping experience. Platforms like Instagram, Facebook, Pinterest, and TikTok offer features that allow users to discover, explore, and purchase products within the app. Users can seamlessly transition from discovering a product in a post to making a purchase without leaving the platform. Social media's visual nature also makes it ideal for showcasing products and creating personalized experiences based on user preferences and behavior.
User-Generated Content (UGC) for Authenticity
User-Generated Content (UGC) refers to content created by unpaid contributors, often fans or users of a brand. UGC, such as tagged photos, reviews, or fan-created content, is perceived as more genuine and unbiased compared to brand-produced content. Customers trust peer reviews and testimonials above all other forms of traditional advertising. Unique and creative UGC has the potential to go viral, significantly expanding a brand's reach and fostering community engagement. Additionally, UGC reduces the need for high production costs.
The Rise of LinkedIn as a Content Platform
LinkedIn is witnessing a growing number of professionals and thought leaders actively creating and sharing content. With features like LinkedIn Articles, Newsletters, and native video, the platform encourages more users to become content creators. LinkedIn offers access to a network of professionals, making it ideal for sharing industry insights and establishing oneself as a thought leader. LinkedIn content that provides value often sees higher engagement rates compared to other platforms, making it suitable for lead generation and networking.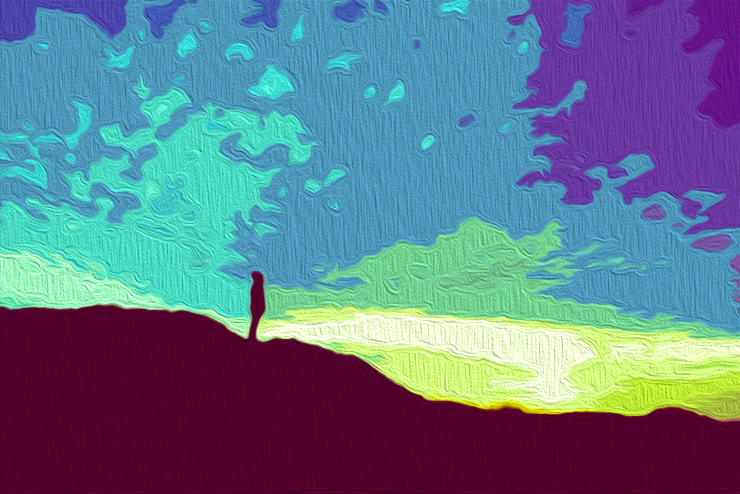 courtesy of marketinginsidergroup.com
Personalization for Deeper Connections
Brands are now focusing on building deeper connections with their audience by analyzing individual preferences and needs. Personalized content resonates better, leading to higher engagement rates and conversions. Modern consumers expect brands to understand their preferences and deliver personalized experiences that make them feel valued, fostering brand loyalty.
The Integration of Artificial Intelligence (AI)
Artificial Intelligence (AI) has become a part of social media trends. AI-driven tools, such as chatbots, content recommendations, image recognition, and predictive analytics, enhance user experiences and optimize brand strategies. Chatbots provide instant responses, improving customer service. AI can also predict future trends or user behaviors, allowing brands to be proactive in their strategies.
Gated Content for Lead Generation
Gated content refers to online materials that require users to provide information or take specific actions before accessing the content. On social media, this might appear as exclusive content available only to members of a private group or followers of a specific account. Gated content is an effective tool for collecting valuable user information, which can be used for future marketing campaigns to generate leads. Users perceive gated content as more valuable and exclusive, making them more willing to exchange their details for access.
SEO Practices on Social Media
Keyword research and Search Engine Optimization (SEO) are no longer limited to improving website visibility on search engines like Google. Social media platforms now have sophisticated search functionalities, making it crucial to optimize content for search. Brands need to stand out amidst the volume of content on social media, and SEO practices aid in achieving better visibility. Optimized content caters to user intent, leading to better engagement rates.
courtesy of marketinginsidergroup.com
Conclusion
Staying on top of the latest social media trends allows brands to position themselves at the forefront of digital engagement. Each trend offers unique opportunities to connect with audiences, enhance brand visibility, and drive business growth. By understanding these trends and embracing them, brands can craft strategies that resonate with modern audiences, fostering lasting relationships and ensuring continued success.
If you're looking to increase traffic to your site through quality, consistently published content, our SEO Blog Writing Service can help. Contact Marketing Insider Group today for a quick consultation and learn how we can assist your business in earning more traffic and leads.
Lauren is a writer for Marketing Insider Group, a highly-rated Content Marketing Agency. Connect with her on LinkedIn to stay up-to-date on all things MIG.
Subscribe to our newsletter for valuable insights and receive a FREE bonus: "Content Marketing ROI Formulas and Calculations" that you can use today!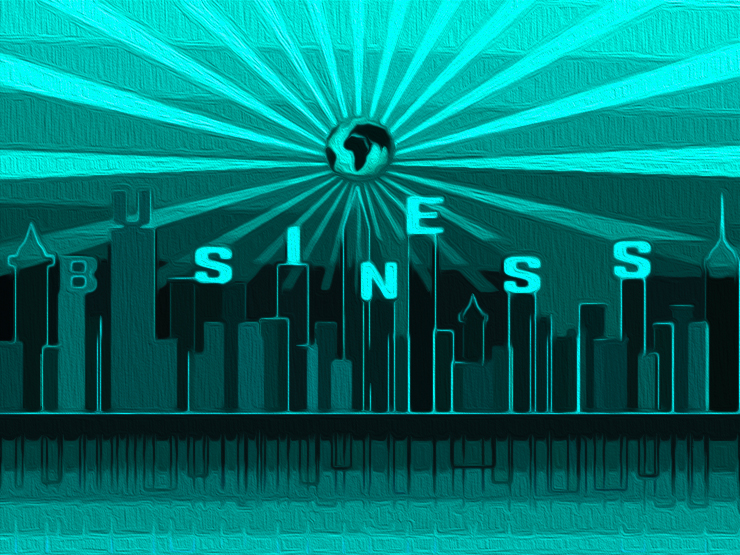 courtesy of marketinginsidergroup.com
Discover our Done-For-You Content Marketing Strategy and SEO Blog Writing services to grow your business.
Frequently Asked Questions
What is the difference between advertising and marketing?

Advertising is a form or communication that promotes products, brands, and services. Advertising often includes a call to action such as "Buy Now!" Or "Click Here."
Marketing, on the other hand is a way to communicate your company's vision, mission, and values with potential customers. Marketing helps to build relationships with prospects and customers.
Online sales of shoes can be a great example of marketing. You may use marketing to tell a story about you and what you have to offer. You might talk about your background, philosophy, or commitment to quality. Perhaps you could give testimonials from happy customers. You could even organize an event in which you give away shoes for free to encourage people to visit you website.
Marketing is simply telling stories. Advertising is about selling goods.
Social Media Marketing allows you to promote your company online. It's a great way to build brand awareness and generate leads. Here are five methods to leverage social media marketing to increase your business.
Create a Facebook Fanpage – This allows customers to interact directly via Facebook. Upload photos, videos, as well as other files.
Twitter Promote Your Business – Twitter offers a great way to share information and connect people. Use hashtags to increase visibility.
Upload Videos to YouTube – It is very popular to upload videos because people enjoy them. If they like what they see they might click to visit your site.
Host Live Event – Hosting live events will allow you to meet face to face with potential clients. They can ask any questions about your services and products.
Respond to Customer Reviews – Positive reviews help build trust with your clients and encourage repeat purchases. React quickly to negative comments.
What are the major types of marketing?

Marketing is the act or communication of ideas, values and messages to consumers. These days, we often hear the term "marketing" being used interchangeably with advertising. Marketing goes beyond advertising. Marketing is all communication that promotes and markets a product or service.

Marketing is made up of three components: promotion, branding, and distribution. The company's brand is how it identifies with its target audience. Promotion refers to attracting attention for your brand through paid advertising, promotions and other public relations activities. Distribution is how you get your message across to your target audience. Although distribution can be done using traditional methods like television, radio or print, it is now easier with the advent of new technologies.
What are some direct-marketing examples?

Direct Marketing Examples include postcards, brochures, flyers, e-mails, etc.
Direct marketing is a great way to reach people anywhere you are. It is the best way to reach customers who already prefer your product or services over others.
You should know which message will appeal to your target market the most.
It is important to understand your customer's needs and give it to them.
Direct marketing is a great way to promote your brand. For example, you could send catalogs to potential customers or advertise in local newspapers.
Another option is to create a unique mailing list of your existing customers. You can easily add subscribers to your existing customers list if there is a good database.
You can also ask current customers if you'd like to send them promotional materials. Sign up for special offers to receive discounts from some companies.
Is there any risk associated with digital marketing

Yes, digital marketing comes with risks.
First, be careful what you post on social media.
You must ensure that your content does not infringe any intellectual property rights of others.
If you don't monitor your online presence, you could lose control of your brand image.
Last but not least, identity theft may occur if someone uses your personal details without you being present.
How to Protect Your Online Reputation:
Be Careful About What You Say On Social Networks
You must ensure that all content is original and does not infringe on any other person's intellectual property rights
Monitor Your Brand Image
Use strong passwords
You should not use personal information without permission
Report Unauthorized Activities Immediately
Don't Post Photos Of Yourself Or Others In A Disturbing Way
Never divulge any Social Security Number
Stay up-to-date with the most recent news
Avoid Scams
Choose a Secure Password
Always Be On The Lookout for Updates
Do not share too much information
Pay attention when you give out credit card numbers
Send money via EMail.
Look out for fake websites
Remember that bad reviews can cause problems for your business
You should regularly check your credit reports
Be vigilant about your privacy settings
Ask someone who knows you well before sharing something
Statistics
External Links
How To
How to get your Google Digital Marketing Professional Certificate

Google offers a free course online called Search Engine Optimization (for beginners) This is a fantastic way to learn about optimizing your website for search engines, such as Google.
The course covers SEO topics such page titles, metatags, internal linking and site speed. If you already have a website, these lessons will help you improve its performance.
You will receive a certificate after you have completed the course. This certificate is valid for 2 years and will allow you to add "SEO" to your LinkedIn profile.
When you finish the course, you also earn 10 CPE credit. Most colleges and universities accept these credits.
Google Certified Partner (GCP), a paid certification program, is also offered by Google. To be GCP certified, candidates must pass rigorous exams and submit evidence of their experience.
————————————————————————————————————————————–
By: Lauren Basiura
Title: The Top Social Media Trends of 2023
Sourced From: marketinginsidergroup.com/content-marketing/11-real-social-media-trends-for-2023-what-insiders-wont-tell-you/
Published Date: Tue, 29 Aug 2023 10:00:07 +0000