Simply put, the sharing economy is a new model of economics that relies on peer-to-peer networks. It is simple as it sounds: strangers share everyday goods and services via the internet.
Consumer-driven businesses in the sharing economy can save buyers time, money, and space by reducing the "hustle" of the daily grind. You can find a pet sitter with Rover, an Uber ride to the airport, or just a parking spot (Yes! These companies give regular people more control over almost any industry.
Each week, new tech start-ups in the sharing economy are popping up. They're also taking a substantial share of traditional counterparts' revenue. Reuters reported that AirBnb accounted for 18% U.S. lodging revenue for 2020, surpassing both the hotel industry as well as online travel agents sites like Expedia.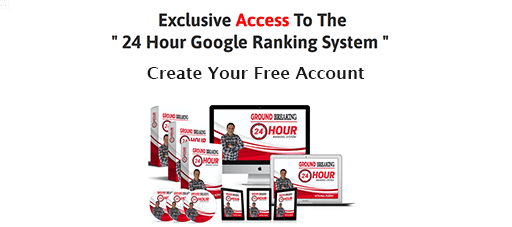 The sharing economy has revolutionized the world of consumerism and allowed for new multi-million-dollar businesses to flourish overnight. How can traditional businesses benefit from the sharing economy? These are five marketing lessons you can use in order to learn from the sharing economy.


Quick Takeaways



Co-creation can bring people together.
Encourage loyalty and empower your customers
Sharing is a social activity – Integrate social media to build trust between your buyers.
Get feedback from users to create the perfect website.
Community awareness can help you grow your business.
1. Co-create

Resilient communities are at the heart of many successful sharing economy companies like Uber and AirBnb. People come together to create something that is valuable for all. This is a great opportunity for traditional businesses to learn by working with customers in a collaborative manner to bring in new perspectives and ideas.
Co-creation places the human experience at its center. Crowdsourcing can be used to stimulate customer participation and product innovation. This creates loyalty among your customers and gives them the feeling of being part of something. This is what we all want, right? Starbucks has a program that allows customers to nominate new coffees.
Open-source platforms are often used by tech companies to encourage innovation and participation. In the sharing economy, co-creation can be a powerful tool for branding. Consumers who become co-creators of a brand experience are more likely to purchase from the brand.
2. Build Trust

The currency of the sharing economy is trust. A brand that empowers its customer is the foundation of this trust. How trust consumers place in your brand is a key factor in whether they choose sharing over traditional buying.
To build authority and trust with customers, you can use customer reviews and other community-building strategies. These reviews can be extremely helpful and help you to anticipate and resolve issues. They create a sense of belonging for the customer and encourage them to engage with you. They are a valuable resource for businesses in helping us understand what motivates buyers.
People must trust strangers in the sharing economy. Social proof and peer reviews can be leveraged by marketers to build trust with customers on a grassroots level.
3. Integrate Social

Social integration is becoming a key element in brand engagement and discovery. Sharing is convenient. They also switch because sharing is a social exchange.
It takes effort to build a network of brand advocates. Every brand experience should be social. Customers can share and engage with each other, creating a shared identity.
Studies have shown that consumers are more likely to trust the platform if they feel like other users on it are emotionally present. Trust empowers customers.
4. Create a great website

Here are some tips from the top sharing economy websites. These sites are engaging because of their peer reviews, simplified navigation, local info, and the use maps, imagery, and video.
Accessibility and convenience are the key ingredients of the sharing economy. Access to your products and services via your website is essential. To do this, optimize your site for various devices.

We've all been there. You pull up a website on your phone, and it's frustrating to navigate or even to read.
You can use customer feedback to help you figure out the best experience. Consider what features can distract you and what features will enhance your experience. Challenge assumptions! Use our ultimate website launch checklist.
This can be done by simply sitting down and mapping out the user experience and administrative experience. You will have a complete blueprint for your entire product, which is your website. This allows you to plan ahead and avoid making mistakes after the website is up and running.
The following video will help you if you don't have the technical skills. There is also a crowdsourcing platform available for web development.
5. Communities with Micro-Targets

The sharing economy is local; it creates business by building community awareness. Many large companies don't invest enough time in community engagement to be successful sharing economy brands. Spend time in your community to tell your brand story and create brand-building campaigns within your targeted communities.
Businesses in the sharing economy are fueled by location data and analytics. Businesses can use geo-location analytics to identify market trends and plan for the future. Let's take, for example, a sneaker business. If you see a high number of shoe shops in a particular area, it means that people have to travel to X, Y and Z to purchase their shoes. You can then determine the location of another store.
Rapid re-urbanization is causing more people, especially millennials, to move out of the suburbs into the cities. The sharing economy is more accessible because of the increasing population.
Delivery services that use a shared economy model like DoorDash or GoPuff need to be able to access location-based analytics because more people are working remotely or have hybrid schedules.
Keep your mind open.

Instead of seeing the sharing economy negatively, look at it as something that you can learn from. Leaders and visionary businesses who are open to building new business models that leverage this new economy can take advantage of peer-to-peer networking. How can you tap into the sharing economy
Are you willing to learn from the sharing economy and create a new business model? The hardest part is always figuring out where to begin. You can get help by visiting our SEO Blog Writing Services. Or, you can request a consultation for free here.
Marketing Insider Group published The 5 Essential Marketing Lessons from the Sharing Economy.
————————————————————————————————————————————–
By: Kelsie Feeney
Title: The 5 Essential Marketing Lessons From The Sharing Economy
Sourced From: marketinginsidergroup.com/strategy/marketing-lessons-sharing-economy/
Published Date: Fri, 20 May 2022 14:00:00 +0000
Did you miss our previous article…
https://internetlib.org/?p=4402