B2B companies can benefit from account-based marketing (ABM). ABM is about identifying, obtaining and marketing targeted, high-value accounts. It also involves communicating directly with business leaders and executives who have the authority to make large contractual or purchasing decisions.
ABM suits the B2B market by targeting decision-makers from the beginning, filtering out unqualified prospects, aligning sales and marketing on strategy, content and engagement for each account. ABM allows for a quicker turnaround of qualified leads, highly targeted campaigns and builds trust with decision-makers in the B2B space.
ABM ensures that your money is only used for the highest quality leads. This means you have shorter sales cycles, better lead nurturing strategies, and better alignment between marketing and sales. ABM is most beneficial to the following industries:
Healthcare & Life Sciences
Software & Technology
Commercial Business Services
Manufacturing
Industrial Services
These are the top indicators that account-based marketing should be tried by your business.

Your products and services are targeted at a narrow audience.

ABM can be a great strategy if you already have a list of companies that you want to do business with. The more specific your target is, the better ABM will work. It's easier to target the companies you are interested in and create a targeted, successful campaign.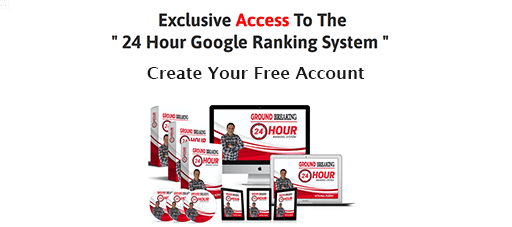 Your ideal target begins with looking at your customers and sharing data about their spending habits with you. Take a look at what your customers spend their money on and how high is your retention rate. This will allow you to paint a clear picture of your ideal customers, strengths and weaknesses. It will also help you improve your business.
Be sure to update your data and then get in touch with people looking for your products or services.
The top 20% of your customers are the most likely to generate revenue.

ABM will yield a greater return on your investment (ROI). ABM can be used to increase the revenue of top 20% of your customers. This is because if you spend a lot of time on cross-selling and upselling with your existing customers, your marketing budget will be much lower. Instead of wasting resources trying to sell to prospects or smaller customers, expand the accounts of your top clients to earn more.
This type of account expansion is common in B2B companies. It can be seen in product launches, cross-sales following acquisitions, company-wide expansions and updated branding. Although the revenue comes from an existing customer you can make more by offering them bigger and better products and services.
Remember that your ABM success will be greater if you target and sell to smaller clients than to larger clients. Your ABM success will be strengthened by retaining high-value clients.
A long sales cycle is necessary for your product or service.

ABM works best for companies with a longer sales cycle. Because of the long-term nature and complexity of B2B products and services, many have lengthy sales cycles. This is because they are complex. ABM can reduce the time it takes to convert leads.
ABM is a great way to ensure your product or service sells well over a long period of time. ABM eliminates the need to guess as you wait for marketing leads to pay off. Instead, you want to make sure that your marketing efforts are focusing on customers who have real potential.
Reach key decision-makers in your target accounts.

It is one thing to know who you want to target, but it is quite another to be able to reach decision-makers. It can be difficult to reach key decision-makers. Partnering with an agency that is equipped can help. Sagefrog, for example, uses RollWorks and other ABM tools to offer our B2B customers an ABM platform that suits their needs.
Your company has the resources necessary to support your ABM efforts.

Be sure to be ready to invest in both third-party marketing and expert resources before you jump in. You will get the best out of ABM if you invest in experts. Their efficiency and expertise will maximize your chances of success. A digital agency can help you develop your ABM strategy, content and project management. This will ensure that you get results and ROI.
ABM is only possible if your sales and marketing teams are on the same page. Marketing is responsible for setting goals and creating content. Sales should be focused on outreach, executing strategies, and getting feedback. Account-based marketing won't work if both teams don't align and are working toward the same goals.
Sagefrog can assist you in launching an account-based program. Sagefrog can help you with your account-based marketing program. Read our infographic "6 Ws" and get in touch with Sagefrog today.
The post Account-Based Marketing: Is it Right for You? Marketing Insider Group published the article first.
Frequently Asked Questions
How much money should I budget for my first digital marketing campaign?

It all depends on what type of campaign you want to launch. It can cost between $50-$100 to launch your first campaign.
Advertising space can be purchased on search engines such Google and Bing. These ads cost approximately $10 per click.
Banner advertisements can be placed on websites. This will help you attract new customers and return them to your site.
You can also find a freelancer that will design your banners. Freelancers usually charge between $20-$30 per hour.
After you've created your first ad you can start tracking the results. There are many tools for tracking analytics that you can download from the internet.
You can also manually track data. To collect information about your campaigns, you can keep a spreadsheet where you record each metric (such as clicks, impressions, etc.)

You can then determine whether your campaign was a success by collecting these data.
If you don't find one that works, you can experiment with different techniques until you find one.
What are some examples in indirect marketing?

To promote your business, think about indirect marketing methods. One way is to encourage people on social media to share pictures of yourself using your product. This could spread awareness of your brand.
If you own an auto repair shop, you could post advertisements in local papers encouraging readers to take their cars to your garage instead of going to other shops.
Another example is to send coupons to customers via e-mail or place ads on bulletin boards at public locations.
Because it isn't expensive, indirect marketing works well.
It takes time to build trust between people so be patient when you promote your business.
Also, you need to monitor how effective your campaigns perform. Try measuring the number of leads generated from each method.
This will allow you to see which methods are most effective for your business.
What are the four types of marketing?

Marketing is divided into four categories: Traditional Advertising, Direct Mail, Public Relations, and Digital Marketing. Each of these categories has different goals and should only be used for specific purposes. This will allow you to combine them and reach your goals.
Statistics
External Links
How To
20 Innovative Affiliate Marketing Techniques to Try in 2022

Affiliate marketing could be a good way to make some extra money online. Affiliate marketing is also one of the easiest ways to start because you need to sign up for an affiliate network such as ShareASale or Commission Junction and then place links on a website or blog. The commission you receive when someone purchases from one of those links will earn you a commission.
Here are 20 ways to market your affiliate business in 2022.
Make a Content Calendar
Google Adwords
Start your podcast
Join A Blogging Network
Make an email list
Reviews get paid
Become An Influencer
Offer Free Trials
Launch a Membership Site
Sell Products On Amazon
Write Articles
Start a YouTube Channel
Host Events
Develop A Mobile App
Promote Your Business Online
Run Facebook Ads
Get a Twitter Account
Increase Instagram Followers
Be open with your customers
Long-term, you can earn more money
————————————————————————————————————————————–
By: Mark Schmukler
Title: Is Account-Based Marketing Right for You?
Sourced From: marketinginsidergroup.com/b2b-marketing/is-account-based-marketing-right-for-you/
Published Date: Mon, 31 Oct 2022 09:30:19 +0000