The Essence of Employer Branding
Employer branding is the practice of marketing your company to current and potential employees. It involves shaping how you want to be perceived as an employer and strategically and consistently conveying that message to job seekers and your existing team.
The goal of employer branding is twofold: attracting talent that aligns with your company culture and nurturing high-performing employees into brand advocates who stay for the long haul.
Creating a Comprehensive Employer Branding Platform
To build a strong employer branding platform, start by crafting a compelling Employer Value Proposition (EVP). This statement outlines your company's appeal as an employer, conveying core beliefs about the ideal workplace, the culture you nurture, and the benefits you offer team members.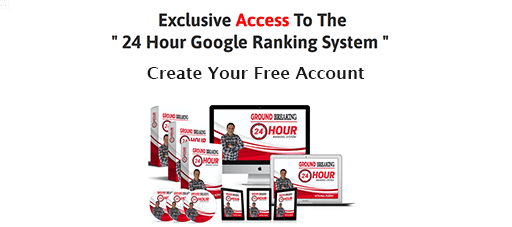 Crafting Your Employer Value Proposition
To develop an EVP that resonates with potential hires and nurtures a positive workplace culture, consider the following example:
Sagefrog believes in a workplace that lets you be the best version of yourself through professional development and personal fulfillment opportunities. Our culture includes training programs, community connections, and a supportive structure that provides growth opportunities, including promotions, management positions, and competitive compensation packages. By joining our team, you're supporting our mission to unlock potential and accelerate success for B2B companies through branding and integrated marketing.
Building a Robust Employer Branding Platform
To build a strong employer branding platform, consider including the following key components:
An inspiring mission and vision
Company story and core values
Employer Value Proposition (EVP)
Why join the team messaging
Employee benefits messaging
Workplace accolades
Employee testimonials
Inside look at the culture
These elements collectively form the foundation of a robust employer branding platform that attracts and retains top talent.
Implementing an Effective Employer Branding Platform
Creating an employer branding platform is only the first step. To realize its full potential, focus on building these five key elements of implementation:
Structure & Support
Trust & Transparency
Employee Advocacy
Recruitment Strategy
Continuous Improvement
Evolving as an Employer
The importance of effective employer branding cannot be overstated. It's not only about attracting talent but also about nurturing a culture that retains and empowers employees. In today's ever-changing job market, staying agile and continuously improving your employer branding efforts is critical to unlocking success.
Ready to enhance your employer branding? Connect with Sagefrog for expert guidance on improving your employer branding and creating a workplace that attracts, retains, and empowers top talent. Contact Sagefrog today to learn how we'll work together to achieve this goal and more.
Frequently Asked Questions
What are the four types of marketing?

Marketing is divided into four categories: Traditional Advertising, Direct Mail, Public Relations, and Digital Marketing. Each goal has a different purpose and should each be used for its intended purpose. These can be combined to help you reach your goals.
What are some direct-marketing examples?

Direct Marketing Examples include postcards, brochures, flyers, e-mails, etc.
Direct marketing helps you reach people at home or on the go. Direct marketing is the best way for customers to choose your product or service over other brands.
You need to understand what message appeals the most to your target market.
Find out what your customer needs, then provide it.
There are many ways to use direct marketing to promote your business. You could mail catalogs to customers, or place ads in local newspapers.
You could also create a separate mailing list for your customers. If you have good contacts, it is easy to add new subscribers.
Ask your customers if they would like promotional material. Some companies offer discounts to those who sign up for special offers.

What amount should I budget to fund my first digital marketing campaign

It depends on the type of campaign you plan to launch. You can spend $50 to $100 on your first campaign.
To get started, advertising space can be bought on search engines Google and Bing. These ads are usually $10 per click.
Banner advertisements can be placed on any website. This will allow you to attract new visitors and keep them coming back to your website.
You can also hire a freelancer for banner design. Freelancers usually charge between $20-$30 per hour.
After creating your first ad for the site, you can track its performance. There are many free analytics programs available on the web.
You can also track data manually. You can also keep track of data manually to gather information about your campaigns.
This data will allow you to determine if your campaign was successful.
You can always try other methods until you find the one that works.
What are the best digital strategies I can do at home for marketing?

Digital marketing can be a great way to reach customers who spend their most time online. It is also an excellent way to generate leads that will help your business.
You can use social media platforms like Facebook, Twitter, and LinkedIn to promote your brand. To send emails out to potential clients or prospects, you can also use email marketing tools.
You have many options for marketing your product or service via digital media.
These channels can be used effectively if you have the right knowledge.
Statistics
External Links
How To
How do I determine if my branding efforts are effective?

Asking your customers directly is the best way to gauge your success. Ask your customers what they think of your brand. What are they most impressed with about your company? What don't they like? What are you doing to improve your business?
You can also conduct surveys on social media sites like Facebook and Twitter. Ask your followers to rate your brand. Analyse the results to identify which elements of your brand are most successful.
Check out customer reviews. People love to voice their opinions when they're happy or disappointed with a business. You can learn a lot from these comments about your brand.
If you're looking at improving your brand, here are some tips:
Be consistent. Keep your marketing materials consistent. Your message must remain consistent across all channels.
Multichannel marketing is a good idea. Promote your brand using multiple channels, including email, websites, social networks, and other forms digital communication.
Make sure you're giving your customers what they want. If you offer free shipping, make sure you deliver on that promise. Customers who expect quick delivery may be disappointed.
Remember, your brand is more that a logo. Your brand represents everything you have to offer. It is important to take the time necessary to create a cohesive image.
Get feedback from your customers. You'll benefit more if your customers give feedback as soon as possible.
Test different messages. You might discover that one message is better than the rest. Maybe you have two messages very similar but one gets more replies. You can monitor your stats to determine which message is performing the best.
Seek out ways to improve the brand. Do you have any ideas for improvement? Perhaps you could add more videos on your website. Or maybe you could include more customer testimonials in your blog posts.
You need to create a plan. Once you've decided on your goals and objectives, you'll need to develop a strategy for achieving those goals. This involves establishing a time frame for each goal. You should also set milestones so that you can keep track of your progress.
Measuring your results is important. As soon as you reach your goal, stop measuring. Instead, make a system for tracking your progress over time. This will help you to know if your progress is steady towards your ultimate goal.
Repeat! Once you have a solid foundation, you will want to build on it. If you're having trouble keeping up with your current marketing efforts, consider hiring someone else to help you out.
Positive thinking is key. Negative feedback should be taken seriously, but not ignored. Instead, focus on the positive aspects of this feedback and how you can make it work for your brand.
Technology is your friend. Technology has given us many new tools that we hadn't imagined. So, why not use them to your advantage? One example is a mobile app you could make for your company.
Try thinking outside the box. It's okay to try something new. Don't try it without first thinking about it.
Have fun with it. Marketing isn't supposed to be stressful. It's sometimes called "funmarketing". Enjoy your work.
When to give up. When you feel like you've done all you can, it's okay to call it quits. Don't quit too soon. Sometimes, you need to keep at it until you get the result you want.
Be consistent. Consistency is the key to success. Make sure you have a plan in place for your brand.
Be patient. It takes time to build your brand. It won't happen overnight.
Keep learning. Marketing is constantly changing. Keep up-to-date by reading blogs and attending webinars.
Never stop learning. Even after you reach your goal, there are still things you can learn.
Enjoy the journey. Marketing is a lot of fun. Marketing is fun.
————————————————————————————————————————————–
By: Mark Schmukler
Title: Employer Branding: How to Attract and Retain Top Talent in Today's Job Market
Sourced From: marketinginsidergroup.com/branding/employer-branding-how-to-attract-and-retain-top-talent-in-todays-job-market/
Published Date: Mon, 23 Oct 2023 09:30:47 +0000