Introduction
Any nonprofit organization will inevitably face a crisis at some point. How the organization handles that crisis can have a significant impact on the public perception of the nonprofit. Therefore, it is crucial to establish a well-defined crisis communications plan in order to effectively address challenges and respond quickly when a crisis arises.
1. Establish an Internal Approval Process
When facing a crisis, there is no time to create a chain of command to approve communications before they are sent out. It is essential to identify key team members who will be responsible for approving messages in advance. This ensures that everyone knows their role and can act swiftly in a crisis. The chain of approval should include the communications or PR manager, media relations officer, CEO or executive director, legal team, and board members if necessary. Each message should be reviewed for accuracy, brand alignment, and consistency.
2. Develop Core Messages
As a crisis unfolds, it is important to develop messages that respond to the situation. These messages should reflect the nonprofit's core values, take accountability when necessary, and express concern for those affected by the crisis. While generative AI can help generate ideas for compelling messages, it is crucial to reformat the suggestions received to ensure they align with the organization's brand and voice.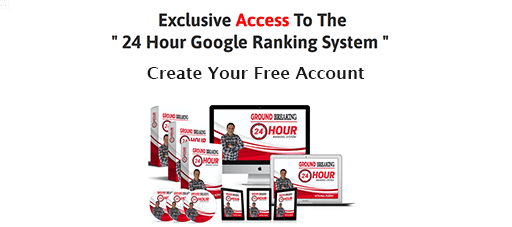 3. Identify Essential Audiences and Communication Channels
Identifying the key audiences that need to be reached during a crisis is essential. This includes internal stakeholders such as staff, volunteers, board members, and beneficiaries, as well as external stakeholders like donors, grant funders, corporate sponsors, government officials, and community members. Tailoring the messaging to each audience and choosing the appropriate communication platforms, such as social media, email, or the nonprofit's website, is crucial to effectively reach each group.
4. Select the Right Spokesperson
Assigning specific roles to each member of the communications team ensures that messages reach all audiences, regardless of their preferred communication platform. The CEO and board members should personally address major donors and corporate sponsors, while the PR manager and marketing team handle ongoing updates for the general public. In times of crisis, it is important for leaders to speak directly to key stakeholders to maintain relationships and provide reassurance.
5. Create Contingency Plans
Crises often come with unexpected challenges. It is important to create contingency plans that address various scenarios and potential hurdles. This includes addressing issues such as communication disruptions due to power outages or the unavailability of designated crisis team members. Being prepared for unforeseen circumstances and having open communication within the team allows for quick pivoting and adaptability.
6. Partner with Expert Consultants
Seeking the expertise of nonprofit communications consultants can provide stability and guidance during times of crisis. These professionals can help with internal analytics, crisis communication strategies, and post-crisis support. Establishing a relationship with a consultant in advance allows them to understand the organization's mission and values, enabling them to provide more effective support during a crisis.
Conclusion
By following these best practices, nonprofits can effectively respond to crises and maintain trust with their audience. Transparency, accountability, and accuracy should be the guiding principles of crisis communications, helping to uphold the organization's reputation and reassure those impacted by the crisis.
Frequently Asked Questions
What are some of the best digital marketing techniques I can do from my home?

Digital marketing allows you to reach customers who spend most their time online. It is also an excellent way to generate leads that will help your business.
You can promote your brand using social media platforms, such as Facebook, Twitter and LinkedIn. You can also send emails via email marketing tools to prospects or clients.
You can also market your product and service in digital media in many other ways.
As long as you know how to effectively use these channels, getting started should be no problem.
What is eCommerce Marketing?

Ecommerce marketing refers to online shopping. It's selling products via the Internet. This includes buying goods from companies to sell them over the internet. This would include selling on eBay if you are an individual seller. It is possible to also start a business and sell goods for profit. You want to make money online selling your products.
Here are some additional details on eCommerce marketing:
It is important to determine what kind of products you wish to sell in order for your eCommerce site to be successful. You should then decide whether you will offer one item (such a book), multiple items (such DVDs and books), or both.
Once you know what you're offering, you'll need to find a supplier. A supplier is the company that produces and sells what you want. If you want to sell greeting cards, for example, you would need to find a supplier who makes and sells greeting cards.
Once you have found a supplier you will need to set up a website that displays the products and allows buyers to buy them. Some suppliers provide templates you can use; others require you to design your template. Once you have a website, you will need to market it. This involves posting articles on forums and websites, advertising on Google Adwords and emailing relevant contacts.
When it comes to marketing your eCommerce company, there are many channels. These include email and search engines as well as social networks and mobile apps.

Email marketing is a smart choice for most companies. It is cost-effective, simple to implement, and produces results. However, generating quality leads requires a lot of effort and time.
Search engine optimization (SEO), a technique to increase a website's rank for specific keywords, is what we call search engine optimization. Link building is the most common way to make pages rank higher on search engines.
LinkedIn and Facebook are important for business promotion. Many people use these sites every day to communicate with friends and family. Posting interesting articles on these sites can help you reach thousands of potential customers.
Mobile apps are also a valuable tool for eCommerce marketers. People love shopping with their tablets and smartphones. An app allows you to reach customers wherever they are.
eCommerce has been a growing business. There are many methods to promote your business. Take your time to choose the right method for you to reap the benefits of eCommerce marketing.
What are the 7 steps of internet marketing strategy?

Internet marketing strategies can be used to reach business goals via online media. The seven main steps include planning and research, implementation, monitoring as well as analysis, optimization and evaluation. Each step is vital for successful internet marketing and should all be completed regularly.
Planning – This involves identifying your target audience, and creating a plan to reach them. Consider who might purchase your product/service.
You can use research to understand the needs and interests of your customers so that you can choose the products or services that best meet their needs. It provides valuable insight into consumer behavior, trends, and other information.
Implementation involves choosing a platform, such as Facebook, and deciding where to place ads. Once you've chosen your platforms, ensure they're set up correctly. You can also decide whether you want to spend money or pay per click.
Monitoring – Monitoring lets you see how your efforts are performing. Google Analytics Analytics allows you to track traffic flows, conversions rates, and customer demographics.
You can compare the results to benchmarks and other performance levels. This step will help you to identify areas that are underperforming.
Optimization – Optimizing the site is about making improvements to make it more attractive to visitors. You could, for example, add new features to your site or modify how visitors navigate it.
Evaluation – You can evaluate the progress of your campaign to determine how it's performing. Are there opportunities to improve? If so, you might not have achieved your goal. If there are still problems that need to be addressed, you will need to reevaluate.
What are the four functions marketing serves?

Marketing is the art or creating demand for products and/or services.
It provides information about the organization's offerings and values, as well as how they impact customers' lives.
Marketing also stimulates interest in an offering, builds awareness of the offering, and ultimately drives action (or purchase) in response to an invitation to act.
Marketing can be divided into four functions.
Creating Demand – This includes developing relationships with potential buyers and convincing them that there is value in purchasing your product or service.
Stimulating Interest: This refers to increasing awareness among consumers about your product/service.
Building Awareness – This refers to making sure consumers are familiar with your product and services, as well as why they might be interested in buying them.
Drive Action – This refers to ensuring that customers purchase your products and services after they become aware of them.
What are the five marketing concepts?

These are the five main marketing concepts
Branding is a way to project a positive image of yourself. It's what people associate with you when they hear your name. You need to create a brand identity that is consistent across all media.
Your position is how you present yourself to your market. What is the best way to describe yourself?
Message – This is the content of your message. What is your point? Why should someone buy from you?
Marketing mix – This combines channels, pricing, and promotions to deliver your message to your target audience.
Measurability – How can you measure your success?
Statistics
External Links
How To
What is your marketing strategy

Are you familiar with the expression, "If they build it, they will follow"?
Well, you're wrong.
Although building something is hard work, it's not enough if you want to attract customers. Internet Marketing Principles are necessary to reach your target audience in order to grow your business.
Internet Marketing Principles refer to the guidelines marketers use in creating websites, blogs, emails campaigns, and social media profiles that generate leads, and sales.
These Internet Marketing Principles can be used to generate traffic, capture emails, close sales, and sell handmade jewelry online.
These are just a few examples of Internet Marketing Principles.
Content is king. You need to create compelling content. Copying content from another source will make you less credible as an information source.
Building trust – People are more likely to trust recommendations from their friends and families than Adsense or advertisements. If you are going to recommend a product, ensure it is trustworthy.
Keep it personal. People prefer talking to people and not robots. Your website must look like a human being and not robotic.
Give value – People will only give away stuff if they feel that they are getting something of value. So, offer them something valuable in exchange for their contact info.
Tell stories. Stories are powerful tools that connect audiences. They enable you to share your story with your audience and help you connect with them.
Giveaways – Give away products to increase brand awareness and build loyalty.
Using call-to-action buttons is important because they prompt users to take action.
Before you launch your website live, make sure to test everything.
Keep it simple. Complexity is better than simplicity. It is best to keep things simple when possible. The simpler your website, the easier it will be to maintain and update.
Clear goals are easier to measure.
Measure everything – It is essential to track your progress toward your goals in order to improve your marketing efforts.
Focus on conversion – Conversion means turning browsers into buyers.
Get feedback. Feedback can help you improve your marketing efforts.
Track your results – Tracking your results allows you to identify areas that could be improved.
Repeat – Repetition creates momentum
Optimize your marketing efforts – Optimization will ensure that your marketing efforts work effectively.
Stay consistent – Consistency keeps your brand recognizable.
Reward yourself. – Rewards encourage you to keep going.
Learn from others. This is one of the best methods to avoid making the same mistakes again.
Never stop learning. Always look for new ideas and techniques.
Think long-term – Long-term thinking is necessary to achieve sustainable growth.
Trust your intuition – Sometimes your intuition is the best tool to help you navigate your way through life.
Treat each day as a trial run. Although mistakes are inevitable they teach us lessons that we wouldn't otherwise know.
Understand your weaknesses – Understanding your strengths and weaknesses gives you insight into how to overcome obstacles.
Do not let failure discourage you – Everybody fails at least once. But don't let failure discourage you. Keep trying again.
Accept risks – Sometimes, it is necessary to take risks in order to move ahead.
Enjoy the ride – It's essential to living happy lives.
Be passionate – Passion fuels motivation.
Remain true to yourself – It's important to establish relationships.
Know Yourself – Self knowledge is vital for self improvement.
Find your tribe. It's important to build a support network of like-minded people.
Make a vision board. Vision boards can be a great tool for visualizing your future.
Ask questions. Questions open the door to knowledge.
————————————————————————————————————————————–
By: Giana Reno
Title: Crisis Communications 101: Best Practices for Nonprofits
Sourced From: marketinginsidergroup.com/uncategorized/crisis-communications-101-best-practices-for-nonprofits/
Published Date: Mon, 02 Oct 2023 09:00:46 +0000