I'm always looking for ways to work smarter and more efficiently, and to that end I took a recent inventory of my online business "toolkit."
Of course many of these will be obvious to you, but hopefully you discover some helpful new resources as well.
The good news? Many of these are free or at least have a free version!
And if you're looking for the definitive guide to online resources named by top entrepreneurs, check out the full collection in my book, Work Smarter.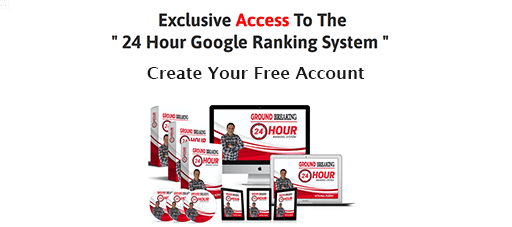 One important note is I didn't start here. I've cobbled together this toolbox over the last 10+ years, and added expenses only as the revenue justified it.
Start scrappy, start lean, and then invest where it makes sense!
There are also a ton of great suggestions in the comments below!
Email Tools
1. Gmail
One inbox to rule them all.
All my email, for all my websites, filters into my main Gmail inbox. I've been using Gmail exclusively since 2005 and this is command central for my biz.
I've created a ton of different filters to route messages to certain folders (and away from the primary inbox) if I don't need to see them right away.
For example, emails:
from service@paypal.com go straight to a folder called "Accounting".
that include the subject line of one of my welcome sequence emails go straight to a folder called "Engagement Replies". (This helps me batch-process my replies.)
with the words "for immediate release" get automatically canned into a folder called "PR Junk".
There are also some Gmail keyboard shortcuts that are probably worth learning to become more efficient in handling your email. The ones I use most frequently are:
r to reply
j and k to toggle to the previous or next email
ctrl + enter to send
Related: Here's a video I made on how to forward your domain email to Gmail.
2. Sanebox
When Sanebox reached out about sponsoring The Side Hustle Show, I decided to give the smart email-filtering software a try myself.
It took a little getting used to and a little bit of "teaching" it right from wrong, but the system is remarkably accurate, and has saved me from over 35,000 messages so far. That's nuts!
Even if those took just a second or two to delete, that still adds up to some serious time.
3. Nudgemail
Nudgemail is a pay-what-you-want (including $0) email reminder system, where you can bcc 2weeks@nudgemail.com (or any other commonly-expressed timeframe), and you'll get a follow-up message in your inbox at that time.
It's super helpful if you need to remember to check on something in the future, like if a deposit actually hit your account, or if now just isn't the right time to deal with a message.
Desktop Productivity
4. ClipX
This is a free clipboard management tool I probably use dozens of times a day without even thinking about it. It stores the last 25 things you've copied and lets you ctrl+shift+v to pick which one you want to paste.
At first I didn't know why I needed this in my life but after using it for a few years I can't go back!
(I think CopyClip is the Mac alternative.)
5. Text Expander
Text Expander is a cool tool that allows you to create custom keyboard shortcuts for commonly used phrases.
For instance, if I type "mc*" (for My Calendar), it will populate:
"My calendar is here:
http://www.meetme.so/nickloper
Grab a couple times that work for you and we'll make it happen."
If I type "sig*" (for Signature), it will populate:
Nick Loper
SideHustleNation.com
If I type "sss", it will populate:
https://www.sidehustlenation.com
I have dozens of these little shortcuts set-up and they save a ton of time. Plus, you feel like a real productivity ninja when you use them.
Free Alternative: Auto Text Expander is a free Chrome browser extension, but naturally, works only in Chrome.
Marketing Tools
6. ActiveCampaign
After shopping a few different email marketing services, including Drip and ConvertKit, I made the switch to ActiveCampaign.
I was with AWeber for years, and have nothing but love for the service and team there, but was looking for something a little more robust.
ActiveCampaign offers some really powerful filtering, segmentation, and automation tools, and actually costs less each month than what I was paying for AWeber.
Click here to read my full ActiveCampaign review.
One thing that's been most exciting is being able to send new subscribers down specific welcome paths based on what they opted in for, and I've seen a huge lift in the engagement rate on those campaigns as a result.
(Previously everyone got the same one-size-fits-all autoresponder sequence, whether they opted in for info related to freelancing, or blogging, or e-commerce. Not the greatest user experience!)
7. LeadPages
I was hesitant to buy LeadPages because I didn't want to commit to another monthly subscription fee, but the results have been outstanding. Within 3 months, I'd tripled the size of my email list.
I use LeadPages in a few different ways. For years, the main feature I took advantage of was their 2-step click-triggered opt-in forms, like the one you'll see if you hit the button below:
I'm a Hustler!
I created episode-specific lead magnets for most Side Hustle Show episodes, and used those LeadPages forms to collect emails and to deliver the requested files.
LeadPages also makes it super easy to quickly create landing pages and thank you pages for specific offers. I've also played around with their text-message opt-in service, but the results weren't amazing.
Still, LeadPages is an essential tool for me.
8. Beaver Builder
Beaver Builder is the drag-and-drop page builder I used to create the Side Hustle Nation homepage and several other common elements throughout the site.
My favorite feature is the ability to create little call-out boxes and embed them into content using shortcode. These are great for affiliate offers, email opt-ins, or really anything you want to visually stand out from the rest of your post.
And then if the offer changes, you can update it in one place, instead of finding every mention across your site.
For example, here's a Beaver Builder module I built to promote The Side Hustle Show, which appears on a bunch of different pages:
Find The Side Hustle Show in your favorite podcast player app, or listen in right in your browser.

There's a free version of Beaver Builder on the WordPress plugin directory with limited functionality, but I've been using the paid product since 2017.
Calendar Management
9. Google Calendar
My Google Calendar runs my day, and I've even started the habit of blocking off larger chunks of time for myself.
After all, if you don't prioritize your day, someone else will do it for you.
10. ScheduleOnce
I use the $5 per month version of ScheduleOnce to handle all my podcast interviews, coaching appointments, and other clients meetings. It syncs easily with my Google Calendar and I can pre-set times I don't want made available.
For example, this year, Tuesdays are the only days that are open for calendar bookings. I stack up all the meetings and recordings that day, and have the rest of the week (usually) free and clear to tackle other projects.
One-time purchase alternative: TidyCal
Website Stuff
11. WordPress
Maybe I'm a little bit of a fanboy, but it's pretty awesome that you can get such a robust website-building framework for FREE, and then add one of thousands of great-looking themes on top of it, also for free. (Or a relatively low cost.)
I'm in my WordPress dashboards all day long moderating comments, writing new posts, adding pages, etc.
If it helps, here's a step-by-step process on how I built a great-looking site in just a few hours using WordPress.
Related: Switching WordPress Themes: My Website Redesign Process, Tools, and Goals
12. WPX Hosting
When Side Hustle Nation outgrew my cheap shared hosting plan, I moved it over to WordPress optimized hosting at WPX Hosting.
The performance and support has been great over there, and traffic is 10x what it was when I switched (and the price has stayed the same).
13. Bluehost
For cheap shared hosting, Bluehost delivers what it promises. New users can get started for as little as $2.95 a month.
I rely on Bluehost for several smaller sites and to set up "vanity" domain redirects like BuyButtonsBook.com (which redirects to my book on Amazon) or SideHustleWebsite.com (which redirects to my tutorial on how to set up a website).
Related: Check out my free video course on how to start a blog.
14. Pretty Link
Pretty Link — actually Pretty Link Lite — is a free WordPress plugin that helps create easy-to-remember redirect links and affiliate links.
For instance, that Bluehost link above is a Pretty Link. I'm not entirely sure what the paid version gets you because I've created hundreds of links in the free version and it seems to be just fine.
It also is handy to create "speakable" links to use on the podcast. Every time I say something like, "Visit the show notes at SideHustleNation.com/rob," that's a Pretty Link.
15. Teachable
I joined Teachable in 2019. The powerful learning management software is a popular choice among course creators for good reason.
I've found the system intuitive to use and customizable for my needs. Previously I would have tried to piece together everything I'd need to host an online course on my own, including:

Private video hosting
A membership or customer login area
Payment processing
Sales pages
But older and wiser, I can see the benefit of an affordable, well-designed, all-in-one solution. I have a couple courses created so far, and may add to the catalog in the future.
16. Zen WP
Zen WP is my on-call "website insurance" service. This WordPress maintenance and support company was instrumental during my last redesign, but it's helpful to have a go-to virtual IT Department for any issues that come up.
Use coupon code VAATENOFF for 10% off any support plan for life!
Graphics and Video
17. Pexels
Pexels.com is where I source a lot of the images you see here at Side Hustle Nation.
They have beautiful images that are free to use with no attribution required.
18. Canva
Canva is an incredibly powerful graphic design tool. And even the free version is pretty robust.
I use this to create:
Graphics for Pinterest
YouTube thumbnails
Workbooks
Custom blog graphics
and more
It took me a while to really appreciate Canva, but now I swear by it.
19. PowerPoint
I know PowerPoint may not be as sexy as some other graphics tools, but this is where I usually start designing my podcast cover art and most of my book covers as well.
20. PhotoScape
PhotoScape is free photo-editing software. I know I'm only scratching the surface of its functionality, but I primarily use it to crop and re-size images.
21. Screencast-o-Matic
Screencast-o-Matic is a really cool free screen recording tool.
Screencast-o-Matic will let you go up to 15 minutes for free with unlimited recordings and just include a little branded watermark in the corner.
For $15 a year you can remove those restrictions. I use this all the time to record video site reviews for people and to record step-by-step tutorials either for YouTube or for virtual assistants.
This is the tool I used to film and edit the ActiveCampaign demo video above.
22. Awesome Screenshot
Awesome Screenshot is a cool free Chrome browser extension that helps you capture still screenshots, crop them, and mark them up with text, circles, and arrows. You can even capture complete scrolling websites in one screenshot.
23. Video Speed Controller
While YouTube, Udemy, and other media players now often let you adjust the playback speed of the videos you're watching, this free little Chrome extension takes care of that when the option isn't there.
Team Collaboration
24. LastPass
I'm in love with LastPass, a free password management tool. We all have so many passwords to remember on a daily basis and this free tool helps me "outsource" all that mental clutter.
Plus, you can use this to securely share passwords with your virtual assistant(s).
25. Zapier
Zapier is an awesome resource that connects the different apps in your life.
I use it to automatically send messages between various members of my team.
For instance, if a new podcast episode is uploaded to The Side Hustle Show "Final" folder in Google Drive, Zapier will trigger an email to my writer letting him know there's a new episode ready to summarize and create the show notes for.
I have several similar "zaps" set up and cumulatively they save a ton of time. This is a paid tool, but your first 5 zaps are free to test it out.
26. OkayRelax
OkayRelax is an affordable virtual assistant service I find myself using several times a week.
My dedicated assistant:
helps run reports
installs lead magnets
researches companies
formats blog posts
sends welcome messages
cleans up my ActiveCampaign contacts
and more
It's taken a while to build up these processes and the trust to give access to all the necessary sites, but this service and my assistants have been a huge help.
27. Mint Mobile
Mint Mobile is my affordable wireless carrier. I'm on the $20/month plan which has more than enough data for me.
Just be aware that service is a little spotty in remote areas.
Social Media
28. Facebook Groups
The Side Hustle Nation Facebook group is where I spend most of my social media time these days.
It's totally free and the discussions and connections have been great so far. Feel free to jump on in!
29. Tailwind
I use Tailwind for scheduling Pinterest pins. Apparently it's what all the cool kids are using these days!
Podcasting
The Side Hustle Show is my main focus these days, and I often get questions about the equipment and software I used to start the show.
30. Zencastr
I use the free Zencastr browser-based recording tool to record my podcast interviews. It delivers great sound quality and haven't had any dealbreaker issues with it.
31. Audacity
I record my raw audio into Audacity, a free audio-editing tool, and use the software to make any last-minute changes to the episodes before they air.
As with any new software, there was a bit of a learning curve to overcome, but I think it works great!
32. Otter.ai
A critical part of my podcast production process is getting a quick transcription done. For that, I use Otter. It's fast, reasonably accurate, and affordable.
This helps me easily identify sections of the conversations to trim, or parts I want to highlight. With the full catalog transcribed, I can also more easily pull quotes for new articles, books, or future episodes.
33. Samson Q2U
I call the Samson Q2U the 80/20 of podcast microphones. It delivers probably 80% of the sound quality of a super fancy mic at 20% of the cost.
And it plugs directly into my USB port so I don't have to worry about how to work a mixer.
Around episode 300 of The Side Hustle Show, I upgraded to a new set-up, that includes:
the Heil PR-40 microphone
a Cloudlifter mic activator
the Focusrite Scarlett Solo USB audio interface
Sony studio headphones
I'm not sure I notice any discernible difference in audio quality, but at least I feel more like a pro now.
34. Podcast Fast Track
I've been working with Podcast Fast Track to edit The Side Hustle Show since early 2016. This has definitely been a time saver and a worthwhile investment for the sake of all your earbuds!
Check out this article for more on my podcast production process.
35. Libsyn
Libsyn is my podcasting "media host." For $15 a month they host all my podcast files, which is an incredible value for the reach a podcast can have.
File Sharing and Storage
36. Google Drive
I was a latecomer to Google Drive but now use it every day to build out podcast show outlines, collect survey responses, and share files between team members.
37. Backblaze
Now technically I don't use Backblaze every day because it is 100% automated. It's an online backup service that automatically backs up my hard drive to the cloud for $60 a year.
I had a computer crash and lose my data once, and that was enough to learn my lesson.
Money
38. PayPal
PayPal is the standard of online payments, and I use to set up recurring payments from advertisers and collect affiliate commissions.
39. Freshbooks
Freshbooks is a long-time sponsor of The Side Hustle Show. I first signed up to invoice a freelance writing client of mine, and now use it mostly to invoice other podcast sponsors.
40. Betterment
Betterment is my set-it-and-forget-it automated roboadvisor investment manager. I'm horrible at investing because I always think the market is due to crash any minute, so I keep waiting … and the market keeps climbing.
Betterment just helps me rest easy knowing I'm diversified and I've got auto-deposits building my account every month.
Pro Tip: If you join through my referral link you can get your first 90 days managed free.
41. Credit Cards
No, I didn't go into debt to start any of my businesses, but I have strategically used credit card rewards over the years to earn thousands of dollars in free cash, gift cards, and travel.
In fact, I put together a free course on how you can begin to take advantage of the generous rewards programs from banks — just by spending money you were going to spend anyway.
I also recommend getting a business credit card for your side hustle, even if you're "pre-revenue."
Hardware
42. Dell XPS 15
Yes, I'm still a PC guy!
The first 7+ years of Side Hustle Nation were all built on a pair of Dell XPS 13 laptops. Since we're not doing as much travel anymore, I upgraded to a slightly heavier but much more powerful XPS 15.
It's much faster for processing big video files and made sense since 98% of the time I'm working from home.
(I ordered directly from Dell.com and got some extra cash back through Rakuten.)
43. External Monitor
For years, my primary workstation was the 13-inch laptop mentioned above, but I was missing the boat big time.
Turns out, having some extra screen real estate is a big boost to productivity and cost way less than for some reason I thought it would.
So I added this 24-inch external monitor to my set up this year and can't go back to the tiny screen!
44. Logitech c920 HD Webcam
I use this powerful, affordable Logitech webcam to record all my "talking head" videos and video interviews.
It comes with its own recording software, but lately I've just been using it in conjunction with Screencast-o-Matic.
(An external webcam is essential for higher quality video, especially since the built-in webcam on my laptop is in bottom corner of the screen. Here's a good look at my knuckles!)
45. The Progress Journal
No, it's not an app, but it's how I keep track of my daily, weekly, and monthly priorities. Over the last decade of studying productivity, I found there were 5 core habits that when I did them consistently, I was more effective and satisfied with my work and life.
Unfortunately my implementation of those habits wasn't always inconsistent.
So I created The Progress Journal to put them all into one place and have a physical reminder of them on my desk.
Old school.
Related: The 20 Best Gift Ideas for Entrepreneurs Under $100.
Your Turn
Anything I missed? What side hustle tools would you add?
Which of these are your favorites?
————————————————————————————————————————————–
By: Nick Loper
Title: 45 Side Hustle Tools, Apps, and Resources I Use to Run My Online Business
Sourced From: www.sidehustlenation.com/resources/
Published Date: Thu, 15 Jul 2021 15:00:05 +0000