You probably already know that it's important to retain and attract customers. Do you know the direct relationship between your understanding of your customers' needs, and the success of your marketing?
With the right tools for customer journey mapping, you can provide a customized experience to your audience, which not only increases satisfaction but also opens up new opportunities for growth.
Customer journey mapping tools are available in many forms, from collaborative design tools to cloud-based platforms. They all help you to better understand your customers and improve your marketing efforts.
We've compiled 11 tools for customer journey mapping that you can use to make your mapping process easier and more effective.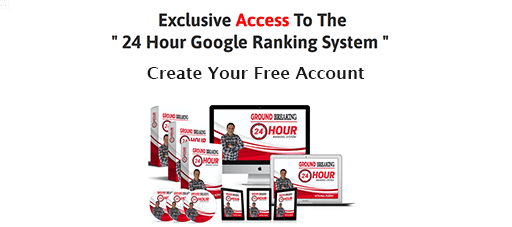 Quick Takeaways

Customer Journey Mapping Tools will help you better understand your customers' behavior, needs and pain points throughout their interactions with your business


More that 50% of marketers adapt their marketing strategies based on consumer behavior, interaction, and feedback


There are four stages in the customer journey: awareness, consideration, decision, and loyalty


Customer journey mapping can be used to create a customized experience for your customers, identify gaps and find opportunities for improvement

You can create new opportunities for growth by using the right tools to map out your customer's journey.
Why use Customer Journey Mapping tools?

It is important to map the customer journey if you wish to better understand your customers, their needs and their pain points.
You can then develop marketing strategies that are relevant to your audience. More than half of marketers adjust their strategies based on customer data.
How do you map out the customer journey? It all starts by understanding the four stages of the customer's journey.
Awareness. At this stage, customers are first aware of the problem they face and begin to search for information. It's crucial to produce content, such as blog posts, that will educate and inform your audience.
Consideration. Your customer is in the consideration phase when they have a good understanding of their problems and are starting to look at possible solutions. You should create content like webinars or whitepapers that position your products and services as viable solutions.
Decision. A customer is ready to purchase after narrowing down his or her opinions. Create content that highlights the benefits of your product, such as explainer videos, trial offers, and testimonials from customers.
Loyalty. Once your customer makes a purchase, you should build a relationship that will last by offering excellent customer service and ongoing support. You can also offer opportunities to upsell. Encourage them to tell others about their positive experiences through online reviews, testimonials or referrals to help build brand awareness.

Image source: Price Spider

You can use the mapping of customer journeys to create tailored content experiences that will nurture customers and lead them to conversion. You will be able to better understand your customer, improve your marketing, and increase sales.
The Customer Journey Map: 11 Tools for Customer Journey Mapping

Customer journey mapping can be used to create a customized experience for your customers. This will increase conversions and growth opportunities. Here are 11 tools that you can use in order to identify your audience's touchpoints and create a positive experience.
1. InMoment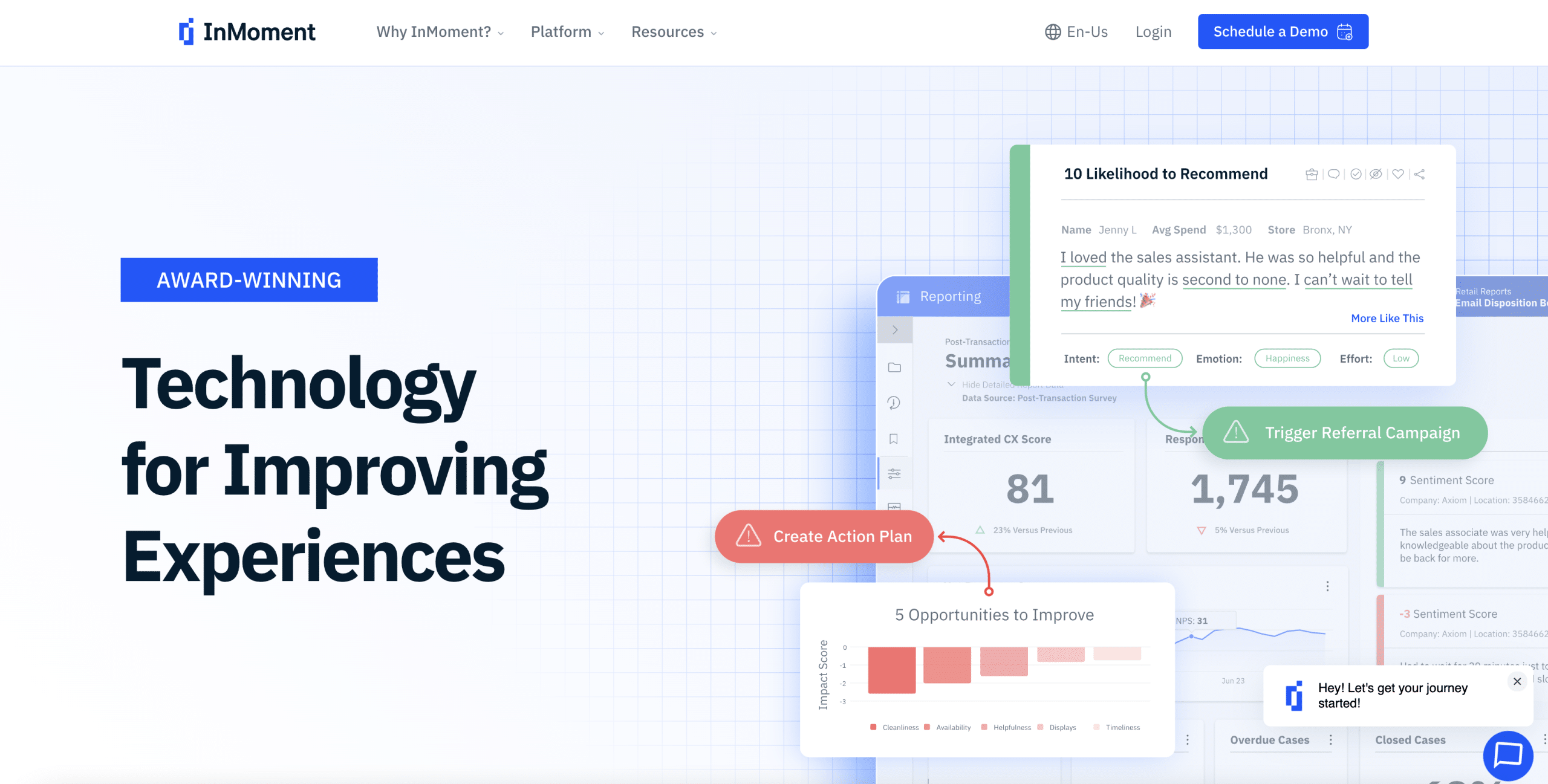 Image source: InMoment

InMoment, a cloud-based service that allows businesses to collect and analyze feedback from customers via:
Surveys
Social media
Review sites
This is a one stop shop for all of your optimization needs. Use it to improve customer satisfaction and better understand your customers.
2. Gliffy

Gliffy, a web-based tool for diagramming, collaboration, and data visualization, allows users to create, share, and edit diagrams, flowcharts and other visual representations.
Gliffy allows you to create digital diagrams simply by dragging and dumping shapes, lines and other elements on the canvas. You can import existing diagrams, or work with others to create a shared image.
This customer journey mapping tool is a great way to put your ideas down on paper!
3. Smaply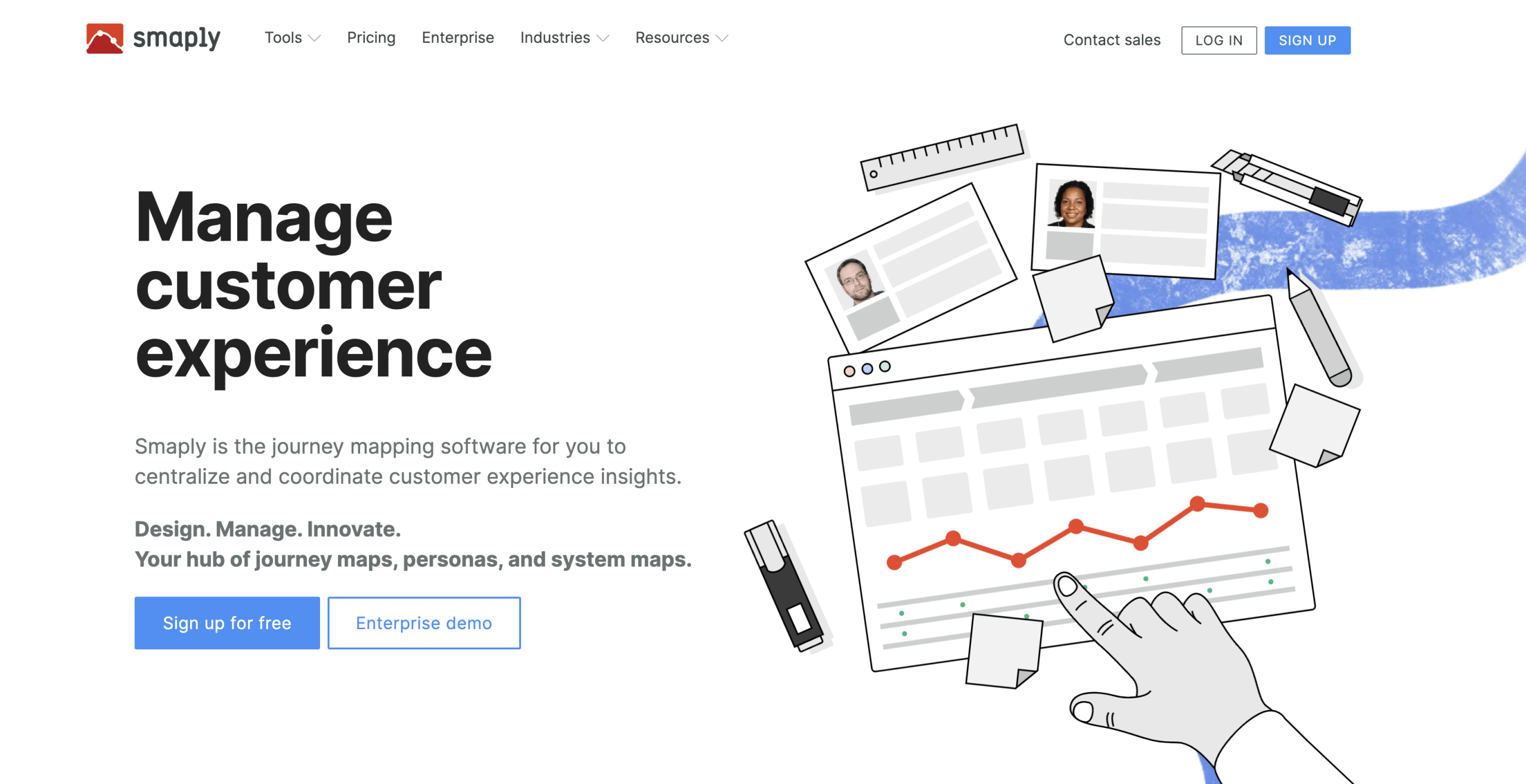 Image source: Smaply

Smaply allows you to create a customer insight archive, including:
Pictures
Download PDF files
Audio recordings
Smaply lets you link all the information together so that you can get a complete overview of your customer journey. This will help identify any areas where improvements could be made. Smaply can be a good option if your customer journey has a lot of complexity and you want to keep all the information in one place.
4. UXPressia

UXPressia will help you replace that old, dusty whiteboard with something more attractive.
UXPressia allows you to create customer journey maps that are intuitive and customizable for each customer touchpoint. UXPressia allows you to collaborate in real time with different team members from different departments. You can start by using one of the many templates available.
5. Miro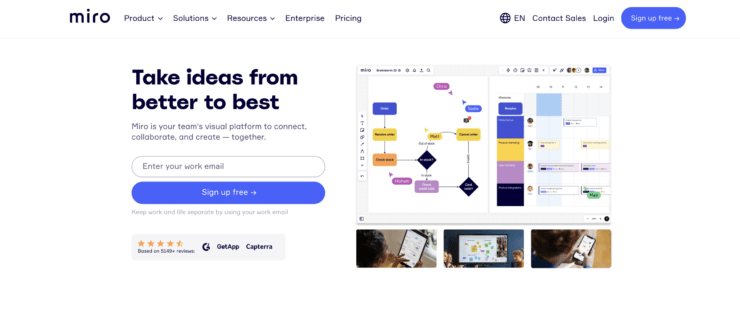 Image Source: Miro

Miro provides a number of features to map the customer journey. This allows marketers to visualize their customers' interactions in order for them gain a deeper understanding. You can manage customer experiences by:
Create a repository of journey maps
Connecting maps in hierarchies
The responsibility of team members
Creating data hubs
Miro integrates with Jira and other tools for mapping customer journeys, such as Jira to centralize all customer experience project management in one place.
6. Lucidspark

Lucidspark, a tool for customer journey mapping, allows users to create different journey maps based on buyer personas and goals, as well as identify communication gaps and pain points in the customer's experience.
The flexible canvas allows for real-time brainstorming, and collaboration. It's also developed by Lucid – a trusted partner to 99% of Fortune 500 companies – so you know you can rely on it.
7. Qualtrics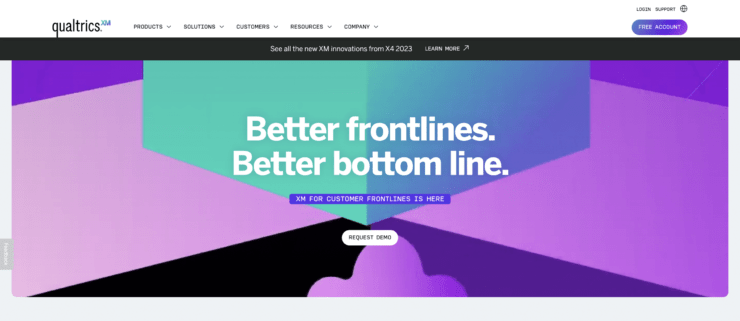 Image source: Qualtrics

Qualtrics, an experience management platform, allows businesses to collect and analyze customer feedback, as well as act on it.
Qualtrics allows B2B marketers to gather insights from customers by creating:
Surveys
Online Reviews
Feedback Forms
Users can also segment their customers based on demographics, preferences, and behaviors. This makes it easier to create targeted marketing campaigns.
8. SuiteCX

SuiteCX, a customer-experience platform, helps businesses create, visualize and deliver optimal experiences for customers that engage them. It is a secure and customizable platform with robust mapping capabilities for customer journeys.
Data integration for integrated survey
Persona development
Improvement planning
Contact strategy creation
SuiteCX allows you to visualize customer journeys based on personas, identify pain points and translate insights from journey maps into actual execution. SuiteCX offers a variety of services, including training, workshops, CX consulting, and coaching.
9. Microsoft Visio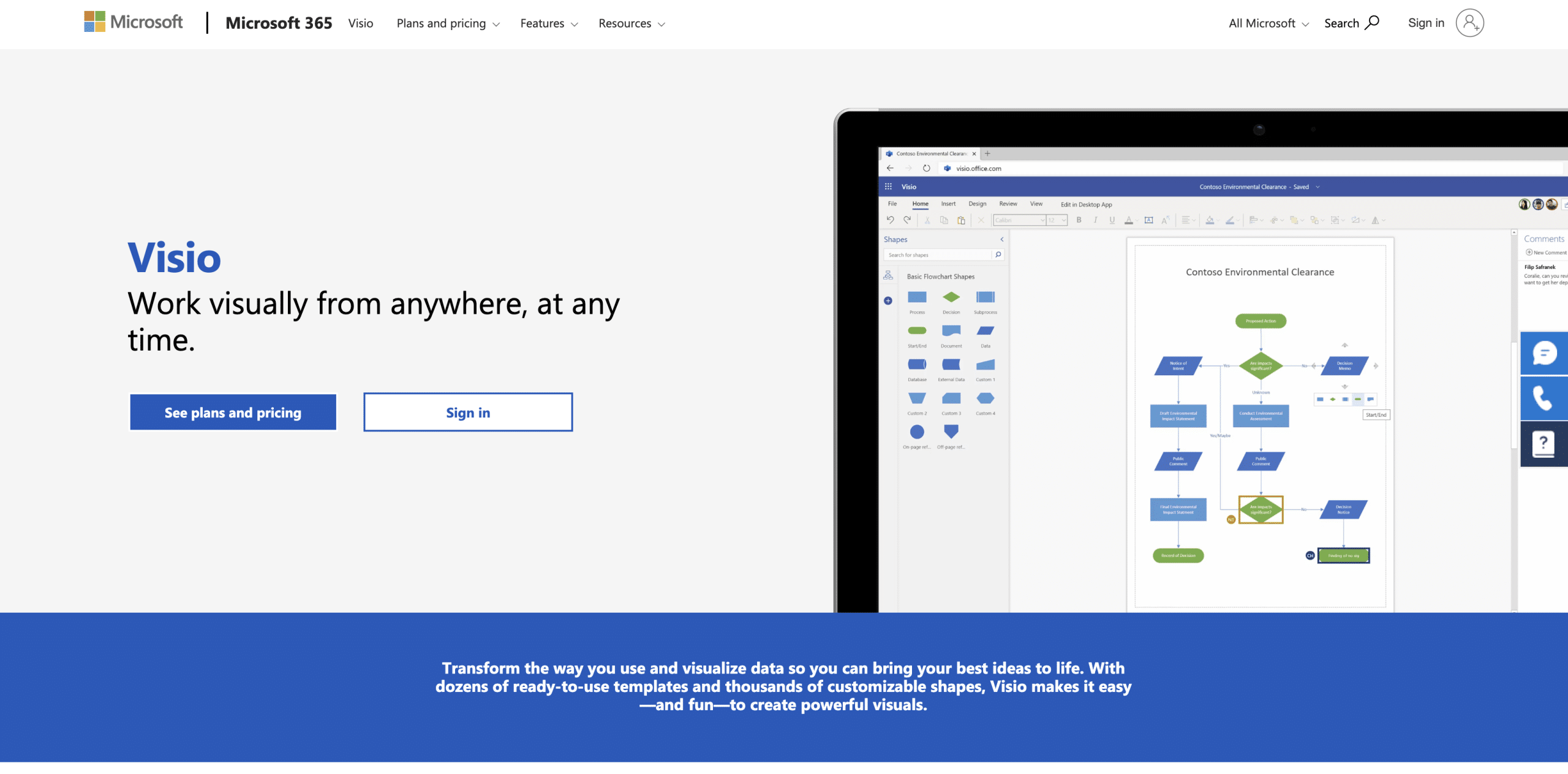 Image source: Microsoft Visio

Visio, part of Microsoft 365, gives subscribers access to a wide range of templates, stencils, and shapes to help them create visuals such as:
Flowcharts
Org charts
Diagrams of network
Visio also allows you to create diagrams that represent various business processes such as data visualization, decision-making and process execution. Visio has enterprise-grade privacy and security features that will protect your customer journey maps during collaboration.
10. Figma

Figma is an online collaborative tool that allows teams in marketing to design, share and iterate design projects.
Figma allows B2B marketers to create wireframes and prototypes that show the customer journey. This tool for customer journey mapping allows team members to collaborate and provide feedback. It also includes features such as:
Design templates
Vector networks
Animations
Figma integrates seamlessly with other tools like Slack or Jira. This allows for seamless project management and collaboration. This is useful for tracking the progress of customer journey projects, and making sure deadlines are met.
11. Canvanizer



Image source: Canvanizer

Canvanizer allows team members to collaborate and brainstorm. B2B marketers who use Canvanizer can create their canvases, share ideas, add notes and move them, as well as sync their updates with their team members.
Canvanizer 2.0 is available with 40+ templates, mobile editing, and custom segment titles.
Curate your customers' journey today

When it comes to developing marketing strategies that resonate, customer journey mapping can be a game changer. You can improve customer satisfaction and deliver better experiences by understanding your audience.
Are you ready to elevate your customer experience? Create high-quality content to win over your customers. Start today by checking our weekly blog service or scheduling a consultation to learn more.
The first time that Marketing Insider Group published the post, 11 Customer Journey Maps for B2B Marketing appeared on their website.
Frequently Asked Questions
What is an example of search engine marketing?

Search Engine Marketing (SEM), is an essential component of digital marketing. SEM covers paid search engine optimization (SEO), sponsored links, display advertisements, paid inclusion and social media marketing.
What are the different types of marketing?

Marketing is broken down into four main categories: Direct Mail Marketing and Traditional Advertising. Public Relations is also included. Digital Marketing falls under the umbrella of digital marketing. Each goal has a different purpose and should each be used for its intended purpose. This will allow you to combine them and reach your goals.
Are there any potential risks in digital marketing?

Yes, digital marketing comes with risks.
Protecting your online reputation is the first thing you should do. Be careful about what and how you speak on social networks.
You must also ensure that your content is original and doesn't infringe upon any other intellectual property rights.
In addition, you run the risk of losing control over your brand image online if it isn't closely monitored.
If someone uses your information without permission, you could be at risk of identity theft.
How to Protect Your Online Reputation:
Take Care of What You Share on Social Networks
You must ensure that all content is original and does not infringe on any other person's intellectual property rights
Monitor Your Brand Image
Use strong passwords
You should not use personal information without permission
Notify Us of Any Unauthorized Activity immediately
Don't Post Photos Of Yourself Or Others In A Disturbing Way
Never give out your Social Security Number
Keep up-to date with the latest news
Stay Away From Scams
Secure Password
Always Keep an Eye out for Updates
Do not share too much information
Take care when you give credit card numbers
Send money via EMail.
You can check for fake websites
Negative reviews can hurt your business.
Regularly Check Your Credit Reports
Pay attention to your privacy settings
Ask Someone Who Knows You Well Before Sharing Something
How does marketing fit in with business strategy.

Marketing is part of every business strategy. Without marketing, no one will know what your company has to offer. And without sales, marketing wouldn't matter. Marketing is an essential part of any business strategy.
Marketing is important, but not everyone gets it. Marketing is not just about spending money on advertising campaigns. Marketing goes far beyond advertising campaigns. Marketing can be described as everything you do that communicates your company's identity or position in the market.
Ask yourself these questions when you think about your company: What image am i trying to portray? What image will I project to my customers? How should my world perceive me?
If you don't answer these questions you haven't thought of marketing yet.
Why is it so important that your brand is defined?

A brand is simply a promise that your company makes to its customers. Your brand is a promise that your company will deliver certain benefits and qualities that will make you stand out from the rest. Your brand is what differentiates you from others in the same industry.
Your brand is a symbol of authority and credibility. Potential customers recognize your logo as a sign that you stand behind your products and services. You have their trust because they respect you.
Your company's culture is also part of your brand. If your employees feel passionate about your brand, it probably reflects your passion for your product or service.
Your brand is not just words and images. It's a promise that your company lives up to. It is a promise to deliver value to customers.
You need to take into account several things when you are attempting to build your brand. First, you need to choose a name which clearly describes the company's mission. For example, if you run a bakery, you'd probably pick something like Sweet Dreams Bakery. You'd choose DreamSpark Software if you were running a software firm.
Next, think about how your brand will look. Will you use a recognizable symbol? Will your colors match your corporate identity? Will you use logos?
You must also think about the perceptions of your target market regarding your brand. Is it possible to portray yourself as friendly, helpful, and approachable? Will you appear professional and trustworthy? Do you have the ability to make your clients feel confident and competent?
These are all questions you need to answer before building your brand.

Statistics
External Links
How To
Top 10 Marketing Strategies for Affiliates in 2022

Affiliate marketing is a popular form of online advertising.
It allows companies promote products without incurring upfront costs. Affiliates are paid a commission when users buy the advertised products.
There are two types main affiliate programs: cost-per sale or performance-based. An affiliate is paid after a set number of sales. An affiliate earns a fixed amount per sale regardless of whether or not he sells any product.
In this article, we'll go over the top 10 affiliate marketing strategies for 2022. Each strategy will be explained and illustrated with examples.
#1. #1.
eCommerce sites are increasingly using loyalty programs to build brand loyalty. Customers can earn points each time they visit a website or shop online.
These points may be used later to receive discounts, rewards, or special deals.
Amazon Prime, for example, gives members exclusive deals and perks.
Amazon also offers Associates, a referral system. This program lets merchants refer shoppers to Amazon and receive a percentage of the revenue generated from those referrals.
#2. 2. Use social media to promote products
Perfect places to promote products are social media platforms like Facebook and Twitter.
Potential buyers can be targeted directly by companies through ad campaigns. Facebook, for example, allows advertisers to target certain groups of people based upon their interests and demographics.
Targeting people within a particular distance of a store is also possible.
Twitter is another platform which allows companies to reach targeted audiences quickly. Companies can share content, ask questions and send tweets.
Instagram is similar to Twitter because it allows brands to interact with consumers. Instagram, however, doesn't allow businesses send direct messages, as opposed to Twitter.
Instead, posts appear automatically on followers' feeds.
Pinterest is another social network that allows businesses and customers to connect. These connections include the sharing of images, asking questions, and answering customer inquiries.
#3. Offer Special Discounts to Influencers
Influencer marketing can help increase brand awareness. Brands may partner with influencers in order to give them incentives for posting material about their products.
This partnership often involves giving influencers free products to review or test out.
These partnerships go beyond product reviews. Influencers can also become brand ambassadors.
Brands can hire influencers to host giveaways, provide opinions, answer questions, or simply show off their products.
#4. 4. Create video ads
Video ads have become increasingly popular. Video ads are increasingly popular online. This is especially true since smartphones and tablets have become more mainstream.
Advertisers have the option to use video ads to grab attention and persuade viewers click on links to buy products or to advertise.
YouTube is the largest website where advertisers can place video ads. YouTube allows advertisers to upload short clips of up to 60 seconds.
Google AdWords is another option for placing video ads. Google uses keywords as a way to match ads with relevant searches.
#5. Run Mobile Campaigns
Mobile apps are becoming increasingly popular. Mobile apps can be used to download and watch movies, browse books, listen to music, and even play games.
People spend hours reading, playing games, listening to music, watching movies, and even watching TV.
Mobile apps can be used by businesses to increase traffic to their sites.
Apps can also be downloaded to Android phones, iPhones, iPads, Android phones, tablets, and other smart devices.
App stores are available on Apple iOS, Google Play and Windows Phone.
#6. #6.
A shopping cart is an efficient way to sell physical products.
Customers can add items and then checkout to complete their purchases.
Online shopping carts have gained popularity. Some online retailers like eBay allow customers to create accounts and browse product listings.
Amazon and other online retailers have integrated shopping carts to their websites. Customers can order the items they desire and make payment right away.
#7. #7.
A great way to get new customers is through product lines
When a company launches a new line of products, it usually sends out press releases announcing the news.
The release may include information on the new line's features and pricing.
Once the launch is done, the company can continue to market the new products.
#8. Develop Cross-Channel Marketing Programs
Cross-channel marketing refers marketing efforts across multiple channels.
For example, cross-channel marketing could involve sending emails to subscribers via email lists, promoting products on social networks, and running banner advertisements on search engines.
To increase their exposure, some companies use multiple channels.
Some companies, for example, sell their products in brick-and-mortar stores. A few companies also sell products online.
Sometimes, companies use both channels simultaneously to increase their sales.
#9. #9.
Data analytics is a tool that companies use to improve their business operations and increase profits. It involves analyzing data collected from various sources to find patterns and trends.
Analytics can help you identify problems, assess current practices, predict the future, and make suggestions for improvements.
Analytics tools can collect data from many sources, including web servers, databases, and applications.
Companies can use these tools to learn about their customers and better understand their behavior.
#10. #10. Increase customer satisfaction
Every business needs to be satisfied with their customers. Satisfied customers are more likely to return for more services.
Customers who are satisfied with your products are more likely than others to recommend them to others.
Satisfied customers will also be less likely complain about poor services.
Therefore, increasing customer satisfaction is critical for all businesses.
You can do this by offering exceptional customer support.
Employees should be able to respond quickly and effectively to customer queries.
Offer quick shipping options so customers don't have to wait too much before receiving their orders.
You should also ensure that your website is easy for users to navigate.
Your site should load quickly.
Keep in mind that not all customers are created equal.
Customers might require extra help, while others will not need it.
Therefore, it is important to tailor customer support policies to individual needs.
This ensures everyone receives top-notch service.
Our guide is available here if your interest lies in starting an affiliate marketing campaign.
We have covered all aspects of starting an affiliate campaign.
Now that you are familiar with how to launch an effective affiliate campaign, it is time to build relationships and establish trust with other bloggers.
This will give you experience and credibility.
Then you can use this knowledge to increase your earnings
————————————————————————————————————————————–
By: Lauren Basiura
Title: 11 Customer Journey Mapping Tools for B2B Marketers
Sourced From: marketinginsidergroup.com/sales-alignment/11-customer-journey-mapping-tools-for-b2b-marketers/
Published Date: Wed, 31 May 2023 10:00:27 +0000