There are many channels and strategies available to content marketers. Management of earned, paid and owned media is an essential aspect of content marketing.
All of them work together to drive traffic, conversions, and sales. Some have a higher investment while others have a greater ROI (return-on-investment).
This post will discuss each media type, their use in content marketing and the best ROI.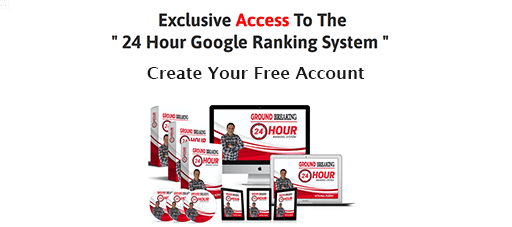 Quick Takeaways



Paid media, owned media, and earned media are all part of a digital marketing strategy.


Every media type has its place in lead generation.


Owned media usually has a higher ROI but organizations will have the greatest success leveraging all three.

Next, we will look at each media type.
What is Paid Media?

Paid media can include any type of advertising. Paid media comes with a cost tag that varies depending on which channel you are using. This is what marketing is about, unfortunately.
Paid ads are designed to direct users to your own media. This can be done with:
Paid search via Google and other search engines
Adverts on social media
Sponsorships for events (live and virtual)
Partner emails
Marketing to Influencers
Display ads digitally on third-party websites
Third-party platforms with credible content for your buyers.
Retargeting
Paid Media Benefits

Instant results from the moment the ad starts
Rapid lead generation and traffic to own media
The strategy is yours. You decide the look, message, and target audience of the ads, even though you don't control the channel.
Paid Media Stats & ROI

Does paid media work? Yes, with the right strategy. Pay media can only provide ROI if the ad is still running. It's over when it's done.
Many content marketers use paid channels. According to the CMI 11th Annual B2B Marketing Report, 72 percent of them do.
Which paid channels are they using? Social media was the leader, followed closely by paid search. LinkedIn was the top-ranked social media platform, followed by Twitter and Facebook.
Paid media can help your brand reach new audiences and increase exposure. There are some limitations to advertising that can hinder ROI. Because of constant inundation, buyers are often "ad blind". Paying for leads through paid channels is not always a good idea. You can expect lots of spam from paid search. You're still paid, regardless of whether the lead qualifies.
Every business will have a different paid media ROI. This will depend on the competitiveness of your industry, which will lead to higher keywords bids. Other factors include the quality of your ad and how you target. There are many options for targeting. LinkedIn and other social media platforms allow you to target people by location, industry, job title or interest.
Display ads and sponsored content will give you impressions and clicks. However, these don't tell you the ROI. It is important to be able attribute the event to a sale. This can be difficult.
What is owned media?

All content you own is considered owned media. Your website is the largest part of your own media. Your website is yours to design and publish unique content.
But a website and digital presence are not enough. You want people to stay on your website, whether they come from paid or earned sources. This requires you to be committed to creating a great user experience (UX), and engaging with your customers.
Social media posts are another owned media. Although you don't have control over the channel, you can make decisions about what and when you post. The algorithms will take control, but it is still owned in its original form.
Email marketing is also considered owned media. Buyers grant you permission to email them. You can then dictate the messages and offers. This is a channel you can use to nurture and foster customer relationships.
Other options for owned media include podcasts and virtual events. The content and experience are yours to design. You don't have any distribution channels or platforms. It's still brand content, and it has a stronger impact than third party events.

Benefits of Owned Media

Complete control over content and design
It drives ROI for as long as it is alive
Not for ad dollars, investment is for resources
You will be able build trust with your audience and establish relationships
This is the most important contributor to organic search rankings. It's where most B2B buyers begin their journey.
Statistics on Owned Media and ROI

Content marketing is built on owned media. This is your brand's story, told in many formats and on different channels. But you have complete control over the narrative. Content marketing is more effective than advertising in most cases.
Your ROI for every dollar you spend on SEO and email marketing is $40 and $22.24, respective. As you can see, owned media perform better than paid.
Additionally, owned media and content marketing are less expensive than paid media by approximately 62 percent. Blogs are 68 percent more effective than blogs that do not.
According to the CMI report, the ROI for owned media is quite clear. B2B marketers will invest in it most in 2021.
What is Earned Media?

Earned media refers to any exposure or visibility that is not provided by paid channels. Earned media can often be used to reach the destination of owned media. Earned media can be described as the digital version of word-of-mouth. It is a way for others to recommend your brand or endorse it.
Earned media includes mentions, shares and reposts/retweets as well as reviews, recommendations, and profiles within third-party content.
A strong SEO strategy is essential to increase earned media. These rankings are earned by brands that provide high-quality content with backlinks and optimization. Google is the "recommender", showing you your own content in search rankings. This must be used in conjunction with a content strategy that creates valuable, relevant content for your audience.
Earned Media Benefits

Optimized media can help you rank higher on Google
Audiences can get "social proof", which is evidence of the quality and reliability of your products or services
To attract new customers, your brand will have a greater reach
Publications can boost brand image and increase thought leadership.
Earned Media Stats & ROI

Earned media is measurable with social media metrics of engagement–mentions, reach, comments, and more. This analytics can be used to calculate earned media metrics such as:
Amplification rate: The ratio of total followers to shares
Applause rate: Ratio of likes to total followers
Share of voice: The ratio of the number mentions of your brand to those of competitors and the total mentions for your brand
These metrics will help you gauge the importance of your brand's presence in social conversations. You can also determine the ROI of earned media by using these other metrics:
Are testimonials and reviews a form of conversion? To determine if pages refer to conversions, look at the page reference.
Increased organic ranking where Google is "recommending" your content
Not all earned media is good

Another thing to remember is that not all earned media are positive. There will be some negative comments and mentions. This is normal. Be prepared to answer any negative comments.
Which media has the best ROI?

You don't have to choose one or the other. You need all three media types. They can overlap and work together.
Owned media has the highest ROI but is less popular than paid or earned media.
Strategically integrating them all is the best way to go.
Use Paid, Owned and Earned Media to Produce Consistent Content

Content is essential to leverage any media. This requires constant publishing. We can help you if your organization doesn't have the funds.

Our Content Builder Service can help you get more visitors to your website by publishing quality content consistently.


Contact me to set up a consultation and I will send you a PDF copy of my books. Get started today to generate more leads and traffic for your business.

The post What are Paid, Owned and Earned Media? Which Drives More Return on Investment? Marketing Insider Group published the first post.
————————————————————————————————————————————–
By: Michael Brenner
Title: What Are Paid, Owned, and Earned Media, and Which Drives More ROI?
Sourced From: marketinginsidergroup.com/content-marketing/what-are-paid-owned-and-earned-media-and-which-one-drives-more-roi/
Published Date: Thu, 07 Apr 2022 16:00:06 +0000