What if you could rent out digital real estate just as you would traditional real estate, but without all the headaches that come with maintaining a property?
That's exactly what Luke Van Der Veer is doing with his digital "Rank and Rent" business.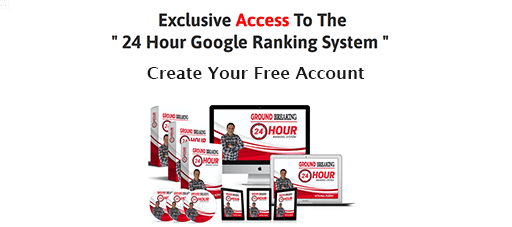 What Luke does is he builds a local service business website, then "rents" it out to a local, less digital-savvy business that is more than happy for the extra leads.
Luke has been doing this for several years but said it took about 6 months to replace his day job income, and 12 months to hit 6-figures.
Today he runs a portfolio of over 100 different websites using this "rank and rent" model, earning predictable recurring revenue taking up just a few hours pre week.
Tune in to The Side Hustle Show interview to learn:
how Luke picks a niche and evaluates the competition
how to price your service
how to find qualified "tenants" for your digital properties
Picking a Niche to Rank and Rent
Picking the right niche from the start is very important. You need to find a niche that has enough business to make it worth your time but also isn't too competitive.
"There's actually a lot of research that goes into it, and it's about trying to identify a profitable niche," Luke told me.
To get started with an idea, Luke said he looks at contracting sites like Thumbtack or HomeAdvisor. He brings up a list of contracting services and starts to look at services that interest him.
Some of the main criteria Luke uses to narrow down his niche selection are:
Competition
Luke explained higher-paying niches like law, plumbing, and real estate are generally higher in competition. He said he likes to "think outside the box" for lower competition niches, which are generally in "blue collar" industries.
The competition also varies a lot from city to city. You may find a certain niche is super competitive in Dallas, Texas, only to find it's really low competition if you look for that same niche in New Jersey.
Low Seasonality
Seasonality also plays a big part when choosing a niche. You can enter into something like pool building all year round in Florida, but good luck getting pool building leads in New York during the winter.
Phone-Driven
Luke said it's a lot easier to generate leads for a business where customers have to call for them to come out. This is why he likes contracting and service niches, as they are typically called to come out and do a job.
Licensing Not Required
Luke tries to avoid businesses that require a license number. There is a workaround, you can ask a licensed business to use their license number, but it's an additional hoop to jump through.
City Population
Generally, Luke said he sticks to cities with a population between 50,000-400,000. This is the sweet spot where there is enough call volume to justify building a site, and the city isn't so big that it's too competitive.
Evaluating Competition in Google
When Luke has a niche that passes all the criteria above, he starts to perform searches in Google to evaluate the competition and get an idea of how quickly he can rank a site.
He picks what he thinks is the main keyword the sites are ranking for, such as "Roofing New York City" and uses Chrome extensions like Keywords Everywhere and Keyword Surfer to find the volume.
Taking the keyword "Roofing New York City", Luke said this keyword gets 1,300 searches a month. He doesn't recommend going after this keyword, but as an example, that's a decent search volume.
Luke then looks at the organic results that come up for the keyword and pays attention to the Google My Business listings that appear in the map section you see on local searches.
Luke said he's primarily looking for:
Businesses that don't have a website listed in the map section
Businesses that don't have many reviews
He's also comparing the websites listed on the map against the organic results in hopes of seeing few ranking in both areas
Large companies like Yelp, Thumbtack, and HomeAdvisor ranking in the organic results over local businesses is also a good sign
Essentially, Luke is looking for how many businesses have a strong SEO presence. If there are few local businesses featured in the local map section and ranking organically, he knows he can build a site that will rank well.
Building a Rank and Rent Website
Once you've found a niche and are satisfied it's well underserved, you can start building your own website with better SEO to rank well for your keywords.
Luke said the first thing he looks at on competitor's sites is how much content they have. The less content the better, because he's going to build a bigger site than his competitors.
"I'm going to take everything they talk about, and I'm going to write double of what they have," Luke told me.
Luke added that he looks at all the topics being covered by all the sites ranking on page one, and he incorporates all of those into his site.
If you want to see how Luke structures the content for his sites, an example he shared is IrvingTxCarpetCleaning.com.
You can see how he builds out the homepage as a hub listing all of the services he offers. He then creates a page for each service and links to them from the homepage.
Ranking on Page One of Google
Anyone who has built a website before will know it's not as simple as launching a site and appearing on page one overnight.
Generally speaking, local SEO is a lot less competitive than ranking a site globally, but it still takes some work.
Here are a few things Luke does to try and gain visibility for his sites.
Signing up for Google My Business
You need to create a Google My Business profile for your site to appear in the local map section of the search results.
To do this, you need a physical address as Google will send you a card with an activation code. If you don't have an address in the area you're targeting with your site, Luke said you can use a virtual address or find someone local to accept the card.
The area you choose is important for your ranking as this is where your pin will appear on the map. It's also the area where Google will assume you're best placed to serve customers nearby.
Building Local Citations
Creating local citations means adding your business's name, address, and phone number, and URL to other websites, directories, and review sites.
Luke usually uses Facebook, YellowPages, CityPages, Yelp, and other similar sites. He said the links from these sites are powerful as Google trusts these sites.
Something important Luke mentioned is to make sure you write a unique description for each citation. You typically get to write a few hundred words about your business, if you just copy and paste the same description Google may not index the links.

Getting Reviews
Reviews are good for both SEO and for adding some social proof that you're offering a good service.
As soon as Luke starts sending leads to another company he asks them to try and get customers to leave reviews on his site.
This often requires some incentivizing, as the client would prefer the reviews on their site. So, Luke offers $50 per review, usually in the form of a discount on the monthly price for using his site.
Renting a Site and Forwarding Leads
With a site established, ranking well, and leads coming in, Luke has to first handle the incoming calls himself.
He acts as the secretary for the business and tells customers that all of the workers are out or busy and jots down the customer's details.
Luke then finds a well-rated service provider in the area and offers them the lead. Once he's started that relationship, he will offer them a few days of free leads to get a feel for the relationship.
Unless they're too busy and can't take on any more work, Luke said it's usually an easy decision. After all, they're getting a ready-made site ranking well and generating leads for their business.
Luke then uses CallRail.com, which is a call forwarding service to forward calls directly to the client's number. Pricing starts at around $50/month, and it allows you to show a local number on your site as opposed to using an 1-800 number that people don't like calling.
You get a custom dashboard and can pull reports showing you exactly how many calls were forwarded to your clients, giving you an idea of how much value they're getting.
Another cool feature with CallRail is the ability to add a "whisper" message to phone calls. This means when the client picks up a call they hear an automated message telling them the call has been forwarded from you.
The customer won't hear it, but the receptionist will hear something like "incoming call from Irving Carpet Cleaners," so they can answer appropriately.
How to Price Renting Out a Site
To calculate a price to rent a site out, Luke first finds out how much the average cost of a job is for the industry and area he's targeting.
He said he can usually find this information online from sites like HomeAdvisor. He then estimates how many calls he's going to be forwarding based on his current volume, and asks the client what percentage of calls they will close on.
Luke then multiples the average cost of a job by the number of leads he estimates the client closing on to get an idea of how much revenue his leads are going to generate for the client.
He then tries to give the client an x10 value. Meaning, if he estimates he's going to send $5,000 of business to a client, he will charge them $500/mo.
Across his entire portfolio, Luke said the average monthly rent he charges is in the $900-1,000/month range. (But he noted that not every site is rented yet, as some are still climbing in the ranks.)
Horror Stories and Worst-Case Scenarios
You are depending on your clients providing a quality service when renting out a site to them. Getting negative reviews will harm your site's SEO and the potential to rent it out to another client.
Luke has had a few nightmares in his time doing this. One that sticks out was a restaurant cleaning service in Minneapolis, MN. He was sending free leads to a prospective contractor, and the client literally didn't turn up to a job on day three and told the customer he wasn't interested.
That put an end to that relationship pretty quickly.
The other risk is getting your site removed from the Google My Business listings. In this case, Luke needs to re-verify the site with a new virtual address.
What's the Time Investment on These Sites?
Outside of the initial time investment involved in setting up a site, Luke said he only spends a couple of hours per week maintaining a site.
This is for things like updating plugins and making tweaks to the content if the client changes what they're offering.
On the SEO side, Luke said that once a site is ranking well, it typically stays in a good position. And because the client keeps getting quality leads, the site turns into a pretty passive income stream.
What's Next?
Luke is always building more lead generation sites and said most of this portfolio is still in the ranking phase and not ready to rent out yet.
He's also creating a course that'll take you through his process step-by-step and you'll find all the details for this in his Facebook Group.
Luke's #1 Tip for Side Hustle Nation
"Go for it!"
Links and Resources from this Episode
7FCtraining.com
IrvingTxCarpetCleaning.com
The fastest cheapest way to build a great-looking website (case study)
Drop Servicing
CallRail.com
7-Figure Contractors Facebook Group
Thumbtack
HomeAdvisor
Keywords Everywhere Chrome Extension
Keyword Surfer
Weebly
Sponsors
Beaver Builder – Get 10% off the powerful drag-and-drop page builder for WordPress!
ODYS – Get $100 off your first premium, aged domain when you mention Side Hustle Nation!
ODYS is a platform that curates premium aged domains. It helps affiliate marketers and online business owners gain a head start over the competition. The premium aged domains from ODYS can save you years of building authority and help you kickstart your digital presence.
Here's a quick behind-the-scenes video of the marketplace. (You may have to request to join the Side Hustle Nation FB group to see it.)
Want More Side Hustle Show?
Find The Side Hustle Show in your favorite podcast player app, or listen in right in your browser.

Pin it for later: