Without trust, it is impossible to build meaningful customer relationships.
Your brand should be trusted by people. You can achieve this by how you conduct your business, interact and protect clients' data, as well as the way that you promote your products. This trust will ultimately increase online conversions.
Customers and online communities use trust signals to validate your business' credibility and legitimacy. These can take many forms, including badges, certificates and content. Online users will also look for these symbols to verify the authenticity of your site. Google considers trust signals to be more important when assessing how SEO-friendly a page is.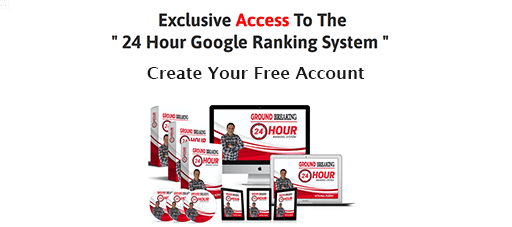 Let's take a look at common trust signals that you can use on your site to build a community and increase online conversions for the brand.


Quick Takeaways



Don't miss the chance to ask your customers to review your product.


Highlight client testimonials and include logos from well-known clients brands.


Share your story with your customers, including an about page. Encourage customers to visit your social media profiles.


Develop a content strategy that positions you as an industry thought leader.

1. Include relevant information about your product and services

B2B buyers don't just base their buying decisions on how many product details you give them but also on how useful that information is.
Although you might feel that you are doing a tremendous service to your customers by posting lengthy product descriptions on the site, you should consider other ways of educating potential buyers about the product.
This is especially important if your product is technical or customizable. In this case, product training videos can be created to demonstrate how your product works, or how you can customize the program to suit specific business models.
This is a great opportunity to show leadership in your industry. What makes your product or service so relevant right now? What can you do to help potential customers more than your competitors? Consumers are looking for content that is relevant to their needs and addresses their problems.
2. Display customer testimonials and reviews

Encourage people to write product reviews once they have used or bought your product. It is a sign of respect that they are willing to share their experiences with your product.
Customer testimonials can be used as trust signals, just like product reviews. If your company is primarily a service provider, testimonials will work better.
A testimonial can give your brand and company a personal touch that can help build credibility.
Highlight testimonials on any page of your website, including your homepage or landing pages that are focused on a specific solution. Highlighting testimonials should include a detailed description of the customer's experience with your service. This will help you impress future customers.
Make sure to include the name of your customers, company name, job title and photos so that website visitors can verify that they are legitimate customers.
People who were not familiar with your company may be more interested in it or move on to the next stage of the marketing funnel. You can engage prospects and encourage them to convert by combining user-generated content and personalized lead nurturing.
Content marketing can also be used as a trust signal. This is a return to our previous point about thought leadership. Your industry knowledge is represented by your blog and any other content that you create.
You're helping customers by sharing useful content via blog posts. Your content will show that you are an industry expert and can offer valuable insight and advice.
This is how trust signals can be increased for your business if you use content marketing in a consistent manner. Customers will be more inclined to label your business as self-serving or untrustworthy if you offer too much sales-y content.

4. Promote Your Social Media

Social media is all about sharing information with others. It can be a great way to encourage people to trust marketing and word-of mouth marketing.
A social media presence that is active and engaging can help you build connections with other users. You can share content, start interactions, and develop relationships with your followers. Social media has been a major platform for marketing leaders who have established themselves as a brand.
It is important that you display your company's social media profiles on your website so people can learn more about your brand. You can also post photos of company events and news about industry milestones to make you more approachable.
Your LinkedIn or Twitter account can be displayed alongside your photo to help you build a closer relationship with potential sales leads. Connecting with your social media followers can help your business meet like-minded people who can help expand your professional network.
5. Provide Contact Information

B2B customers may prefer to talk to someone about your business by phone, while others might prefer to get preliminary information via email. Make sure you include your email address and phone number prominently on the website.
These are just a few of the options. You can also tell your visitors who they should contact in a specific department so that they have someone to call.
An 'about us page' page is a good example of this. This page allows potential customers to access your employees' information. It also gives you the opportunity to tell your customers more about your business than just what product or service they are interested in.
Information about your business address can increase your trustworthiness. This is because it lets customers know where they can find you company. Local searches are a great way to be found from a SEO perspective.
6. Feature Brand Logos of Well-Known Customers

If someone trusts you with their company, you should show them the logos of well-known brands and companies. It's becoming a common practice to mention media outlets that feature a startup retailer or a upcoming tech company to help influence public perception.
7. Badges for display security and other seals of approval

Visitors need to be able to verify the integrity of your website and ensure that they are not falling for scammers or other people who may misuse their financial or personal information. 68% of business leaders feel that cybersecurity risks are increasing in 2019.
You must ensure that customers who are B2B vendors have access to your site or business.
Common security seals include anti-virus secure badges and verifiable/accredited business badges. These security seals can provide peace of mind for your visitors when they are browsing your website or looking at your brand's offerings.
Trust Signals in a Nutshell

Your website's trust signals are crucial in increasing conversions. They see it as a place they can interact with you and/or buy from you.
Your prospects shouldn't have any reason to doubt the credibility of your brand. Your contact information, as well as your blog post on thought leadership, should be clear to website visitors.
Are you looking for credible content to promote your business? Get help creating credible content for your business by checking out our weekly content marketing service. Or, schedule a consultation free of charge today.
Marketing Insider Group's post on How to Use Trust Signals To Boost Online Conversions originally appeared here.
————————————————————————————————————————————–
By: Giana Reno
Title: How to Use Trust Signals to Boost Online Conversions
Sourced From: marketinginsidergroup.com/strategy/how-to-use-trust-signals-to-boost-online-conversions/
Published Date: Tue, 04 Jan 2022 22:00:00 +0000