Do you want to add your business on Google Maps?
Google is the most popular search engine with a 92% market share. You need to be visible here, as the second and third services are not even close.
You must appear in the search results. However, you also have to be visible on Google Maps. When your information is available, the search engine will display it, including your address, and your map location. This makes it easier for customers to find your business.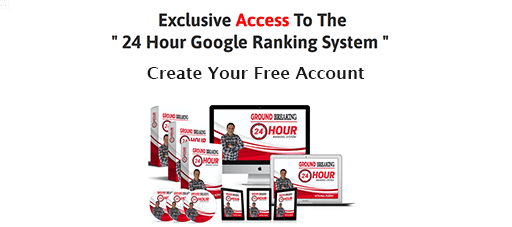 It is easy to ask "How do I get my business listed on Google Maps?" There are two options. Continue reading to find out how to list your company on Google Maps.
1. Google Maps – Add your business to Google Maps

You can add a business to Google Maps, without leaving the site. Follow these steps to get started.
Google Maps – Search for Your Business

You might be surprised to find that your business is already on Google Maps. Search for your business in Google Maps to verify. If it appears, it is already listed.
You won't see any results if you don't. However, you will be able to add missing places to Google Maps.
Click to Add a missing place

To add your details, click the prompt. This is possible for anyone, so your business could already be listed.
The following information must be filled in: name, address, and type. While we don't need to tell you which of the two you should fill in, it is important to remember the third.
Your business will appear in related searches if you choose the right category. For example, a food business will appear to anyone who searches "restaurants near me".
Click on the category box to open a drop-down menu with the most popular categories. Start typing your industry if you don't find the right one. You can change the results as you type, so that you can select the right one.
This alone will ensure that your business is visible on Google Maps. But, without taking the next step, your business won't rank on Google Maps.
Claim Your Google Listing

You will find a link to Claim This Business at the bottom of the prompt "Add a Place." Click this to tell Google that you are the owner of the place.
You can update your information by claiming your business. You can keep up with the search trends and find new customers.
This allows you to include your details such as operating hours, phone number and website. They are not required for listing but are a must-have for every business.
72% of internet users search for information about a business online. 78% of these searches lead to an in-store purchase.
These searchers should be able to locate you and obtain as much information as possible about your business. This will increase the chances of them visiting your store.
You, the owner, will also have the opportunity to reply to reviews posted on the business listing. You can also create promotional posts or track your analytics. For example, you can track how often customers ask for directions to your business.
Verify Your Business

Google will first verify that the business is who you claim it to. Most businesses will verify their business by sending a postcard to the address.
According to Google, it should arrive within 14-days. You should not change any details or request a new code while you wait.
The postcard comes with a unique pin. After you have received it, you will need to enter it online.
This must be done within 30 days of receiving the code. After the expiration date, you can't use it. You'll need to request a new code and wait.
You will need to go through the entire process again if you move. You can only use the code for the address you have provided in your business at the time you request it.
You can also verify your business in other ways. They are not accessible to everyone. Only service-area businesses can verify their identity by phone, email or Search Console.

Once verified, go through your information and make any final changes. Your details may not be available immediately on Google.
2. Google Maps – Add your business via GMB

Google My Business (GMB), a handy tool for business owners, is available. You can add your business to Google. It will then appear in the search results, Google Maps and the Local 3-Pack feature.
Google's listings give you greater visibility. Customers will be more likely find you. They can also access all of your information from one place: address, phone number and operating hours.
This should be enough to convince you to add your business on GMB. You must claim your business when you register it on Google.
Add your address and the locations you serve

To get your business on Google, you only need to follow these steps. You will also need to search for your business in Google first to determine if it is already listed, then choose the right category and add your services.
Next, add the address of your business. This address should be accessible by customers. It can be used to open a store, or office.
GMB will ask you to place the pin on the map in order to improve accuracy. This is also important so that Google Maps can direct your customers to you.
You can also list other services on the next page. If you provide services to customers other than your local business, please fill this form.
After entering your address, click "I deliver goods or services to my customers" if you do not serve customers in your area. Click Next to add your service areas.
Verify Your Business

The same process will be used to verify your business. Google will send you an email and you'll need to enter the code in Google My Business. Click Verify Now to request it.
After verification, your business will be listed on Google Maps. Customers will be able view photos and read reviews to get directions to their location.
3. Bing Places: Import Your Data

Google controls 92.04%, as we mentioned earlier. Bing, however, has only 2.7% of the market. However, it's still a good idea to increase your visibility, especially if you target market uses Bing.
You might be surprised to learn that Bing is responsible for 11% of all desktop searches in America. This still amounts to billions of searches performed each month.
Bing Places is Google My Business' equivalent. You can also appear in the search engine's local results such as Bing Maps.
If you are already on GMB, you can choose to import your business when you sign up for this service. This option allows you to import your business information once again. After importing, you can always make changes to your data if necessary.
You will also be able to get instant verification. It is quicker than waiting for GMB to verify your identity.
Sync Bing Places with Google My Business

This option doesn't require you to manage your business as closely as Google My Business. By syncing your GMB changes, you can make them reflect Bing Places.
You can also choose to sync your business data when you import. Click the checkbox next to it. You can also select the frequency of syncing – weekly, biweekly or monthly.
Next, make sure that your Gmail account is displayed. To go to the next page and select the location groups that you wish to import, click "Allow".
The process will take approximately 3 minutes. You will need to verify certain details on the screens below. This option is easy to use and doesn't require too much time.
Google Maps: Do More

There's still much to be done after you have added your business to Google Maps. Ranking is a crucial step if you want Google to continue to offer its services.
With SEO and content marketing, you can rank. We can help you turn every search into leads and customers by using SEO and content marketing. Contact us today.
Marketing Insider Group's post How to Add Your Business to Google Maps originally appeared on Marketing Insider Group.
————————————————————————————————————————————–
By: Michael Brenner
Title: How to Add Your Business to Google Maps
Sourced From: marketinginsidergroup.com/content-marketing/add-your-business-to-google-maps/
Published Date: Wed, 04 May 2022 14:00:58 +0000