You probably don't have the right content marketing strategy for sales enablement if your sales are not where you want them.
Your marketing department is amazing. They create valuable content that drives leads down the sales funnel. It's possible, however, that you underestimate the power of your content when it is closely integrated with the actions of your sales team. This must change.
Why? Why? Because content that is aligned with buyer personas can help you reach high-potential prospects, increase conversions and secure high-value contracts. Engagement data provides key insights that will make your content a more powerful sales tool.
78% of buyers think that sales teams don't share relevant content, despite the importance of content marketing for sales enablement. We are going to take a closer look at content for sales enablement and show you examples of how sales and marketing can use it to drive more sales.



Quick Takeaways



75% marketers believe that sales enablement content has a significant impact on the sales process


Various types of interactive content, such as assessments, ROI calculators and product pickers, capture crucial information for sales enablement


71% of customers today expect personalized content. 76% of customers get frustrated when their content doesn't meet their expectations


In just 6 steps, you can create a solid content marketing strategy to sales enablement and maximize sales.

Content marketing is key to sales enablement success. To maximize your revenue, sales, marketing, and operations will all be working together to create content strategically.
What is Content Marketing for Sales Enablement?

First, let's talk about content marketing to enable sales. It may be defined differently by different companies, but it is essentially the same thing. A content marketing strategy that facilitates sales.
Expert marketers have identified the most powerful types of content for sales enablement.
Quality blog posts. Show your customers how your products and/or services are different from others by sharing valuable information via blogs. These posts are easy to share with your sales team and can be used as a great tool for buying decisions.
Customer testimonials and case studies. Share customer success stories. This will help you build trust with high-potential clients and prospects, as well as show them that your company is committed to delivering outstanding results.
Video demos. Video is the most engaging content today. It can breathe new life into content you have already shared in blog posts and case studies. It supports every step of the buyer's journey, from product tutorials to explainer videos.
Interactive content. Sharing interactive content creates a personal experience for your users. Customers are often frustrated by unpersonalized content.
Whitepapers and Ebooks. The customer of today does extensive research before buying. Share content that helps prospects with high potential, such as Whitepapers and Ebooks. This will make it easier for them to understand your company's value.
It is also valued and considered essential by three-fourths of marketers. 75% of marketers believe sales enablement content contributes to the sales process in a significant way.
Because you respond to your customers' needs by selling enablement, your content will have a greater impact. It makes sense that the sales and marketing teams should have open discussions about this content.

Image Source: Integrity Solutions

Your content must be doing the work to maximize sales enablement content marketing. Interactive content allows you to ask questions and get opinions. This will help you increase your MQLs, or marketing qualified leads.
Let's see how this type of content can be used to increase sales.
Interactive Sales Enablement Content

Perhaps you are wondering "How can a simple customer assessment help me sell?"
An assessment is a piece that is tailored to the needs of a user. It helps them identify a problem and prepares them for an easy solution. The assessment is also great for sales because it helps move buyers further down the funnel.
Leaders will be more aware of the obstacles they face and the solutions they require if they take the time to think about them.
It gets even better. Sales often asks a series questions to every prospect in order to determine how qualified they are. As part of content-enabled pre-sales campaigns, you should have specific content such as assessments, ROI calculators and product pickers.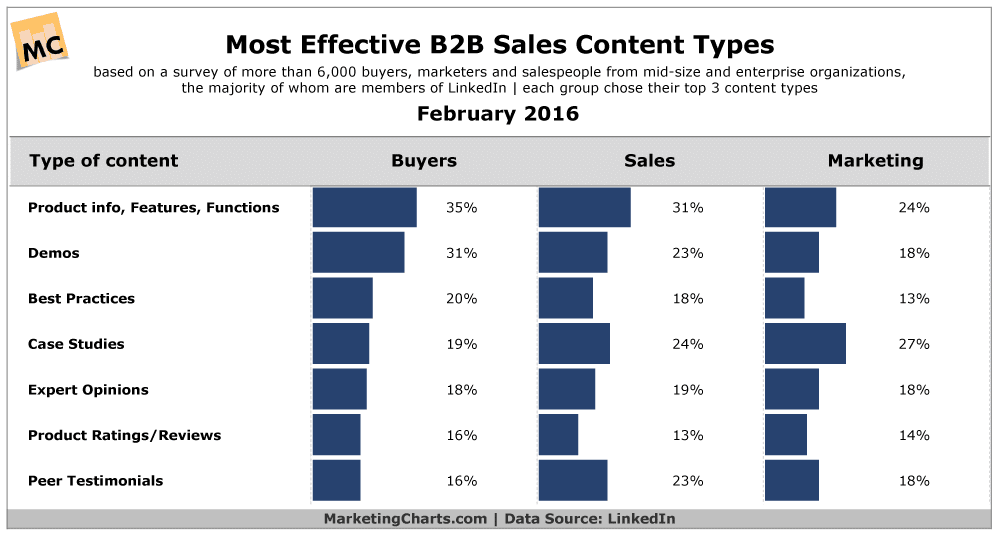 Image Source: Marketing Diagrams

This data reduces or eliminates the initial effort of sales, allowing the team more time to close deals and spend less time sorting through unqualified leads.
Sales is more successful with qualified leads. Marketing improves its scoring and creates personalized nurture streams to help further leads through the funnel. This leads to increased efficiency and higher revenue.
A well-designed sales-enablement content will provide prospects with a richer experience. It is much easier to position assessments, polls or quizzes that enable leads to learn about their company or themselves. Customers can navigate the discovery process without having to hear a pitch.
Let's now see how interactive content can be used to enable sales.
Pentaho Product Picker

Pentaho is a big-data integration and analytics company that uses a product selecter assessment to ask prospects with lower funnels specific questions about their data processes and problems.
The assessment divided users into four product groups/sales-use scenarios. The data was sent directly to Salesforce and Marketo databases. This enabled sales to follow-up with strong insights to the company's needs.
325 leads were createdthrough content. They were then qualified to be Sales Accepted Leads based on the data they received. More than $200k in pipeline directly attributed the interactive assessment.
Blackbaud's Get Real Results

Blackbaud, which is a marketing platform that supports nonprofits, also saw amazing results from content marketing to sales enablement.
Realize Real Results was launched by them. It featured different content types, including interactive calculators and assessments. Over the course of a month, the microsite was promoted through various marketing channels.

Image Source: Blackbaud

Sales reps could use the data from the calculators to create more informed conversations during discovery calls. Leads who have never used the calculator were invited to enter their metrics on the call and view the results in real time.
Content marketing for sales enablement results:
52% click rate on landing page
Conversion rate of 56% for lead
500 qualified leads
133% Q1 quota attainment
$600k add'l Q1 sales
It's quite impressive, right? This content was used to enable sales and marketing teams to collaborate to achieve their goals.
Create a Content Marketing Strategy for Sales Enablement

Your sales and marketing teams can collaborate to maximize sales with a strong content marketing strategy. In just six steps, you can make this happen.
1. Refresh existing content

Begin by looking at the content that your sales team uses. Find out what content works for your sales team and how it fits into their buyer journey. It is also important to eliminate any content that is not working and find out why. You can then start updating and creating new content.
2. Get the Most Out of Your Internal Documentation and Knowledge

Once you have a good idea of what works and what doesn't, it's time for you to create new content. You can fill in the gaps using information from your team of product specialists and internal knowledge. Your team's sales enablement content can be greatly improved by using internal knowledge and documentation.
3. Think about your sales reps and marketers

Both your sales and marketing teams will need sales enablement content to close the deal. But they'll use it in different ways.

Image Source: Content Camel
Marketing wants prospects to pay attention, while sales teams want to convert them. This is what you should keep in mind when updating and creating your content.
4. Take a look at the Customer Journey

Keep in mind the bigger purpose of content marketing to sales enablement: To convert high-potential prospects. Your content should be able to help your sales team build relationships with potential clients and increase their chances of closing a sale.
5. Add Content to Your Sales Funnel

When it comes to understanding the needs of high-potential prospects throughout their buying journey, your sales team is your best resource. Discuss with your sales team what content is most popular with your target audience. Next, create a package of that content to appeal to a broad audience.
The sales funnel of a business is essential for generating revenue. The video below will refresh your understanding of the sales funnel.

Video Source: Keap

6. Measuring your Success

Measuring success is the most important step in any strategy. What was the effectiveness of your efforts? What did you do well? What failed? You will gain valuable insights about certain pieces of content if you understand the details of your results. This will allow you to focus on improving your sales enablement content.
Optimize Your Content Marketing For Sales Enablement Today

Content marketing for sales enablement is a collaboration between the sales and marketing teams. It is no longer enough just to create great content. Both the sales and marketing teams must link it back to a larger strategy.
Ask yourself this question: Does your sales and marketing team collaborate effectively in the content department. It may be time for you to reevaluate your approach.

Marketing Insider Group has the expertise and tools to optimize your content marketing for sales enablement. Get the best ROI possible today with our weekly blog content service or schedule a consultation for a free consultation!
Marketing Insider Group published the post Content Marketing for Sales Enablement.
Frequently Asked Questions
Social Media Marketing offers a great opportunity to promote your business online. It's an excellent tool for spreading brand awareness and generating leads and sales. Here are five methods to leverage social media marketing to increase your business.
Make a Facebook fan page – This will allow you to interact directly on Facebook with your customers. Upload photos, videos, as well as other files.
Promote Your Business on Twitter – Twitter is another great place to share information and connect with people. Use hashtags to increase visibility.
Post Videos on YouTube – Uploading videos is very popular because many people enjoy watching them. If someone likes what they see, they may click to visit your website.
Host live events – Live events allow potential clients to meet you face-to–face. They can ask questions about your products and services.
Respond to Customer Reviews – Positive reviews help build trust with your clients and encourage repeat purchases. React quickly to negative comments.
How to Build an Ecommerce Marketing Plan?

The first step is to define what you want. You should have a range of products and services that are related to your business.
The second step in marketing is to decide how much money you want to spend on advertising and promotions. You may need to use multiple methods, such as direct mail, email blasts, social media sites, search engine optimization, and more.
Once you've determined how much money you require, you can create a budget. If you're unsure which marketing method would be best for your business, you might consider asking a professional specializing in e-marketing. They will help determine the best method for you.
Once you have created a plan, it's time to start implementing it. You can also hire someone to help you with the work.
Start from scratch, you don't have to reinvent the wheel. Rely on proven strategies that have been successful for other online stores. Be sure to verify everything before you make any changes.
Never forget that your ultimate goal must be to increase sales or profits. Your eCommerce marketing strategy should consider both long-term and short-term goals.
Our article on eCommerce marketing tips will help you increase your sales. We hope you find them useful!
What are some indirect marketing examples?

You can think of indirect marketing methods that you could use to promote your company. One example is a social media campaign that encourages people to upload pictures of their products. This could spread awareness of your brand.
Advertise in local newspapers if you have an auto repair shop. Encourage customers to bring their cars to you instead of to other shops.
Another example is to send coupons to customers via e-mail or place ads on bulletin boards at public locations.
Because it isn't expensive, indirect marketing works well.
However, it takes time to build trust among people, so you'll need patience when promoting your business this way.
It is also important to track how effective your campaigns have been. Try measuring the number of leads generated from each method.
This will allow you to see which methods are most effective for your business.
Why is it important to define your brand?

Your company's brand is nothing more than a promise you make to your customers. A brand can promise certain characteristics and benefits that make your business stand out from its competitors. Your brand is what distinguishes you from others within the same industry.
A brand can give you authority and credibility. When prospective customers see your logo, they instantly recognize that your company stands behind its products and services. You have their trust because they respect you.
Your brand is also a reflection of your company's culture. Your employees will feel passionate about your brand if they are passionate about your product or services.
Your brand is not just words and images. It is a promise your company keeps. It is a promise that you will provide value for your customers.
When you set out to develop your brand, you need to consider several factors. First, you need to choose a name which clearly describes the company's mission. For example, if you run a bakery, you'd probably pick something like Sweet Dreams Bakery. You'd choose DreamSpark Software if you were running a software firm.
Next, think about how your brand will look. Will your logo be easily identifiable? Are you going to use corporate colors? Will you use logos
You'll also want to think about how your target audience sees your brand. Can you project a friendly and helpful image? Will you be trustworthy and professional looking? Do you appear knowledgeable and experienced?
These are all important questions you should ask before building your brand.
What is the difference between advertising and marketing?

Advertising is a form or communication that promotes products, brands, and services. Advertising has a clear call of action. For example, "Buy now!" Or "Click Here."
Marketing is another way to communicate the mission, vision and values of your company to potential customers. Marketing helps you build relationships with your current customers as well as prospects.
Online sales of shoes can be a great example of marketing. You may use marketing to tell a story about you and what you have to offer. Your history, philosophy and commitment to quality could be discussed. You could even share testimonials of satisfied customers. You could even organize an event in which you give away shoes for free to encourage people to visit you website.
Marketing is, in short, about telling stories. Advertising is all about selling products.
Statistics
External Links
How To
Six Types of Ecommerce Advertising

How do I market an eCommerce store?
Ecommerce marketing represents one of most difficult marketing tasks. This requires you to get to know your customers, their buying habits, and how they interact and use your products and services. This knowledge will enable you to develop a strategy that helps you reach your goals.
There are six types or eCommerce marketing strategies.
Product Strategy – This is the first step in determining the type of product that you want to sell online. There are three main categories: physical goods (things), digital goods (services), and membership sites. Once you have chosen the category that you wish to work with, it is time to decide whether you want to offer wholesale or retail pricing. Wholesale pricing means that you set the price at which your products are sold, while retail pricing means that customers pay directly for your products.
Pricing Strategy – Next, determine the amount you wish to make selling your products. Profit margins, competition and shipping costs are all important factors. Two ways to increase profits are possible when pricing your strategy: reduce your cost per sales and/or increase the volume of your sales.
Promotion Strategy – Now comes the fun! A promotion strategy must be developed that best suits your business. You can offer free shipping, special discounts or coupons. Try brainstorming new ideas for promotional items if you don't have any.
Shipping Strategy – Now that you know how to promote your product, you can think about how to get it to people. You can ship via USPS or FedEx. Are you going to use a fulfillment center or will you do it all yourself?
Merchandise Management System- The software you use to manage your inventory, track orders or fulfill orders is called the merchandise management system. You have the option to choose from many systems, depending on your preferences and budget.
Customer Service Strategy: Finally, it is important to create a customer-friendly strategy for your company. Is your business going to offer email or phone support? Are customers able to contact you via chat, email, social media, and even postal mail?
————————————————————————————————————————————–
By: Guest Author
Title: Content Marketing For Sales Enablement
Sourced From: marketinginsidergroup.com/content-marketing/content-sales-enablement/
Published Date: Mon, 20 Feb 2023 15:00:00 +0000