To keep their businesses afloat, marketers were forced to enter survival mode.
Many of us still feel the terrible effects of the pandemic. However, the less fortunate have closed their doors forever.
Today's most successful businesses are those that can be flexible and adapt quickly to change, as well as being creative.
Many businesses are optimistic about the future, despite the turmoil.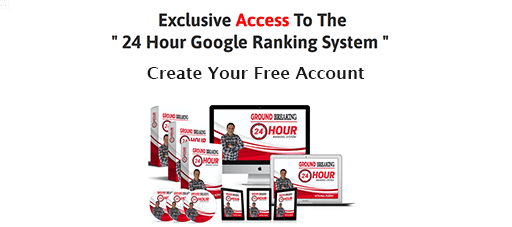 According to a Gartner survey, 73% of CMOs surveyed believe the pandemic will have limited impact on society.
Over half of respondents believe that the virus will bring back normal performance within the next two-years. More than a third of respondents believe that the virus will have a positive effect on their business in the near future.
These predictions may prove to be correct, but no one can know for certain. We do know, however, that COVID-19 is causing significant changes in marketing and business.
Digital is now the dominant force in marketing. Digital now represents around 80% of all marketing channel budgets. This number is expected to rise in 2021.
Companies are adapting rapidly to stay relevant. Those who don't adapt quickly will either fall behind future-focused competitors, or be kicked out completely.
As we move into 2021, we have compiled 11 key digital marketing trends that you can use to help your business.


Quick Takeaways



COVID-19 is forcing the world to take major steps.


In 2021, every aspect of B2B marketing will be influenced by the need for personalization, connection, and exceptional customer experiences.


Customer loyalty and brand strategy are key. Innovative technology is also important.


Businesses need to be consistent, trustworthy and authentic.


Companies need to position themselves as thought-leaders in order to gain trust and loyalty from their target audiences.

Top Digital Marketing Trends for 2021

These b2b marketing strategies will help you outperform your competition, establish lasting relationships with customers and win more sales in 2021.
1. The Human Connection: An authentic human connection

In today's digital age, it is vital to connect with real people. COVID-19 makes it impossible to connect with people and allows us to remain at home. We are unable to spend quality time with our friends, family, or colleagues in person so we turn to technology to bridge this gap.
According to Deloitte's 2021 Global Marketing Trends Report, people are more interested in businesses that focus on human connection and will leave companies that do not value genuine connection. Over 70% of respondents said that digital innovations have helped them to build deeper relationships during the pandemic.
"Organizations design their digital future to maximize efficiency rather than human connection. This debt can lead to biased results, lack inclusiveness, and social isolation.
Marketers must seize the chance to build real relationships with their customers. Rethinking the mission and values of your company is a good place to start. Your value system is what drives your business. You'll build deeper relationships with your clients if your values are aligned with theirs.
Your business marketing efforts should include human values. This will allow you to effectively address consumer and client needs authentically. By:
Your organization should be viewed as "human entities"
Identify your clients' core values
These values should be reflected in your business
2. Personalization

Marketing's future will be dominated by personalization. Marketing and advertising campaigns that target individuals can have a huge impact on leads, conversions and sales.
92% of consumers believe that every interaction with a brand is important and that the customer experience should be exceptional.
Personalized emails have higher open rates.
Brand loyalty is built on customization
Marketing personalization is attractive to 90% of U.S. customers.
Email campaigns are the best way to personalize customer experiences.
3. Think Leadership

Many of us have experienced trauma in 2020 in many ways. It's difficult to find helpful advice, truth, direction, or empathy when so much of "normality" has spiraled beyond control.
People are still searching online for answers. They are looking for stable and healthy leaders that they can trust to guide them in the right direction, whether it's to purchase, partner, or find a service.
This opens up the possibility for thought leaders. Trust and loyalty can be built by 1) being a trusted expert in your field and 2) meeting the emotional and social needs of your clients. Here are some suggestions:
Empathize with your clients to show that you care about their needs. You will gain their trust so that you can guide them in the right direction.
To gain authority and traction online, you can provide educational content via video marketing, podcasts, pillar pages, and blogging.
Keep your content current.
Get to know your followers on an individual level.
Ensure you are at the forefront of your industry to provide immense value.
Respect your audience and show that you care about their best interests.
Be flexible. Be flexible with your audience. As market conditions change, reframe your perspective.
When creating your content, follow Google's EA-T guidelines. This will ensure search engines that your information has been verified as authoritative and accurate to increase your ranking.
Podcasts are a great way to transform your C-suite into thought leaders. In 2020, 55% of Americans listened to podcasts. This is up from 44% in 2018. Podcasts don't require as much equipment and production as video. It's an easy way to engage with your audience and have meaningful conversations.
4. Video Marketing and Sales

Every year, mobile video consumption rises by 100%. 78% of people view online videos every week, while 55% see them daily. 54% want more videos in the future.
99% of marketers claim they use video marketing and 88% say they want to spend more money on video campaigns in the near future. This is not surprising considering 95% of messages sent via video are retained by viewers.
Video marketing is gaining popularity due to human connection. Video marketing can be more personal than other forms.
Video marketing and sales can help you reach more people by making targeted ads, sales videos, sharing presentations, inviting clients to make testimonial videos about your business, or inviting them to do the same.
5. Optimizing for Search Intent

Alexa states that search intent is what drives a searcher to search engines. It's their objective, or what they are trying to achieve. People search online to find information, take action or find things.
In 2021, optimizing for search intent is an important part of content marketing and SEO strategies. You aim to solve problems with relevant content. You will be able to:
Increase brand awareness
Convert
Keep customers
Stay relevant to your target audience
There are four types of search intent.

Informational Users can enter a question and receive a quick answer.
Navigational Searchers search for "directions to a website" or a landing page.
Commercial Investigation: Searchers do as much research as they can to help customers make informed buying decisions.
Transactional The user intends making a purchase.
Give your customers what they want, when they want it.
6. Innovative Partnerships

Another way to improve customer service is to form innovative partnerships with other businesses. Your clients will be more satisfied if you partner with a company that offers a complimentary service.
Let's suppose you are an owner of an email marketing software business. Your clients are mostly small-business owners. Your offer can be made more appealing by partnering with a social marketing company to create a product that integrates email and social media.
You might agree to promote another company that will promote your business. Your customers will appreciate your honesty. They will trust you and be more likely to recommend you. They will trust you more. Cross-promoting can also help you get your brand out there and build your reputation.
7. Agile Marketing

Businesses must be agile if they want to succeed today. It is vital to invest in agile marketing strategies in times of global pandemics and other events beyond our control.
Modern enterprises are primarily shifting to digital channels, rather than traditional recessions where businesses would have to retrench and wait for the storm. They have stepped up their online presence to replace their physical presence. They have had to change quickly to stay relevant and adapt to changing buyer requirements.
To keep your business agile, you need to understand your audience and anticipate future conversations. Here are some tips.
To create personalized, holistic experiences that lead buyers through their journeys, you must have a complete view of your customers.
Social media can be used to engage with your audience.
Rapidly create and deploy new offerings
To predict consumer behavior, you can integrate predictive technologies (machine-learning and AI).
To share your insights and design channel strategies, you should bring in the C-suite team as soon as possible.
8. Featured Snippets

More people are now referring to position zero than ever before. Content marketers used to be able to claim the featured snippet as well as the SERP entry. Google has changed the rules. Position zero has become position #1. It is now considered one of the top 10 Google search results. It is no longer possible to double-dip.
Google may occasionally show a double-sequence snippet, but it is rare. Only eight of the traditional organic listings will be displayed on the page when it happens. However, you can still grab the featured snippet position on key terms that relate to your business to increase brand recognition and drive more traffic to your site.
9. Account-Based Marketing

B2B companies continue to be interested in account-based marketing. You can score large deals by targeting high-value accounts or individual decision-makers through highly personal campaigns. ABM is a high-stakes game. Your ROI potential is greater than any other marketing type.
Tell your prospects how you will solve a pressing departmental problem. Use strategic marketing techniques such as retargeting, programmatic displays and customized videos. If you are successful, you can land and expand your target accounts and build stronger relationships with your ideal clientele.
10. Email

Email communication is one of most personal and cost-effective forms of communication for marketers. Email marketing offers the best ROI. You can earn $42 for every dollar you invest in email marketing. This is a 4,200% return on investment.
Email marketing is a great way to grow your business.
Establish relationships
Nurture leads
Lead contacts down the buyer's journey
Convert leads to customers
Boost sales
Expand your audience
Segment lists can be used to target different demographics and provide customized messaging
Get to know your customers, both current and future.
To improve metrics, conduct various tests
Create workflows and automate email
Over 60% of email messages are opened on mobile devices by recipients. Your emails should be responsive, just like your website.
Many businesses don't send enough emails to their segmented list. It is not a problem to email too often. Try different frequency and send times to find the best strategies for engaging your audience in 2021.
11. Brand Storytelling

Although brand storytelling is not new, it is still a key trend for your business's continued success. 33% of CMOs believe their brand strategy is the most important strategic capability. Every brand has a story
Brand storytelling is a way to connect with people on a deeper level. This allows your personality to shine through. The more vulnerable and authentic you are, the better. Brand stories are a powerful way for businesses to connect with consumers and other companies.
These questions will help you develop your brand story.
Who are you?
Why are you here?
Who can you help?
What makes you unique?
What is the secret to getting where you are today?
What can you offer others?
What is success?
Narration is one way to stir emotions. This allows people to express their imagination. You can be creative in your marketing.
Your brand story will grab attention and leave a lasting impression. This will allow you to create long-lasting relationships, loyalty and stand out from your competitors and build a community.
Brand storytelling is a powerful way to communicate your message, distinguish your brand and generate new ideas. You must be a storyteller if you want success as an entrepreneur and leader.

– Richard Branson
Do you need help in implementing content marketing tactics?

Content marketing can help you drive qualified traffic to the website and engage new customers. For great success in 2019, build your brand story and online reputation. With consistent, quality content production, you can establish yourself as an expert and build trust with your customers.
MIG is a digital marketing agency. We are eager to help you succeed in growing your business by writing high-quality, keyword-rich articles that will help your company rise the SERPs as fast as possible.
Learn more about our Content Builder Services. We can help you make all the content that you need to win customers or increase sales.
Marketing Insider Group published the post 11 Digital Marketing Trends to Grow Your Business.
————————————————————————————————————————————–
By: Michael Brenner
Title: 11 Digital Marketing Trends for Growing Your Business
Sourced From: marketinginsidergroup.com/strategy/digital-marketing-trends/
Published Date: Tue, 07 Dec 2021 15:00:30 +0000
Did you miss our previous article…
https://internetlib.org/the-complete-guide-to-starting-an-ecommerce-business-blog/