Your website is an important marketing and engagement tool that your organization needs, regardless of whether it's a large non-profit seeking to support cancer research or a small business. You create useful content for your target audience, provide valuable tools that your supporters or customers can use, and much more. You've probably spent a lot of effort and money on your website. It's important to get the best value out of it.
How can you tell if your website is performing its task? How do you know if your website is capturing visitors' attention and converting them to your brand? It's possible to track individual sales and add up donations on your online giving site, but what if there is more?
Enter: web engagement data. Web engagement data is useful for determining how your target audience interacts with your website, and how they are engaging with the information and resources. Google Analytics is a great tool to track and measure web engagement. Your website platform might have built-in analytics.
More important than the way you measure engagement on your website, is how you interpret that data and how you use it to your advantage. We'll show you how to interpret three important web engagement metrics to improve your website's performance.

Traffic Sources
Bounce Rate
Conversion rates
You can create a strategy for optimizing your website once you have a clear understanding of what you are looking at in your website engagement data. These tips will help you whether you are optimizing your website for search engines or tweaking your eCommerce store to improve user experience.
Are you ready to harness the power of engagement data Let's go!
1. Traffic Sources

What are traffic sources?

This web engagement metric shows you the source of traffic to your site. Six sources are common for web traffic:
Direct traffic refers to site visitors who either type your URL directly into their browsers or bookmark it.
Organic search traffic is visitors who click on your site via search engines such as Google but not paid ads.
Paid search traffic is when visitors click on an ad that has been placed on a search engine to search for a particular search term.
Referral traffic is the traffic that comes from visitors who have accessed your site via a link from another website.
Email traffic is the number of people who click on your link in an email.
Social traffic refers to visitors that arrive at your site after clicking a link from a bio or post on social media.
According to research, most website traffic comes via organic search. This means that people will search for something on Google and then click on the link to your website.
How can I interpret traffic sources?

You can start to collect information about how visitors to your site arrive so that you can strategize about how to increase your traffic. These are some examples of how you can use this information to your advantage.
It is obvious that the majority of people who visit your charity's donation page come from Instagram. You decide to add more donation appeals to your Instagram stories and posts.
If your website is getting most of its traffic from organic search, optimizing your pages for keywords that are relevant to your company and its offerings might help improve the flow of traffic.
Paid search traffic might be your most important source of website traffic for nonprofits. You might consider applying for the Google Ad Grant. Cornershop Creative says this grant can help you reach people who are interested in your work, but don't know about your organization.
You don't have to stop trying to get traffic from one source. This would be like trying to put all your eggs in one basket. Instead, try spreading your efforts to ensure that traffic comes from multiple sources.
2. Bounce Rate

What is a bounce rate?

The bounce rate is a simple website engagement metric. It is a simple metric that measures website engagement.
Semrush has the following information on what constitutes a good bounce ratio: "A bounce of 56% to 70% seems high, but there may be good reasons for it. 41% to 55% would still be considered an average bouncerate. The optimal bounce rate is between 26% and 40%.
What is the bounce rate?

You should reduce your bounce rate if it is higher than the range above. A high bounce rate is a sign that people are not fully engaged with your site. These are some tips to grab your audience's attention, and keep them browsing your site.
High-quality content is essential. You want people to return for more. You should create written content that is both easy to understand and enjoyable to read. You can tap into the humanizing aspect of content creation by using your brand voice and showing empathy for your audience.
Your website should offer a great experience for mobile users. Do you remember having to pinch-and-zoom to view a website from your tablet or phone? It can be frustrating, especially if you have to tap buttons or exit from poorly-sized popups. Your website should be accessible from any device, so visitors can access it even when on the move.
Make sure you optimize for accessibility. Make sure your website meets web accessibility standards. Alt text should be included on images, captioning and transcripts for multimedia elements. An accessibility widget can be added to your website. This allows visitors to change site colors to grayscale, or adjust fonts to make them more readable.
A final note about bounce rate: If the bounce rate of a page seems high, don't panic! You should do some research to find out the context. Your blog might have a high bounce rate because it hasn't been updated in a while. Your "Events page may have a high bounce rate because people are looking for information last minute before a big event. You can see the context of high bounce rates to determine how serious you need to be about decreasing them for each page.
3. Conversion Rate

What is a conversion rate?

The conversion rate is the percentage of website visitors that have taken the desired action. Conversion rate can be described as the percentage website visitors who become customers, supporters, or advocates for your brand or mission.
There are many ways to get your visitors to take the desired action. Here are some examples:

Download a whitepaper
Donating
Purchase of a product/service
Complete a demo request or contact form
Sign up for the email newsletter
Share a blog post on social media
While you want to see your conversion rates as high as possible, this is where things get a bit subjective. The conversion rate of a visitor will vary depending on their location, the year and what action they are taking. Site-wide conversion rates will be between 2% to 5%. Action pages, such as donation pages, typically have a conversion rate of around 21%.
What is the best way to interpret a conversion rate?

Your conversion rate is a measure of how well your action pages and basic calls to action (CTAs), are performing. After tracking conversions on your most important action pages for some time, you will have a good idea of the page's performance. This can be a great starting point for improving it.
Strong written content will increase conversion rates on your action pages. Are your CTAs engaging, for example? Are they compelling enough to make people want to take action?
Optimize any forms you use to convert. You should make them simple to use with few steps and provide a secure, cohesive experience that gives them confidence (especially if they are making a donation or purchase).
This is an example of a form for a non-profit that has strong design.
Water for People's donation page has a clean, modern design that is easy to use by donors. The donation form is easy to use with clickable buttons that make it simple and quick. These two characteristics make the form perfect for increasing the organization's conversion rate to donation pages.
You may want to test an informal A/B testing if you have an updated version of an action webpage that you would like to test. One group of employees from your company should use the old page, while another group will use the new one. Ask both groups to share their experiences. Then, you can use their suggestions to improve your action pages before you push them live. This will increase your conversion rate.
To maximize the value of your website, you must understand and be able to interpret the web engagement data. Continue to review the metrics and measure them on your website. Don't be afraid of learning about other metrics, such as pageviews and session duration.
The more data you have about the performance of your website, the better. Always dig deeper to get a better understanding of the context behind the numbers. Next, you can make improvements to your website so that they are more appealing to your target audience. This is it!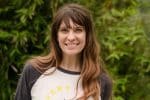 Sarah Fargusson, Director of Digital Strategy at Cornershop Creative



Sarah is self-described as a "nonprofit junkie" and has dedicated her career serving the needs in the non-profit sector. Sarah's project management experience includes strategic planning, community engagement and capacity building. She also has extensive fundraising and research experience. She has worked in the non-profit sector for both the Feminist Majority Foundation and the Sadie Nash Leadership Project. Sarah, with her growing non-profit experience, joined Cornershop Creative to share her techie and creative side. She also developed meaningful partnerships to assist her clients in achieving their goals.

Marketing Insider Group's first article was How to Interpret Web Engagement Data to Improve Your Website.
————————————————————————————————————————————–
By: Guest Author
Title: How to Interpret Web Engagement Data to Elevate Your Website
Sourced From: marketinginsidergroup.com/content-marketing/how-to-interpret-web-engagement-data-to-elevate-your-website/
Published Date: Mon, 12 Sep 2022 09:30:35 +0000