Marketing is about communicating the right message to the right people using the right channels. Right?
Harvard Business Review states that the traditional four Ps of marketing (price placement, promotion and product) need to be challenged and contextualized to meet the needs and wants of their customers.
Contextual marketing improves customer experience by providing personalized content that is based on data and tailored to each individual's needs. Engaging content that is delivered through the platform your target audience uses helps to build more meaningful relationships.
Current Marketing Situation

Marketing is not about your product or brand anymore. Marketing is about the customer and what they need. It doesn't matter what your product or service is, if it's not providing value to your market. Technology is advancing rapidly, and consumers' patience and attention spans are decreasing. Marketers must find innovative ways to grab the attention of users . Marketers need to create a personalized and contextual strategy to increase sales. Customers are demanding more than ever.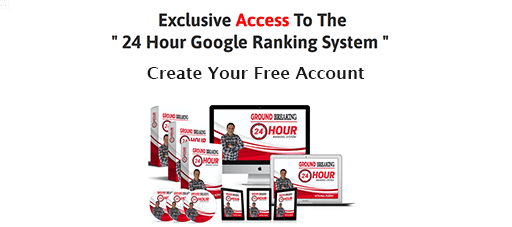 Marketing materials that are targeted at consumers should be relevant and helpful to them. Prospects will choose brands that offer the best content and communicate with them in the most personal way. Contextual marketing is crucial.
Here's a little rundown of contextual marketing from geoflypagesitservice:


Quick Takeaways



Contextual Marketing is a more cost-effective way to target your marketing efforts


Targeting specific demographics allows you to personalize ads more effectively


Personalization leads to higher engagements with your content

Contextual marketing has many benefits

Cost-effective

Contextual marketing does not require huge investments. You don't need to have a lot of money to build context into your communications. All you need is the right data. A CRM tool can be used to collect and retrieve customer data. There are many options available to you when it comes down to choosing the right fit for your company. Even small businesses with limited budgets can have CRM options.
Targeted traffic

Advanced behavioral targeting is used in contextual marketing. Targeting prospects when they are about to make a purchase can be done by focusing on specific behaviors and demographics. This allows you to position your brand at the best times to increase brand awareness, recall, engagement.

Source Marketing Charts

Improved Customer Experience and Satisfaction

You wouldn't be surprised if the solution to your problem appeared to you by magic. Contextual marketing is highly personal. The marketing message sent to a customer is correctly timed, and strategically placed. Customers don't have to be bombarded by marketing messages that they don't desire or need. Simply send them the message they want at the right time.
You can ensure that every prospect and customer is properly attended to by improving the context of your marketing campaigns. Customers feel more than just another sale and trust your brand more.
Customers are more engaged

Contextual marketing is about creating interactions with customers by anticipating their needs. You not only get your brand in front, but you also encourage customers to participate in your brand's communications. Your chances of retaining customers and turning them into brand advocates will increase if you engage with them more.
Non-disruptive for Audiences and Consumers

No one likes to be interrupted from their work, daily routines, or daily chores. Imagine this:
It's summer. Your AC unit is finally done. It's scorching heat. You complain on social media about the heat. A banner image suddenly appears on your computer, with a coupon code for air conditioner units. You immediately go to the site and check it out. You won't pass up a deal if it's great. It's very likely that you will take the next step.
Contextual marketing doesn't make the offer look like an advertisement. It will be a solution for your problem.
Increase Sales and Revenue

Your conversion rates will rise because the ads you post are targeted and personalized and strategically placed at the right time when your customer is likely to buy. This will result in higher sales figures. This is a lot more effective than mass-marketing campaigns that target a particular niche.
How to set up customer data collection

How do you determine if you are ready for contextual marketing? And where can you start? The CRM tool is essential in setting up segments that will help you to determine the context of your strategy.
These are the things you should do before you launch your contextual marketing campaign.
Create your Lifecycle Stages

The lifecycle stages give insight into where your customer is at each stage of their buying journey. Once you have identified lifecycle stages, identify who in your contact list are leads, subscribers marketing/sales qualified leads and customers.
This will allow you to segment your prospects and customers into groups. It will also help you decide the best marketing content to influence them.
Define your buyer persona

Buyer personas represent your ideal customer. You can either create one persona or multiple buyer persons depending on the industry you work in. This will allow you to classify your contacts and decide the best content and platforms where they can be reached.
Each persona is a person with their own daily routines, work processes, challenges, problems and needs. This will make it easier to create a path that leads your target audience to you.
Clean up and audit your contact database

Your contact list or subscriber database has been built over the years. Although you may have thousands upon thousands of contacts, is it still relevant? Are these numbers and email addresses still relevant? Bad contact details can lead to bad metrics and data.
Undeliverable emails could mean that your messages are not received. Your email content may not be relevant to the recipient's current situation. Worse, it might be flagged as spam. Solution: Customer data cleansing.
Some companies conduct database audits every month, while others prefer to do them quarterly. This frequency will depend on how many leads and subscribers you receive each month. Some CRM tools will automatically remove contacts from your database following a hard bounce.
Correct any errors or missing information. For example, if you need to create a segment by sector but don't know the information for certain contacts, it may be necessary to contact these prospects or customers to obtain that information.
To ensure the correct messages get delivered, it is important to keep your database clean. There are third-party verification software solutions available for CRM tools that do not support database cleanup.
Amp Up Your SEO Strategy

SEO is a constantly changing field. Each year new trends and techniques emerge. It is important to check your website and optimize it for search engines in order to ensure your target audience finds your content in the correct context.
Your keywords. Do you rank for keywords that are relevant to your buyer personas or target audience? Search engines and users can't crawl your site properly, so you are wasting valuable and highly relevant content. What good is content that nobody can see?
SEO is not about stuffing your content with keywords. Optimize your content for search engine spiders and users. You must ensure that your content is flawless in grammar and flows smoothly.
Find the Top-Performing Content

The top-performing content can help you determine what your target audience and users need. Your target audience might be searching for web pages or blog posts that have high clicks and great engagement rates.
Once you've identified the content pieces that perform best, you can create content that is related to that topic or theme. Also, consider content formats. What formats did your users prefer? Are they more interested in eBooks, videos, and regular blog posts?
The top-performing content can provide insight into the context of your users or target audience to help you create more customized content.
Enhance Your Website's User Interface

Marketers can get so focused on their campaigns, they forget to check their main website. Your website is your primary portfolio and calling card. It is essential in your marketing and sales campaign.
You should check for broken links, unnecessary pages, and images which can lead to slow page loads. Check to see if the buttons work properly and lead to the correct webpage. Are there too many buttons? Are the colors too distracting? Do the colors reflect the brand's personality?
More than half of mobile users browse the web using their smartphones. Does your website adapt to any screen size? Are the navigation buttons easy to use? To find flaws in your website, take the time to look through it. Some CRM tools provide metrics about page performance.
It is important to remove any obstacles that could hinder the sale. If a user searches "buy bicycles", and finds your website, then everything should motivate them to make a purchase.
Here are some examples of great contextual marketing campaigns

M&M's

M&M's, the iconic chocolate brand, has launched a contextual marketing campaign in order to increase brand engagement among millennials. This is after M&M's discovered that they have decreased their chocolate consumption.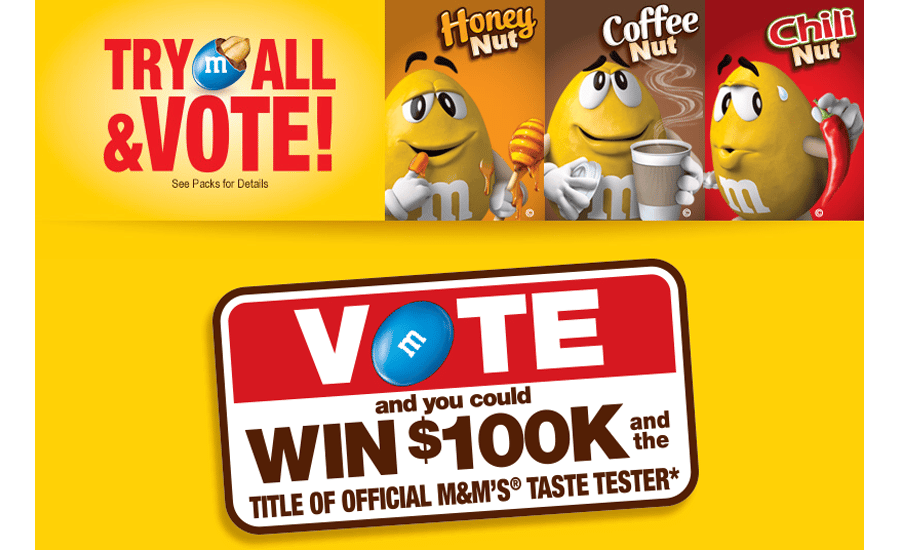 z

Source: M&Ms

Marketing team came up with a great idea to create social media polls that would allow consumers to vote for the Peanut M&M flavor. The audience was offered three options: chili nut (honey nut), or coffee nut. M&M's displayed large banner ads asking for votes on their Twitter and Facebook handles.
This resulted in a significant increase in brand engagement with their target audience. M&M's ability shift context from their brand to consumers' is the reason.
16Handles

16Handles is another company that has harnessed the power and potential of contextual marketing. They discovered that their target market was 16-25-year olds who use Snapchat. A contextual marketing campaign was launched that targeted and this demographic.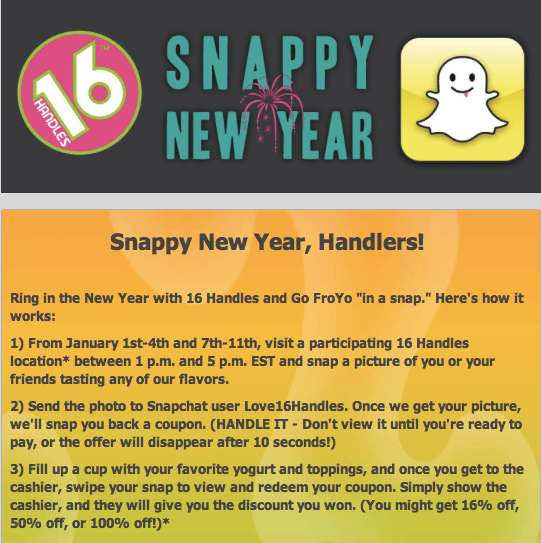 Source: Social Fresh

Snapchat users were asked to take photos at any 16Handles location, and then send them to the Snapchat of 16Handles. These consumers received a 16Handles coupon code ranging from 16 up to 100%. Snapchat has a limited time window where you can see a message. The discount recipients had only 10 seconds to show it to the cashier.
16Handles didn't push their target audience to go to their stores. Instead, they rewarded those who were already there. The response was positive.
Conclusion

Contextual marketing can be a cost-effective method to reach your target audience, generate more sales, and increase revenue. It's targeted at a particular group of people so you can measure its success only by taking that channel into consideration.

These examples show how easy and effective contextual marketing can become when it comes down to building your brand, generating interest and gaining new customers. Good data is the key to contextual marketing. It also requires the ability to use that data in the right context and to the right people, at the right time, through a suitable channel.

You want to implement some of the strategies shown on MIG's website but need advice or help? Marketing Insider Group is staffed with 35+ experts who are ready to create content for your business. Get a consultation or check out our blog content every week!

Marketing Insider Group published the article The True Power of Contextual Marketing.
Frequently Asked Questions
How to build an Ecommerce marketing plan?

The first step is to define what you want. You should have a range of products and services that are related to your business.
Next, determine how much you can spend on advertising, promotions and other marketing methods. There may be multiple marketing methods you need, such direct mail and email blasts as well as social media sites and search engine optimization.
Once you determine how much money your business needs, you can develop a budget for each marketing method. A professional who specializes in emarketing might be able to help you choose the best marketing method for your company. They can help you determine which marketing method is best for your business.
Once you have your plan in place you can begin to implement it. To make this process easier, you can hire someone to do some or all of the work for you.
Don't reinvent the wheel and start from scratch. Be sure to use proven strategies that are working for other online sellers. Remember to test everything before making any changes.
Never forget that your ultimate goal must be to increase sales or profits. Your eCommerce marketing strategy has to take into consideration both short-term goals, and long-term objectives.
Our article on eCommerce marketing tips will help you increase your sales. We hope you find them useful!
What are the five marketing concepts?

The following five marketing concepts can be used:
Branding – A brand is an image that people have for you. It's what people associate with you when they hear your name. You need to create a brand identity that is consistent across all media.
Your position is how you present yourself to your market. What is the best way to describe yourself?
Message – This describes the message. What is your point What is your point?
Marketing mix: This combination of channels and pricing to get your message across to your target market.
Measurability – How can you measure your success?
What are 3 examples in internet marketing?

Internet Marketing can be described as a broad term that covers online activities to promote products and/or services. Internet marketing encompasses email marketing, social networking, search engine optimization, pay-per click advertising (PPC), website design, and pay-per view.
It is important to understand that these terms don't necessarily imply that you need to spend cash to make money. There are many ways you can generate income without spending any money. The return on each investment will be greater if you make more.
The most common form of internet marketing is email marketing. This involves sending emails to potential customers informing them about your company and the latest offers.
Another popular way to market is via social media. Facebook, Twitter, LinkedIn and LinkedIn allow users to interact with friends and families and share information. These sites provide businesses an excellent way to communicate with their clients, increase awareness and build trust in their products or service.
Search Engine Optimization (SEO), which is a technique that increases websites' visibility on major search engines, can be used to boost their visibility. Webmasters can increase their site's traffic by improving the quality and quantity relevant backlinks.
Website design is the art and science of designing websites that are attractive and work well. Website designers design the website's layout. Website designers ensure that websites meet accessibility standards and comply with technical specifications.
Advertising called Pay Per Click (PPC) allows advertisers to bid on keywords relevant their products and/or services. Advertisers only pay for clicks on their ads. PPC ads often appear at either the top or lowest search results pages.
What is eCommerce marketing?

Ecommerce marketing is simply online shopping. It is the act or selling products over the internet. This includes buying goods from companies and selling them over the web. If you are an individual vendor, this includes selling on eBay. You could also set up a business to sell your goods for profit. The key point here is to make money by selling items online.
Here are some additional details on eCommerce marketing:
To create a successful eCommerce store, you need to know what kind of products are being sold. Next, choose whether you want to sell a single item (e.g. a book) or multiple items (e.g. books and DVDs).
Once you know what your product is, you need to find suppliers. A supplier can be a company that makes or sells the product you're looking for. A supplier is a company that manufactures and sells the product you are looking to sell.
Once you've identified a supplier to work with, you'll need a website created to show the products to buyers and make it easy for them to order. Some suppliers will provide templates, while others will require that you design the template. Once you have a website up and running, you'll need to market it to attract visitors. This can include posting articles to forums and blogs, advertising via websites such as Google Adwords, or sending emails directly to relevant contacts.
When it comes to marketing your eCommerce company, there are many channels. These include search engines, email, social networks, mobile apps, and search engines.
Email marketing is a smart choice for most companies. It's cost effective, easy to use, and delivers great results. However, it requires time and effort in order to generate quality leads.
SEO (search engine optimization) is a technique that helps improve a webpage's rankings for keywords. This is often done via link building, which allows pages to rank higher in search engine results.
Businesses are increasingly relying on social networking sites, such as LinkedIn and Facebook. Many people use these sites every day to communicate with friends and family. You can get exposure to thousands of new customers if you post interesting articles there.
Mobile apps are also a valuable tool for eCommerce marketers. Customers love shopping on their mobile devices. A mobile app lets you reach customers no matter where they are.
eCommerce is a rapidly growing industry. There are many options to promote your company. Take your time to choose the right method for you to reap the benefits of eCommerce marketing.
What are the 4 functions of marketing?

Marketing is the art of creating demand for products and services.
It provides information about the organization's offerings and values, as well as how they impact customers' lives.
Marketing stimulates interest, creates awareness, and finally drives action (or purchase), in response to an invitation.
Marketing has four functions:
In order to create demand, you must build relationships with potential buyers in order to convince them that there is value buying your product or services.
Stimulating Interest – This involves increasing consumer awareness of your product or service.
Building Awareness – This is the process of making sure that your customers are aware of your product or service, and why they may want to purchase it.
Driving Action – This is ensuring that customers make purchases once they are aware of your products or services.
Statistics
External Links
How To
What's your marketing strategy?

Are you familiar with the expression, "If they build it, they will follow"?
Well, you're wrong.
While it takes hard work to build something, it isn't enough to attract customers. Internet Marketing Principles are essential to grow your business.
Internet Marketing Principles are the rules of thumb used by marketers to create websites, blogs, email campaigns, social media profiles, etc., that generate leads and sales.
This is an example of how to market handmade jewelry online.
Here are some examples from Internet Marketing Principles.
Content is king. You need to create compelling content. You will lose credibility as a source for information if you copy content from others.
Building trust – People are more likely to trust recommendations from their friends and families than Adsense or advertisements. Make sure you're trustworthy when recommending a product.
Remember to be personal. People prefer to communicate with people, rather than robots. Make sure your website looks human, not robotic.
Value – People are more likely to give away their stuff if it's something they value. You can give them something in exchange for your contact information.
Storytelling is a powerful tool for connecting with your audience. They help you tell a story and connect to your audience.
Giveaways – Give things away to spread brand awareness and build loyalty.
Call-to-action buttons are important as they prompt users take action.
Make sure you test everything before you publish your website.
Keep it simple. Sometimes simpler is better than complicated. It is best to keep things simple when possible. The simpler your website, the easier it will be to maintain and update.
Set a clear goal. This will make it easier for you to measure your results.
You must measure everything. It is vital to improve your marketing efforts by measuring your progress towards your goals.
Focus on conversion. Conversion is turning visitors into buyers.
Get feedback. Feedback can help you improve your marketing efforts.
Track results – You can track your results and identify areas you could improve.
Repeat – repetition creates momentum
Optimize Your Marketing Efforts – Optimization ensures your marketing efforts are efficient.
Stay consistent – Consistency keeps your brand recognizable.
Reward yourself – Rewards motivate you to continue doing well.
Learn from others – One of the best ways you can avoid making the same mistakes as others is to learn from their mistakes.
Never stop learning.
You must think long-term. To sustain growth, it is important to think long-term.
Trust your gut – Sometimes intuition is your best guide.
Treat each day as a trial run. Although mistakes are inevitable they teach us lessons that we wouldn't otherwise know.
Your weaknesses are your strengths – Knowing your strengths can help you overcome obstacles.
Don't get discouraged – Everyone fails at least once. But don't let failure discourage you. Don't give up.
Take risks – Sometimes it's necessary to take chances in order for you to move forward.
Enjoy the journey. To live a happy life, it is important to enjoy the journey.
Be passionate – Passion fuels motivation.
Be who you really are. It is essential to build relationships.
Self-knowledge is crucial for self-improvement.
Find your tribe – It is important to find a supportive group of people who are like-minded.
Make a vision board. Vision boards can be a great tool for visualizing your future.
Ask questions. Questions can open up doors to knowledge.
————————————————————————————————————————————–
By: Carter Grimm
Title: The True Power of Contextual Marketing
Sourced From: marketinginsidergroup.com/content-marketing/true-power-contextual-marketing/
Published Date: Wed, 05 Oct 2022 14:00:00 +0000