Disclosure: This content is reader-supported, which means if you click on some of our links that we may earn a commission.
Do you want to skip the read and get right to my top pick? Nextiva wins overall, but if you are just looking to send, receive, or sign a fax right now for free, go with FaxBurner.
I use an online fax service, which lets me handle everything directly from my phone or laptop.
There's no equipment to buy or maintain. And since my fax service runs through the internet, I don't have to pay for an expensive traditional phone line.
It's easier to stay organized, too. Each fax I receive is a digital document. I can print it out if I need to, or I can save the fax like it's any other file. I never have a problem finding it later.
You might say, "Neil, that all sounds good—but what about a business that depends on faxing, day in and day out?"
To that, I say even more reason to go with an online fax service. You can stop buying toner cartridges and go paperless. Help the environment and save money while doing it.
I've put together reviews of the top seven online fax services and a brief guide about how to choose the right one for you. Keep reading and never worry about faxing again.
#1 – Nextiva vFax Review – The Best for Offices with Fluctuating Faxing Needs
There's a pretty wide gap in low-usage online fax services. Some providers' lowest-cost plan still allows for hundreds of faxes each month; others offer free or cheap plans that only cover a few dozen monthly faxes.
What if your needs don't neatly map to one of those volume levels? How do you get the best price if you need to send hundreds of faxes for a few months but rarely need to touch it the rest of the year?
Go with Nextiva's standalone online fax service, vFax.
They have one of the best monthly rates out there with no annual commitment. You get up to 500 pages per month for just $9.95. Again, that's on monthly pricing (the rate comes down to $7.95 per month when you pay for a year upfront).
So with no commitment and one of the best rates in the category, you can rest easy knowing Nextiva vFax can accommodate your busy faxing periods without being a weight around your neck when you don't need it.
For example, if you really just need to fax from Q4 through tax season, you can pay per month for vFax and then drop it during the leaner summer months. There's no penalty for doing so and you can restart the service once October comes around again.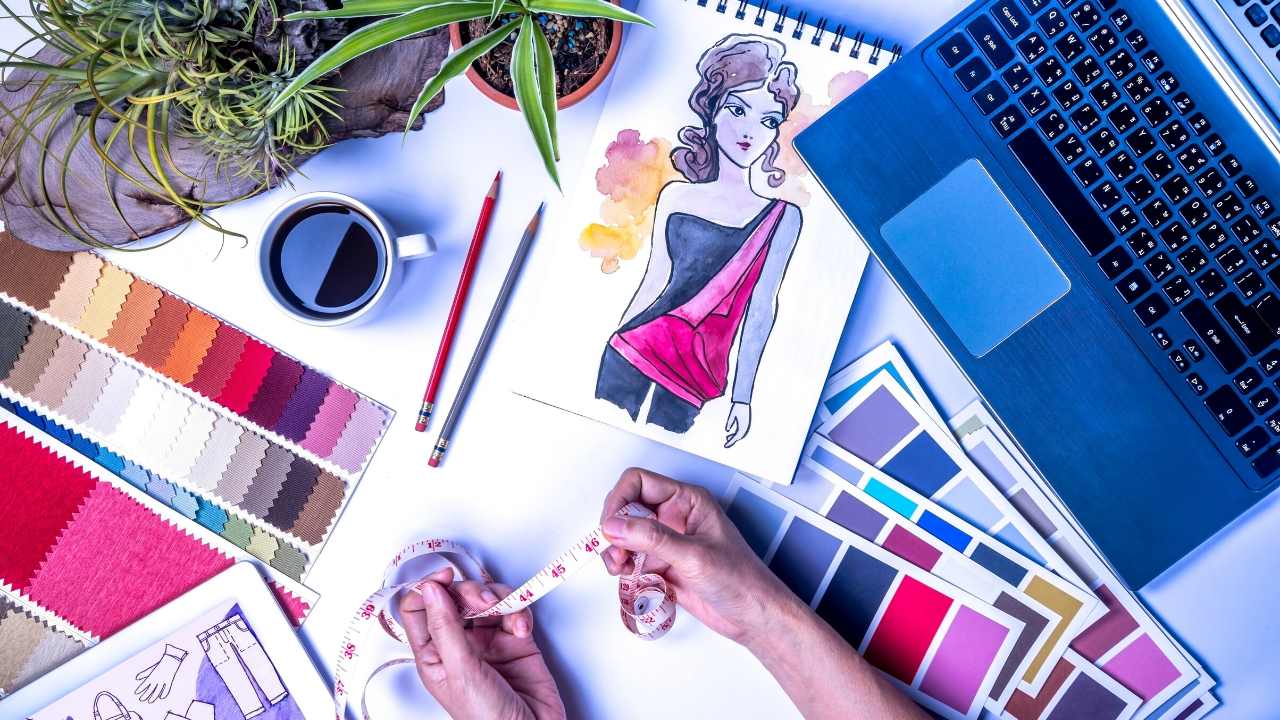 If you need more than 500 pages per month during that period, just take one step up to the Professional vFax plan. That's just $18.95 per month—again, on monthly billing with no commitment—to allow for up to 1,000 pages.
Nextiva can even work on a custom quote if you need your faxes to be HIPAA compliant.
Get the best deal for your office if your faxing needs vary quite a bit throughout the year. Go with Nextiva vFax.
#2 – RingCentral Fax Review – The Best for Offices That Fax a Lot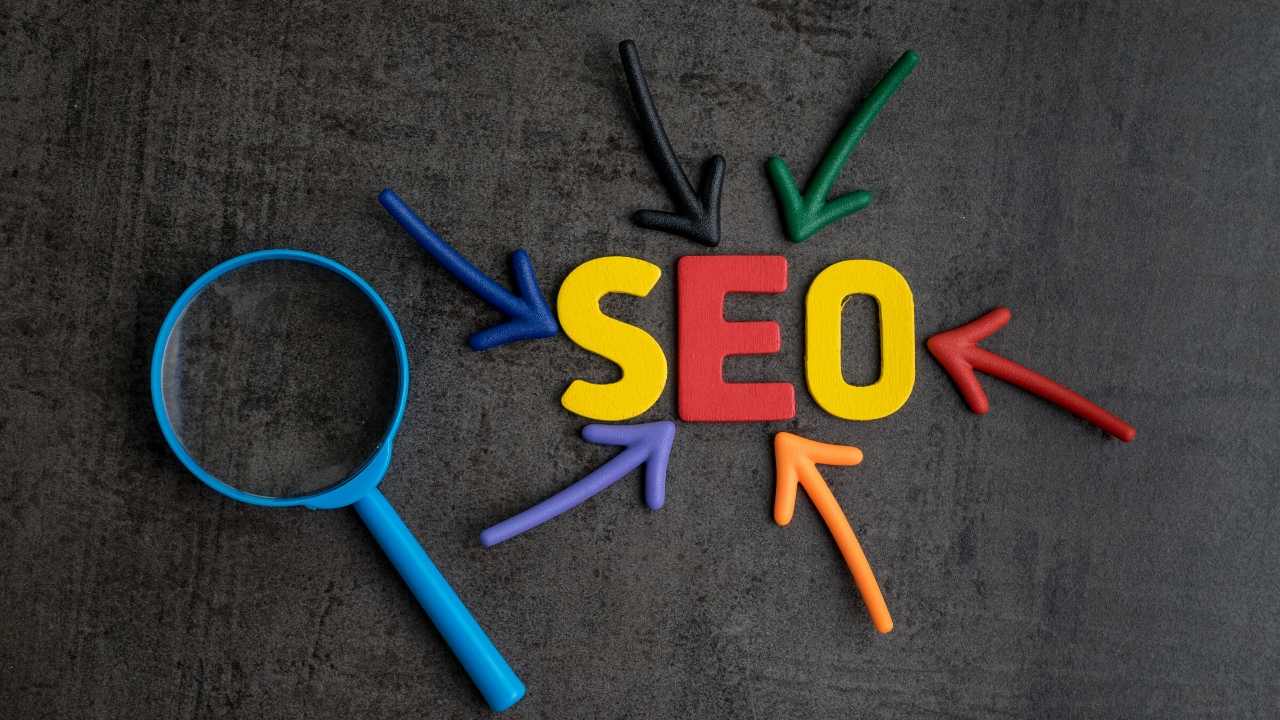 If you and your employees fax on the daily, I would definitely explore the idea of getting RingCentral Fax. Large volume faxing is extremely affordable and easy to manage, regardless of how many pages you need to send.
RingCentral gives you the option to get standalone services, or to purchase online fax as part of a large bundle.
Let's look at the standalone fax plan first, RingCentral Fax 1500. This gives you 1,500 pages per month, which comes out to roughly 50 pages a day. You're allowed a single user, but up to 25 trusted email addresses on the account. That's key.
It's like replacing and streamlining a single fax machine in a busy office.
For offices that know 50 pages per day isn't going to get them close to where they need to be, there's RingCentral MVP. You get unlimited online fax alongside one of the best business phone systems.
In addition to unlimited faxing, you get unlimited voice and video calling, business texting, and team messaging.
Problem solved.
This is where RingCentral distances itself from the other good online fax services I reviewed. None of the others include anything like that, so if you are in the market for more communication tech than just online faxing, RingCentral is your best option.
Even if it's just the fax service you want, nobody else offers an unlimited amount—and certainly not for such a low rate.
Whether you need the unlimited service or not, getting fax through a well-known communications provider like RingCentral is peace of mind in itself. You are using a trusted network and have access to expert customer support via the web and phone.
It's not something you need all the time. But, at 4:30 on Friday when the title agency is waiting for that signature, it's nice to have someone to call.
As you would expect, the service is modern and well-designed. You can run a call center from the RingCentral mobile app—it can handle your faxes just fine. Snap pictures of documents and fax them from your phone.
The web app is simple to use, as is email. Another real plus about RingCentral is the mature administrative interface. It's easy to add new users or phone numbers and keep track of everything, even if you have multiple locations or remote employees.
Take advantage of a huge number of integrations with popular cloud storage services on RingCentral's App Gallery like Box, Dropbox, Evernote, OneDrive, and Google Drive.
If you have to keep track of a lot of faxes, these integrations will save a ton of time and simplify your workflows. Store and archive faxes as you would anything else.
Emphasize the benefits: easy to use, easy to implement into workflows and stay organized. Store and archive faxes as you would anything else.
So how much does all this cost?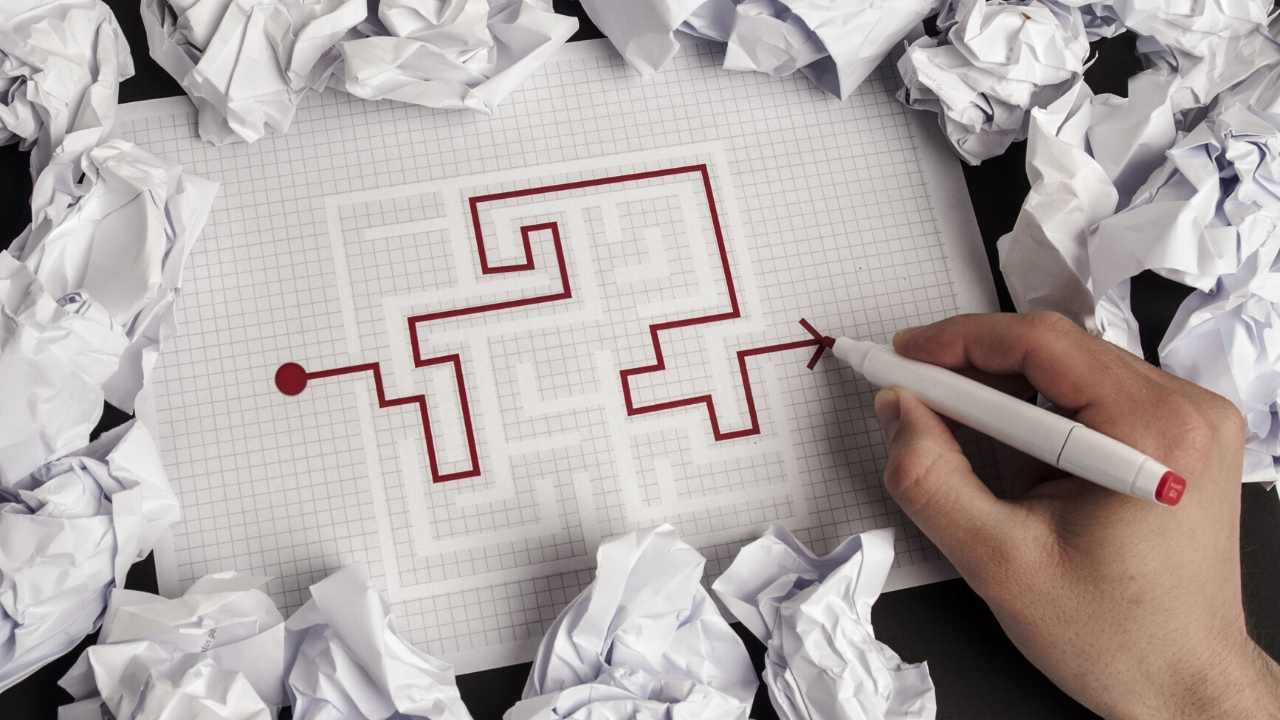 RingCentral Fax 1500 is $17.99/ month per user if you sign up for a year, or $22.99 if you pay month to month. You get 1,500 pages free each month, and it's 4.9¢ per page after that.
Or you can go with RingCentral MVP, get unlimited faxing, and never have to worry about how many pages you send.
If you are in the market for a combined fax and business phone solution, look no further. RingCentral MVP is a complete communication platform, complete with business phone number and conferencing calling so you can loop everyone in on a deal and fax from the same app.
You can handle HIPAA compliant faxing with RingCentral, but you'll have to get in touch with your account manager to set it up. This is why I recommend SRFax for companies that need a compliance-friendly solution.
The frequent faxer will appreciate the ease and transparent pricing of RingCentral. Try either RingCentral Fax or MVP free for 15 days.
#3 –  mFax Review – The Best for Hybrid Offices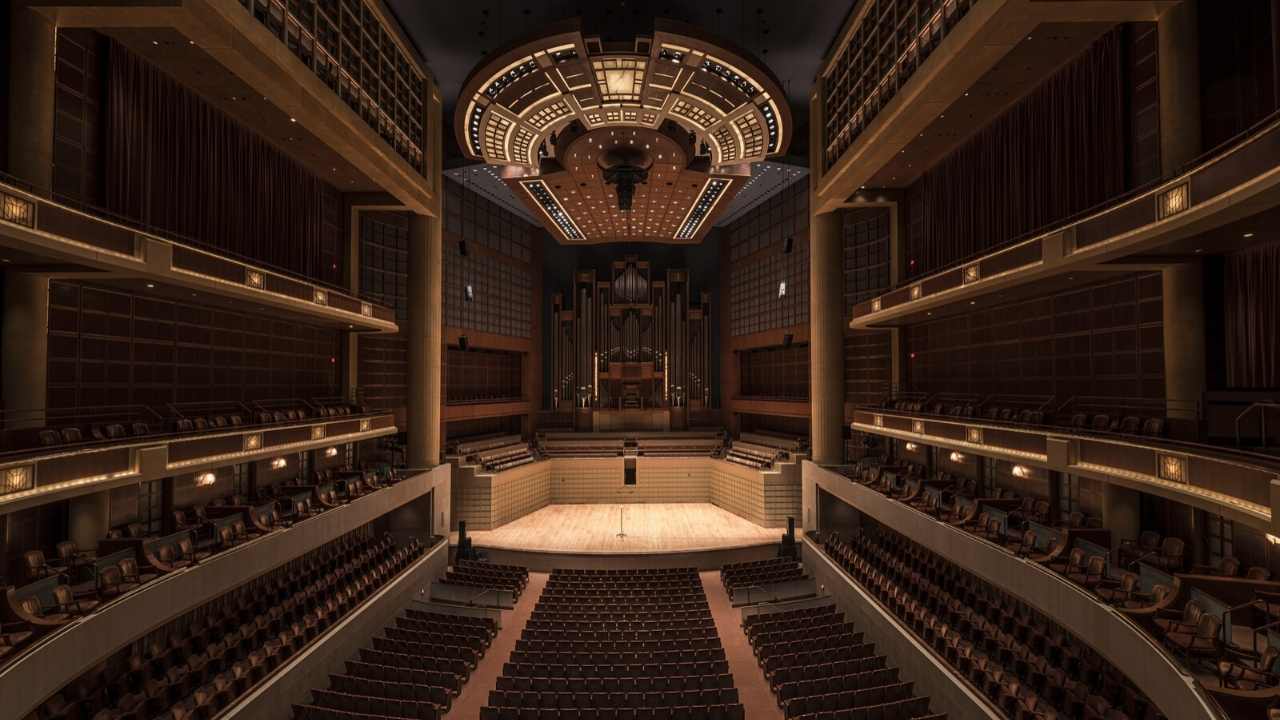 mFax is the complete solution for offices that can't go completely cloud. Some companies still need to work with hard copies or have fax machines and multifunction printers they want to keep using.
With mFax you can get the best of both worlds. Not only will that equipment still work, it will perform even better and you can ditch expensive phone lines forever.
Typically, online fax uses the same VoIP (voice over internet protocol) technology as voice and video communications. This helps bundle services, but mFax has built a network specifically for fax, so you'll get better quality and reliability.
The other major benefit for hybrid offices using mFax is the plug-and-play FaxBridge hardware adapter. Instantly connect any fax machine to the internet so you can route incoming faxes directly to email.
It's easy to set up the FaxBridge, which ties all of your fax hardware into the new cloud system. Everything will be through the internet, so you can stop paying for an expensive traditional phone line.
Basically, you get the scalability and flexibility of cloud-based service without having to rework the way you do business. Users can access the machines they need with the FaxBridge, or work directly from their email or browser.
Every fax is automatically stored with mDrive, the company's cloud storage service. They give you the first GB of storage for free and you can tag faxes to make storage and retrieval much easier.
No matter how you store or transmit your documents, mFax is extremely secure. It's GLBA, SOX, and PCI compliant. mFax will sign a BAA, and the company offers purpose-built solutions for healthcare, legal, and financial services companies.
Any office can feel completely safe using mFax, whether their employees are in the office, working from home, or on-the-go. There's no mobile app, but the browser-based access is responsive to your screen size and just as secure.
mFax and mDrive are part of the Documo Suite—which also includes mSign—a cost-effective eSignature solution. Whether you just want to fax or need signatures, the entire suite is simple to navigate. Teach someone once and they will be fine for life.
There are a range of plans available: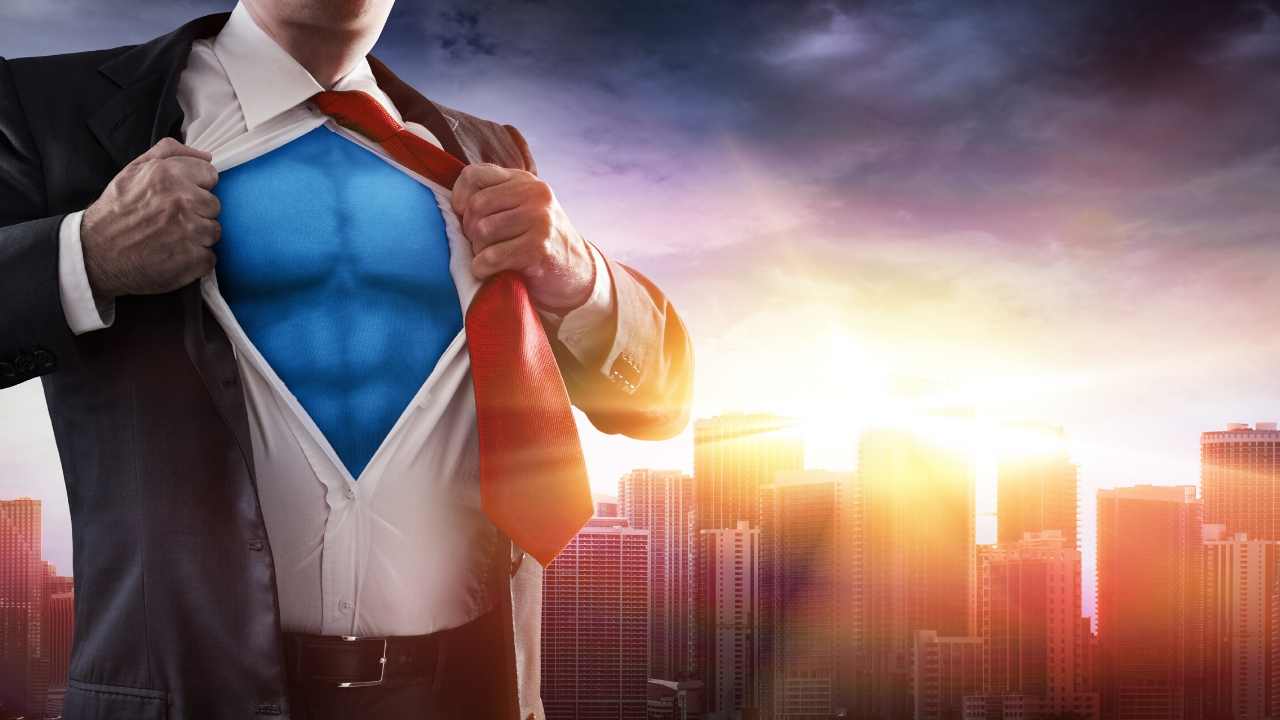 In my opinion, the Solo plan is kind of a misnomer. With a page limit of 250 per month, this might be all that a small office needs. Of course, you only get one user with Solo, which might limit some companies.
With the Team plan, you get five users and access to an admin interface to help everyone stay organized. One thing I really like about mFax is that the cost for adding users and phone numbers decreases as you move up pricing tiers. So does the overage cost.
By the time you hit the Infinity plan, the price per additional phone number has dropped to $2, which is less than half the cost of other vendors.
Another selling point of mFax is the US-based customer support, which is a great resource should something go wrong or for employees who need help when they're working from home.
mFax can help the hybrid office like no other service I looked at. No matter how many offices or machines you have, mFax gives you the technology to keep faxing secure and affordable.
Try mFax free for 14 days with no obligation.
#4 – HelloFax Review – The Best for Remote Offices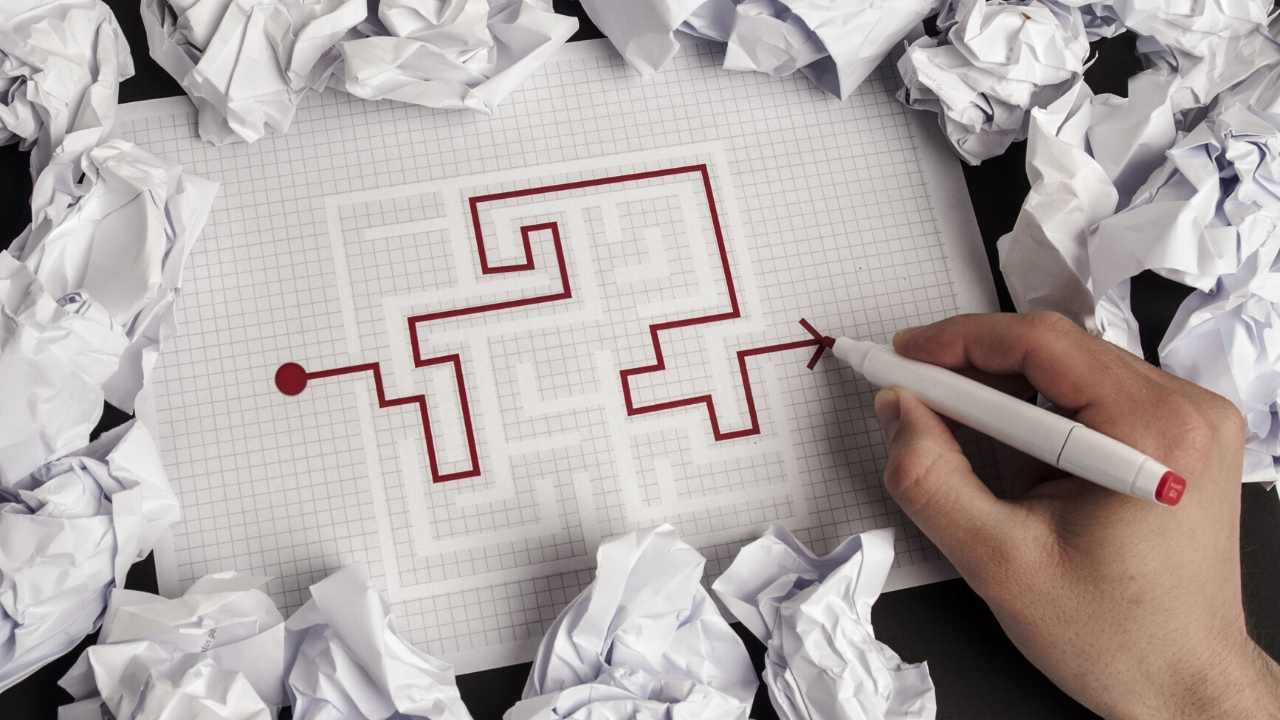 HelloFax is a secure online fax service built for the modern cloud office.
Sure, every solution I've reviewed is cloud-based. But HelloFax comes with features that make it especially appealing to companies that can't depend on in-person interactions to keep the ball rolling.
For a clear example, let's talk about having the ability to sign documents. It's included with every HelloFax plan (including the free one). Many online fax services don't let you sign docs or, at least, make you pay extra.
You can also edit documents in HelloFax, another capability that many other options lack. This is a huge time and hassle saver.
Resolve minor document errors when they happen, not seven emails later.
For the remote office, this is a big deal. People can't exactly just drop by to rectify a spelling mistake or sign something they forgot. HelloFax takes the problem away, no white-out frustration necessary.
There's no mobile app, which might strike you as a downside, but HelloFax doesn't need one. The web app is clean, easy to use, and optimized for mobile. You can use your phone to take pictures and fax just as you would with any app.
HelloFax also provides unlimited cloud storage. Everyone will have access to sent faxes, no matter where they are.
Alternatively, you can make use of HelloFax's cloud storage integrations with Box, Dropbox, Evernote, Google Drive, and OneDrive.
You choose how you want to keep things organized and HelloFax will make it happen.
The pricing isn't low, but it's reasonable given that the eSignature solution and unlimited storage come with every plan.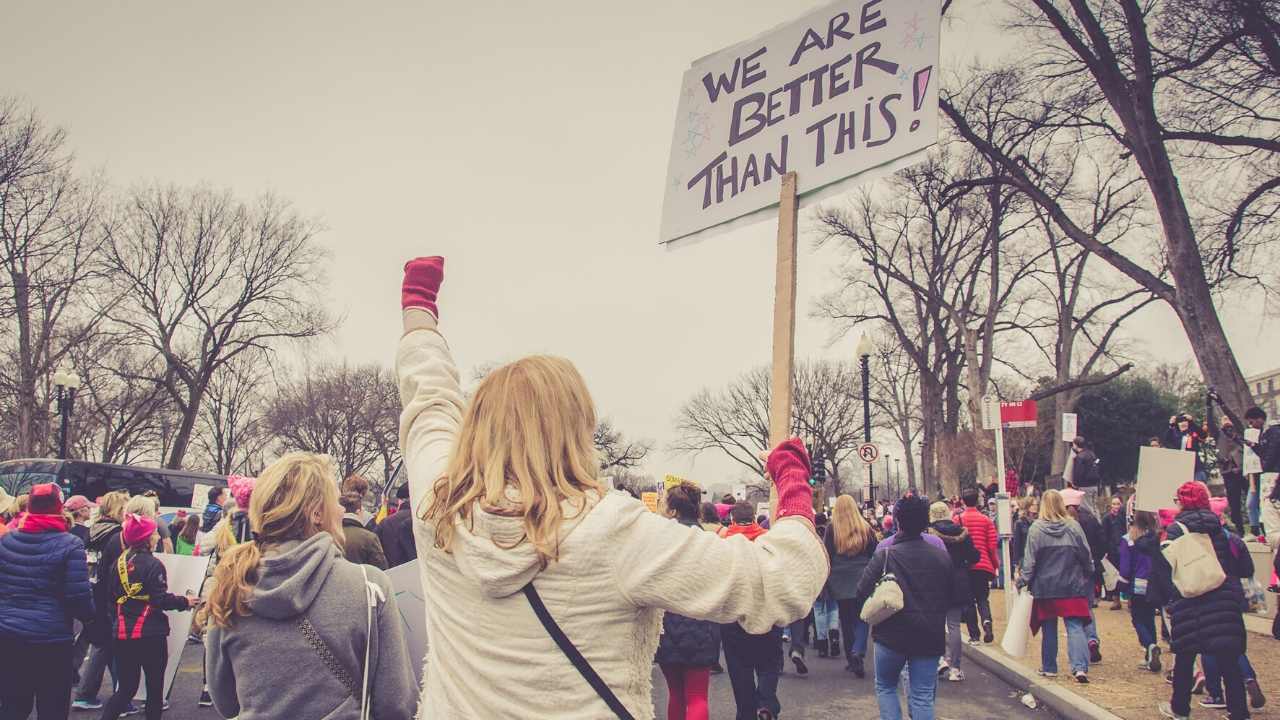 The Free plan is limited to the web app and sending five faxes. This is more limited than FaxBurner's freemium plan, which lets you receive faxes. Still, it's an excellent choice if you have to send a fax with a signature and you don't want to pay.
Upgraded plans come with more pages, the ability to receive fax. You'll also be able to fax directly from your email, as well as fax multiple recipients at the same time.
It's not the cheapest plan out there, but it's deep. HelloFax supports a wide range of file and image types. You also get more control over your documents, in terms of being able to edit and sign them.For the remote office that's already working in the cloud, HelloFax is a good choice.
Get started today for free, or get a 30-day free trial of one of the premium plans
#5 – SRFax Review – The Best for Faxing Regulated Documents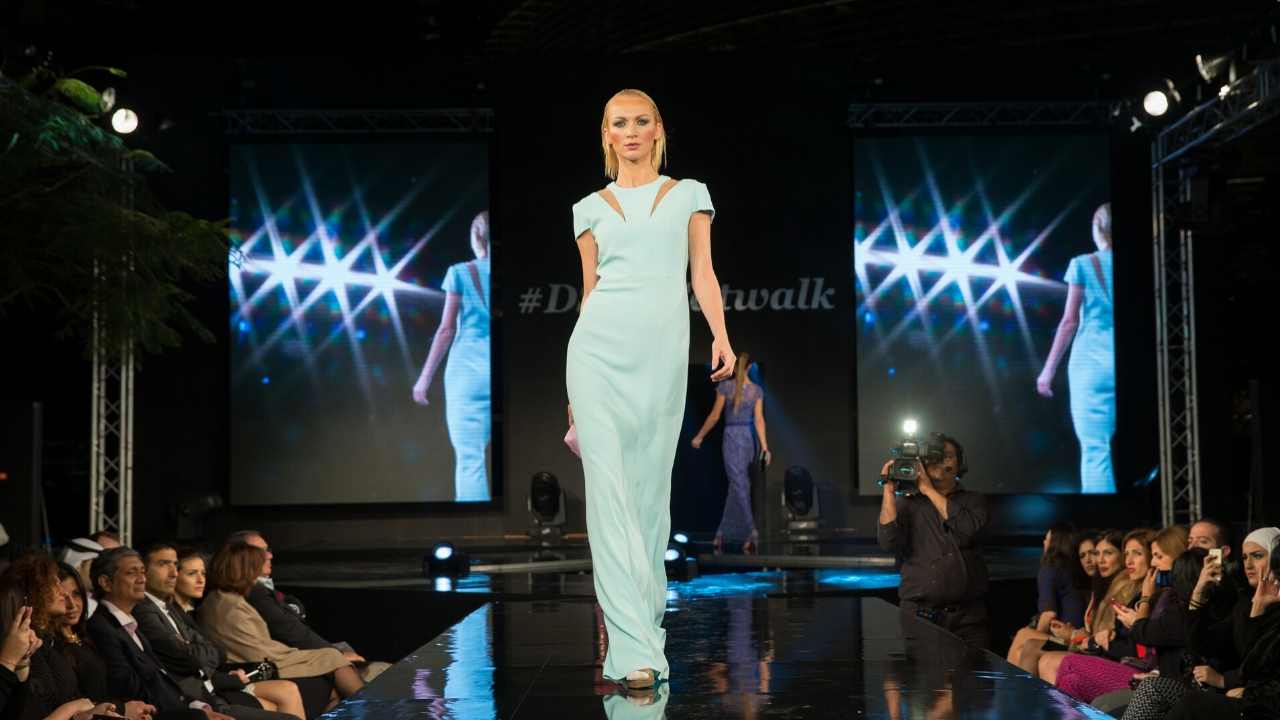 SRFax is a great option for businesses that have security and compliance concerns.
Transferring information over the internet always comes with the risk of interception. It doesn't matter if you are a small company—a single compromised document could result in a costly lawsuit or fine.
SRFax meets or exceeds every guideline for security set out by the NSA, NIST, and Council on Cybersecurity. It's the safest way to fax on the market.
With plans starting as low as $3.29, SRFax offers affordable protection for businesses that need to fax occasionally. From there, plans scale up to attractive price-per-page rates for companies that need high volume.
The individual psychiatry practice, the 10-person dentist office, the biggest hospital in the state, or the multinational law firm—really, anyone who needs to fax documents in compliance with regulations—can find an SRFax plan that fits the bill.
Security is the big selling point for SRFax. The company's data centers are locked down similar to Google and Amazon Web Services. Encryption is always enabled, keeping your fax safe at every step of the transfer for your device to the recipient and back.
No matter where you are or what device you are using, you can fax with complete peace of mind.
Every PDF or TIFF you receive is scanned for viruses before you get it. No need to worry about opening that attachment.
This is a pretty big deal for lenders, lawyers, and other professionals who have clients faxing documents in. Not everyone has a fax machine, so it's not uncommon for an office to receive a fax from a public library, print-and-copy shop, or other network with unknown security.
SRFax offers specific plans for healthcare providers that need to meet stringent HIPAA regulations and will sign a business associate agreement (BAA). The purpose-built online fax platform comes with features to make compliance easier, including audit trails and automated deletion.
Really, no matter what kind of regulations you are up against, SRFax has you covered.
There are three different sets of plans to choose from: Standard, Healthcare, and Enterprise.
There are six Standard plans in total. The Basic plan is fairly limited. You get 25 pages per month, but it's only $3.29. It's good if you rarely need to fax but need a secure option.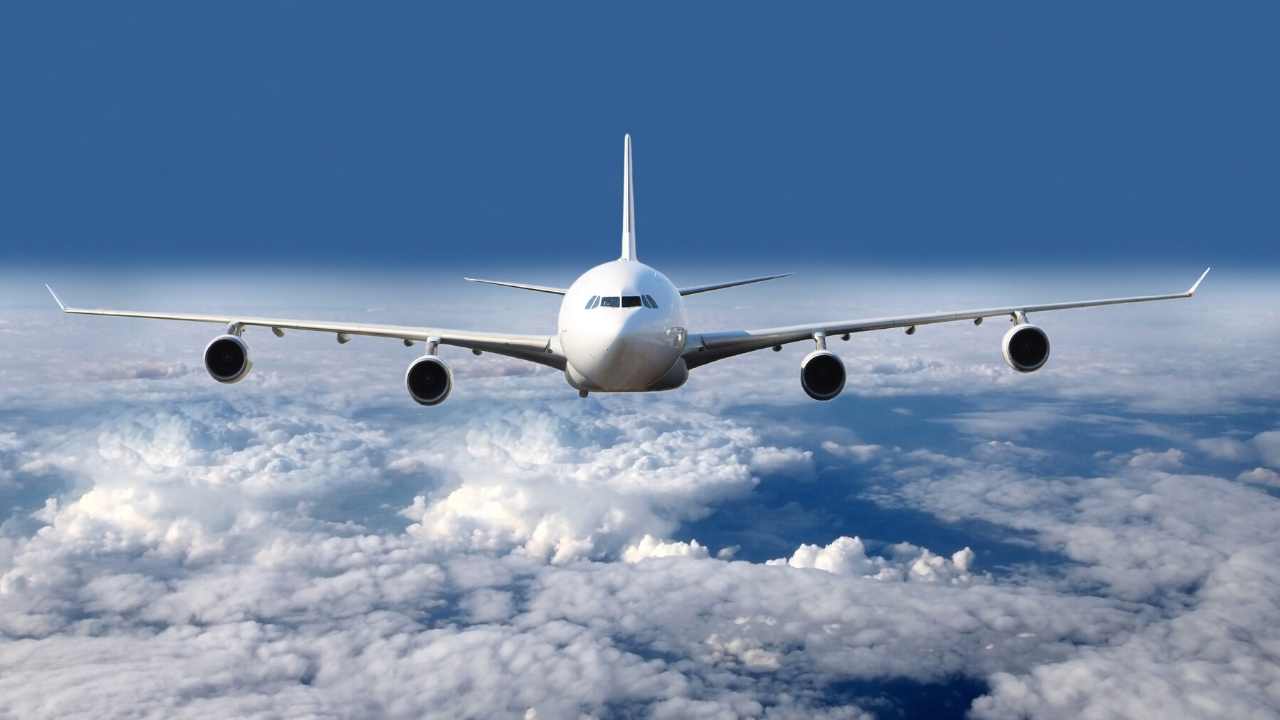 With the next plan up, Basic Plus, you get unlimited storage, unlimited outbound users, and up to $200 pages each month.
Standard plans run all the way up to Professional, which includes 2,500 pages per month for $45.95. This is a better deal at scale than you are going to get with mFax, which has comparable security.
Looking at the Healthcare plans, which are configured to meet HIPAA, you can get the small office set up with a plan for as low as $7.95 per month. It's capped at 200 pages, but prices remain extremely reasonable up through the higher plans, which can support up to 20,000 pages per month.
SRFax also offers Enterprise plans, which start at 5,000 pages per month. You get unlimited authorized email addresses, no-charge PGP encryption, and optical character recognition (OCR).
With OCR, you'll be able to search the text of documents you faxed, which makes retrieving documents a whole lot easier.
SRFax is my top recommendation for any business that has to send secure faxes.
You can try it free for 60 days, which is more than the few weeks you get to test-drive others.
#6 – FaxBurner Review – The Best Free Online Fax Service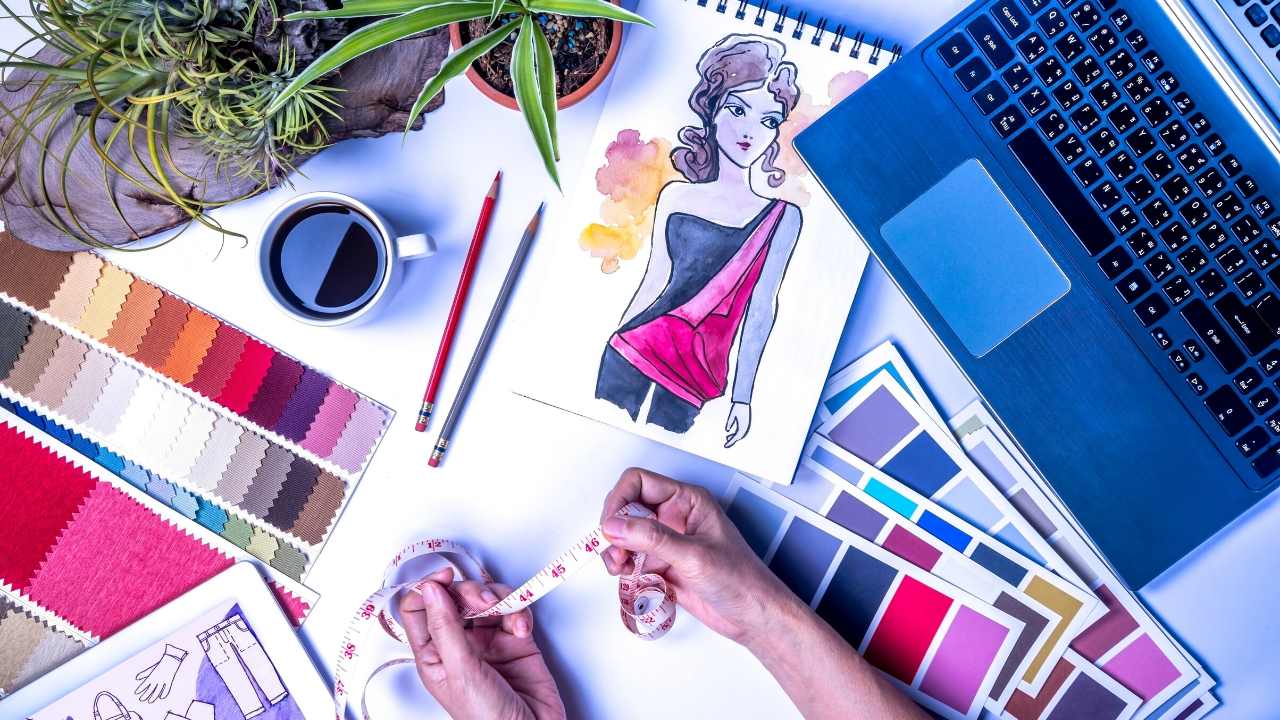 FaxBurner is a web and mobile application that so many people love. It has garnered a rating of 4.9 stars on the App Store with more than 14,000 reviews.
It's perfect for the person who suddenly needs to fax.
First off, you can use it for free to fax a limited number of pages.
Second, you can get a FaxBurner account set up in about 30 seconds.
People rave about it.
Whether they are faxing a request for an absentee ballot or trying to receive an important tax document before a deadline, users are so grateful for FaxBurner.
That's right, FaxBurner's free plan will let you send and receive faxes, which is quite distinct from other freemium plans.
Once you create your free FaxBurner account you can send up to five pages and receive up to 25 at no cost. After that you have to pay per page or upgrade your plan.
When you want to use your free fax, FaxBurner gives you a temporary number that works for 24 hours. If you don't use all your complimentary faxes, you can request another number again later.
Send faxes from your mobile phone or with email. Take pictures of the page you want to fax. It's that simple.
You're not struggling to figure something out during an already stressful situation, or worrying if your document is actually going to arrive. FaxBurner sends you a notification so you know for sure.
Another really nice perk is that you can sign documents from your mobile app. So if you are looking for a free online fax service with digital signatures, this will work. No need to find a printer to sign.
Because it's my top pick for the freemium category, I haven't spent much time talking about the premium FaxBurner plans.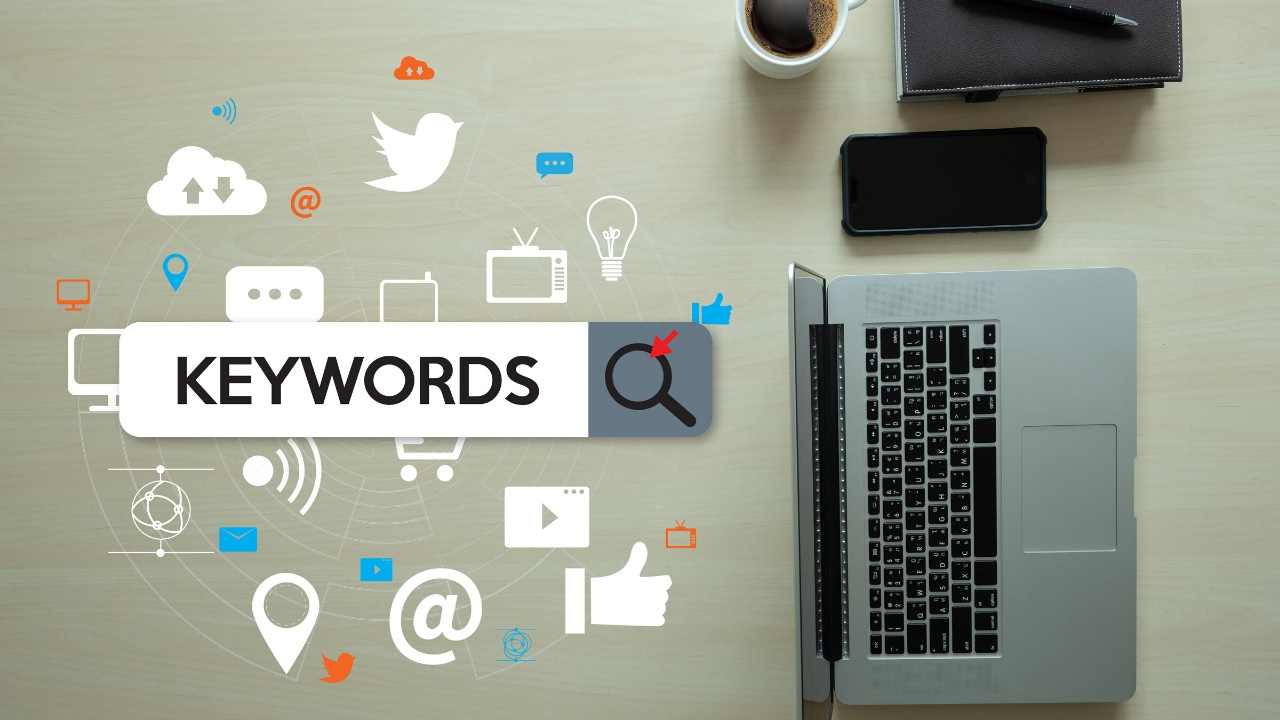 These plans can be a good option for the mobile-first company. There's no web app. You can fax from your email or a mobile device. From the mobile app, you can see every fax you've ever sent, or integrate FaxBurner with Dropbox.
HelloFax is my top recommendation for the remote office because it has a wider range of integrations and gives you deeper document editing/signing tools.
If you aren't worried about those factors, then you should take a hard look at FaxBurner, which gives you higher page limits at lower cost than HelloFax.
For those of you just looking for a free way to fax, FaxBurner should be your first and last option. Send and receive faxes in a few minutes without paying a cent.
Use FaxBurner free today or upgrade to a premium plan. If you aren't satisfied, they will refund your money within the first 30 days of service.
#7 – MetroFax Review – Cheapest Way to Fax 500+ Pages per Month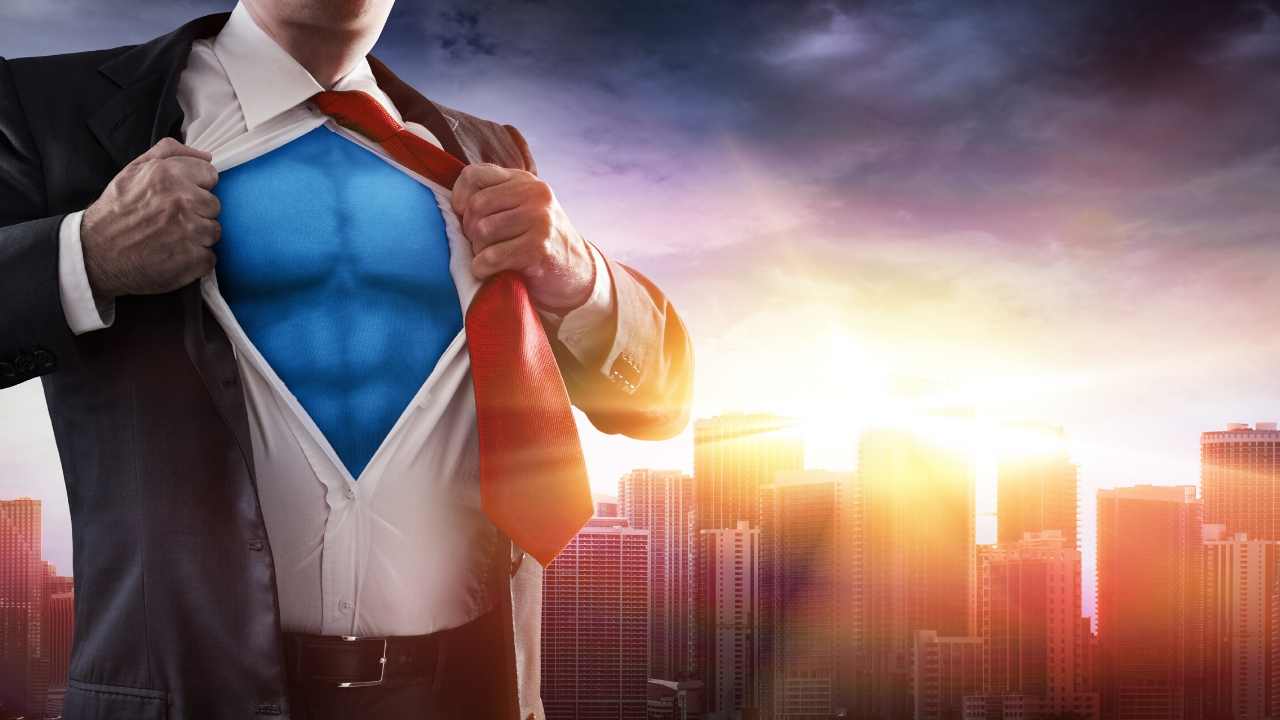 If you are looking for the best bang for your buck, check out MetroFax.
The company offers some of the lowest price-per-page rates of any online fax service. There's no activation fee, no fee for ending your service early, just stress-free affordable faxing.
The best part about the great price is that the service is not cut-rate at all. You get a fully-featured mobile app, local or toll-free number, and the ability to fax more than 170 countries.
You can attach up to 10 documents to a single fax totaling up to 18 MB. Some of the other providers let you send larger faxes, but it's one of the few drawbacks.
MetroFax supports most of the common document and image formats. There's no problem sending spreadsheets, for example.
I really like how Metrofax automatically retries failed sends twice, and notifies you immediately once your fax has gone through.
Another convenient feature that helps keep costs down is that you can add five email addresses to a single Metrofax account. Instead of having to purchase multiple subscriptions, you can get a small team set up for one low cost.
There's no hidden fees. No bonus charges. It's not the most beautiful platform out there, but it's got the reliability and security where it counts. ADP, Allstate, and US Bank all use Metrofax to keep costs down.
Let's take a look at what you get.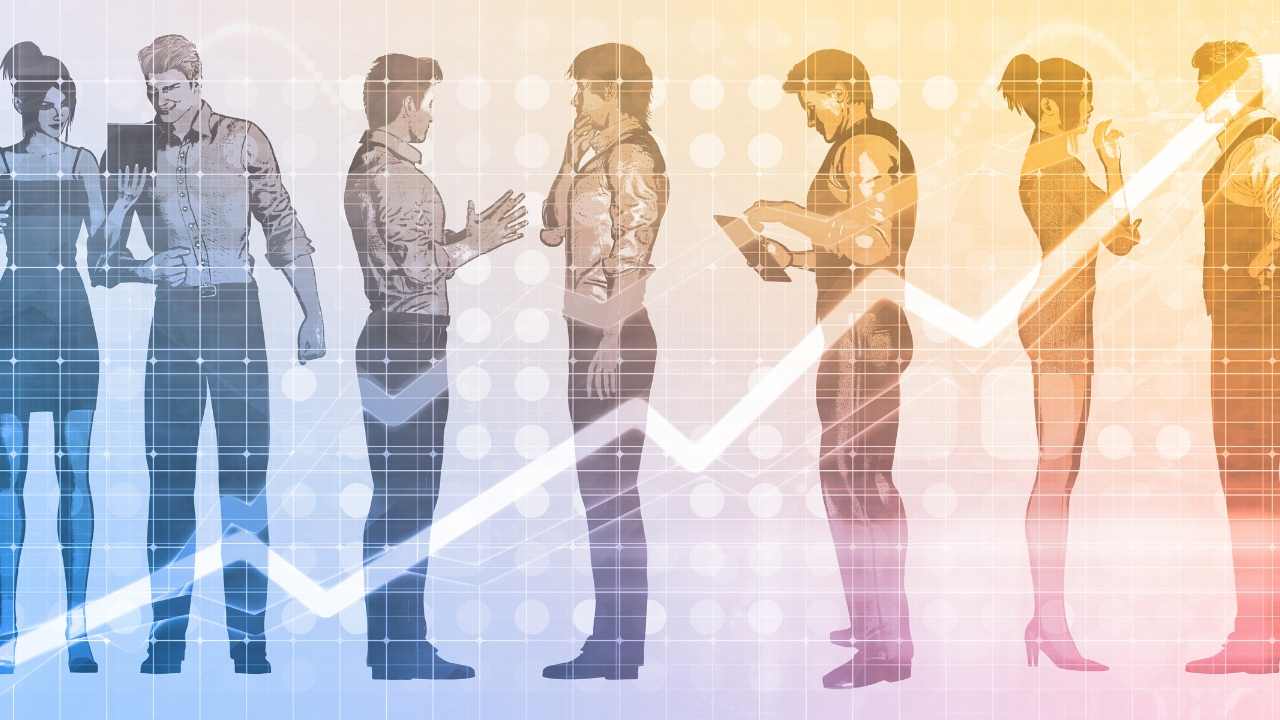 The Essentials plan lets you fax up to 500 pages per month for $8.30. This is less than SRFax and FaxBurner for the same number of pages, two of the other more economic options I reviewed.
Upgrading to the aptly named Best Value plan, you get double the number of pages for a few dollars more. This is where MetroFax really starts to stand out. To get 1,000 pages with mFax would be $50/month, which is five times more expensive.
With any plan you pick, you get a low overage rate of 3¢ per page. That's as good a rate as you will find.
For companies worried about the commitment or high upfront cost of a subscription, MetroFax offers great month to month rates. Best Value "jumps" to $12.95/month, which is the same cost as FaxBurner with twice the page limit.
At a certain volume, RingCentral's unlimited fax plan becomes the better buy. But if you don't always hit those high numbers, it may not actually be the most cost-effective.
A Professional plan from Metrofax gets you 2,500 pages per month, or around 80 pages a day. If you are in that neighborhood, Metrofax might be better than RingCentral.
Put it all together—the good price, low overage fees, and ability to add multiple emails to a single account—and you have one of the cheapest ways to get your faxes from point A to B.
It's not the most feature-rich platform, but if you're in the market for an online fax service that won't break the bank, start here.
Try MetroFax free for 14 days before putting any money down.
What I Looked at to Find the Best Online Fax Service
Some companies have limited use for online fax. It's something they need to interface with particular vendors or customers, but not a critical part of their business per se.
Other companies need an online fax service they can depend on that works across all departments.
Either way, you want something that's easy to use when you need it. Every online fax service I've picked lets you fax from the web, email, or a mobile device.
Some of the freemium plans may have limits in this regard, but if you are paying for one of these services, know that you have the flexibility to send and receive faxes no matter where you are.
But which one of these services are going to fit your needs and budget? Let's take a close look at the major criteria you need to assess as you evaluate my top picks.
Monthly Fax Volume
How much do you fax? You'll want to have a decent estimate of how many pages you send and receive via fax each month.
If you are just looking to send a fax randomly, FaxBurner and HelloFax give you a limited amount of free faxes. Only FaxBurner gives you the ability to receive free faxes, though.
For companies where faxing is a regular part of business, you'll have to get a paid plan. This is going to have a set number of pages each month you can fax. If you go over that limit, you will get an overage charge, which is typically a few cents per page.
Fortunately, there are a range of services and plans out there, so you should be able to find something that dovetails with your needs.
There are affordable plans with low monthly limits that are perfect for the company that needs to send a fax every now and again. The Basic plan from SRFax is the lowest cost to start at $3.29/month for 25 faxes****.
High-volume fax plans come with hundreds or thousands of pages before you start hitting overages. These plans are definitely pricier and may require signing up for an annual subscription, but they make a ton of sense for offices that fax all the time.
Metrofax and RingCentral offer plans with very good price-per-page rates at high-volume. If you don't want to worry about page limits at all, the RingCentral MVP plan comes with unlimited faxing.
Users and Phone Numbers
Do you need a single fax line for the office? Or do you need individual phone numbers for multiple people to manage their own faxing?
FaxBurner will give you a temporary phone number to send and receive a limited number of faxes for free. If you upgrade your plan, FaxBurner provides a permanent number and a lot more pages.
If you can get by with a single phone number for fax, but you want a lot of people to be able to use it, I recommend SRFax, MetroFax, or RingCentral. These companies allow multiple emails to access a single fax line.
With all but the entry-level plan for SRFax, you get unlimited outbound users, and additional lines only cost $4.95 each. That price is fairly standard, and you won't need a ton of numbers to get everyone onboard because so many users have access to each line.
For companies that need a lot of individual numbers, I recommend mFax because the price goes down as you grow. Higher tier plans come with discounts on adding users and lines, dropping down as low as $2 per additional phone number at the Infinity tier.
Document Requirements
But there is more to think about than just security when it comes to your document requirements.
If you just have to fax PDFs, any option is going to work fine, but other formats may not be supported depending on the service.
Double-check each vendor against your needs. RingCentral and mFax can handle a broad range of formats and file types that includes most every kind of document you'd want to send.
You also want to be conscious of limits on page length, especially if you are shopping around the freemium or low-cost options. Some of these plans will limit the number of pages you can send, which can cause issues for long documents.
Companies that use fax as a routine part of their business often need to be able to do more than just send and receive. They may need the ability to:
Edit fax documents
Attach a cover page
Add/Accept digital signatures
These features are extremely helpful as they eliminate extra steps and the need for additional third-party services to get the job done.
One of the reasons I like HelloFax so much is that it comes with deep document editing and digital singing tools. This saves everyone a ton of time when there are minor corrections or missing signatures.
Explain why these features eliminate extra steps and the need for additional services. Call out HelloFax for handy editing features that saves everyone time when there are minor corrections slowing an approval down.
Security & Privacy Regulations
Are you faxing sensitive information like social security numbers, patient records, or financial data? If you are, then you need to make sure your online fax solution can handle the required regulations.
Now all of the options I picked are secure and the companies have taken every precaution to ensure that faxes can't be snooped or stolen.
That said, some online fax providers have built their service to comply with especially strict regulations like HIPAA (Health Insurance Portability and Accountability Act) for healthcare or the GLBA (Gramm–Leach–Bliley Act) for financial services.
If your company is subject to these (and other) regulations, you want to make sure that your online fax service is compliant.
My number one recommendation is SRFax because the company has gone over the top to ensure security and privacy of its service. mFax is another good option, if you are worried about compliance.
Both of these companies have plans that can handle HIPAA, GLBA, payment card industry, and other regulations. They will also sign a business associate agreement (BAA) which protects your company from facing the wrath of government regulators if something goes wrong.
If you need HIPAA-compliant online fax, do not use an online fax service that won't sign a BAA.
Document Archiving
If you're using an online fax service to send and automatically digitize documents, it should come with document archiving as well. By this, I mean there should be easy ways to store, retrieve, and share any fax.
Some online fax services provide online databases so users can easily save faxed documents.
SRFax is a really great option for archiving because every plan comes with unlimited storage. You also have the ability to tag faxes, which makes filing and finding them later a whole lot easier.
HelloFax also gives you unlimited storage. With other vendors there are limits, depending on the plan you choose.
One thing to look for is integration with the cloud storage services you already use. RingCentral, mFax, HelloFax and FaxBurner all have integrations with popular products.
You'll be able to store and send faxes directly from DropBox, Google Drive, OneDrive and others.
This is going to streamline workflows and help everyone stay organized with less work. Plus you can take advantage of the great search functions in these platforms to find files quicker.
Summary
You have a lot of options for online fax services. A lot.
My picks are all good, but chances are one is going to work better for your situation than the others. To recap:
Nextiva – Best for offices with fluctuating faxing needs
RingCentral Fax – Best for offices that fax a lot
mFax – Best for hybrid offices
HelloFax – Best for remote offices
SRFax – Most for faxing regulated documents
FaxBurner – Best free online faxing service
MetroFax – Cheapest way to fax 500 or more pages per month
It comes down to what you need. The totally remote office is going to love HelloFax, whereas hybrid offices are going to like mFax more.
If you need to fax a lot for one chunk of the year and then never have to for the rest, there's no better deal than Nextiva.
RingCentral can work really well in either situation, but it's only a good buy for companies who fax a large number of pages each month.
SRFax is the best for companies in healthcare, financial services, and other verticals where faxing sensitive information is a part of daily business.. You benefit from always-enabled security and tools to help your employees maintain compliance with regulations.
Metrofax is a value-buy. It doesn't come with all the capabilities of other services, but it handles the essential faxing requirements quite well at a great price.
And if you are looking for the best free online fax service, I recommend FaxBurner. Send, receive, and sign a few faxes for free.
What company do you use to send online faxes?
————————————————————————————————————————————–
By: Neil Patel
Title: Best Online Fax Services
Sourced From: neilpatel.com/blog/best-online-fax-services/
Published Date: Thu, 02 Sep 2021 05:00:00 +0000