Do you remember when successful brands were setting the trends in marketing? Ah, those were the days.
Influencers are the ones who lead today's social media marketing. They show brands how to connect with their audience and promote new products via social channels. Influencers can be a great source of inspiration for content marketing, especially for small and medium-sized businesses (SMBs).
Particularly SMBs can benefit from some of the ways that influencers create their niches and connect to smaller audiences.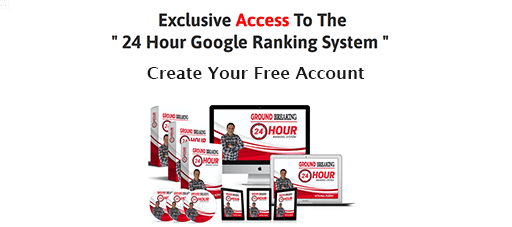 This article will provide 4 key content marketing lessons from influential people for SMBs. There are a few examples to inspire you.

Quick Takeaways


The best way to build trust is through influencers — this is what consumers value most about brand relationships.
Influencers are known for their authenticity and connection with their audience.
Your social profiles are as important as your website for representing your brand.
Social media stories allow your audience to see your brand in a casual and more human way.
Influencer marketing: a quick history

Although the modern influencer on social media may seem new, influencer marketing has been around since centuries. People looked to the royals for the latest fads in the 17th and 18th century. Brands began to play with fake influencers in the early 20th century (think the Marlboro Man and Coco Chanel), but this was not the first celebrity version.
Celebrity endorsements were a big change in influencer culture. The influencers can help brands resonate with consumers, as demonstrated by Cindy Crawford for Pepsi and Michael Jordan for Nike.
However, there is one thing that distinguishes pre-social media influencers from what we see now: The brands were largely in charge.
Although influencers were the face and voice of the brand's message, it was still the brand that controlled the messages. Influencers relied on the brand for a platform.
Today? Today's influencers are the ones who created the platforms and crafted the messages. It's the influencers who often lead the way in marketing trends and best practices.
Smart businesses recognize this flip and are open to learning from it. The lessons that influencers can offer are particularly beneficial to SMBs. They can help them create a niche, connect with their target audiences, and sell a lifestyle. The next section will cover four key content marketing lessons that influencers can teach SMBs.
Four Content Marketing Lessons From Influencers

Trust and authenticity

Today's consumers can see if a product is fake from a mile away. In a digital age, brands cannot choose which information to share with customers. Information is everywhere, and people are very good at finding it.
Brands must be authentic to their customers and know who they are. Brands can't hide from their mistakes, they must admit them and take responsibility. This means brands must be truthful in what they share and post online. They will not go away forever.
Most importantly, authenticity builds trust in a brand, which is more important than all aspects of their relationship with them. Trust is a sign that consumers are more likely to recommend a brand and buy from it.

Image Source: Marketing Diagrams

This is what influencers excel at. They are able to create a niche and stay true to it. They are skilled at creating #ads that scream authenticity while entice consumers to purchase. It's working. The Edelman Trust Barometer discovered that 63% of consumers trust the influencers more than brands and that 60% of consumers have bought a product because of an influencer's recommendation within the last six months.
What are the key takeaways for SMBs? Be authentic when representing your brand online. To build brand trust, it is smart to partner with influencers. This doesn't necessarily require you connecting with the most famous names. Research shows that micro-influencers with less than 10,000 followers have the highest engagement.
It's not all about finding influencers who have the most followers. It's about finding those who are authentically aligned with your brand.
Connect with customers

Connecting with customers is possible only when authenticity and trust are built. Influencers are masters at connecting with their audience and evoking emotions. They do this by showing people what the brand's products can do in real-life.
If we think about why most people trust influencers over brands, it is clear that they can see themselves in the shoes of influencers. Influencers showcase products in real life, not as advertisements.

SMB brands can benefit by connecting with influential people who can promote their products. Brands can also learn from influencers about content marketing, but at a lower cost. This is possible by encouraging and sharing user-generated content (UGC). UGC can create connection much like influencer content — consumers say they trust other consumers more than brands.
There are several ways that SMBs can encourage user-generated content:
Asking for reviews online and sharing them
Create hashtags for campaigns and products
UGC incentives (like a gift-card giveaway)
The City of St. Petersburg in Florida is a great example. The hashtag #sunshineshere has been used for several years to encourage user-generated content by brands, residents, and visitors alike (such as this Gallagher's Pumpkin patch example).
img alt="User-generated content example from Gallagher's Pumpkin Patch." class="aligncenter" height="467″ loading="lazy" src="https://marketinginsidergroup.com/wp-content/uploads/2022/05/Reel-Screenshot.jpg" width="621″/>

Image Source: Instagram

Curated profiles pages

Your social media pages can often be the first contact a customer has with your company. It can be as important as your website when representing your brand. Influencers are reliant solely on social media profiles. They create profiles that reflect their personal brands much like traditional websites do for business.
This is a lesson in content marketing that SMBs should not overlook. Social profiles are a great way to showcase your brand personality, products, and happy customers in one place.
This is something that social media companies have acknowledged and made it easier to create website-like profiles.
Here are some best practices that we learned from influential people that SMBs should be aware of:
Nail your first impression. Make sure you have a profile photo that represents your brand. ).
Highlight features can be used on social media profiles. Instagram, for example, has story highlights. Facebook features photos. TikTok has pin videos.
Make sure you are careful about what content you post. Brands can be casual on social media in some cases. However, this doesn't mean you should be random. Be sure to have a purpose for your posts and represent your brand.
You can see some SMB brands using Instagram to do it right here:

Image Source: Later

Profile pages are a curated representation of your brand. Social media stories give your audience an unfiltered, more personal view of your business. Social media stories have been a key tool in brand marketing. They are no doubt the result of the efforts of influential people.
How can SMBs achieve the same? This is how to use stories effectively:
You can be casual. Stories allow your audience to see the day-today operations of your company. You can use them to show off your brand's personality and pull back the curtain.
Stories can amplify other content. Sharing an important story post or streaming an event can increase its visibility.
Interactive stories engage customers. Customers can feel connected by taking part in polls or surveys on your stories. They can also give you valuable feedback. Ask questions and use polls to gather feedback from your audience on products and other important topics.
Content marketing should be a priority

These content marketing lessons from influential people can help you improve your content strategy.
You can share more content on social media and engage with your audience if you create quality content.
Marketing Insider Group's team of SEO specialists and writers can provide you with optimized content that is ready to publish every week for a year or more. ).
To get started, check out our SEO Blog Writing Service.
Marketing Insider Group published the post 4 Content Marketing Lessons Influencers can Teach Small Businesses (First Published on Marketing Insider Group).
————————————————————————————————————————————–
By: Michael Brenner
Title: 4 Content Marketing Lessons Influencers Can Teach SMBs
Sourced From: marketinginsidergroup.com/content-marketing/4-content-marketing-lessons-influencers-can-teach-smbs/
Published Date: Tue, 31 May 2022 10:00:30 +0000