Through the years, Nobel Prize winners, thought leaders like Jane Goodall and Larry Page have shared their expertise to inspire new ideas in both aspiring entrepreneurs and seasoned entrepreneurs.
While it is impossible to anticipate every possible roadblock, you can get advice from some of the most successful entrepreneurs to help your business succeed. Today, we are sharing 10 of our favourite inspirational TED talks on startup marketing.
You may already be an industry expert and know some of the advice in each video. But you will also learn new insights that will help you see things from a different perspective. These 10 TED talks on startup marketing and entrepreneurship are meant to inspire and educate you in order to overcome industry challenges and achieve your goals.


Quick Takeaways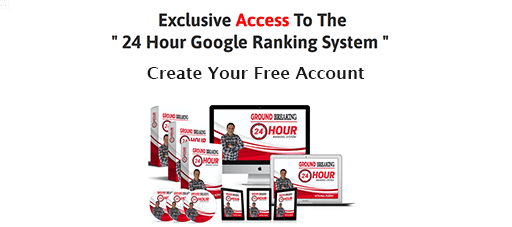 Timing is key to success. You can increase your chances by as much as 42%


Your key to success in startup marketing is being vulnerable and confident in your personal value


You need to align your behaviour with the path to success


Create a business around the belief that there is no one right answer

These ideas from experts in entrepreneurship or startup marketing may be the key to your success.
Ten Amazing Ted Talks on Startup Marketing

You need some inspiration? We've got you covered. Here are 10 of the most effective startup marketing TED talks to help entrepreneurs.
1. How great leaders inspire action


Simon Sinek


Video Source: TED

Simon Sinek is a best-selling author who believes that leaders are most motivated by a clear sense or "why". Simon Sinek believes great leaders can be inspired to do the same by having a clear sense and purpose.
Sinek explains in detail his "Golden Circle Theory" theory and demonstrates how great leaders and organizations can inspire others and demonstrate excellent leadership.
2. How to think like an entrepreneur: The secret of how to think like one


Amy Wilkinson


Video Source: TEDxTalks

Amy Wilkinson, who interviewed over 200 entrepreneurs, learned a lot about the practical skills that can help anyone think like an entrepreneur. Amy Wilkinson introduces the "OODA loop" in her TED talk. It explains why it is important to diversify your team, fail wisely and "gift small things."
3. How to get your ideas to spread


Seth Godin


Video Source: TED

It doesn't matter how amazing your products and services are if no one knows about them. Even if your business idea is great, if your startup marketing fails to meet the standards, it can be a waste of time and money. Seth Godin, a marketing expert, shares his tips on how to effectively communicate your ideas with your audience in this TED talk.
4. The #1 Reason Startups Are Successful


Bill Gross


Video Source: TED

Bill Gross is a seasoned entrepreneur and a startup marketing expert. He has seen great ideas fail and some that worked. Gross's vast industry experience inspired him to discover why this happens.
Gross began a mission to assess hundreds of companies using qualifying factors such as:
Idea
Timing
Team
Capital
Model for business
He discovered that timing is the most important factor in determining success or failure. It accounts for 42% of the difference in success and failure. Gross explains why timing is so important when launching a new business.
5. Spaghetti Sauce, happiness, and choice


Malcolm Gladwell


Video Source: TED

Malcolm Gladwell is a renowned author who has written several New York Times bestsellers. In his inspiring TED talk, Gladwell shares a powerful and unique life lesson. Gladwell discusses research that shows there are many correct answers. He explains the importance of being open to all possibilities and focusing on what is "right."
6. Three Questions You Should Ask About Everything You Do


Stacey Abrams


Video Source: TED

Stacey Abrams, an American politician, lawyer and author, served as the Georgia House of Representatives for ten years. She learned a lot about how to be aggressive in your pursuit of your goals through her extensive experience with both setbacks and successes.
Abrams shares her inspiring TED talk and the lessons she has learned along the way, as well as advice for how to make a difference in the world.
7. The Power of Vulnerability


Brene Brown


Video Source: TED

Brene Brown has found that vulnerability and confidence in one's own worth are key to happiness and success. This is a result of years of research. Brown is a professor, speaker, author, researcher and podcast host. Her TED talk The Power of Vulnerability brings together her extensive experience and sound reasoning.

Brene Brown's work is both inspiring and educative. You can read more about her work in her book Daring Very.
8. How to motivate yourself to change your behavior


Tali Sharot


Video Source: TEDxTalks

Tali Sharot is a neuroscientist and knows a lot about brain function. You must master your behavior if you want to create a profitable business.
Your behavior must align with your goals and overcome the challenges of entrepreneurship and startup marketing. Sharot shares her physiological and motivational insights on how to create positive change in her TED talk.
9. How to run a company with almost no rules


Ricardo Semler


Video Source: TED

His experience in startup marketing success makes Ricardo Selmer's TED talk worth the effort. He believes that the key to running a successful business is to redefine the working life of your employees and allow them to live their lives happily. Watch Selmer's TED talk to see how putting employees first can help you succeed.
10. Do not fail fast – fail mindfully


Leticia Gasca


Video Source: TED

Leticia Gasca Fail Slowly – Fail Mindfully Ted talk offers entrepreneurs a fresh perspective and useful framework for learning from and overcoming failure. She says that failure is not an option to success but rather a stop on the journey. And that it is more important how you handle failure than what you have experienced.
Start your Startup Marketing Strategy Today

Every startup marketing professional must start somewhere. These 10 TED talks on startup marketing will inspire you and give you the motivation to take your business forward.
Want to know more about where this came from? Marketing Insider Group loves to share expert-level marketing tips to help business owners overcome industry challenges. Get more information about startup marketing skills by visiting our weekly blog or scheduling a consultation today!
Marketing Insider Group published the post 10 Amazing Ted Talks about Startup Marketing.
Frequently Asked Questions
What are the five main marketing concepts?

The following five marketing concepts can be used:
Branding is a way to project a positive image of yourself. It's the first thing people associate with your name. It is important to have a consistent brand identity across all media.
Your position is how you present yourself to your market. What are you describing about yourself and why should others care?
Message – This is your message's content. What is your point Why should anyone buy from you?
Marketing mix – This combines channels, pricing, and promotions to deliver your message to your target audience.
Measurability – How can you measure your success?
What is an example search engine marketing?

Search Engine Marketing (SEM) is one of the most essential components of digital marketing. SEM covers paid search engine optimization (SEO), sponsored links, display advertisements, paid inclusion and social media marketing.
What are the best social media strategies?

Social Media Marketing offers a great opportunity to promote your business online. It is a great tool to increase brand awareness, generate leads, and sell products. Here are five ways to use social media marketing to boost your business.
Make a Facebook fan page – This will allow you to interact directly on Facebook with your customers. You can also upload files such as photos and videos.
Twitter – Promote your business on Twitter – Twitter is another great platform to connect with people and share information. To increase visibility, use hashtags
Post Videos on YouTube. Many people enjoy watching these videos. If they like what they see they might click to visit your site.
Host Live Events- Hosting live events gives you the opportunity to meet potential clients face-to-face. They can ask any questions about your services and products.
Respond to Customer Reviews – Positive reviews help build trust with your clients and encourage repeat purchases. Negative comments should be addressed quickly.
What are the major types of marketing?

Marketing is the act of communicating ideas, values, and messages to consumers. Advertising and marketing are often interchangeable these days. Marketing is more than advertising. Marketing includes all forms of communication that promote and market a product or service.
Three key components of marketing are branding, promotion and distribution. How a company is identified to its target audience is called branding. Promotion refers to attracting attention for your brand through paid advertising, promotions and other public relations activities. Distribution is the delivery of your message to your target audiences. Although distribution can be done using traditional methods like television, radio or print, it is now easier with the advent of new technologies.
Statistics
External Links
How To
How do I determine if my branding efforts are effective?

The best way to measure your success is to ask your customers directly. Ask them what they think about your brand. What are they most impressed with about your company? What are they not fond of? How can you improve?
You can also conduct surveys on social media sites like Facebook and Twitter. Just post a question asking your followers to rate your brand. Then, you can analyze the results and decide which aspects of brand success are most important.
Customer reviews are also available. When they are satisfied or dissatisfied with a company, people love to express their opinions. You can learn a lot from these comments about your brand.
If you're looking at improving your brand, here are some tips:
Be consistent. Don't change your marketing materials every time you release a new product. You should keep your message consistent across all channels.
Multichannel marketing is a good idea. To promote your brand, you should use email, social media, websites, and other digital communication channels.
Give your customers what they want. Make sure that you honor your promise of free shipping if you make it available. If you don't deliver on your promise, customers might abandon you.
Remember, your brand is more that a logo. Your brand is the face of your company. Take the time to build a complete image.
Ask your customers for feedback. The sooner you hear what they think, the better off you'll be.
Test different messages. One message may work better than the other. You might have two messages that are very similar, but one receives more responses. It doesn't matter what, it is important to monitor your stats and see which message is doing the best.
Look for ways to improve your brand. Are there any areas where you could be doing things differently? Perhaps your website could use more videos. Perhaps your blog could feature more customer testimonials.
Create a plan. Once you've established your goals/objectives, you can create a strategy to reach them. This includes establishing a timeline to reach each goal. It also means setting up milestones along the way so you can track your progress.
Measure your results. You can stop measuring when you reach your goal. Instead, establish a system to track your progress over time. You'll know whether you are making steady progress towards your ultimate goal.
Repeat! You've built a strong foundation for your brand. Now you want to keep building on it. If you're having trouble keeping up with your current marketing efforts, consider hiring someone else to help you out.
Positive thinking is key. Negative feedback should be taken seriously, but not ignored. Instead, you should focus on how this information can be used to improve your brand.
Use technology to your advantage. Technology has given us many options that we didn't know existed. Use them to your advantage. One example is a mobile app you could make for your company.
Think outside the box. You don't have to be afraid of trying something new. It's okay to try something new, but don't forget to think first.
Have fun. Marketing isn't meant to be stressful. Marketing can be described as "fun marketing." It's important to enjoy your work.
Know when to quit. When you feel like your efforts have been in vain, it's OK to give up. Don't quit too soon. Sometimes you have to stick with it until you achieve the desired outcome.
Keep your consistency in mind. Consistency will be your key to success. Make sure you have a plan in place for your brand.
Be patient. You will take time to build a successful brand. It takes time.
Keep learning. Marketing is constantly changing. Keep up-to-date by reading blogs and attending webinars.
Never stop learning. Even after you reach your goal, there are still things you can learn.
Enjoy the journey. Marketing is fun. Marketing doesn't have to be boring.
————————————————————————————————————————————–
By: Lauren Basiura
Title: 10 Amazing Ted Talks About Startup Marketing
Sourced From: marketinginsidergroup.com/content-marketing/10-amazing-ted-talks-about-startup-marketing/
Published Date: Tue, 07 Mar 2023 11:03:35 +0000